December is the most popular month to pop the question, and if you're among the many recently engaged couples, you're about to kick off the New Year on a high note. The elation of getting engaged will only continue as you receive well-wishes from loved ones and attend celebratory brunches, showers, and bachelorette parties. The only thing that can rain on your parade? Actually planning your wedding. Take it from me—I recently planned a wedding and survived.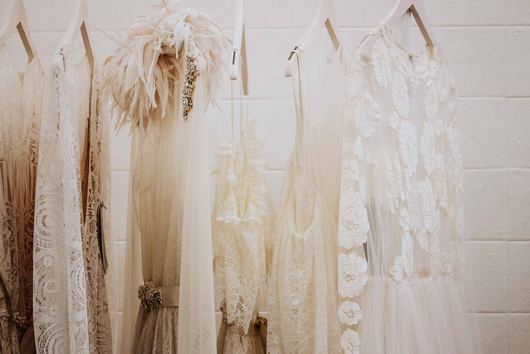 While it's exciting, the process can also be downright stressful, from researching the newest wedding trends and finding the best wedding vendors to determining the wedding budget and finalizing the guest list. While wedding planning websites can help, there are so many minute details to think about and countless decisions to make, it's easy to become overwhelmed. Plus, with the rise of Pinterest and Instagram splashing a couple's big day all over social media, there's mounting pressure to have the picture-perfect wedding.
So, if you're feeling anything like how I was when I first started planning my wedding, you're probably in need of some guidance. Enter: The dynamic duo behind Wild Heart Events. Jaime Kostechko and Erika Bellitt were my saviors and helped me maintain my sanity—both before my wedding and on the day of—so I didn't want to punch everybody in the throat. Kostechko started her Santa Barbara–based business back in 2011 and has gone on to produce a variety of events with Bellitt in places across the globe. From planning celebrity weddings at châteaus in France, to coordinating more intimate nuptials in the mountains of Santa Cruz, to transforming greenhouses and historic train stations into stunning venue spaces, to organizing a four-day celebration along the Florida coast, the award-winning Wild Heart team has done it all. They not only plan your wedding, but also assist with the design, set-up, and installation.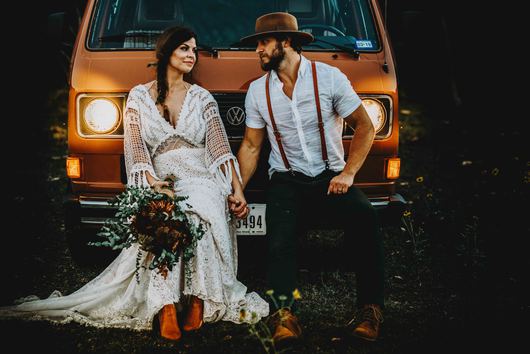 They're seriously the dream team. So, we chatted with them to hear their top wedding-planning tips, learn what couples should look for in a wedding planner, and get the scoop on their favorite 2020 wedding trends.
Q: Simply starting the wedding-planning process can be daunting. What are the first steps newly engaged couples should take?
A: First, it is important for [couples] to talk through what their priorities are for their wedding. We have an extensive initial consultation form that we have potential clients fill out to give us an idea if we will be a good match; it also allows them to think through some questions they may have not discussed yet. Once we move forward with our clients, we create a customized online planning lounge—which includes design boards, timelines, contracts and calendars—to organize all things wedding. Every client is different, and we like to give them the tools and guidance but also like to customize the planning process that fits their needs and wants.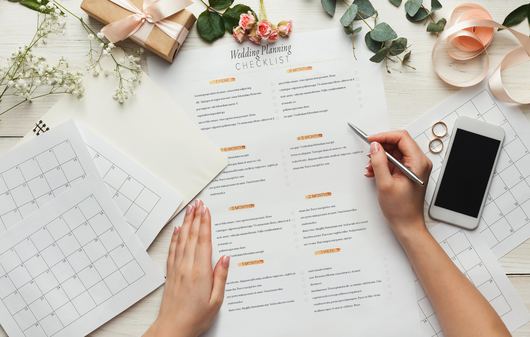 Q: Are there mistakes or pitfalls you often see that couples should avoid when planning a wedding?
A: With today's technology, we are surrounded by visual inspiration. Sometimes, couples fall into the "wedding trap" of feeling like they need all of the new trends. We are here to reign in our clients' vision and choose design aspects that will be the most impactful. We also don't like to recreate ideas that were conceptualized by other designers, so we appreciate when clients are open to a fresh take on something they may have pinned or saved on social media. We also encourage over-communication. We want to hear our clients' feedback throughout the entire process, and we encourage feedback so we can execute their vision perfectly.
Q: What are some common challenges couples face when planning their wedding, and how can they overcome them?
A: The most common challenge is trying to appease the families' expectations while creating a wedding that reflects the couple's unique vision. This is where we often become therapists and mediators! Everyone involved tends to have a vision when it comes to the wedding, and while we listen to all ideas, we always want to make sure the couple is getting the wedding of their dreams! When you have too many cooks in the kitchen, what is important can sometimes get overlooked, so we like to always come back to the priorities everyone has and make sure those needs are being met.
Q: How can couples save money when planning their wedding?
A: Budgeting is a tricky subject … but the best way to save is by really looking hard at your guest list to make sure you are intentional with your invites. More guests = more money. We also have conversations with our clients to establish their priorities right from the start and love to give them the best reality with their budget.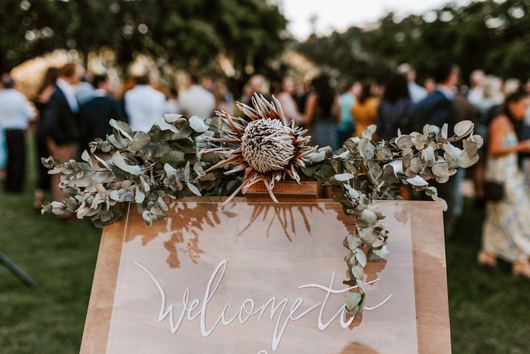 Q: Wedding planning can get very stressful, very quickly. How can brides and grooms maintain their sanity?
A: Hire a wedding planner from the start! If you have a solid planner, the process should be easy and fun! [We also recommend] wine, hot baths, and self-care—and remembering the reason for your wedding: to marry the love of your life.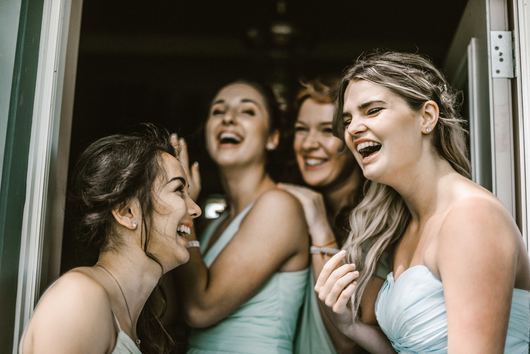 Q: What should couples look for in a wedding planner?
A: Look for someone you can trust with your vision and the process while keeping your best interest in mind. It is that air of trust that allows us to get creative and really do our job to the best of our ability! We also believe that the planner should be a part of the process from the start, which allows us to really personalize our events. It's easy to get overwhelmed with the wedding-planning process, but with the right planner, the process can be much more enjoyable and exciting.
Q: What are your top three tips for couples planning a wedding?
A: Number 1: Trust the professionals that you hire. Number 2: Enjoy being engaged. The time will fly by, and the "fiancé phase" is so fun and exciting! Number 3: Don't lose sight of what you want your big day to look and feel like. Everyone's opinion will come out during the planning process, and ultimately, the day belongs to the couple! When your guests are at your wedding, they should see the two of you in all the details.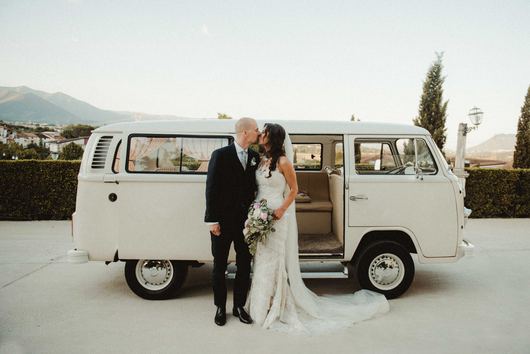 Q: What are the 2020 wedding trends you're seeing?
A: We are trending toward modern and simple tabletops with beautifully curated tablewares and more installation-type floral pieces. We are also seeing a resurgence of fine paper goods and event branding where clients are curating their graphics from start to finish. Lastly, we are seeing a lot of experiential entertainment, ranging from DJs paired with horns, to stilt walkers, to contact jugglers, to creative food service … anything to be outside the box and create a next-level guest experience.
Q: What trends are you most excited about and why?
A: We love the direction florals are going in. Florals are such an important part of the big day, and we love installation pieces that make a statement yet leave room on the table for a nice alfresco, family-style meal. We also love experiential installations at weddings that make Instagrammable moments. We have been getting our creative juices flowing with ribbon and light tunnels, oversized balloon installations, dance-floor installations, band backdrops, and interactive escort displays.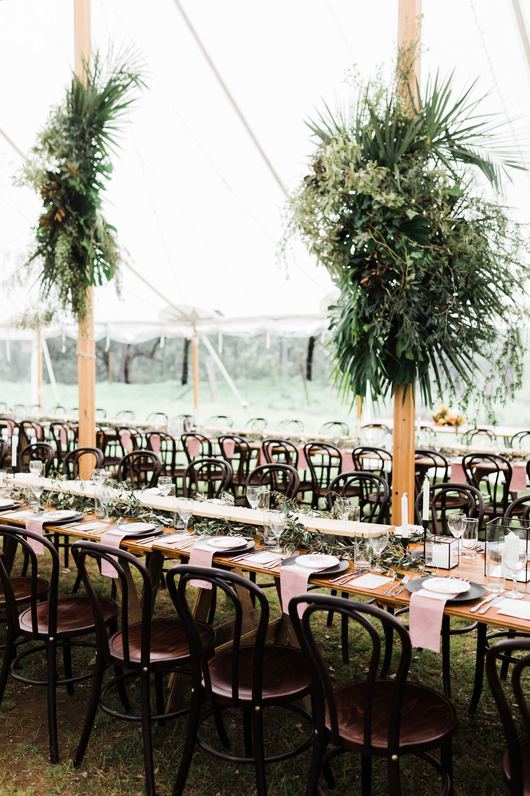 Looking for more inspiration and guidance? Check out more California.com wedding articles: