By

Mackenzie Hutson
June 26, 2019
California's sunny weather, perfect ocean swells, and endless coastline all lead to one thing: the effortless beach wave hairstyle. The laid-back look not only works well with all hair types, but it also requires less maintenance in the morning—and has California written all over it.
The beachy-wave trend has solidified its place as a hairstyle staple, and luckily, it's surprisingly easy to achieve. Depending on your specific hair type, blow-dryers, curling irons, or even flat irons may speed up the process and allow your waves to stay in place all day long. But we recommend going au naturel as much as possible with some good, old-fashioned air drying. If you're not sure where to start, here are some tips on how to achieve the perfect beach waves.
Use Sea Salt Spray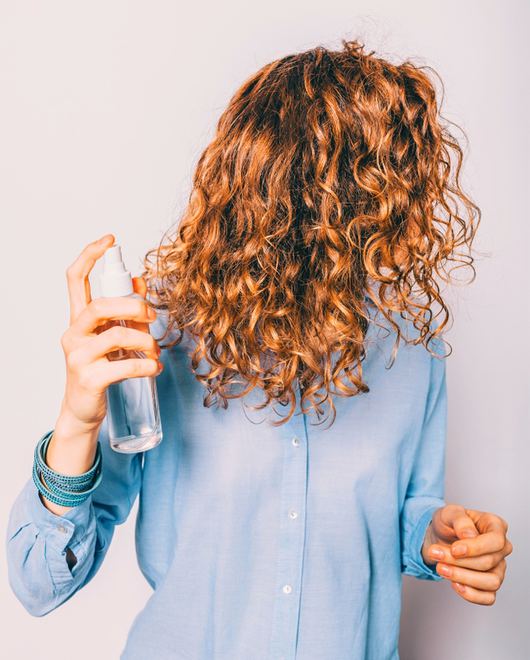 For those who already have some texture to their hair and are simply looking to define the wave and tame frizz, sea salt spray is the way to go. Spritz it on wet or dry hair for added bounce and a piecey look. Using the spray on dry hair creates a more distinct wave, while misting it over damp hair allows the strands to curl together for additional body. Look for natural, vegan, or non-salt alternatives such as rice protein if you want to enjoy all of the benefits without the potentially harmful ingredients.
Part Hair Down the Middle
The easiest step in creating a California-chic beach wave is taking a finger and parting your hair down the middle. Not only does this create major throwback nostalgia, but it also alludes to the carefree nature of the style. By creating an imperfect hairline, your waves will look as though you spent the morning in the ocean. Since most current hairstyles involve a side part, the relaxed middle part will draw instant attention to your cool summer attitude.
Twist Hair Into Buns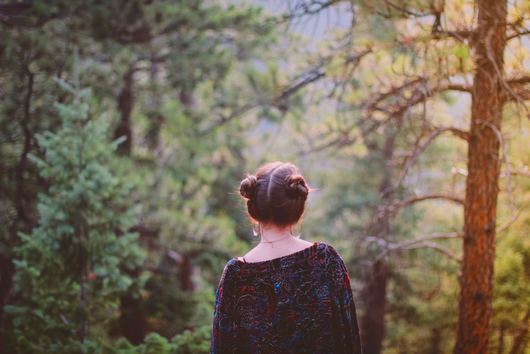 If your hair is not cooperative enough to hold a curl with sea salt spray alone, give it some help by twisting damp hair into two buns. Secure them with pins at the nape of the neck to avoid hair-tie lines in the waves, throw on a mud mask, turn on your favorite show, and wait for those puppies to dry. Remove the pins, mist some salt spray over your locks to intensify the waves, and then you'll be ready to hit the beach (or the grocery store, or the coastal trails, or wherever your day may take you).
Braid Your Hair
For smaller, tighter waves, opt for braids over buns. Braid damp sections of hair into two or more braids, keeping in mind just how much wave you want. (Again, avoid using hair ties toward the top of your head so your waves look more natural.) You can even sleep in the braids to amplify their undulations; however, if you plan on sleeping in them, consider twisting the braids into buns, pinning comfortably, and wrapping in a silk scarf—which will help prevent flyaways.
Wash Hair Every Few Days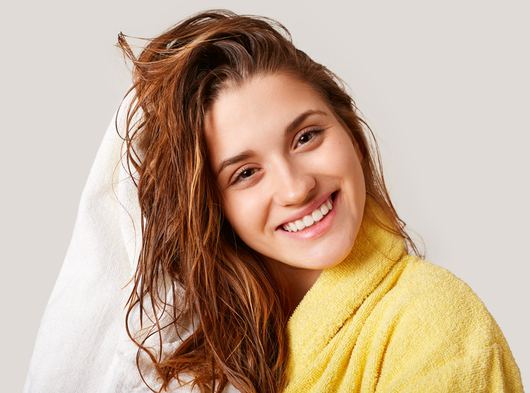 While not washing your hair for a day or two might seem a bit cringe-worthy, it is actually better for your hair. When you don't wash your hair daily, you help preserve the natural oils your body creates, which help tresses come together to create enviable waves with all the texture you would expect after hitting the surf. If this concept is too gnarly for you to accept, consider using a small amount of dry shampoo in between full-on washes. These shampoos can create texture and increase the effectiveness of the sea salt spray.
Use Conditioning Oil
Dry hair can appear very straggly, so take care of your strands with some conditioning oil, which will add the nourishment your hair craves without weighing it down. Use these oils sparingly after styling—adding a bit to the tips and smoothing flyaways will be enough to condition your strands.
Get the Cut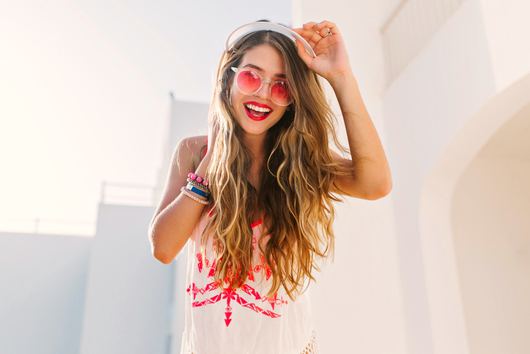 For some, nothing works as well as getting a haircut. Ask your stylist for long, defined layers, which make the hair lighter and more likely to accept a wave. Hair that is too weighed down and resistant to curling may not keep a wave for longer than an hour or two, so creating shorter sections that add volume will help to fabricate the illusion of fully wavy hair.