From the neighborhood flower shops and stationery boutiques to the hole-in-the-wall taquerias and cozy coffeehouses, small businesses are the heart of the Golden State, making communities more vibrant and driving local economic growth. But building and maintaining a successful small business certainly isn't easy—and the playing field isn't always level, particularly when it comes to money.
Many entrepreneurs—especially women, people of color, and low-income groups—lack easy access to loans. Even if their business is already profitable and providing jobs for people in the community, they can't always secure capital from traditional financial institutions. Without the funding they need, they are oftentimes forced to cut back, stifling growth and opportunity. That's where Opportunity Fund comes in.
The award-winning, San Jose–based nonprofit steps up where big banks and lenders don't, providing small loans to often-overlooked and underserved entrepreneurs who might not have access to affordable credit but do have the capability to make a positive impact in their communities. Now the nation's largest nonprofit lender to small businesses, Opportunity Fund has deployed more than $900 million over 25 years, helping thousands of entrepreneurs invest in their futures and transform their lives—not to mention their communities.

"Roughly 8,000 business loan requests are declined every day in America. That's around 2 million declined loans every year," says Opportunity Fund CEO Luz Urrutia. "If businesses can't grow—or even get off the ground—then their communities suffer as well. And the truth is that too often, the businesses excluded from our banking system are owned by and serve communities of women, immigrants, and people of color. This creates a terrible ripple effect."
Breaking Down Barriers


Urrutia is all too familiar with the structural barriers that prevent certain groups from accessing capital. After immigrating to America to attend college, the Venezuela native began her financial services career at Wachovia and applied for a credit card with the bank—but was rejected due to a lack of credit history. "It's a catch-22 that many immigrants face," she says.
But the hardships she experienced have helped propel her extensive, impressive finance career in serving underserved populations across society—from unbanked and underbanked immigrants to small business owners—and have made her uniquely positioned to lead Opportunity Fund.
"Because of my life experiences, I deeply and personally understand the challenges facing many of Opportunity Fund's clients," Urrutia explains. "I believe everyone with an entrepreneurial spirit and the desire to work hard should have the opportunity to pursue their business goals and build their futures. … I'm very proud to lead an organization that is committed to solving these problems and creating a better, more equitable world."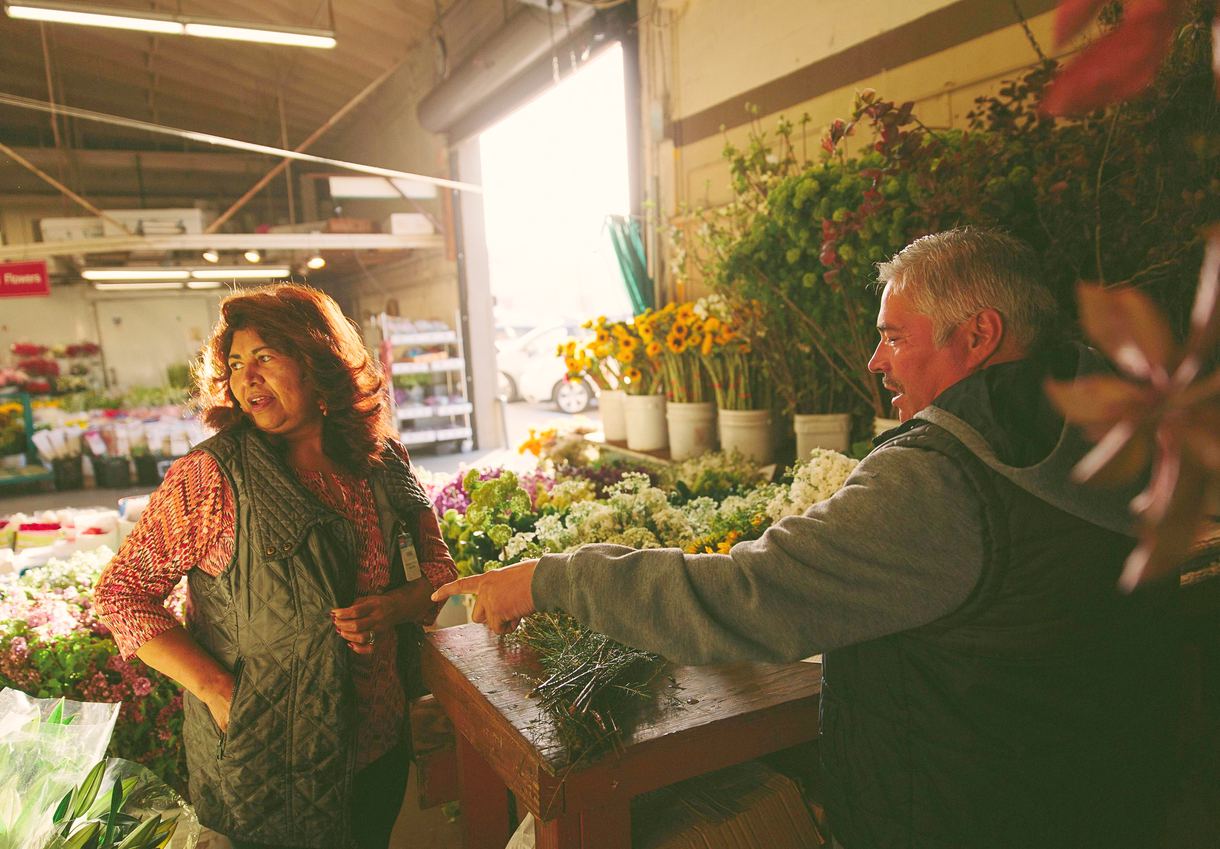 Providing Opportunities


Though small businesses provide 49 percent of private sector employment and generate 64 percent of net new private sector jobs across the country, there's an $87 billion shortfall every year between the capital these businesses need and what's made available through loans. The financing shortage impacts minority- and women-owned businesses the most.
Opportunity Fund aims to solve this problem. Since 1994, the nonprofit has awarded 17,000-plus microloans to underserved entrepreneurs, giving them access to affordable, responsible credit and financial advice so they can maintain or grow their business. By investing more than $440 million over the years, Opportunity Fund has served as a catalyst for roughly 11,000 businesses such as restaurants, flower marts, clothing boutiques, and barber shops. The positive ripple effect is undeniable:
94 percent of clients keep their businesses open

61 percent of clients experience a boost in sales

56 percent of clients are able to increase their credit score

3 jobs are created or sustained for every loan given

Every dollar loaned generates $2 in annual economic activity


One of the organization's notable loan recipients is Robin Hunt Fitzhew, who used the funding to convert her garage into a salon. Over the years, she's been able to upgrade and grow Braid It Up—plus employ 42 people in her community.

Another success story is Alicia's Tamales Los Mayas. Founder Alicia Villanueva was working full time as a housekeeper when she started her own business selling tamales door-to-door. After securing a loan from Opportunity Fund, she was able to open a 6,000-square-foot factory and hire dozens of employees, enabling her to expand her operations and eventually win a contract with San Francisco's new Chase Center.
Stepping Up in a Crisis


Unfortunately, small businesses across the nation are struggling to survive right now due to the coronavirus pandemic and ensuing economic downturn. Opportunity Fund is stepping up its efforts by launching a fund aimed at raising $50 million for entrepreneurs affected by the COVID-19 crisis.
"There is no doubt that the COVID-19 pandemic is one of the largest threats to small business we've ever seen," Urrutia says. "In response, Opportunity Fund launched our Small Business Relief Fund, which provides loan payment relief, access to new funding, and technical assistance to help small businesses with restructuring, financial and tax advice, marketing strategies, and legal support—plus human resource and layoff aversion support. This will include new and existing Opportunity Fund clients."
The nonprofit has already received over $7 million in commitments from tech giants, including Google and eBay; Wall Street titans like JPMorgan Chase and Nasdaq; and A-list celebrities such as Jennifer Aniston, Jimmy Kimmel, and Ariana Grande. But Urrutia emphasizes that more donations are needed to ensure this relief fund is able to help as many business owners as possible, particularly those that will be "left behind" by the $2 trillion Coronavirus Aid, Relief, and Economic Security (CARES) Act.
"Together, we can help small businesses survive so we can help reopen Main Street." Luz Urrutia, Opportunity Fund CEO

"While the CARES Act's Paycheck Protection Program is a good start, we know these loans are not going to reach many vulnerable entrepreneurs, and particularly those without existing relationships with traditional banks," Urrutia explains. "There needs to be a specific effort to get money to very small businesses, businesses run by immigrants, by women, and by people of color—this is who we'll reach with our Small Business Relief Fund."
Opportunity Fund has already received and responded to numerous requests from small business owners seeking urgent relief, and the nonprofit is doing all it can to help businesses stay afloat.
"We plan on being there for small businesses throughout this crisis, and we'll be with them when it ends," she says. "Together, we can help small businesses survive so we can help reopen Main Street."
To donate to the Opportunity Fund's Small Business Relief Fund, visit opportunityfund.org or buy a benefit T-shirt from the California.com merchandise store.