By

Mackenzie Hutson
May 21, 2019
Calligraphy has been on the rise since 2015, slowly creeping into everyday life as graphic designers re-create chalkboard script on soap packages, as bloggers commission unique lettering for their titles, as Etsy sellers create customized signs for buyers' homes, and as local artisans send handwritten notes along with their goods.
Hand lettering was previously seen as an archaic script used only for wedding invitations, but in an increasingly digital world, it is finally being recognized as the art form that it is. Specifically, calligraphy is being appreciated today for its ability to convey emotion. Unlike computer fonts, the ways in which we hand letter are unique and limitless, as each letter will turn out slightly different every time. This variety lends itself to express all that is elegant, whimsical, spooky, bold, and everything in between—all while using the same medium.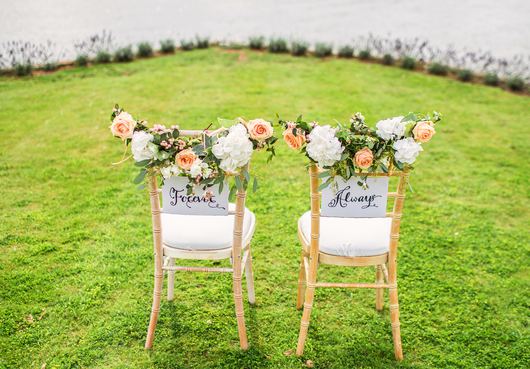 Along with its expressive nature, calligraphy also has a relaxing quality to it and is being used as a way to ease anxiety and stress. The patience and focus required to create a consistent piece of hand-lettered text allow the creators to forget about life's challenges. And in a society where anxiety levels are increasing and societal pressures are mounting, holistic medicines and coping mechanisms are more important than ever. Turning anxiety into action is one of the many benefits of bullet journals—the intersection between calendars, journaling, and calligraphy—which allow users to hand letter the name of each month and list daily tasks, making for a creative and useful end product.
In order to take advantage of the aesthetic and mental-health benefits of the art form, it's time to get started. Brush pens, calligraphy sets, templates, and tutorials are becoming more available in stores and online as the trend continues to grow. Hand-lettering workshops are also offered at many locations throughout the state and are incredibly useful for learning the basics and getting creative juices to flow.
Whether you are creating a brand presence for your company or a new product, looking to craft personalized gifts for your friends, or seeking a way to practice self-care, hand lettering has you covered. So, go on: Write that love note, create a sign, and make mundane tasks more beautiful—because calligraphy is back.