The highly anticipated summer weather is upon us, and though we welcomed its arrival with open arms, the 100-degree heat waves aren't exactly what we had in mind. To make matters worse, the office air conditioning is set to a level that could only be considered comfortable in the Arctic, which begs the question: What are you supposed to wear to the office?
Most people will tell you to wear layers―which is more annoying than helpful, even if their heart is in the right place―but not I. There are dozens of ways to take advantage of the warm weather while it lasts without sacrificing your comfort in the workplace (because let's face it, teeth-chattering is not a good look).
If you are still trying to figure out exactly what "business casual" means, these outfits will help you determine what to wear to work and allow your fashion-forward self to explore some of the 2019 fall trends.
What's On The Inside Matters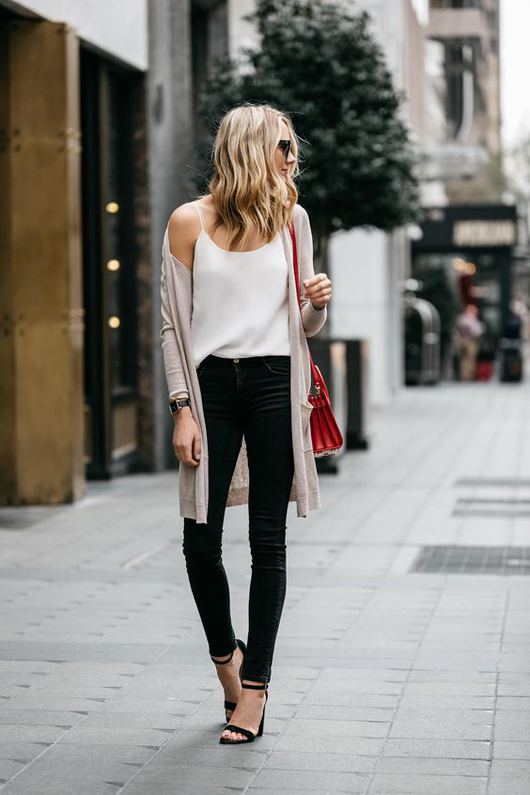 Start your outfit with a base layer, such as a work-appropriate tank that won't have you sweating all day (or get you in trouble with HR). The key is finding an elevated staple made from natural materials like cotton or linen, which let your skin breathe and allow you to feel airy all day long.
Button Up, Babe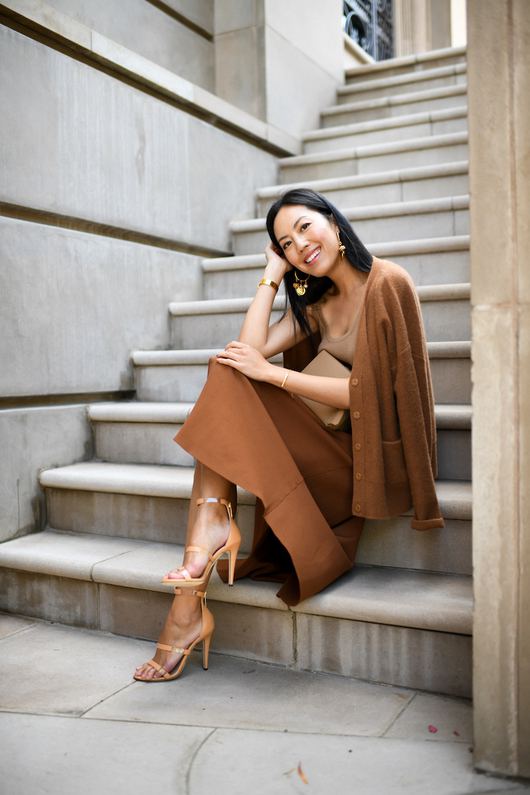 Whether you throw on a standard, collared button-up or a cute cardigan (or both), it never hurts to layer up for the office. Knits are making a comeback this fall, and looser-fitting sweaters make for perfect transition pieces to take you from season to season—and from the scorching heat outside to the freezer box inside the office. Pile on the layers each day to reflect your mood, or keep a tried-and-true "office sweater" on the back of your chair for instant warmth in a pinch.
Jean-y Baby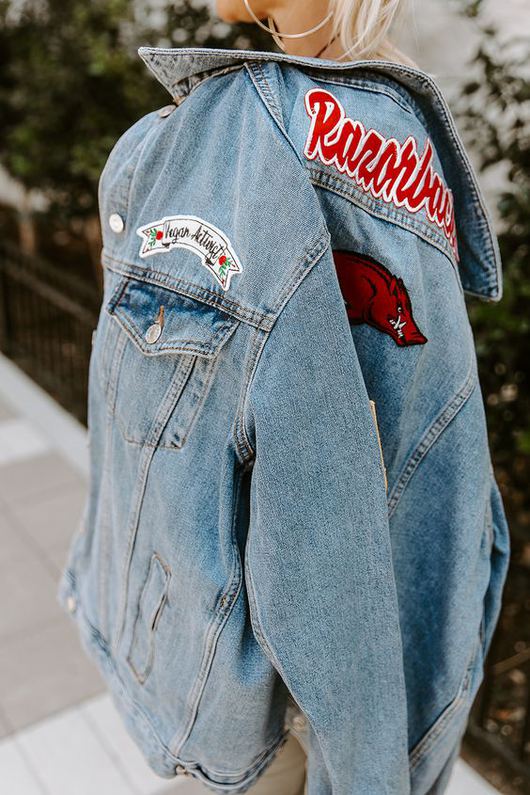 Fashion trends may change, but the jean jacket is forever. Style it up with some (work-appropriate) patches or adorn the collar with an enamel pin (or two), and you'll be ready for whatever the day throws at you. The effortlessly cool jean jacket will keep you warm enough at the office without adding the dreaded bulk―and will literally go with everything.
Bottoms Up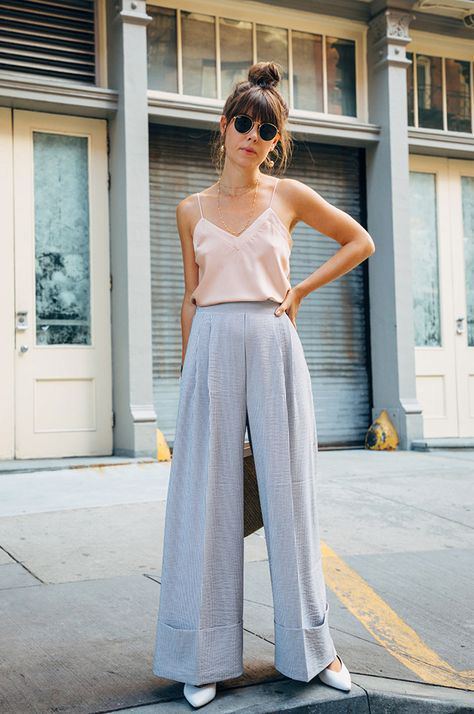 There is something so chic about high-waisted, wide-legged trousers. They are bound to become your new favorite pants for every season; pick up a pair of linen trousers for the super-hot days, plaid beauties for the upcoming fall days, and breezy lavender bottoms for year-round style.
Skirt The Issue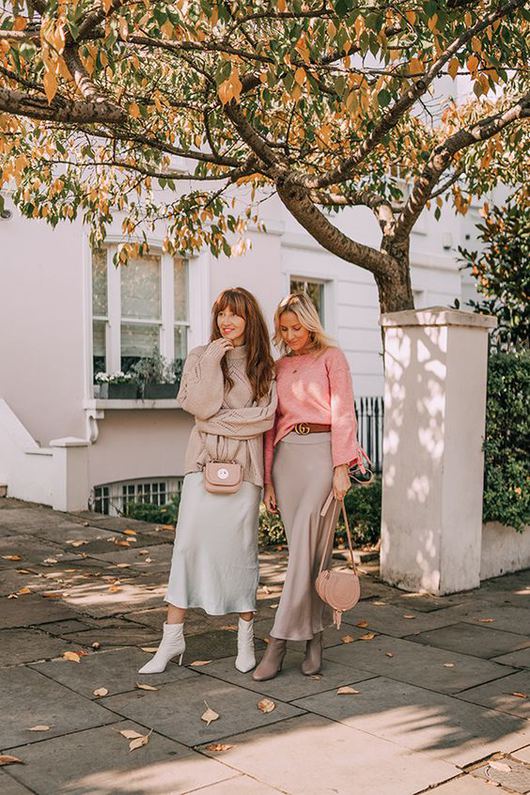 Maxi and midi skirts make every outfit look a little more elevated. Whether it's a slip skirt or a nice ribbed number, a longer skirt lets the wind cool you down outside but also provides enough fabric for you to bundle around your legs when inside. Add some colorful tights once the temperatures drop, and you've got a perfect cold-weather staple as well.
Keeping The Piece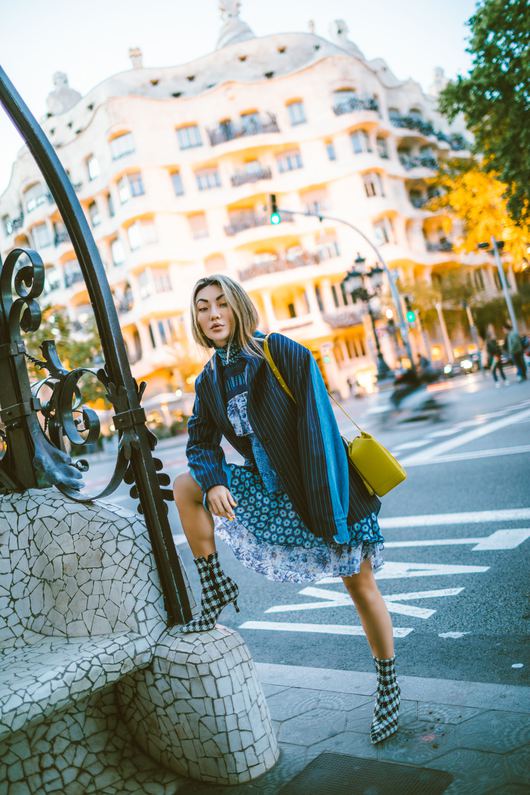 One-piece options make for effortless mornings. Choose a classy jumpsuit, knitted sweater dress, or loose prairie dress to take advantage of the latest trends while giving yourself the maneuverability to go wherever the day takes you. Finish off the look with a pull-on sweater, denim jacket, or cardigan for extra warmth and variety.
You Can't Es-Cape It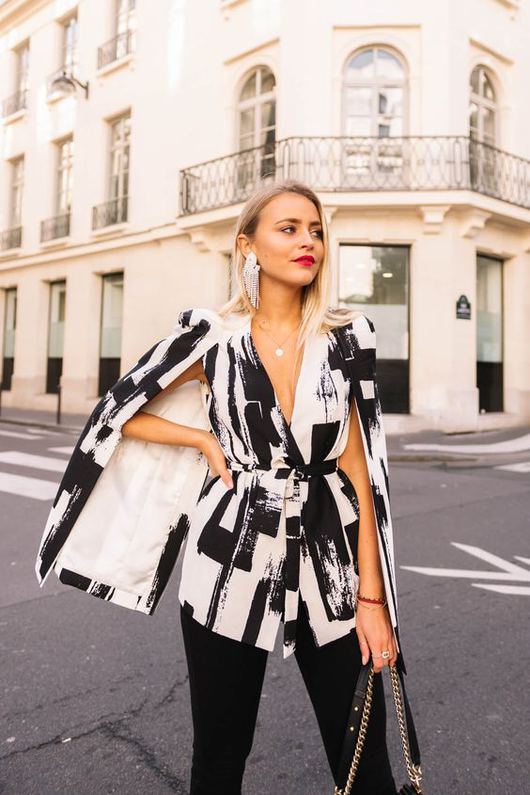 Instead of throwing a sweater around your neck (which makes it look like you are about to go golfing), hop on the cape trend and buy yourself an elegant staple. Not only do capes make you feel like a mashup of a Disney princess and a superhero, but they also keep you surprisingly warm in the chicest way possible.
It's Getting Dusty In Here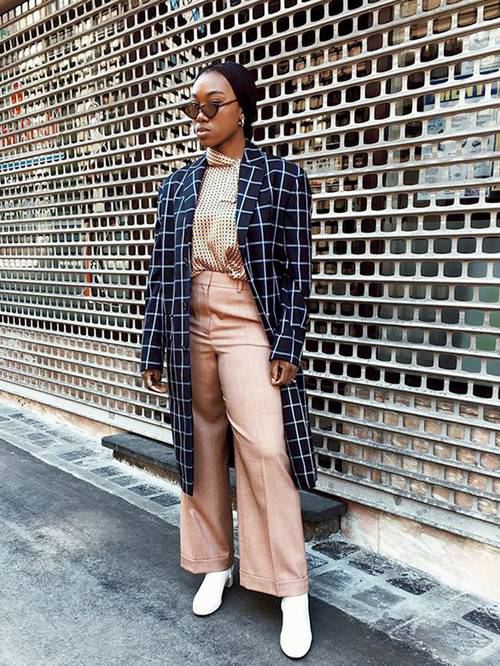 Longline coats, trenches, and dusters have officially been revived, so rock them while you can. The added length helps the outerwear go from summer to autumn, but the lighter fabrics make them appropriate for indoor events, too. Choose between pistachio-colored, quilted, and shearling fabrics to stay on top of the fall fashion trends.