By

California.com
December 12, 2020
As California mitigates health risks during the COVID-19 pandemic, some travel restrictions may remain in certain communities. Call the local and regional tourism offices to learn more about the restrictions in your intended destination. Thank you for reading, and stay safe.
There's no such thing as too much sushi. We're soy into it, we can eat it all day. Although sushi originated in Japan, it's grown to become a worldwide phenomenon. Whether you go to a restaurant or make it at home, there's one thing for sure: We're never too far from the sushi bar.
Angelenos are lucky when it comes to sushi because L.A. knows how to roll best. From nigiri and sashimi to maki and temaki, there's no shortage of sushi in the City of Angels. Have a remarkable Japanese dining experience and indulge in the best sushi in Los Angeles. Let the good times roll.
The Best Omakase In Los Angeles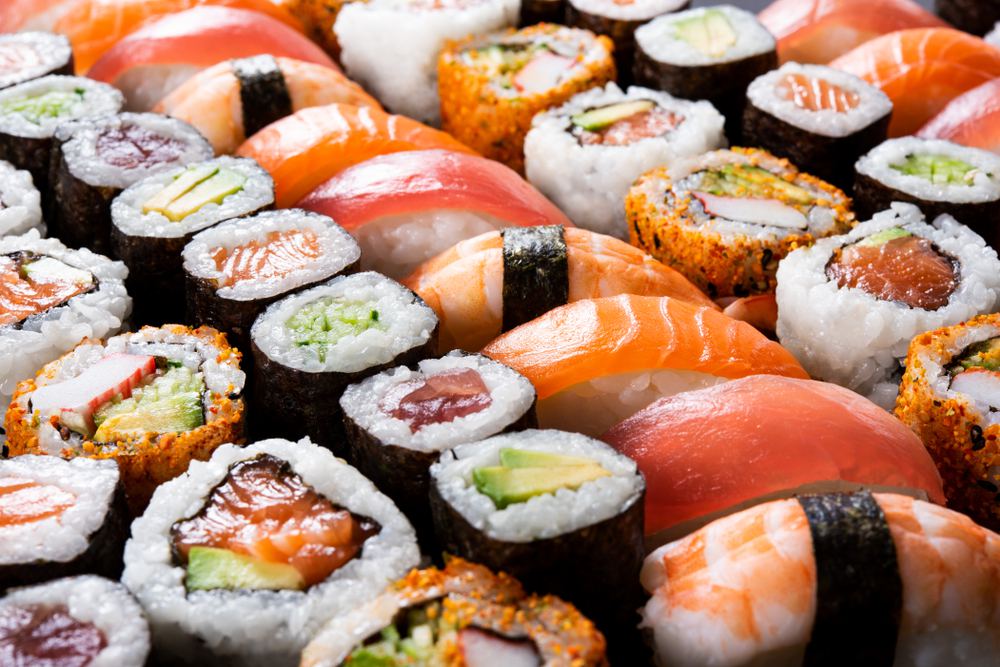 Sushi Enya Marina Del Rey
Location: 123 Washington Boulevard, Marina del Rey
We followed our hearts. They led us to Sushi Enya Marina del Rey. The owner is chef Kimiyasu Enya—a trained professional who spent over 10 years in Japan to master the art of sushi. Providing guests with both traditional and contemporary dishes, the restaurant takes your taste buds on an exciting adventure. Here, you'll also find the best omakase in Los Angeles. The chef's tasting course is sure to leave you jammin' for salmon.

Sushi Gen
Location: 422 East 2nd Street, Los Angeles
Sushi Gen is simply the best. Angelenos have been raving about this restaurant since it opened in 1980. This is where people celebrate special occasions with their families, take their partners out on dates, and come for the best omakase in Los Angeles. Everyone's go-to lunch option is the sashimi deluxe, yellowtail collar lunch special, and beef teriyaki with a side of your favorite tempura appetizer. You'll have a taste of paradise with each grain of rice.
The Best Japanese Food In Los Angeles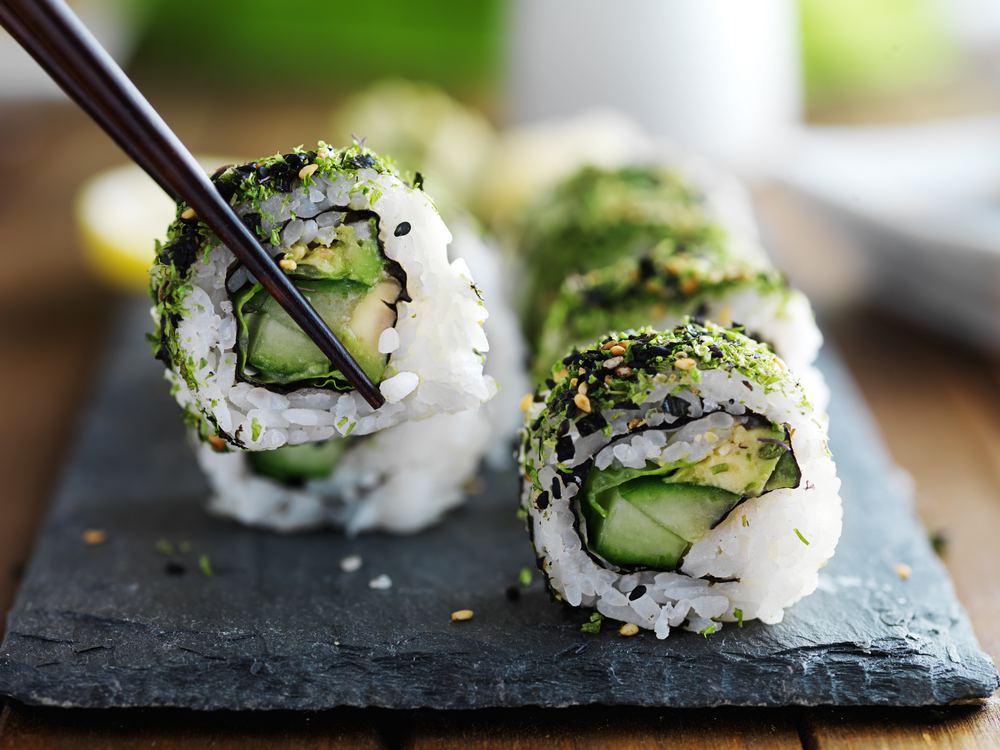 Marugame Monzo
Location: 329 East 1st Street, Los Angeles
Little Tokyo's favorite restaurant is Marugame Monzo. There's no doubt about it; this spot serves up some of the best Japanese food in Los Angeles. The restaurant is all about udon. We're talking beef, kitsune, wakame seaweed, duck Nanban, chicken, curry, miso carbonara, and—we don't skimp on shrimp—shrimp tempura udon. All of these delicious, hand-pulled noodles are served with creative and tempting appetizers. We're already on our way to try them all.
Kinjiro
Location: 424 East 2nd Street, Los Angeles
If you're searching for the most enticing octopus ceviche and bone marrow dengaku, look no further. Kinjiro is where you need to go. This Little Tokyo staple serves well-prepared, mouthwatering, and gratifying dishes—you'll find the best Japanese food in Los Angeles right here. A must-try is the grilled thick-cut beef tongue. Thanks to the wide variety of traditional and contemporary plates meant for sharing, you'll never get tired of trying all of the options on the menu.

The Best Sushi In Downtown L.A.

Takami Sushi And Robata
Location: 811 Wilshire Boulevard, Suite 2100, Los Angeles
It's not a date without sushi. We're taking our special someone to Takami Sushi and Robata for an elegant rooftop setting complete with panoramic views of the Financial District. Your date will be impressed once he or she takes a bite out of the best sushi in downtown L.A. Thanks to the first-class selection of robata made using the freshest seafood and the finest ingredients, you're definitely landing a second date.
Sakana Sushi Lounge DTLA
Location: 321 West 9th Street, Los Angeles
True, all we need is love, but sushi is a pretty good alternative. Express your love for it at Sakana Sushi Lounge DTLA. Everything here is crafted by experienced chefs who use only the highest-quality ingredients, making your dining experience worthwhile. We absolutely adore the tuna tacos—they come with a flavorful sauce that'll leave you craving more.

The Best Sushi in West L.A.

Shunji Japanese Cuisine
Location: 12244 West Pico Boulevard, Los Angeles
As for the best sushi in West L.A., Shunji Japanese Cuisine is the place to be. This small yet refined restaurant has a splash of California love in every dish. Each menu item is curated according to what's in season. When dining here, you have to get a full set of omakase—it's the cherry on top of your Japanese dining experience.
Hara Sushi
Location: 12222 Wilshire Boulevard, Los Angeles
Everything's darkest before prawn, so we're heading over to Hara Sushi because it's never too early for sushi. This spot's menu never disappoints to satisfy customers, whether you're having sushi, maki rolls, or tempura. It's Angelenos' go-to spot to satisfy their cravings. Make sure to try the crispy rice and the baked salmon rolls.

The Best Sushi In West Hollywood

Akuma Ramen And Sushi Bar
Location: 8267 Santa Monica Boulevard, West Hollywood
The only kind of men we want is ramen, and as sushi-addicts, we prefer the combination of both at Akuma Ramen and Sushi Bar. We're hopeless ramen-tics when it comes to food. The sushi never disappoints—from albacore and mackerel to snow crab and squid, there's always room for more sushi here. The ramen is just as delicious; tonkatsu, spicy miso, veggie, and chicken ramen awaits. Akuma Ramen and Sushi Bar undoubtedly serves some of the best sushi in West Hollywood.
Hikari Sushi
Location: 8163 Santa Monica Boulevard, West Hollywood
We like big rolls and we cannot lie. Savor some of the best sushi in West Hollywood at Hikari Sushi, where you'll find a wide array of sweet and spicy signature dishes and rolls. There's quite the variety and something for everyone. The soft shell crab salad, vegetable tempura, California roll (one of the most iconic foods in the Golden State), salmon collar, and eel and avocado rolls are our favorites. So much sushi, so little time.

The Best Sushi In Santa Monica

Sushi Roku
Location: 1401 Ocean Avenue, Santa Monica
We like our sushi fresh, fine, and bold, and Sushi Roku knows exactly what we want. Combining excellent fish from around the world with a touch of California, this restaurant serves the best sushi in Santa Monica, using diverse and nontraditional ingredients. We're talking hot and cold specialty appetizers and a wide selection of exotic entrees with ingredients imported from Latin America and Europe. The seared albacore sashimi with crispy onions is a must-try.
KazuNori: The Original Hand Roll Bar
Location: 120 Broadway Suite 104, Santa Monica
A balanced diet is a sushi roll in each hand, and KazuNori: The Original Hand Roll Bar is here to promote that diet. Fresh fish, specially harvested seaweed, homemade sauces, and warm rice—this is how we roll. KazuNori never fails to maintain its quality hand rolls. The hand-roll bar is always consistently crafting high-quality rolls; the restaurant definitely offers some of the best sushi in Santa Monica. Delicious food, friendly service, and an overall fun experience—there's nothing more we could ask for.
The Best Sushi In Beverly Hills

Yojisan Sushi
Location: 260 North Beverly Drive, Beverly Hills
Chef Yoji Tajima and restaurateur Giacomino Drago's baby is Yojisan Sushi, a modern Japanese restaurant with a gorgeous floating garden. Dining here is more than just eating food; the place itself offers a whole other experience. You'll notice unique creations like bamboo made of light and supersized inverted boxes that remind you of traditional Japanese bento. As for the food, we can guarantee that you'll have some of the best sushi in Beverly Hills.
Sushi Kiyono
Location: 255 South Beverly Drive, Beverly Hills
Still looking for more? Sushi Kiyono just might be what you seek. Authentic, traditional, and contemporary Japanese experiences await—indulge in your favorite sushi rolls, sashimi, tempura, and other popular dishes. Sushi Kiyono serves some of the best sushi in L.A.; the spicy tuna roll, yellowtail sashimi, and veggie roll are locals' go-to orders. Everything's better with friends and nigiri.