Don't be fooled by the PSL launch date (which seems to come earlier every year): It's still summer for a few more days, and with the heat still upon us, it's hard to believe that fall is quickly approaching. Though it feels like summer may never end, cold weather is right around the corner, so it's time to start taking care of your sun-damaged ends and to set yourself up for good hair days all season long.
While many of 2019's earlier hair trends—such as loose waves, chocolate locks, and high ponies—have turned into fall faves, feathered ends, face-framing layers, and short hairstyles are also expected to dominate this season. So, whether you want a simple, updated look or an entirely new, cool-girl haircut, try one of these versatile styles taking over this fall.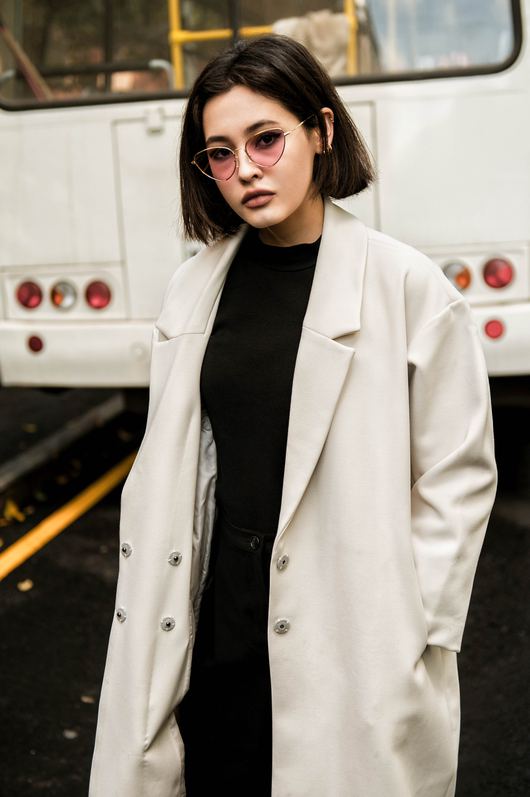 Bob, To Be Blunt...
Turn heads in the city with a bold, blunt bob. The haircut is sweeping the state this year but is particularly popular in San Francisco; much like the city itself, the cut is fun and playful yet evokes a sophisticated, professional aesthetic. Donning a sleek bob will earn you major cool-girl status—just make sure to thin out your locks if your hair is more voluminous and to ask for a length that flatters your face. Pair your new 'do with a California-made jean jacket and a statement lipstick, and you are sure to exude confidence.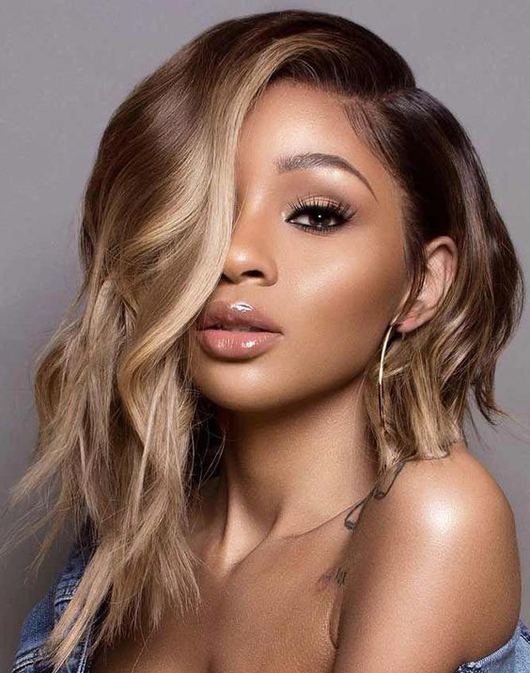 Lobs-ters
Not quite ready for the blunt bob but prepared to move away from mermaid hair? The asymmetrical lob is a perfect bridge between the two styles, providing a chic, collarbone-grazing length in the front and wispy, fringed edges that beg for the cool breezes of San Diego to run through them. Providing a bit more room to play with, the longer asymmetrical bob is a great option for all hair types and textures. Consider getting the cut with bangs.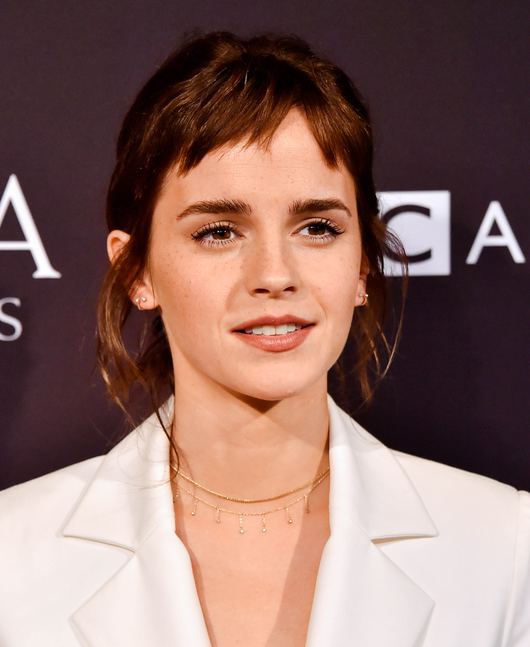 Bang It Up, Baby
In an unlikely turn of events, baby bangs are making a resurgence. While they're often somewhat puzzling (and low-key terrifying), there is a right way to do them. Aim for a mid-forehead cut that lies above the brows—but not too far up—to get the Hollywood look of the season. This style is best suited for straight hair, so if you have natural waves, make sure you're okay with the time commitment needed to blow-dry baby bangs.
Layer On The Pixie Dust
If you're like several women I know and freed yourself from society's pressures and chopped off all of your locks—or really wish you had—the layered pixie cut is your opportunity to rock the short-hair trend. This look gives us major Peter Pan vibes in the best way possible and makes us want to plan our next Disneyland vacay. With a touch of whimsy and all the volume you could ask for, it's the drastic look (or in-between style) you've been waiting for.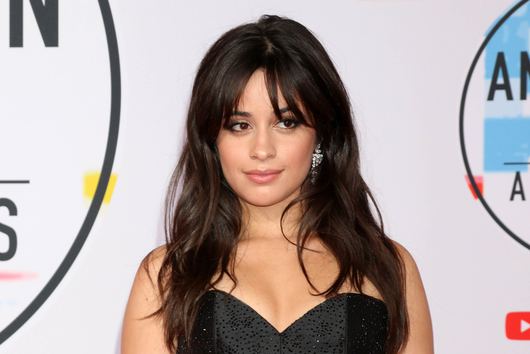 Curtain Call
Afraid of commitment? Try elevating your current cut with versatile, low-maintenance curtain bangs. The fringe look stays on-trend with fall's hottest styles and adds a focal point to your cut without creating a drastic change. Whether you are growing out your summer bangs or are trying them out for the first time, this Los Angeles–esque look allows you to ease into whatever change may come next.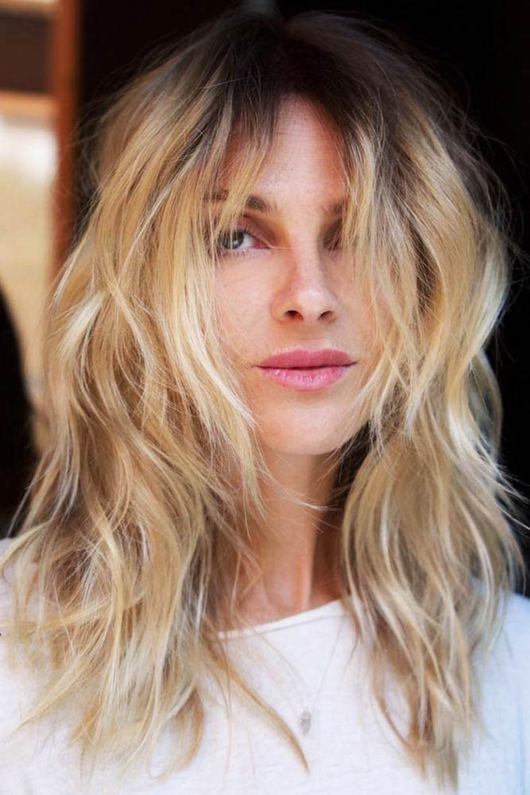 Shagadelic
Much like curtain bangs, textured and shaggy edges enhance any look yet don't require much maintenance. While this trend may initially make you think of a '70s-style shag carpet and bellbottoms, there is nothing dated about it. The shag hairdo is as popular with the surfing crowds of Malibu as it is with the avid snowboarders of Lake Tahoe, maintaining its shape under hats and removing weight—which makes it easy to keep the summer vibes going with loose, beachy waves.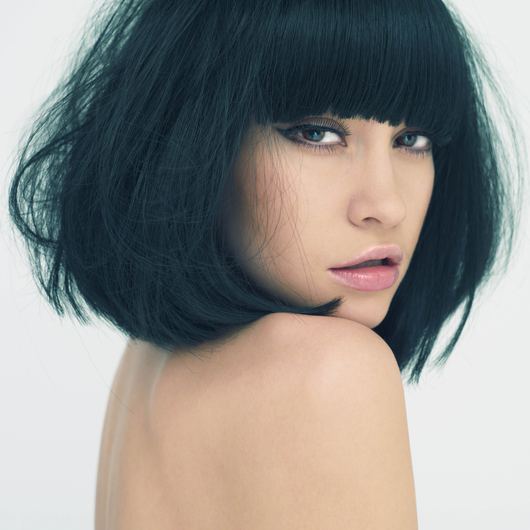 Dance Like Uma Thurman
The popular hairstyles of the 90s are returning with a vengeance this fall, and Mia Wallace—the famed character played by Uma Thurman in Quentin Tarantino's Pulp Fiction—is the ultimate embodiment of this trend. Complete with a full set of bangs, a one-length bob, and of course, perfectly curled ends (which make the look oh-so-90s), this style elicits vintage Los Angeles nostalgia.
Looking for something else to jazz up your current look?
Go gray

Add faded pastel highlights

Throw on a headband

Secure your bun with a claw clip

Pull back your locks with ribbons

Throw up your mane in a top knot

Slick back your hair

Add barrettes for an on-trend, haircut-free style
Check out the work-appropriate fall fashion trends to complement your new 'do, and there'll be nothing stopping you from conquering the season.