By

Mackenzie Hutson
August 21, 2019
These days, everyone seems to be loyal to one subscription box or another; from fashion and makeup to accessories and adventure gear, there's a subscription box for every need. But with so many services to choose from, how do you pick between them? We think the best way to narrow down the options is to choose subscription companies based here in California. To our surprise, many of our own personal tried-and-true favorites hail from our home state, and we're pretty sure they'll become your next obsession, too.
FabFitFun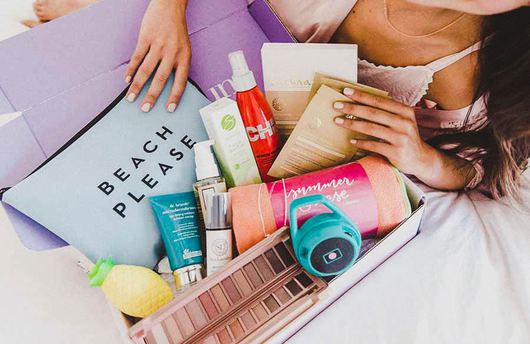 Headquarters: West Hollywood
Price: $49.99 per shipment
Deliveries per year: 4
FabFitFun is one of the most popular subscription boxes for women because it includes a little something for every aspect of your life—from beauty, to fitness, to wellness, to home goods—and it is delivered straight to your door four times a year. Every product is full-sized and comes from premium, enviable brands you probably already love. Though going without boxes for eight months can leave you feeling withdrawals, the price point makes it doable for treat-yourself moments a few times per year.
This box also offers a major benefit for those who don't like surprises: Each box is fully customizable. Choose between different products and add extra items before your box ships, or keep the goodies a secret—the choice is entirely your own. If you haven't been convinced yet, the FabFitFun subscription also gives you access to exclusive sales and FabFitFun TV, which lets you work out anytime, anywhere and provides new content with each season.
ipsy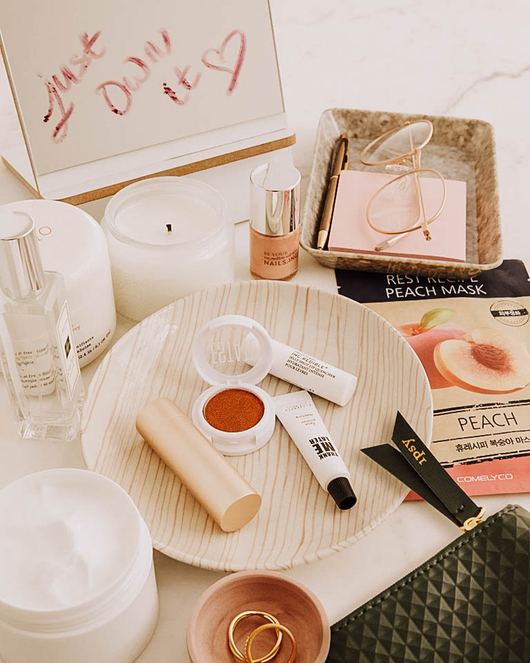 Headquarters: San Mateo
Price: $10–25 per month
Deliveries per year: 12
The Glam Bag is one of the best makeup subscription boxes out there and is offered at a phenomenal price. For only $10 per month, a mixture of five samples and full-sized products—valued at $50—are shipped to you each month. Every product is tailored to your preferences, taking into account your skin color and type, your eye and hair color, your favorite shades and fragrances, and how often you want to receive each type of product.
As far as beauty subscription boxes are concerned, ipsy goes the extra mile. If the standard Glam Bag leaves you wanting more, upgrade your subscription to the Glam Bag Plus to get five full-sized products each month. With a focus on inclusion and freedom of expression, Ipsy is the go-to option for personalized beauty products.
Stitch Fix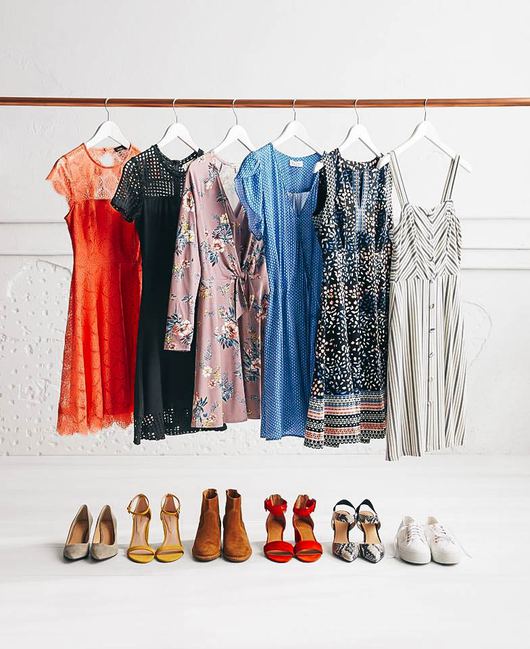 Headquarters: San Francisco
Price: $20 per shipment
Deliveries per year: 12
Stitch Fix is one of the best-known monthly subscription boxes for women due to its low cost and convenient service. A personal stylist picks out items for you each month based on your style profile and feedback—all for a $20 styling fee that is credited toward anything you keep. Before ordering your box, be honest with your stylist about your style and fit preferences, and then determine a price range that makes sense for you. With multiple box options, you can get help with whatever wardrobe staples you need, from cocktail dresses and work attire to fashionable shoes and tote bags.
When the box arrives, try on everything, keep what you like, and send back the rest within four days. The cost of each item is quite reasonable—plus, you get to skip out on the mall, which (despite what your teenage self may have thought) is not the place to be. Boxes are also available for men and kids, so you can get everything you need for the whole family without having to leave the house.
Causebox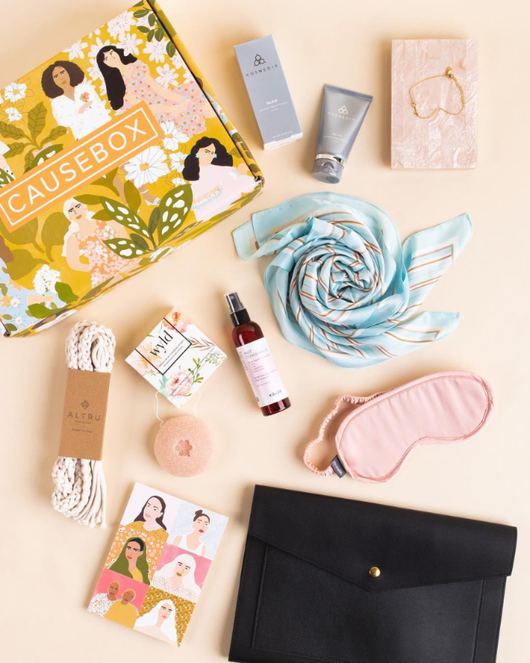 Headquarters: Santa Monica
Price: $49.95 per shipment
Deliveries per year: 4
If you ask me, Causebox is one of the best subscription boxes ever created. Not only do you get $200 worth of products for only $50, but also the satisfaction of supporting a great company—as a Certified B Corporation, Causebox goes above and beyond to support the wellness of the planet and its people. Delivered four times per year, this box contains seasonally curated goods and handmade products from socially conscious brands.
Look forward to receiving accessories, beauty products, jewelry, and unique artwork from artists around the world. Every item has a story behind it, and you can read them all in the beautiful magazine that accompanies each box, so you can see who the brand impacts, where the products are made, and why Causebox gives back. Look good, do good, and feel good—all while treating yourself to exclusive, luxury products.
Le Tote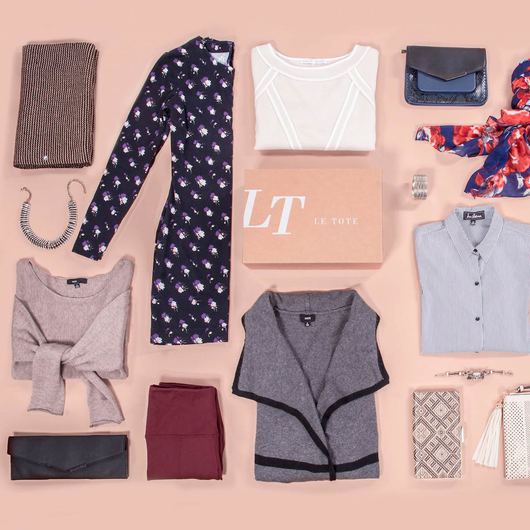 Headquarters: San Francisco
Price: $69–89 per shipment, plus $5 for repairable damage insurance
Deliveries per year: 12–24
Unlike many monthly subscription companies, Le Tote is a rental fashion service, so there is absolutely no pressure to buy the items in the box. With this service, you can try on whatever you choose, wear it around town as many times as you please, and return it all when you are done. If you like certain items, purchase them for up to half off the retail price.
Also unique to this brand: You pick out each and every item that will be sent to you, so there are no surprises or unwanted items. Depending on your fashion preferences and budget, you can choose to receive totes once or twice per month, giving you the appearance of a truly endless wardrobe.
Pura Vida Bracelets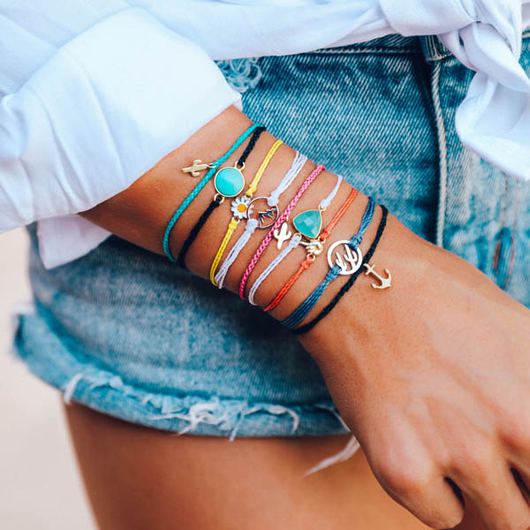 Headquarters: La Jolla
Price: $14.95–19.95 (plus tax) per month
Deliveries per year: 12
Pura Vida Bracelets offers two monthly subscription boxes: A bracelet club and a jewelry club. Get either three bracelets or two pieces of jewelry delivered around the 15th of each month. These items are not for sale outside of the subscriptions, so the rings, necklaces, earrings, and bracelets you receive are extra special.
Aside from providing an incredible deal on trendy accessories, Pura Vida also gives subscribers the ability to support artisans and charities around the world. Using biodegradable packaging and following a mission to help others, Pura Vida spreads the good vibes to anyone who subscribes.
Nomadik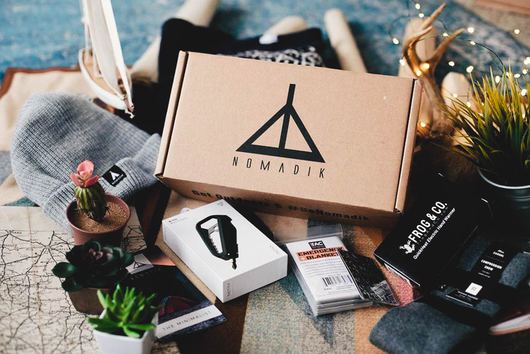 Headquarters: San Diego
Price: $32.95 per month
Deliveries per year: 12
Nomadik is a subscription box like no other. Geared toward adventure and tailored to your interests, this monthly box has everything you need to hit the trails, campgrounds, and wild places that call to you. Featuring everything from newly launched gear, to expert advice, to guidebooks, Nomadik sets you up for success and pushes you to go further with monthly outdoor challenges.
Whatever you lack—accessories, tools, organization, or food to fuel excursions—each item is intended to be unique and multi-functional so you can save time and avoid becoming weighed down by anything extra. If the next journey always seems to be on your mind, there is no doubt you need this subscription box in your life.