By

California.com
May 21, 2019
When life gets hectic, it can be easy to overlook the basic health of your electronics. But taking measures to protect computers and cell phones can help prevent costly repairs down the road (and you won't have to leave your device in the hands of strangers for a week or more while they fix it). Check out our tips for keeping your electronics operating at their prime so you can avoid computer and mobile repairs as much as possible.
1. Keep Devices in Protective Cases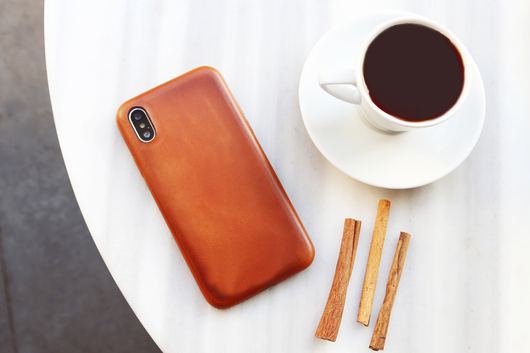 Approximately half of all phone repairs are related to cracked screens, an issue that affects about a quarter of all smartphone users. While many choose to upgrade their current phone when this happens, around 15 percent continue using their cracked phone, which can cause slivers of glass to end up in their fingertips and decrease the functionality of the device.
The best way to prevent a cracked screen is to use a protective case for all electronic devices such as laptops, tablets, phones, and smartwatches. But with so many options, it is hard to know which company to buy from and which features to look for. While the trendy, decorative cases may look good, they may not do much to prevent damage when the device is dropped, so it is better to hone in on the shock-preventing features rather than on the aesthetics. This is not to say, however, that it is impossible to find both elements in a single case. Two California brands combine the best of style and performance: Trident and Nomad.
Trident is a Southern California–based company that strives to provide unparalleled phone protection that can keep up with the active lifestyles of its customers. Since its founding in 2010, the brand has been committed to fulfilling this mission of helping consumers lead more impactful and meaningful lives. And with an impressive inventory of protective cases for tablets, smartwatches, and phones across seven product series, Trident is sure to have a case that fits your needs. Whether it is an everyday case for shock absorption or a rugged case for adventuring—which protects against drops, tumbles, and plunges—these compostable, recyclable, lightweight, and military-grade products guard against damage.
Similarly, Nomad provides protection during everyday activities and explorations. With raised edges, rubber bumpers, and a protective microfiber lining, the cases keep your device safe from drops of up to 10 feet. The Santa Barbara–based company also carries cables, straps, power supplies, and charging wallets that are designed to make life easier and prevent damage from old charging cables and accidental drops. By relying on minimalist designs as well as on the lightest yet strongest materials, Nomad provides both sleek design and sturdy protection for phones, AirPods, and smartwatches.
2. Be Cautious of Downloads and Logins
Whether it is a new app, a computer game, an email attachment from someone you don't fully trust, or a wallpaper from the hottest brand, think twice about the source before you download something. While many downloads can appear harmless, you may inadvertently allow a company to gain to access your data, microphone, camera, passwords, and a slew of other information that you probably do not want to hand over to just anyone.
So before hitting the "next" and "OK" buttons, make sure to read the privacy policies and terms and conditions, especially if you have not used the company's products or services before. Being wary of downloads seems like a no-brainer, but it is shocking how many viruses and privacy agreements are overlooked for the sake of convenience and instant gratification.
It is also a good idea to create different passwords. Some sites and apps have access to other areas of your devices aside from their explicit purpose, and handing over your widely used username and password combinations can lead to a world of pain if put in the wrong hands.
3. Pay Attention to the Links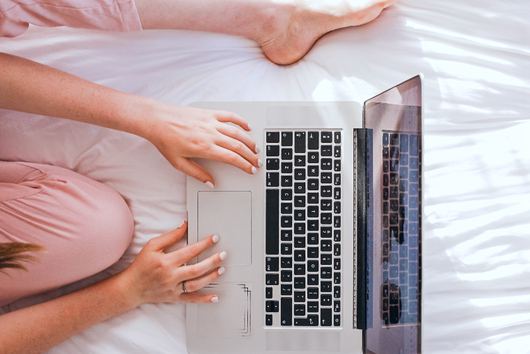 This should also go without saying, but with the convenience of Google, it is easy to click on strange-sounding website links when they show up on the first page of the search results. Look for the "https" in the beginning of the web address or for the green check mark or lock symbol, which all indicate what is safe to click on. Similarly, be wary of links on social media that send you away from the website; most of them are not intended to cause harm, but if you are not sure, it is best to avoid clicking on them.
4. Activate Pop-Up Blockers
Enable pop-up blockers on all of your devices as a default, and disable them only when needed for specific instances like accessing your credit card from your bank account. Blocking pop-ups prevents you from accidentally clicking on something that could harm your device or allow a company to gain access to your private information. Though it is not often talked about, all smartphones have pop-up blockers, but they are not always activated, so make sure to go into your phone settings and turn them on.
5. Set Password Protections and Keep Your Devices Locked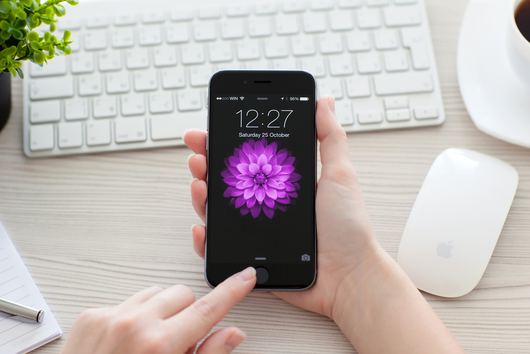 Keeping everything password protected has become the norm, helping to avoid any unwanted use while you are away from your devices and providing an added level of privacy in the event that your computer or phone is stolen. It is also a good idea to lock your computer before stepping away from your desk at work or leaving your phone with friends; while they may be close to you, it does not mean they will not take a look at your personal messages, emails, or photos—or visit questionable sites.
6. Use Rice When They Take a Plunge
Many people have experienced that heart-wrenching moment when an electronic device dives into a pool of water. When this happens, your first emotions are often panic and devastation, because you think the device is broken. Luckily, this is not always the case, and the device can still be salvaged.
Immediately remove the device from the water, and dry off the outside as well as you can. Take out the battery (if it is removable), and place all of the affected components in a bag of rice for about 12 hours. The rice can draw out the liquid before it has a chance to permanently damage the circuits, which helps to avoid costly repairs and replacements.
7. Update and Turn Off Your Device Regularly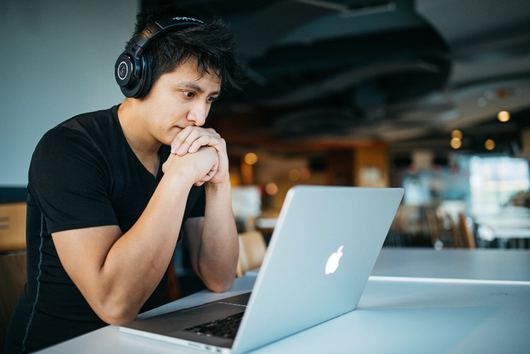 It can be easy to keep devices on at all times and simply put them in sleep mode when they are not needed. While this is a common practice, it is not particularly good for devices, as they are not meant to be perpetually left on. Even if it is only for a few minutes, try turning off each device at least once per week to maintain optimal performance, and install updates as they become available. You can also set up automatic updates for more convenience so your devices do not become out of date and begin to lag.