The delightfully salty, crunchy crust contrasts with the spicy, soft ropa vieja that lies inside, as the brilliant green chimichurri provides a kick of island flavor that brightens up the savory flavors—offering up the ultimate dish of empanadas. Taking a bite of freshly prepared Cuban food has a way of making everything else melt away, leaving only good memories of the incredible culinary creations. While traveling to Cuba for authentic dishes may not always fit into your schedule, many Cuban restaurants in California have mastered the art of providing transformative experiences that will leave you craving more. Here are the top places to get your Cuban food fix in the San Francisco Bay Area.
Binge-Worthy Bay Area Cuban Food You Have
to Try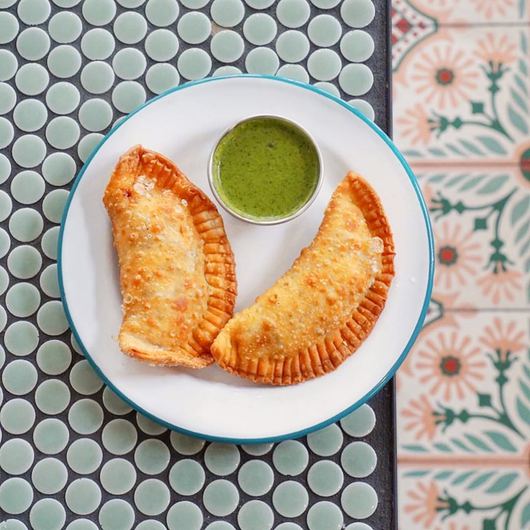 Media Noche
Media Noche is home to some of the best Cuban food in all of San Francisco. This eatery in the Mission District has something for every taste, with menu highlights including picadillo empanadas and green sauce; ropa vieja bowls filled with black beans, rice, and coconut slaw; and a traditional take on the Cuban sandwich featuring Swiss cheese, ham, and roasted mojo pork shoulder. For something lighter, try the verde ensalada, where Manchego cheese, spiced pepitas, avocado, and a mojo vinaigrette sit atop a bed of cabbage and baby kale. Pick up a Cuban coffee while you're there, too, and don't forget to check the board for the ever-changing Chef's Cubano, which is sure to knock your socks off.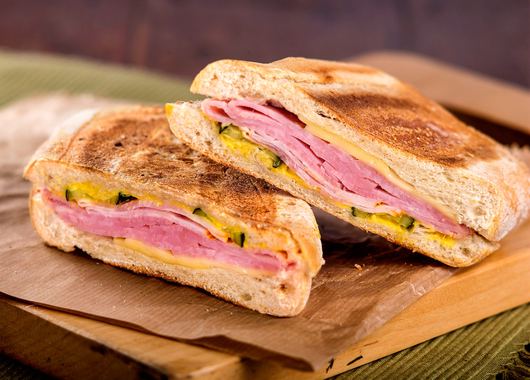 La Bodeguita del Medio
Head away from the bustle of the city and into the Silicon Valley to indulge in the fresh fish and festive flavors of the best Cuban restaurant in Palo Alto: La Bodeguita del Medio. Start the evening with the shrimp ceviche loaded with savory black beans, spicy habanero peppers, calming coconut milk, refreshing key lime, and vibrant cilantro. Then, move on to the decadent crab cakes accompanied by roasted-corn salsa and avocado pesto. Share the paella for a true taste of Cuba, and round out the night with the house-made flan.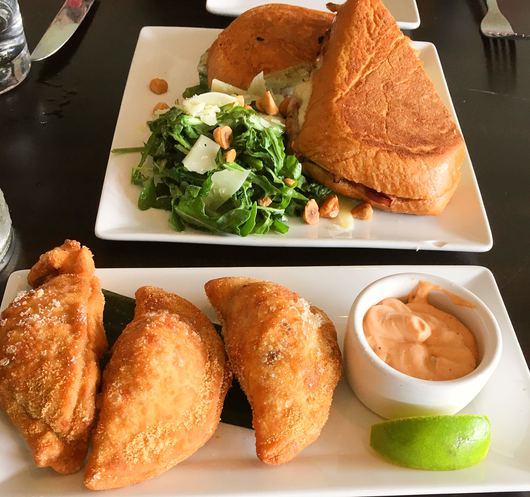 Habanas Cuban Cuisine
Alameda's Habanas Cuban Cuisine is the perfect stop for a full-on meal or a quick snack. Call all of your friends to have them meet you for tapas—there are too many choices to pick just one. The braised beef and Manchego cheese stuffed inside the empanadas provide a comforting start, while the plantain nachos spice things up. Try the crab stack and coconut prawns to ease your seafood craving, but ensure an order of croquettas makes it to the table, too. If you still have room, opt for the chicken adobo or the ropa vieja, which are always good choices.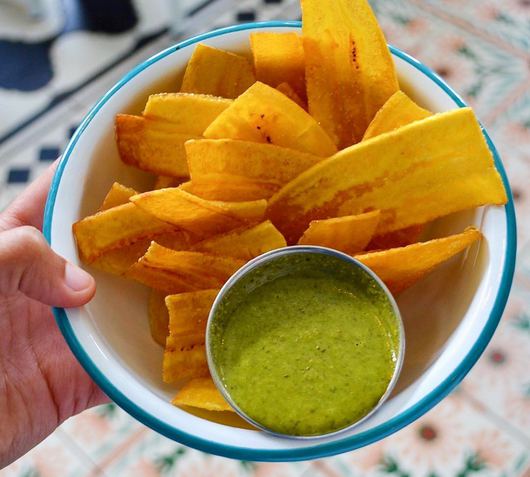 Havana
Nestled in downtown Walnut Creek, Havana serves up an extensive selection of tapas, snacks, and mains that will leave you wanting for nothing. Order the mango salsa with spicy yucca chips and the avocado mash to start, then move on to the drool-worthy ropa vieja empanadas accompanied by a creamy chipotle aioli. Make sure to leave room, however, because the arroz con pollo and the flat-iron steak with chimichurri are the real showstoppers.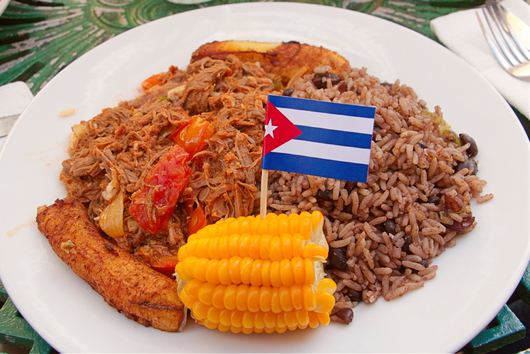 Habana Cuba
While driving to San Jose for an amazing Cuban meal may not seem like an intuitive choice, Habana Cuba is worth every mile traveled. This eatery is filled to the brim with traditional Cuban dishes such as tostones, bocaditos, yuca frita, braised oxtail, and tamal Cubanos that will send your tastebuds across the globe. Don't be afraid to order too much at this spot; the biodegradable to-go containers make it easy to pack a midnight snack.