While grabbing some ice cream or hitting up an adult arcade are undoubtedly fun things to do in San Diego, there is nothing quite like sitting in a coffee shop to get to know your date. Whether you are looking for the best organic coffee in the area, love a good pour over, or want a date spot with a lot of espresso options, we've got you covered.
Bird Rock Coffee Roasters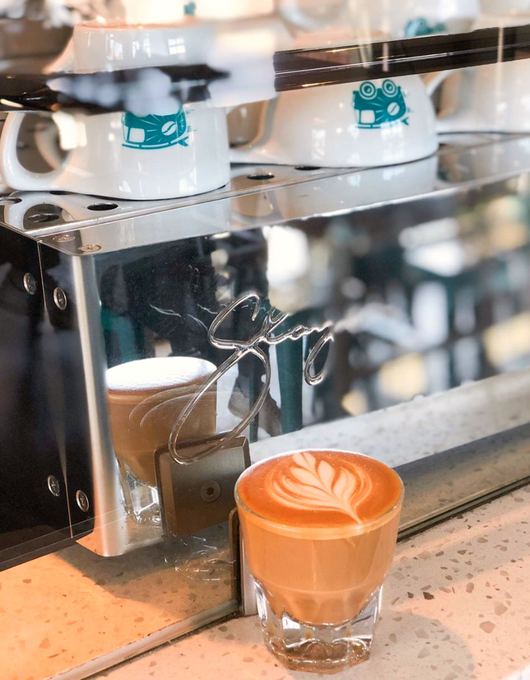 Location: Multiple
Recognized by Roast Magazine as Roaster of the Year in 2012 and consistently rated highly by Coffee Review, Bird Rock Coffee Roasters aims for perfection. The boutique coffee shop goes above and beyond by exceeding Fair Trade standards, taking responsibility for the environmental impact of the coffee industry, and giving back to the local community. Pick up a latte at one of the storefronts, and while you're there, grab a bag of organic coffee beans to brew at home or at the office for a brighter week.
James Coffee Co.
Location: 2355 India Street
James Coffee Co. is dedicated to serving high-quality, handcrafted, artisan-roasted coffee. Specializing in single-origin beans, this roastery is the perfect date spot that can satisfy even the pickiest coffee snob. Order the single-origin pour over to see why this location is one of the best coffee shops in San Diego, or try the specialty Mexican mocha or honey cinnamon latte for a taste of something new. The creamy horchata and refreshing coffee soda round out the options, providing a little something for everyone.
If amazing coffee isn't enough to beat out the rest of your San Diego date spots, then perhaps its location will. Tucked into a large mixed-use development space with various retailers—including a home decor store, a premium eyewear company offering optometric services, a card shop, a barber, and a salon—James Coffee Co. turns up the cool factor in Little Italy.
Cafe Virtuoso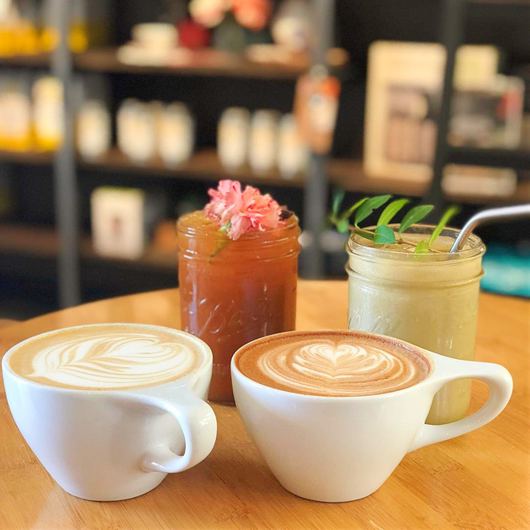 Location: 1616 National Avenue
Situated southeast of the Gaslamp Quarter near the Coronado Bridge, Cafe Virtuoso serves up some of the best certified-organic, Fair Trade coffee in San Diego. The coffee shop has had many of its coffees tested by Coffee Review over the years—and all were rated 90 or higher. Visit the cafe for a cortado of espresso and organic half and half, an organic matcha latte, or an organic iced mocha featuring Peruvian chocolate. No matter what you order here, you will not be disappointed.
Communal Coffee
Location: 2335 University Avenue and 2221 Fern Street
Known for its frequently Instagrammed "Coffee + Flowers" mural at the North Park location, Communal Coffee is the ultimate first-date spot. Not only does it give you an excuse to cuddle up and take a photo together, but it also offers an extensive menu to satisfy any taste. Choose between the seasonal blackberry lavender latte, pear ginger lemonade, kombucha, sea salt caramel latte, and flower latte flight (or stay long enough to try them all). Whatever you decide to order, pair your drink with the incredible avocado toast made with rosemary sage bread, Maldon sea salt, smoked chili flakes, and cracked black pepper—and Communal Coffee will soon become your go-to San Diego date destination.
Dark Horse Coffee Roasters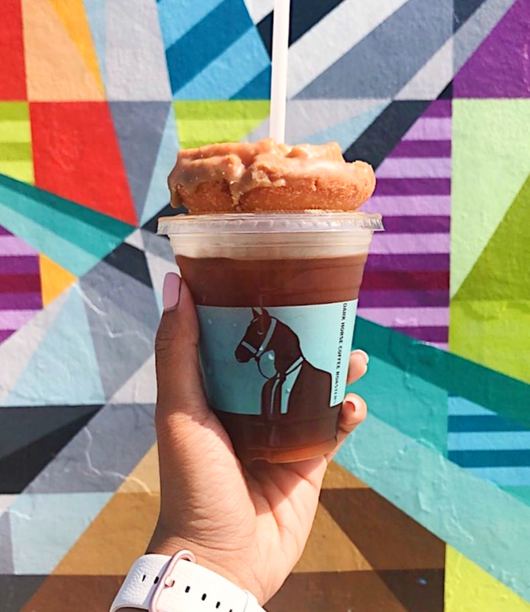 Location: 3260 Adams Avenue
Dark Horse Coffee Roasters is an ideal place to plan a date or grab a cup of coffee in San Diego. The roasters form direct relationships with farmers across the globe to bring you the highest-quality coffee possible. With an edgy yet approachable vibe, this coffee shop will definitely earn you that cool factor. Order the nitro cold brew with house-made vanilla bean syrup and a vegan donut, and you are sure to have a fun date.
Ironsmith Coffee Roasters
Location: 458 South Coast Highway 101
Established in 2013 and literally built by the founders—who worked on everything from the tiles, to the windows, to the drywall—Ironsmith Coffee Roasters is dedicated to quality, so head to this unique date spot in Encinitas, sit back, and enjoy cups of gourmet coffee as the ocean breeze flows through the open doors.
Should you still find yourself looking for a different coffee shop in the San Diego area, check out The WestBean Coffee Roasters, Better Buzz Coffee, Cafe Moto, Coffee & Tea Collective, Holsem Coffee, or Young Hickory for equally awesome cups of joe—some of which feature coffee from the local roasters on our list.