Venice, California, has long been one of the most popular destinations in Los Angeles, providing endless summer vibes, picture-perfect weather, and a vibrant mix of activities and attractions that draw droves of visitors and locals alike.
As its moniker implies, Venice was named for the system of canals built by developer Abbot Kinney, who envisioned creating a "Venice of America" beachfront resort town and cultural mecca. (He even imported gondolas and gondoliers from Venice, Italy.) Though Kinney didn't quite turn his initial vision into reality, he did succeed in making Venice an internationally recognized destination after its founding in 1905.
And it's easy to see why. From the world-famous boardwalk and the pristine swaths of sand to the Italian-inspired, man-made canals and the eclectic restaurants and shops along Abbot Kinney Boulevard, Venice offers something for everyone. The diverse, boho-spirited destination is also a haven for creative types, attracting artists, poets, musicians, and street performers with its carefree environs.
Whether you're looking for some fun in the sun, a special shopping experience, a unique place to skateboard, or a sophisticated evening of art and music, Venice has it all. Here's a glimpse into this hoppin' L.A. neighborhood.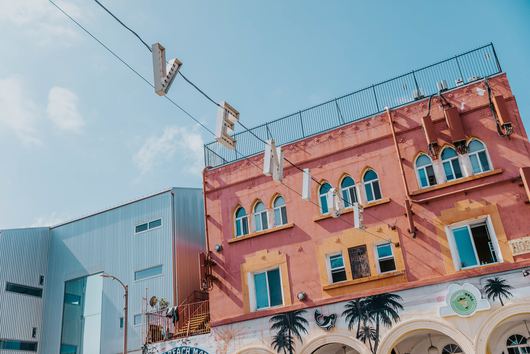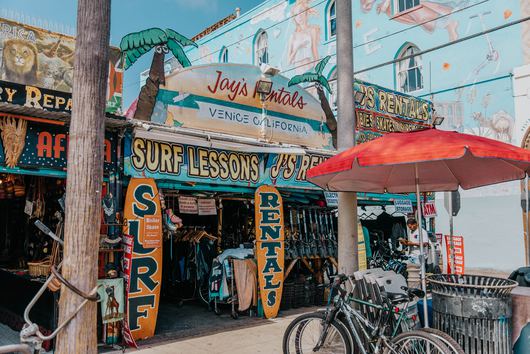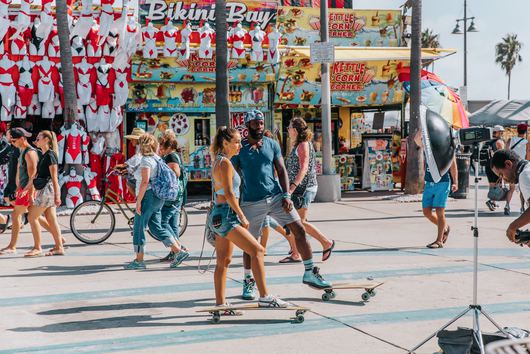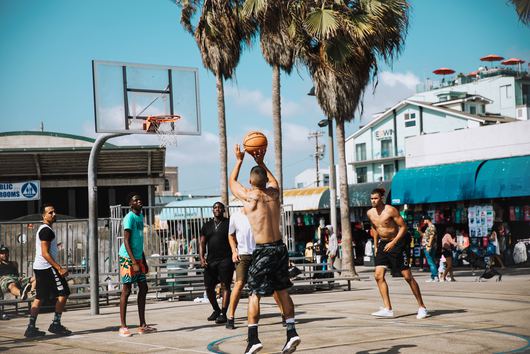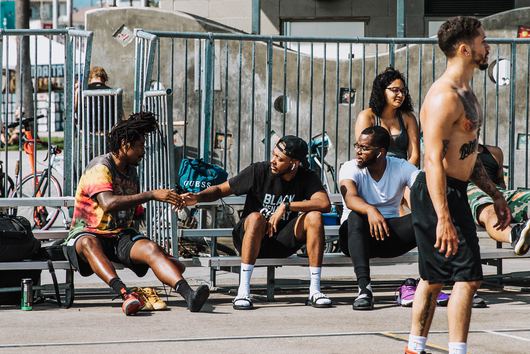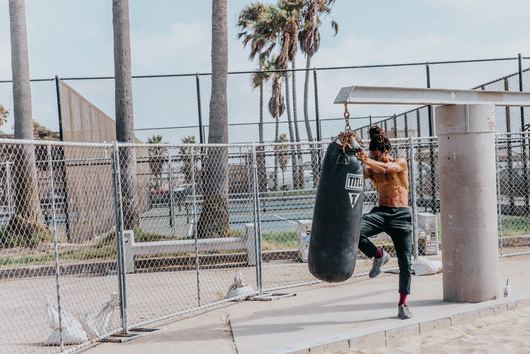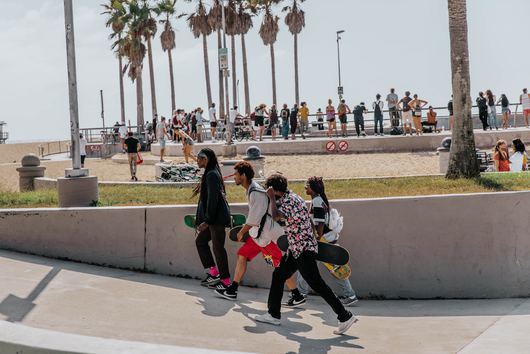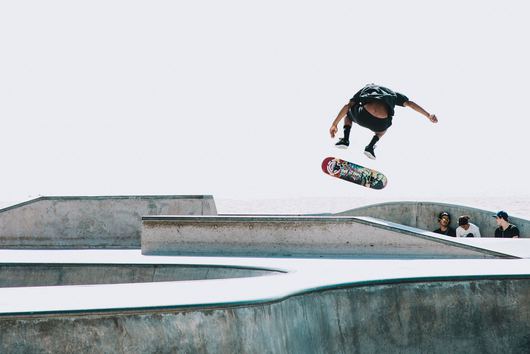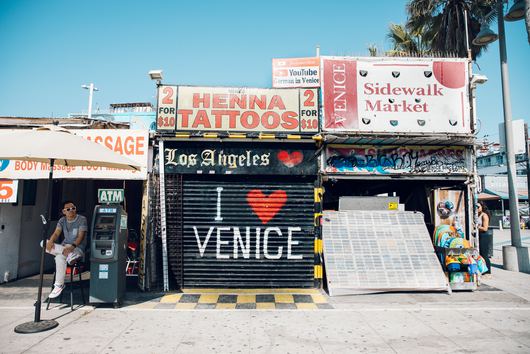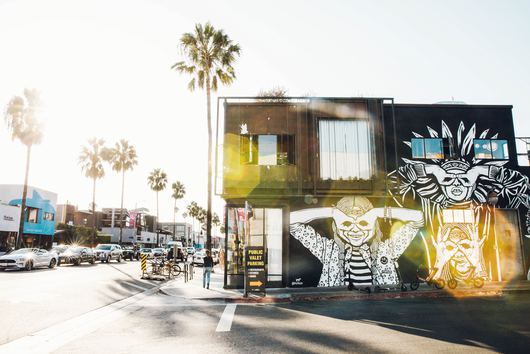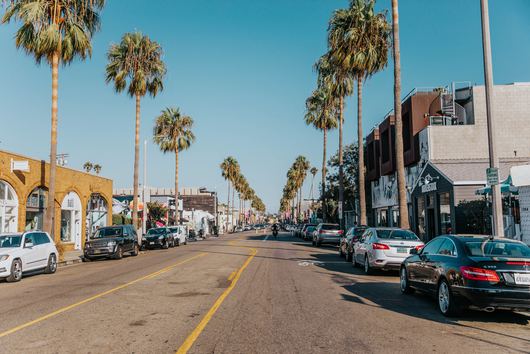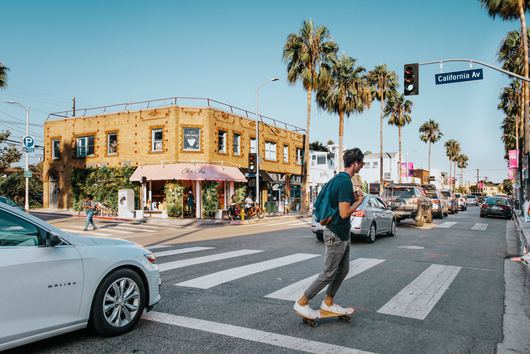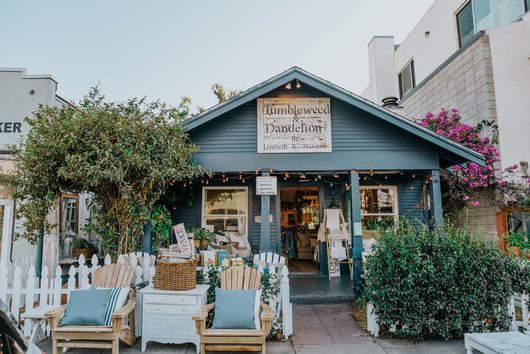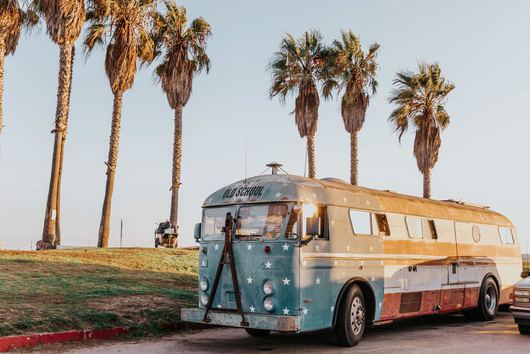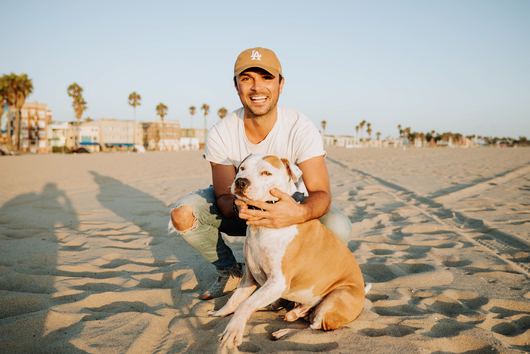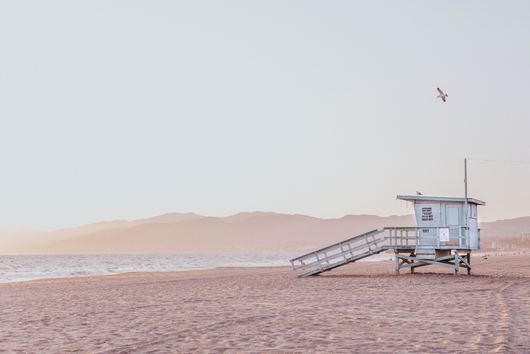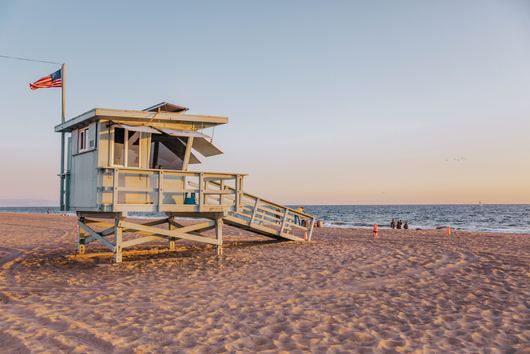 Extend your trip by checking out the nearby attractions of Santa Monica, visiting the top Los Angeles art museums, trying the best gluten-free restaurants in L.A., or exploring the interesting towns surrounding the L.A. area.
What are your favorite things to do in Venice? Let us know in the comments below!