By Mackenzie Hutson May 21, 2019
Los Angeles is known for everything from movie stars, to surf culture, to iconic entertainment venues. With so much history to celebrate and dozens of artistic styles, it is no wonder L.A. contains 100-plus different museums and art galleries. Since there are numerous options, it can be easy for an art aficionado or tourist to get lost in the vast number of opportunities, and it is very hard to decide which spots to visit during one day or even a week in Los Angeles. While the big-name museums are definitely worth seeing, it can be difficult to determine where to go next to truly understand the local culture. But this list of undeniable gems will help get you out the door and on your way to discovering the best art galleries and museums in L.A.
1. The Broad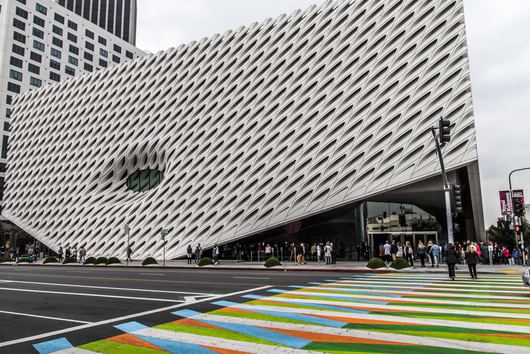 Unlike many of the museums throughout the state, The Broad offers free admission year-round, making the art gallery highly accessible. If the lack of fees is not enough to entice you, the 2,000-plus works of art that call The Broad home just might. Boasting a wide rotation of temporary exhibitions across two floors and specializing in postwar and contemporary styles, this gallery has one of the most prominent collections of its kind in the world. Still not convinced? Talk to one of the 2.5 million visitors who have had the privilege of seeing the works of Roy Lichtenstein, Takashi Murakami, and Chuck Close in person, or search for the countless social media posts featuring The Broad's famed infinity mirror rooms for a better idea of what's in store.
2. Annenberg Space for Photography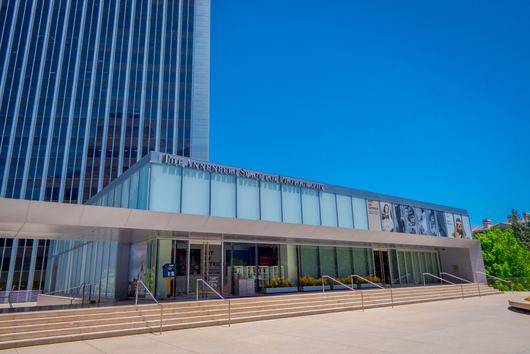 As the first destination in L.A. to solely focus on photographic culture, the Annenberg Space for Photography hosts dozens of renowned and up-and-coming photographers specializing in both print and digital photography. Along with offering free admission, the gallery offers photography-oriented series—including workshops, lectures, and master classes—as well as a gift shop with photographs and photography-themed merchandise.
3. La Brea Tar Pits and Museum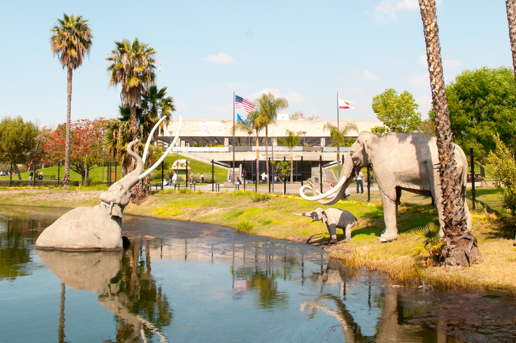 Visit the most famous Ice Age fossil excavation location in the world without leaving Los Angeles. Fossils of mammoths, saber-toothed cats, and many other species—some of which were 40,000 years old—have been found in the asphalt deposits here. The museum offers the rare opportunity to peek into the region's ancient history, see tar pits for yourself, and take in the enormity of creatures that once walked the same land as the locals and tourists today.
4. Museum of Neon Art (MONA)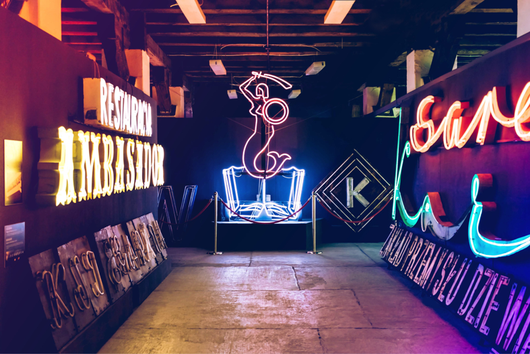 The Museum of Neon Art, also known as MONA, is a unique gallery full of lights and art. From neon clock collections, to vintage neon signage, to restored works from the Hollywood and Los Angeles regions, to photographs of classic local neon signs, this museum is unlike any other in the state. Interested in getting closer to the neon? Take one of the museum's classes to learn the art of making your very own glowing sign.
5. The Getty Center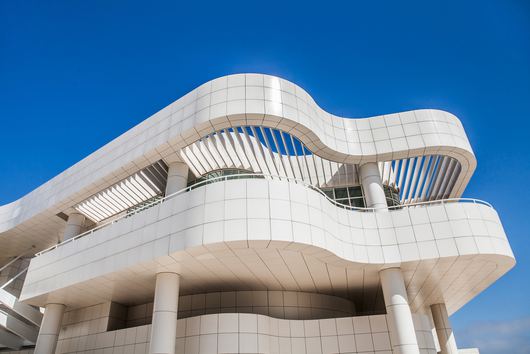 Committed to preserving, conserving, and interpreting the world's art to educate and excite viewers, The Getty is a classic L.A. landmark and a must-see for locals and visitors alike. The gallery specializes in European paintings, sculptures, drawings, and photography that contribute a new appreciation for the art of the world.
6. Craft Contemporary

What was previously called the Craft and Folk Art Museum is now Craft Contemporary; however, the destination is still committed to folk art and to the idea that craft has the power to educate, captivate, and empower those who view and create it. The gallery is also dedicated to providing insight into the cultural contributions of folk art and to sparking creativity through arts and crafts, so it offers workshops along with fascinating exhibits. This unique gallery hosts exhibitions highlighting furniture, tattoo art, textiles, geodesic dome architecture, and all other forms of human creation—making it an experience you can only have in Los Angeles.
7. Norton Simon Museum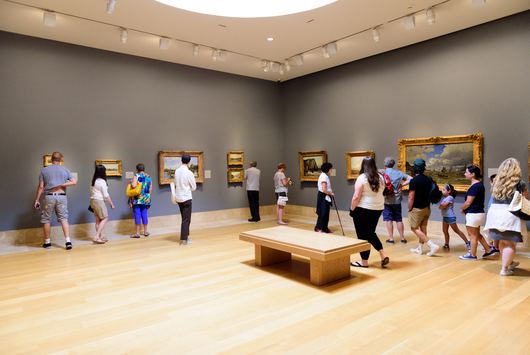 Known worldwide for being one of the most exquisite private art collections ever attained, the Norton Simon Museum is another legendary stop on any Los Angeles art tour. While the entire permanent collection contains 12,000 objects from Europe and Asia, only 1,000 are on display at any given time, so it is worth visiting every time you are in the city.
8. Getty Villa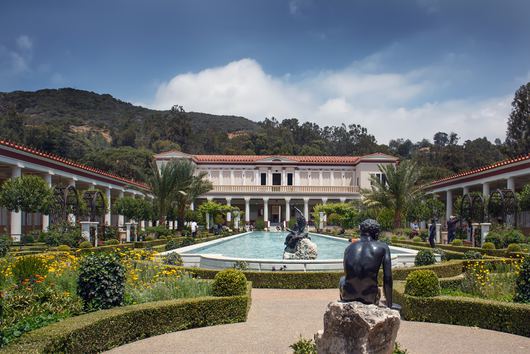 While somewhat less popular than The Getty, the Getty Villa features a wide selection of Greek and Roman art within a beautifully crafted, Roman-inspired villa. The collection spans 7,000 years and occupies two floors of gallery space, while the property offers maintained gardens, a gift shop, and an eatery.
9. Museum of Contemporary Art (MOCA)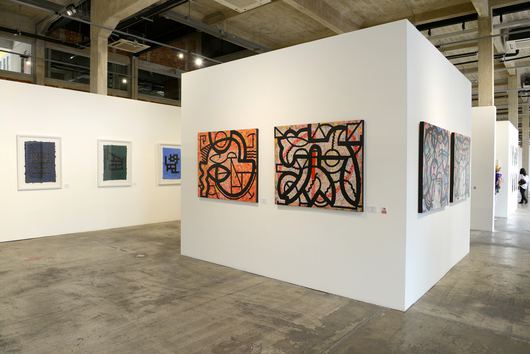 The Museum of Contemporary Art (MOCA) takes a modern look at the ever-changing definition of art and is the only artist-founded museum in Los Angeles. The museum has amassed nearly 7,000 objects and is constantly changing its exhibitions to feature historically significant and diverse works. Visit all three of the MOCA venues throughout L.A. for a comprehensive look at art that has been created since 1940 in all forms.
10. Los Angeles Museum of Art (LACMA)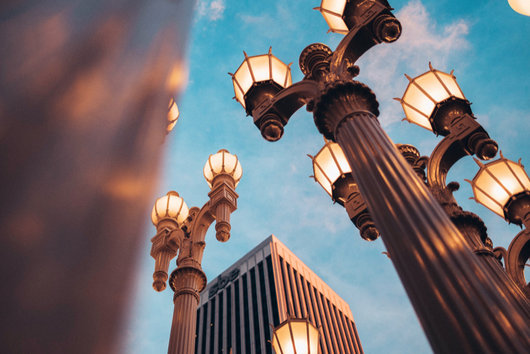 The Los Angeles Museum of Art (LACMA) sits in the heart of L.A. and is best known for the 202 street lamps comprising the Urban Light exhibit, which sits at the entrance to the building. LACMA is the largest art museum in the western United States, covering 6,000 years of artistic exploration and containing 140,000 objects. The gallery aims to express multiple viewpoints and to illuminate the various art histories, cultural heritage, and diverse population that make Los Angeles a coveted destination.