Packing for a vacation or work trip can be a bothersome task, especially if you're trying to fit enough clothes into a small, battered suitcase that lacks adequate space and useful compartments, often leading you to sit on top of your bag in order to close it (if you can even get that pesky zipper to work). Sound familiar? If so, before you leave for your next getaway, pick up a new bag that's functional, versatile, stylish, and—best of all—crafted in California. Whether you want a compact yet practical carry-on bag to avoid a trip to baggage claim when you deplane (not to mention luggage fees) or a big and sturdy full-sized suitcase for a weeklong vacay, there are numerous California-made bags that are enjoyable to use and pleasing to look at. Here are several companies that create durable and tasteful carry-ons, travel totes, duffel bags, and larger suitcases right here in the Golden State.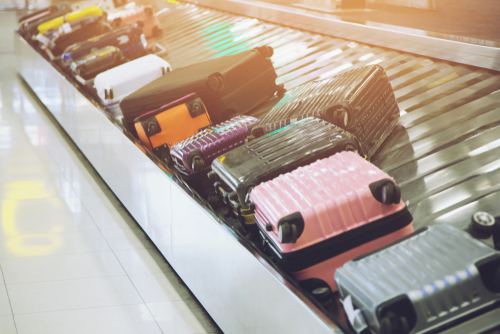 Rolo
Designed in the vibrant city of Berkeley, Rolo bags are specifically made for minimalist travelers, serving as carry-on or clothing organizers that can be used as in-suitcase or hanging storage. The signature Rolo Travel Bag sports military-grade mesh pockets that can hold enough clothing for two to four days, non-breakable zippers, and indestructible buckles—and it even compresses into a light, easy-to-carry bag that's about the size of a yoga mat. The latest version, Rolo II, boasts additional pockets, a carry-on handle, and new accessories such as a water-resistant cover and a toiletry kit. This newer iteration is so functional, in fact, that InStyle magazine recently said it "might be the greatest suitcase of all time".
Aer
What started as a crowdfunding project that combined a gym bag and a work bag into a simplified design, Aer offers streamlined bags that are functional for any occasion, whether you're commuting from the office to the gym or traveling from Oakland to Tokyo. All the sleek, minimalist bags are made with premium materials in Union City, right across the water from bustling San Francisco. The company's compact, award-winning Travel Pack recently underwent an upgrade: The chic Travel Pack 2 is optimized to meet domestic and international carry-on size limits and features compartments for travel documents, lockable zippers, a shoe compartment, a laptop pocket, and a lay-flat main section for easy packing.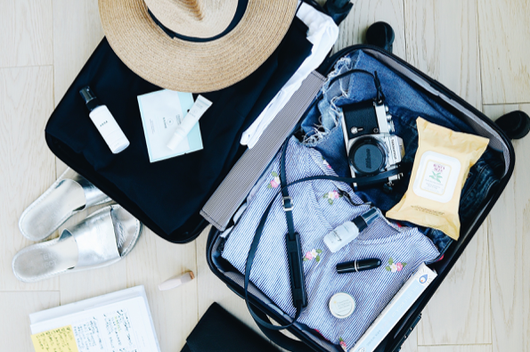 WaterField Designs
WaterField Designs has been designing and handcrafting luggage in its humble San Francisco workshop for more than 20 years. The boutique company creates a variety of travel gear—from roomy backpacks, to stylish totes, to cavernous carry-ons, to versatile duffel bags—in small batches, helping to reduce waste and maintain the high quality of every product. The durable Bolt duffel and Bolt backpack are both perfect for light packers, featuring substantial pockets for smaller items, padded laptop sleeves, and spacious compartments for clothes and shoes. Also ideal for travelers taking short trips, the Air Porter carry-on bag can serve as a hardy piece of luggage that maximizes leg room while you fly and enables you to travel hassle free.
Killspencer
Touting "man-approved" bags handmade in Los Angeles, Killspencer is a leather goods company crafting an array of sustainable, waterproof products for entrepreneurs, architects, photographers, sports enthusiasts, dog owners, and of course, travelers. There is a particularly impressive assortment of gear for jetsetters, including collections of fashionable backpacks, "weekender" bags, man purses, and duffels for any type of trip. All feature military-grade hardware—including waterproof zippers and cobra buckles—spacious interiors, multiple pockets and compartments, comfortable handles or straps, and sleek exteriors. So, no matter which bag you choose, it will meet both your functional and aesthetic needs. Killspencer even adds a touch of personalization to each item by including a tag signed by the people who made it.
ROAM Luggage
This San Diego–based company claims to be the first brand that allows travelers to fully customize their suitcases. Founded by two alums of the TUMI mega-brand, ROAM Luggage enables you to design your own personalized bag from scratch on its website, offering a million different possibilities. The premise is simple: Choose from four models—The Jaunt (a carry-on bag), The Jaunt XL (a wider carry-on bag), The Journey (a medium-sized bag), and The Globetrotter (a large suitcase)—then pick your colors and decide whether you want a monogram. Once you have made your choices, ROAM will make your bag to order and ship it to you in three business days or less. Handcrafted from light yet sturdy materials, the top-quality suitcases boast ultra-smooth ball-bearing wheels, durable zippers, comfy handles, and near-scratch-proof exteriors. Perhaps best of all, you'll no longer have to play the guessing game at baggage claim, as your luggage is uniquely yours.