By

California.com
May 04, 2021
As California mitigates health risks during the COVID-19 pandemic, some travel restrictions may remain in certain communities. Call the local and regional tourism offices to learn more about the restrictions in your intended destination. Thank you for reading, and stay safe.
This is Ground Control to Major Tom, pack your freeze-dried ice cream and put your helmet on—we're journeying to California's space museums. There's something about exploring celestial bodies in space, an intergalactic wish-come-true in the Golden State. You're in luck, Ground Control has cleared you for landing at the California space museums. One, two, three…takeoff!
Incredible Air and Space Museums throughout California

Aerospace Museum of California
Location: 3200 Freedom Park Drive, McClellan Park
Celebrate National Space Day at the Aerospace Museum of California. Formerly known as McClellan Aviation Museum, this place is Sacramento's best-kept secret. With over forty artifacts and an outstanding aerospace section, the museum never ceases to display the wonders of flight.
Admire the many restored aircraft and NASA-supported exhibits. The flight simulator and state-of-the-art Aerospace Learning Center will turn your eyes towards the sky. Discover a newfound love for aviation thanks to the hands-on exhibits—not too bad for a day trip to Sacramento.
Blackbird Airpark
Location: 2503 East Avenue P, Palmdale
Blackbird Airpark is dedicated to preserving, displaying, and educating the public to over 75 years of flight research. Home to nearly 80 historic aircraft, including the legendary Lockheed SR-71A and the once classified D-21 drone, this L.A. museum is too good to miss.
Artifacts in this air and space museum include missiles, hardware, technical drawings, aircraft propulsion systems, and more. But, that's not all. Discover exhibits on ancient lake beds, early homesteading, and breaking the sound barrier and flight test from World War II to the present.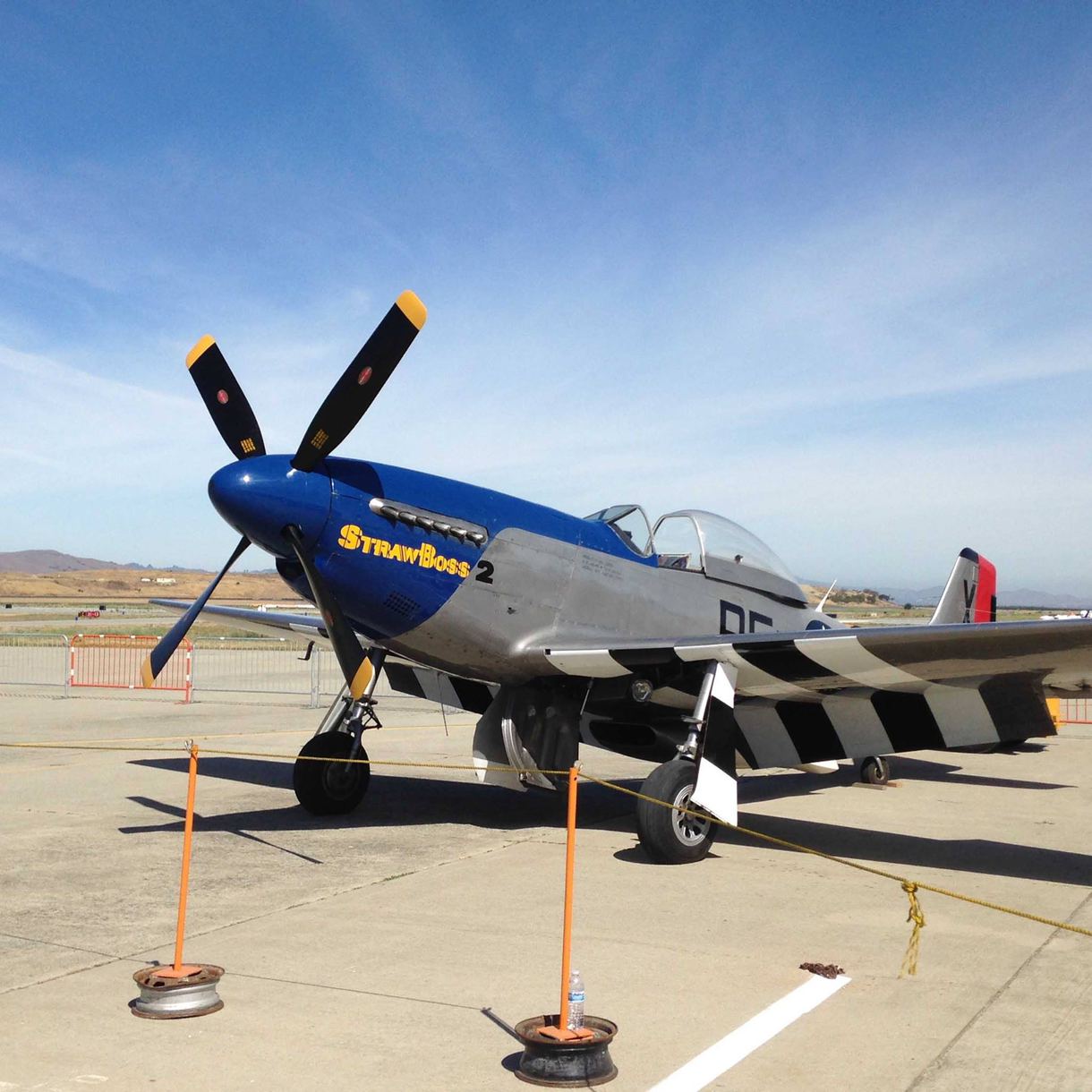 Wings of History Air Museum
Location: 12777 Murphy Avenue, San Martin
If you're an aviation enthusiast, head down to the Wings of History Air Museum. Teaching the public about air and space for 25 years, this non-profit has historic aircraft, engines, and a large collection of models on display.
Located 15 minutes from Cal Expo, this museum is the STEM playground of your dreams. Unleash your inner geek at building block competitions and scavenger hunts while learning about the era of aviation from a fully restored speed-wing biplane.
Golden State Space Museums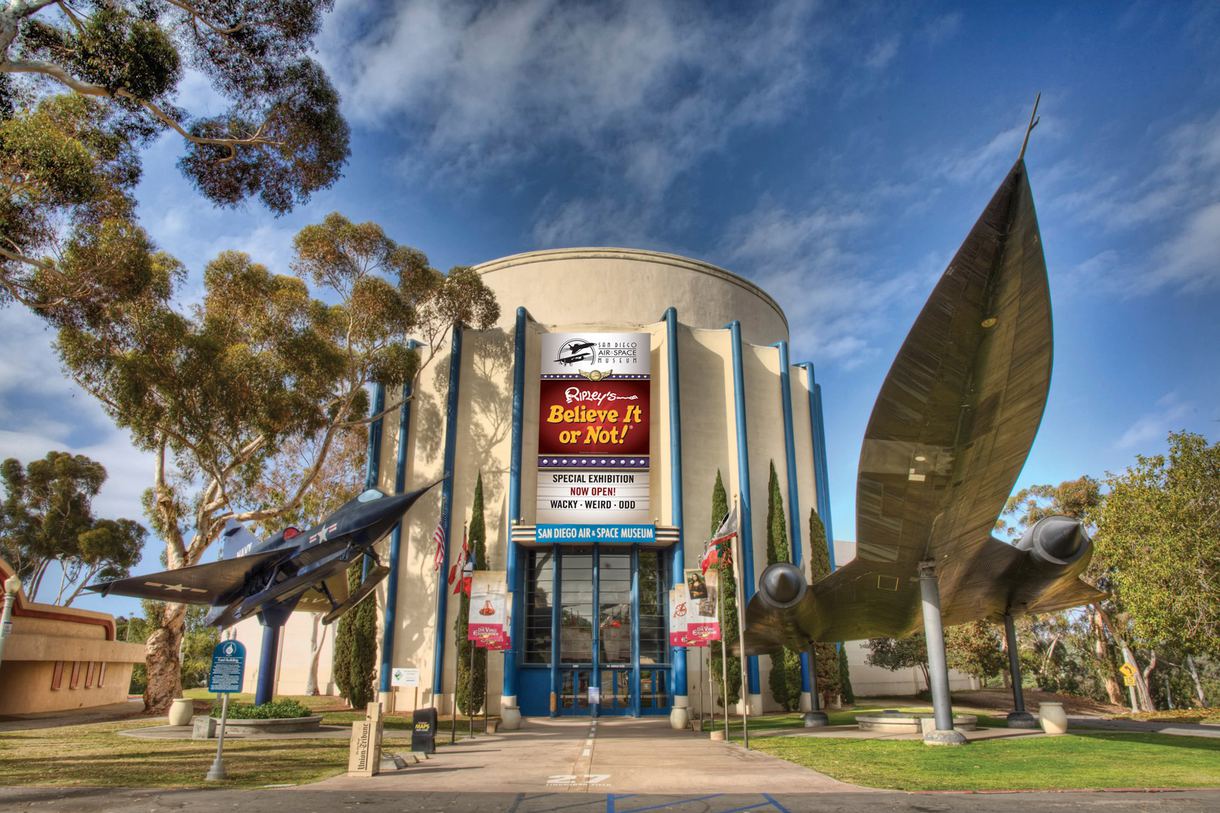 San Diego Air and Space Museum
Location: 2001 Pan American Plaza, Balboa Park, San Diego
The history of aviation is one remarkable story, and it all unfolds at the San Diego Air and Space Museum. Housing a collection of historic aircraft and spacecraft from all over the world, this inspiring San Diego museum has all your aircraft preferences on display.
Begin your journey beneath a model of the Montgolfier brothers' hot air balloon—the first man-made vehicle to break the bonds of gravity. Marvel at the entertaining yet dangerous antics of the 1920s barnstormers in the Golden Age of Flight Gallery.
Chico Air Museum
Location: 165 Ryan Avenue, Chico
Classic uniforms, flight logs from historic expeditions, NASA, and space artifacts—all these are found under one roof at Chico Air Museum. With a primary aim to educate and inspire, this air and space museum should make it onto your itinerary.
Located inside a WWII-era hangar, the museum was once part of the Chico Army Airfield. Explore a number of interesting artifacts, examine flight photography, and absorb all the information at the aviation research library. Don't forget to take pictures of the propeller-driven aircraft outside the museum.

Museum of Flying
Location: 3100 Airport Avenue, Santa Monica
Established in 1974, the Museum of Flying dreams big and soars high. Nicknamed the "Spirit of Santa Monica," the aerospace museum is an ode to SoCal's history of aviation. The Museum of Flying honors aviation and aerospace leaders, well-known test pilots, as well as the original Mercury, Gemini, and Apollo astronauts.
Feast your eyes on the Douglas A-4 Skyhawk jet, a replica of the Wright Flyer, and the BD-5J Microjet from Octopussy—the 13th James Bond film. For all Amelia Earhart fans out there, the museum's replica of the Lockheed Vega is almost identical to the one she used during her transatlantic flight.
Aerospace Museums in California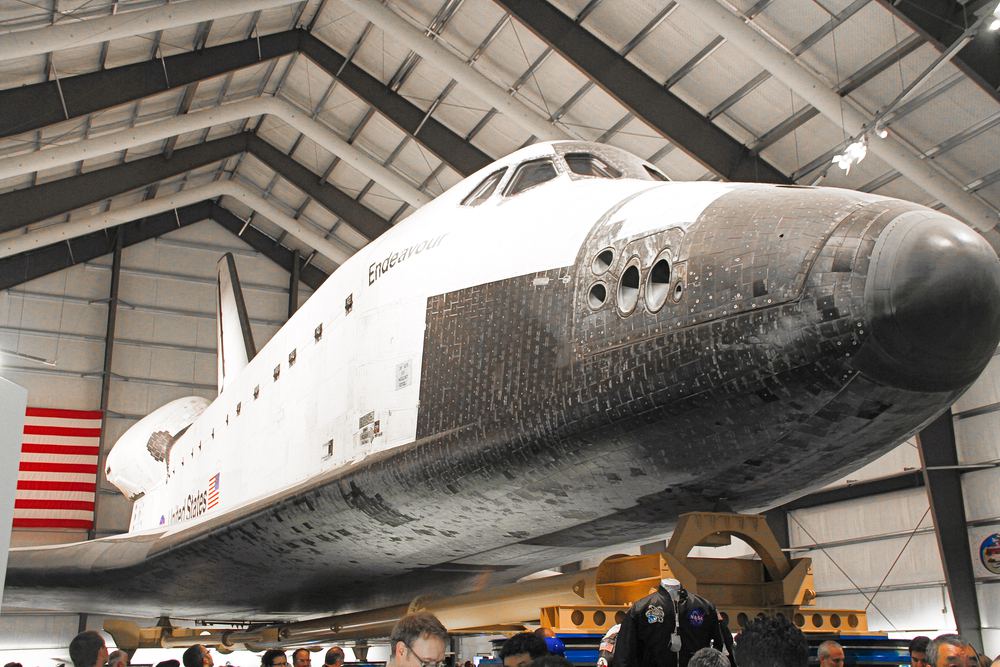 California Science Center
Location: 700 Exposition Park Drive, Los Angeles
Nestled in the heart of Los Angeles, this air and space museum is a Golden State must-see. As soon as you step into the California Science Center, you'll see kids sprinting to dozens of interactive exhibits. After cruising the four major exhibit halls, we can totally see why.
The World of Life exhibit area uncovers the secrets of the living world, from single-celled bacteria to the 100-trillion-celled human being. In the Creative World exhibit, visitors examine the many ways people use technology in their everyday life. The Ecosystems exhibit hall features more than 200 species of live plants and animals. And, last but not least, the Air and Space exhibit shows how astronauts Pete Conrad and Dick Gordon made it to outer space in the Gemini 11 capsule.

Castle Air Museum
Location: 5050 Santa Fe Drive, Atwater
Home to over 70 restored vintage aircraft, Castle Air Museum proves that there's more to life than being a passenger. Visitors get the opportunity to peek into the past and admire the art of aviation.
Marvel at the United States' first operational jet fighter, the amazing General Dynamics F-16 Fighting Falcon, an entire lineage of Bomber Aircraft from WWII. Walk among aircraft that has been formerly neglected, used for weapon testing, and almost burnt. Whatever you do, don't miss out on seeing the RASCAL—the United States Air Force's first nuclear-armed standoff missile.
Hiller Aviation Museum
Location: 601 Skyway Road, San Carlos
Experience the magic of flight at the Hiller Aviation Museum, where innovation reigns and adventure begins. The stunning California space museum discloses the history of aviation and provides a glimpse into the future of air transportation. Not only will you see vintage aircraft exhibits, but you'll also get to view futuristic prototypes on display.
Meander the museum halls that are filled with antique engines, prototypes, photographs, and models. While the engines represent the heart of the flight, it is the pilots that are celebrated most at this museum. Learn about the fascinating figures that made Northern California aviation what it is today at one of the most unique Bay Area destinations.