By

Rico Rivera
Guest Writer
March 18, 2021
Rico Rivera is the owner of Silicon East Real Estate and is a member of the California.com Recommended Business Program, which highlights only the best businesses in the Golden State. To be featured, each business must be highly regarded, have a unique California story, and make a positive impact in their community.
With sunny skies, sparkling rivers, and endless activities, a day in Sacramento always feels like an adventure. Whether you've lived in the area for years like I have or are planning a Sacramento day trip from the Bay Area, there's always something to do and new things to explore nearby.
If you're struggling to solidify your itinerary—or wanting to get to know your city a little better—follow in my footsteps for an ideal day trip to Sacramento.

My Perfect Day in Sacramento
I've lived in Sacramento for most of my life, but I still can't get enough of this incredible place. Pairing city amenities with the perks of slower living, larger lot sizes, and easy access to the state's natural wonders, the Greater Sacramento area checks off a lot of boxes. Here, I'm able to enjoy some of California's best restaurants, museums, and outdoor activities, in addition to helping my clients relocate from the San Francisco Bay Area, so nearly every day is a great one. But if you're looking for a memorable day trip to Sacramento, here's what you should add to your to-do list.
Morning
If you're travelling with coffee enthusiasts, you'll definitely want to stop by Temple Coffee Roasters for a sustainable cappuccino before starting your day. While I'm not much of a coffee person, this locale is always a hit with my clients and it's hard to beat this made-in-Sacramento espresso. Once caffeinated, it's time for the morning's main event: breakfast.
Dining out in Sacramento is an experience like no other. As the "Farm-to-Fork Capital" of America, you know you're eating the freshest ingredients in many of the Greater Sacramento's restaurants. Bacon & Butter is no exception—though its food is exceptional. Using seasonal produce from the local farmers market, Bacon & Butter crafts each plate from scratch and is made to order. From avocado toast and stacked burgers to grilled cheese eggs Benedict and biscuits and gravy, this eatery excels at California cuisine.

To make the most of your day in Sacramento, stop by Freeport Bakery and grab a treat to go. From cakes and pastries to cookies and pies, all your dessert dreams can come true at this local favorite. Only open through the early afternoon, you won't want to put off this trip.
If you still have a sweet tooth and get the opportunity, don't miss the chance to visit Tower Cafe. Known for its famous custard-soaked French toast, every bite feels like heaven. So, whether you share a plate as an after-breakfast treat or keep it all for yourself, you won't regret it.
After indulging in some of the city's best foods, it's time to walk it off. There are so many things to do in Sacramento, it's nearly impossible to fit everything into a single day. So, if you're feeling artsy, head over to the Crocker Art Museum for an easy stroll through the exhibits. Featuring contemporary California artists and historical works, you could easily spend hours gazing at this massive collection. Alternatively, if you're looking for some fresh air, make your way to Old Sacramento. Here you'll find historic façades, quaint shops, and views of the American River. This destination is a classic Sacramento attraction the whole family will love.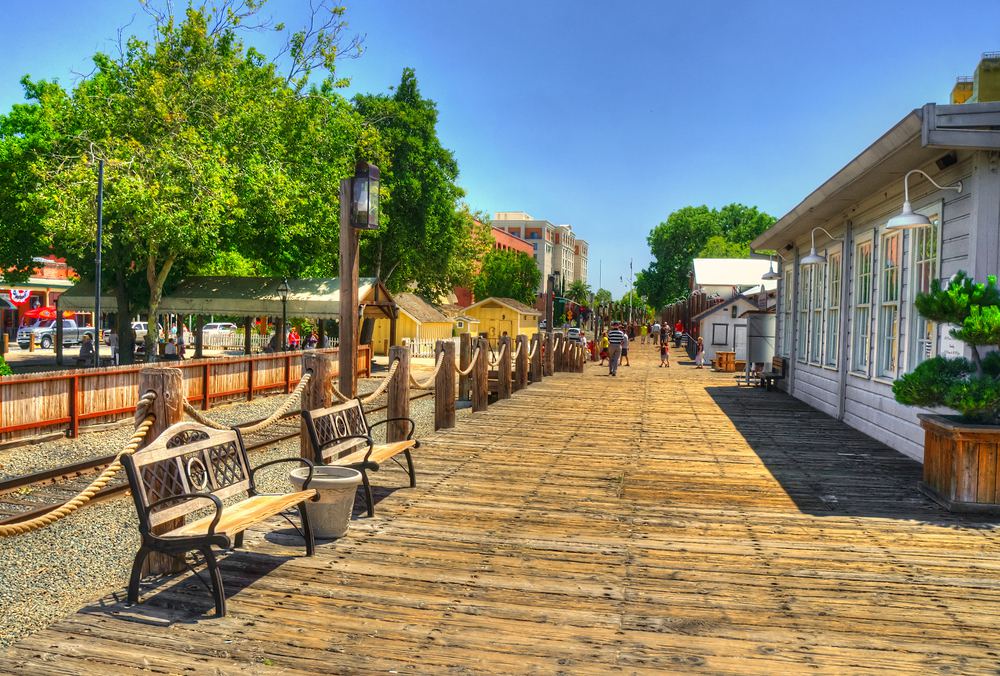 Afternoon
Sacramento is home to dozens of enviable outdoor destinations, so there's nothing better than exploring the region's various landscapes. Whether you'd rather go boating, hiking, rafting, or biking, there are plenty of opportunities here, making every day feel like a choose-your-own-adventure book.
To spend the day lounging on the deck of a boat, opt for the Sacramento River. Book a private two-hour boat cruise along the river to admire the local wildlife and scenery. Thrill seekers ought to consider a river rafting excursion on the American River instead. Take a half day trip down the tumultuous waters to experience the Sacramento region in an entirely different way. Full of laughter and scenic foliage, adventurous travellers will absolutely love this.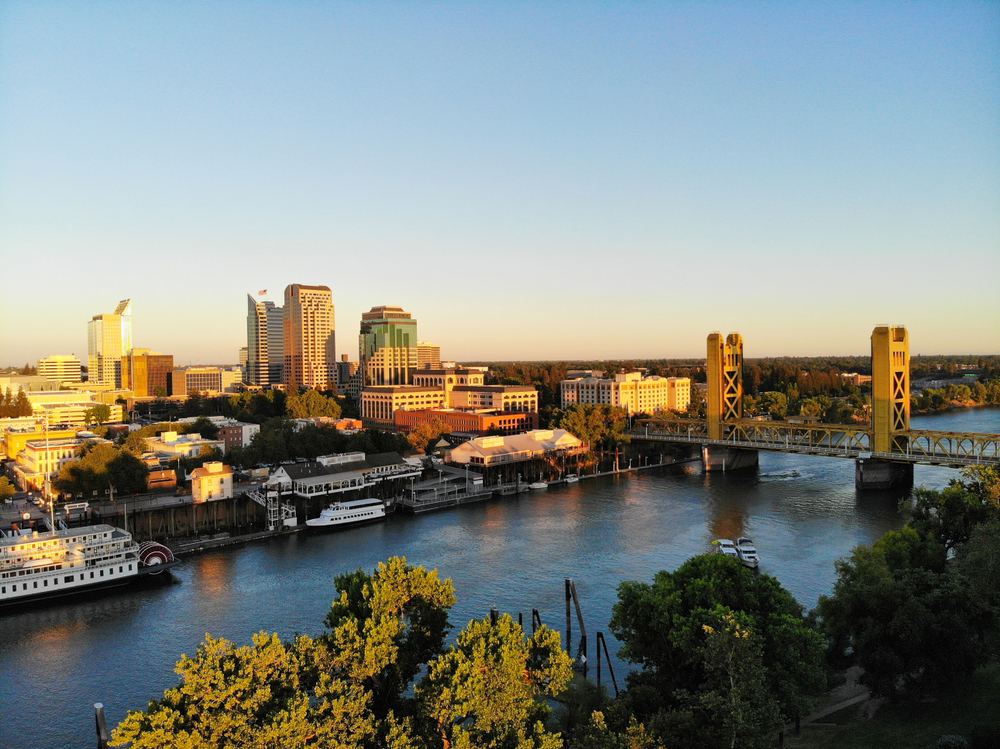 With a packed morning under your belt, it's time to quench your hunger at Cafeteria 15L. Specializing in comfort food, this eatery offers patio dining that allows diners to appreciate the warm sunshine. Featuring all your favorite decadent dishes such as macaroni and cheese, chicken and waffles, mashed potatoes, and fried Brussels sprouts, choosing what to order first is the hardest part.
After devouring every bite of your late lunch, it's time to enjoy the locals' favorite pastimes. Whenever possible, plan to catch a Sacramento River Cats baseball game. As the local Minor League Baseball team, this is a great opportunity to meet Sacramento residents and get a feel for the region's culture. If you're more interested in fun things to do in Sacramento's outdoor spaces, opt for the hiking trails in El Dorado Hills to see the beauty the Greater Sacramento area has to offer. Dotted with upscale homes and luxurious amenities, this Sacramento suburb is a sight to behold.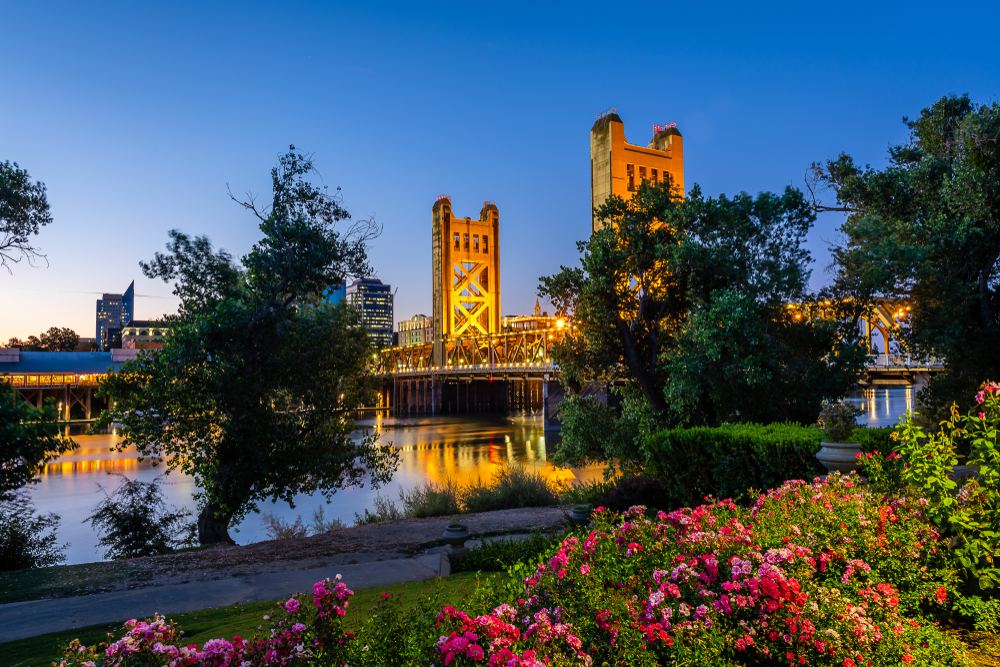 Evening
Sacramento is full of things to do once the sun sets, too. As a smaller metropolitan area than Los Angeles or San Francisco, Sacramento offers a selection of impressive nightlife opportunities without feeling too much like a big city. Take advantage of the region's live music scene by heading to The Barn in West Sacramento. Nestled along the Sacramento River, the outdoor patio and live entertainment perfectly compliment this joint's small plates of American fare. Unwind and reflect on your day, but don't fill up on snacks.
End the day with a trip to Zócalo, a deliciously authentic Mexican restaurant. Start with the guacamole or ceviche before deciding on your main entrée. With so many options including chicken enchiladas, shrimp tacos, and carnitas, this might be the toughest decision you make all day.
After spending a day in Sacramento, it's easy to see why so many people are flocking to the area. If you still have a long to-do list, it may be time to consider packing up and making the Greater Sacramento area your permanent oasis.