By

California.com
August 16, 2019
Can it get any better than National Thrift Shop Day taking place on a Saturday? That's right: This year, the sought-after day celebrating thrift stores falls on a weekend—Saturday, August 17—making all of your second-hand-shopping dreams come true. If you love the thrill of a bargain hunt as much as I do, then you know how big of a deal this is. Not only can you expect thrift stores like Goodwill to offer even better discounts, but you can also enjoy the opportunity to show off your newest finds. Whether you are looking for a retro fanny pack, a coverup that complements your new swimwear, or a pair of shoes to complete your weekend outfit, head into your nearest thrift store and let the treasure hunting begin.
There are dozens of reasons to love that unique thrift store, vintage shop, or consignment store around the corner. Second-hand shopping provides the following perks:
keeps clothing out of landfills

saves you money

reduces the environmental impact of the fashion industry

saves hundreds of gallons of water

supports charities that assist individuals in need
But aside from helping out your wallet and the environment, thrift shopping is just straight-up fun. There is a thrill in the hunt that makes shopping for vintage and second-hand finds so much more exhilarating than going to traditional clothing stores and boutiques. But if you haven't quite found your rhythm when it comes to wandering around the thrift stores in your area, we've assembled a couple of our best tips for making the most of National Thrift Shop Day.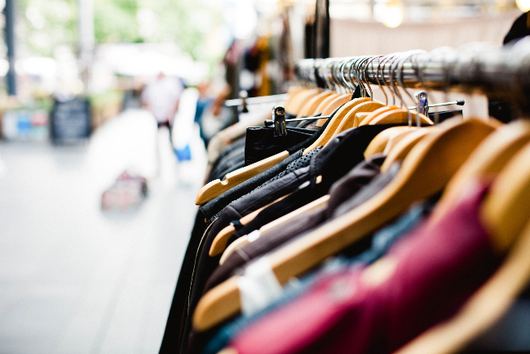 Know what you're looking for
Going shopping with an idea of what you actually need will greatly help when you find yourself amongst the endless racks of clothing and rows of tchotchkes. Consciously thinking about how often you would wear a certain item and how much joy it could bring to your life will save you from leaving with more than you need—and will also keep you from walking away from the item of your dreams. Consider what events you have coming up, what items you have long been searching for, and what your household needs so it is easier to determine a good deal.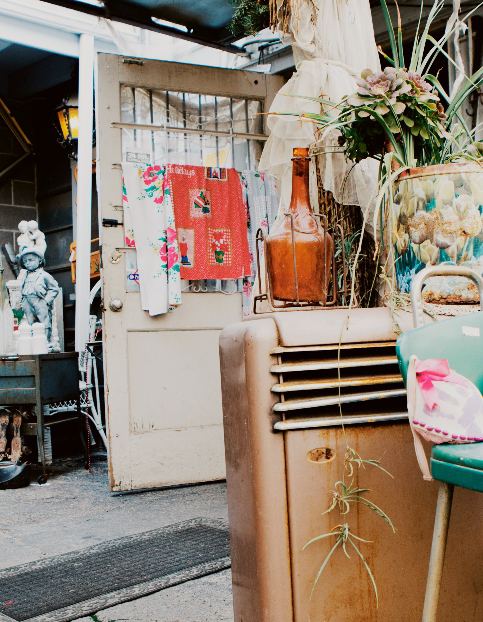 Look for quality but be willing to make minor repairs
It is not uncommon for items to need a little sprucing up—even when they come from the best thrift stores—but being able to see their potential and the costs associated with getting them in mint condition will greatly improve your thrift-shop experience. If there is a rough hem on a few blouses, ugly paint on some decor items, or a piece of furniture that needs a little love, try to focus on the bigger picture and see the potential. If a garment needs to be fully tailored to fit you, it might not be a bargain buy; but if the piece is missing a button or the straps need to be shortened a bit, it's probably still a good investment. You might be surprised to see how far a little spray paint, some clothing dye, or a couple of throw pillows can go in revitalizing thrift-store scores.
Whether you plan on shopping online or going into your local thrift stores, let's make National Thrift Shop Day count. Happy hunting!