By

California.com
August 05, 2019
Packing for college and figuring out what exactly will fit in your tiny space can be difficult. As a classic overpacker, I definitely spent too much time deciding what to bring from home, what to purchase before I left, and what to buy once I got there—so I ended up with more stuff than I knew what to do with. To avoid making the same mistake I did, you need to figure out the essentials and focus on the design elements that will have the biggest impact on your shared space, without imposing on your roommate's area.
It is likely the school will provide all of the bare-bones basics such as a mattress, desk, book shelves or drawers, a waste basket, and some sort of closet, so avoid purchasing these items until you know for sure that they are not included.
From there, pack the everyday necessities like clothing, medicine, chargers, and anything else you literally cannot live without. Then, the fun part begins: designing your room from scratch. To help you along, we have compiled the dorm checklist that got us through college.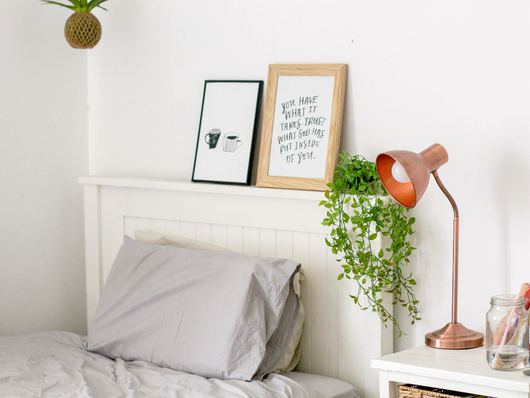 Dorm Decor
The important thing to keep in mind is how much (or how little) space you actually have. Strategically choosing cohesive, cozy dorm decor will ensure you end up with a relaxing place to call home. Starting with the items that go with everything will get the ball rolling and potentially inspire your color palette or theme; these items include houseplants and string lights, which instantly make a space feel homey. From here, select a basic path: Decide between going natural or industrial, bright or neutral, or modern or classic. Then, pick out a desk lamp, picture frames, a rug, and a lap desk that blend in with your preferred concept.
Desk lamp

Pictures

String lights

Lap desk

Plants

Rugs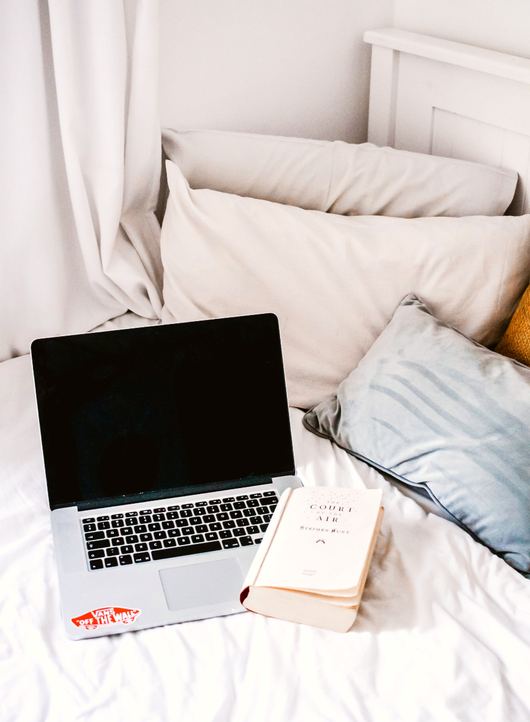 Dorm Bedding
With the dorm room ideas flowing, it is time to concentrate on the bigger decisions. Since the bed is probably the largest piece of furniture, bedding is the focal point of the room, presenting the opportunity to truly show off your style. But remember the bed is likely where your homework will get done, where you will watch Netflix, where friends will sit when they come over, and of course, where you will sleep—so decorate it with these functions in mind. Extra throw pillows, for instance, add some cushion and also keep friends from rubbing their hands on the pillow you actually sleep on.
Similarly, a comforter keeps you warm at night while simultaneously creating a barrier between daily life and bedtime. Some home decor boutiques even offer monthly installments that allow you to switch out bedding every 6, 12, or 24 months—just in case your style changes once you get settled. Keep in mind that you will want two sets of sheets and at least as many pillow cases for when one set needs to get washed, and with such a large investment, it's important to check the size and length of the dorm mattresses prior to purchasing any bedding.
Pillows

Sheets (x2)

Comforter

Throw pillows

Mattress cover

Bed risers (for extra storage)

Long storage bins (for under the bed)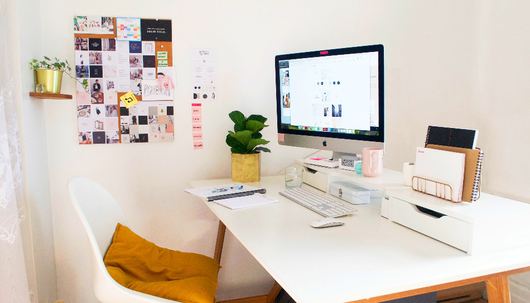 Dorm Room Essentials
After figuring out your college dorm decor, you'll still need to get a few necessities that don't contribute to the overall aesthetic (such as clothing hangers and power strips). If you are feeling extra ambitious, pick up a durable water bottle and coffee mug from an outdoor company, and get them in colors that match your decor—after all, they'll be on display a good portion of the time.
Laundry bag

Power strips

Water bottle

Coffee mug

Hangers

Clock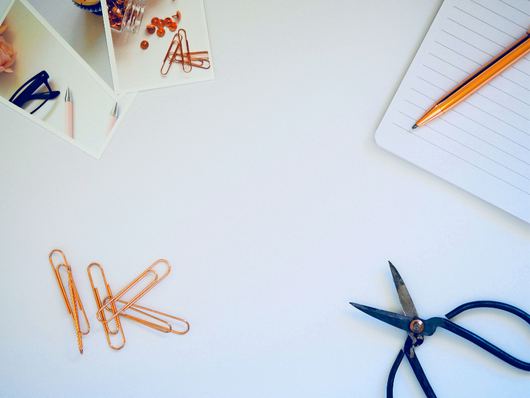 School Necessities
The basic school supplies don't change that much from high school to college, but you get the convenience of planning your own schedule, so you likely won't need to bring everything with you every single day. Stock up on the basics before school starts, but leave some room in your budget for textbooks and class-specific supplies.
Backpack or bag

Pens

Highlighters

Calculator (check with your class first so you get the right one)

Stapler

Notebooks

Binders

Sticky notes

Laptop

Paper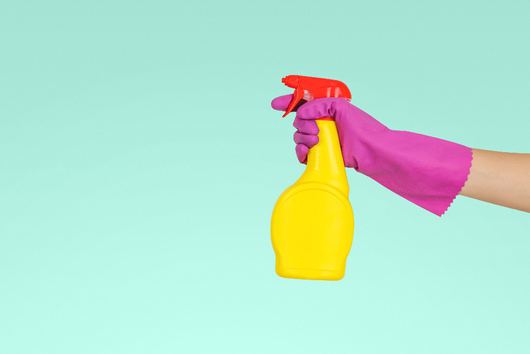 Cleaning Supplies
One of the harshest realities of moving away from home is having to clean everything yourself—and realizing you don't have the supplies. While disinfecting wipes are pretty wasteful, having them on hand for quick clean-ups is super handy, making them a dorm-room essential. Vinegar is another powerhouse, capable of cleaning most surfaces without using harsh chemicals, so make sure to pick up a bottle and some paper towels.
Disinfecting wipes

Paper towels

Laundry detergent

Dryer sheets

Lint brush

Cleaning vinegar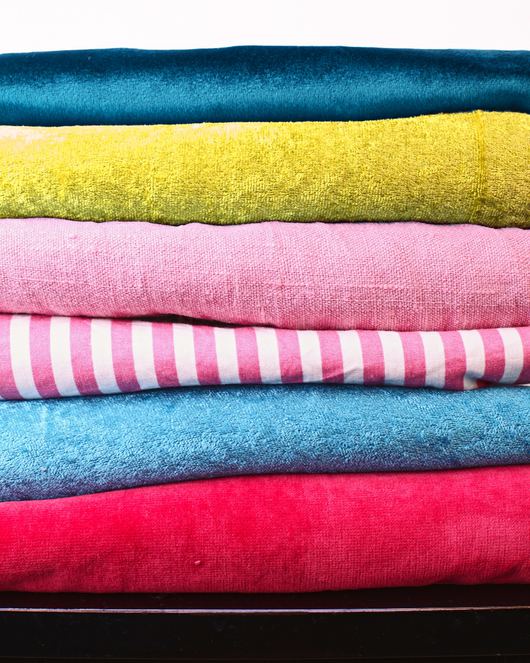 Bathroom Products
While bathroom products may seem like intuitive items to pack, showering in shared facilities brings about a whole other set of college essentials. It definitely takes some time to get used to carrying all of your toiletries in a caddy, wearing flip-flops in the shower, and choosing an outfit that is easy to wear in the hallways as you walk to and from the showers.
Plastic shower caddy

Flip-flops

Robe

Liquid shower products

Towels (x2 for each: body, hair, face)
To ensure you don't forget anything, print out this checklist and mark off items as you go. Good luck!