Yes, I did it. I committed potentially the biggest fashion faux pas (that is also strangely encouraged by some of the coolest girls you wish you knew): I wore a fanny pack in Disneyland. Honestly, it was a fabulous experience that I wish—for all of us—didn't come with massive amounts of shame and self-doubt, but either way, it was worth it.
I wore a black fanny pack with a big ol' Patagonia label on it, and it was one of the most freeing experiences allowed in a public setting. But before I get ahead of myself, there is a reason for said fanny pack that does not simply involve a secret love of waist bags. Though I thoroughly enjoy the ability to sit at a computer all day, writing to my heart's content, my back and neck are not so keen on the idea.
While I probably sound ancient at this point—I swear I am solidly in my mid-twenties—after many a visit to the chiropractor (aka my new best friend), I was still concerned about carrying around a heavy purse all day, which would inevitably get stuffed with everything from half-eaten Mickey pretzels, to backup water bottles, to extra sunscreen (just in case), to souvenirs, and a host of other items that would also land in the bag. So instead of putting myself through this weird form of female torture, I caved and bought a fanny pack.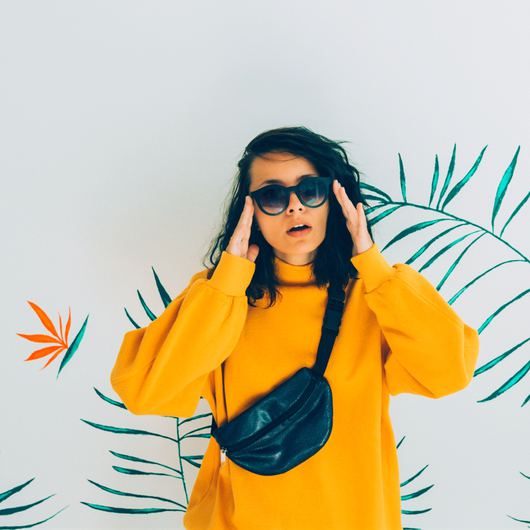 Through my extensive research on the subject (i.e., spending a couple of hours Googling on the couch), I found that most searches for "fanny packs for women" brought me strange results that were too big or sent me to an oddly large variety of pink fanny packs. While there is nothing wrong with wearing a pink fanny pack, and many people absolutely pull it off and look fabulous, the idea of wearing one myself sounded more tortuous than carrying a heavy purse.
Enter Patagonia. I seriously cannot sing enough praise about this adventure company with an intense focus on ethical business practices; but the fact that it makes a reasonably sized black fanny pack that doesn't protrude too far (but is also larger than the non-existent compartments of women's pockets) is enough to make a girl jump up and down in the middle of a crowded REI store. Which is exactly what I did.
So thank you, Patagonia, for making such an elusive treasure. And thank you, REI, for having the forethought to carry it in my time of need—though I could have done without the judgemental tone of the employee who informed me that no fanny pack was waterproof, when I had, in fact, inquired about its water resistance. Regardless, this fashion staple allowed me to get on and off of rides with ease and with far fewer back issues than I was anticipating.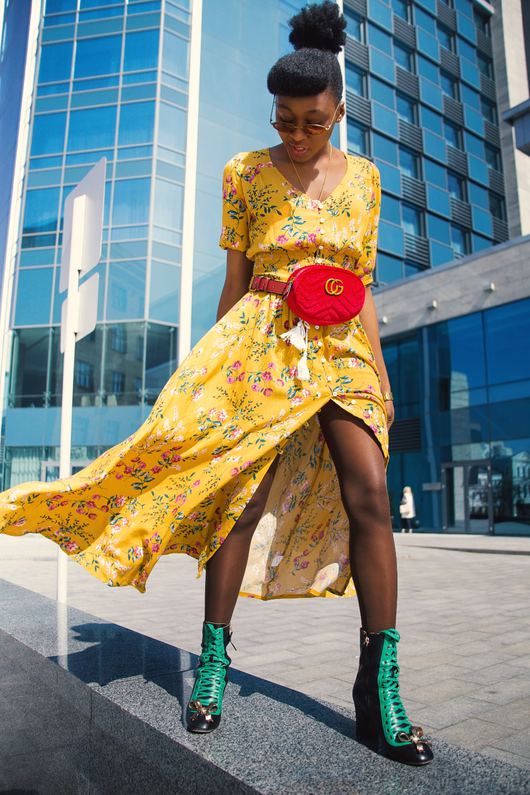 If you have never tried to rock a fanny pack, your time has come. As it turns out, they are cool AND functional. If you don't believe my expertise, take a look back at the tailored stylings of Rihanna, Karlie Kloss, Kendall Jenner, and the queen herself: Beyoncé—who have all, at one point or another, rocked the fanny pack. So go on, don't be afraid: Buy a fanny pack, because it is officially back in style.