By

Mackenzie Hutson
May 21, 2019
With hundreds of art galleries across California, it is clear that art is an important part of the state's culture. From The Getty and the Los Angeles Contemporary Museum of Art in the south, to the San Francisco Museum of Modern Art and the de Young Museum in the north, thousands of visitors get inspired by the world's artistic creations every year at these California staples. With so many pieces of art in the state, it is incredibly important to focus on the preservation, conservation, and restoration of the masterpieces within our borders.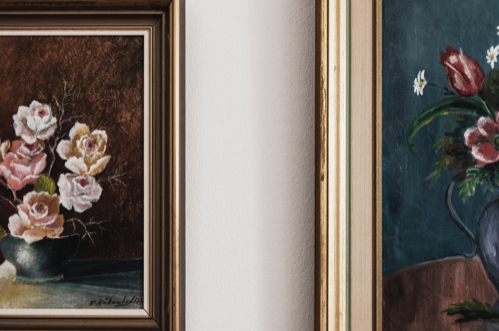 In recent years, the Getty Foundation has emphasized the importance of passing down information and preserving the profession of art conservation. A once popular technique of lining a canvas with another blank canvas to stabilize the artwork has led to an interesting conundrum as the lining canvases age: These aging canvases need to be repaired or replaced to avoid damaging the paintings; however, extreme caution must be taken to not apply too much heat or pressure, as that may alter the original painting. To add another layer of complexity to the art restoration profession, modern artists continue to use new techniques and materials that may make it harder to preserve their creations in the long run. Combinations of house paint with sand, oil paints, water color, and acrylic paints have unknown implications for the long-term conservation and restoration of artworks.
Luckily, it is easy to find quality art restoration services throughout California to maintain the quality of your artworks—from the Northern California Art Conservators in Sacramento, to the Fine Art Conservation Sonoma, to the Heritage Art Restoration Studio in San Diego, to Restoration By Heart in Los Angeles. Whether you are the proud owner of an original work of art, are seeking to enter the art restoration world, are interested in becoming an artist, or are hoping to open an art gallery, looking into the process of art restoration and knowing when to take a piece of art to a professional can greatly extend the life of an artwork.
If you are hoping to enhance your collection, the San Francisco–based Lost Art Salon is the perfect place to start. The gallery specializes in the curation of fine art collections that reflect the major movements and styles of 20th-century modernism, and showcases the creations of historically significant artists that have been lost throughout the years. Lost Art Salon works directly with the family members and coworkers of the artists in order to retrieve the collections from storage units and attics, and then begins the process of deep biographical research, conservation, restoration, framing, archiving, and curation—which ultimately allows the artworks to end up in loving homes. Visit the showroom in San Francisco's Mission District, or find your next piece of art through the gallery's online site to support the unknown artists who have helped to shape the future of artistic movements.