Warning: The images included in this article may be disturbing to some visitors. Viewer discretion is advised.
Though many of us may avoid scary experiences throughout the year, Halloween is a bit different. This is a fun and spooky time when we start to welcome ghosts, goblins, and ghouls into our lives and embrace a good, old-fashioned fright—and there's no better way to get a thrill than by visiting a haunted house. Luckily, the Golden State is home to numerous haunted attractions where you can get into the Halloween spirit and see how your friends and family react to the haunts. From mysterious homes and haunted hotels to mind-bending labyrinths and maniacal mazes, these are the seven best haunted houses in California you must see for yourself this fall.
1. Ultimate Terror Scream Park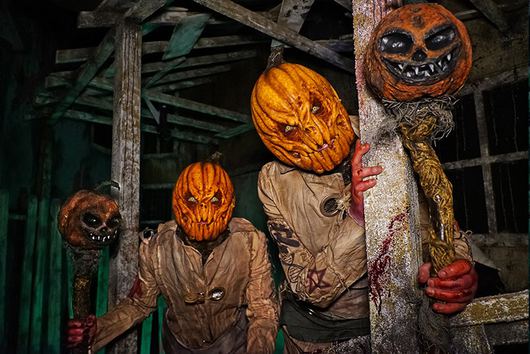 Location: 4909 Auburn Boulevard, Sacramento
Dates: Through November 2
Tickets: $27.99–$51.99
Sacramento's Ultimate Terror Scream Park is one of the most famous haunted houses in Northern California—and for good reason. The scream-inducing attraction features three mesmerizing mazes, each of which is inhabited by sinister characters who will strike fear in the hearts of even the most jaded visitors. There are three new attractions this year, too: The Bride, where you'll encounter the living dead; the Screech Ward, where the halls are teeming with tormented ghosts; and the Morbid Manor, where soldier demons lie in wait.
2. Fear Overload Scream Park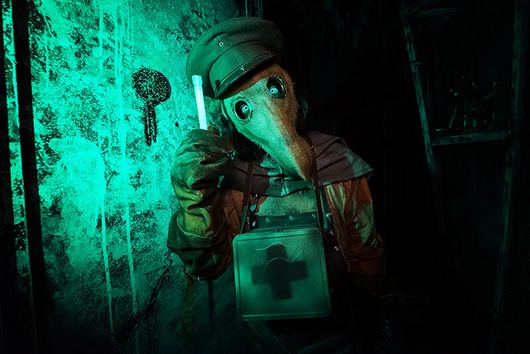 Location: 15555 East 14th Street, San Leandro
Dates: Through November 2
Tickets: $25.99–$50.99
San Francisco Bay Area residents seeking thrills definitely don't want to miss out on Fear Overload Scream Park in San Leandro. There are actually two haunted houses here, and both are rife with terrifying demons and spirits. The signature attractions include Plastic Surgeon, where a grisly, deformed serial killer pursues you through the labyrinth of passageways, and Static Noise—which has been voted the scariest haunted house in the state—where you traverse the depths of the underworld by flashlight only. This year also sees the addition of two new haunts that will bring your darkest fears and the tooth fairy of your nightmares to life: Night Terrors and The Tooth Collector. Do you dare to enter?
3. Winchester Mystery House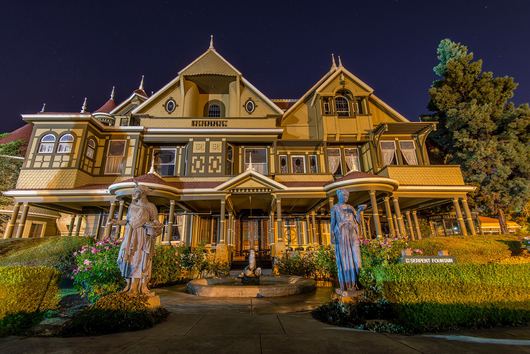 Location: 525 South Winchester Boulevard, San Jose
Dates: Select dates through November 2
Tickets: $49–$54
The famed Winchester Mystery House in San Jose has long attracted visitors with its peculiar architectural features, such as a door that leads to nowhere and a staircase that dead ends into the ceiling. It's said that widow Sarah Winchester designed the home this way to confuse the ghosts: men killed by her late husband's creation, the Winchester rifle. But now there's another reason to visit this bizarre abode. Just in time for the spooky season, the Winchester Mystery House is offering a new, fully immersive Halloween experience. During Unhinged, step into a psychological and paranormal thriller as you explore the dark hallways of the cursed estate, where you'll trespass into forbidden rooms of the house—never before seen by the public—confront malicious ghouls, and encounter terrifying scenes that reveal the home's twisted tales and secrets.
4. Nightmare on Main Street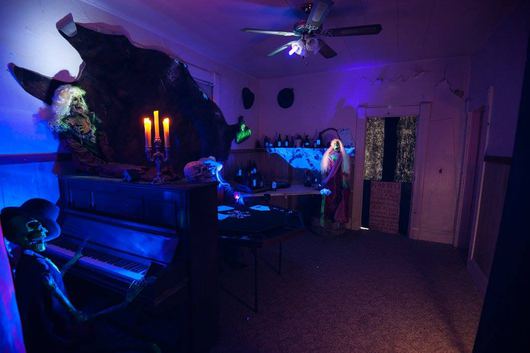 Location: 99 South Main Street, Templeton
Dates: Select dates through November 2
Tickets: $10–$17
As the name implies, Nightmare on Main Street is not for the faint of heart. Walk inside the abandoned, 120-year-old Victorian house and watch out for Halloween villain Michael Myers, frightening clowns, and a horde of demons waiting inside the Vortex of Doom. Situated in the Central Coast town of Templeton, this house of horrors will not disappoint.
5. Reign of Terror Haunted House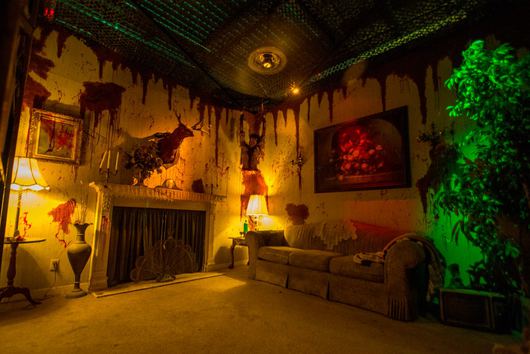 Location: 197 North Moorpark Road, Thousand Oaks
Dates: Select dates through November 2
Tickets: $17–$40
Get ready for 115 bone-chilling rooms and nine interconnected attractions spread across 25,000-plus square feet at this award-winning haunted house in Thousand Oaks. Long known as one of the best spooky destinations in Southern California, Reign of Terror Haunted House features numerous spaces swarming with wicked spirits. Escape the wrath of angry miners in Miner's Revenge, witness the scenes of carnage in Casa Blood, beware of the sinister characters residing in The Haunted House, and evade the evil prisoners trapped in the brand-new Containment.
6. Los Angeles Haunted Hayride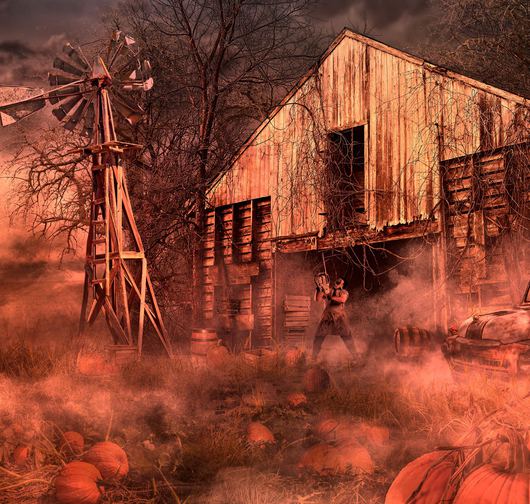 Location: 4730 Crystal Springs Drive, Los Angeles
Dates: Select dates through November 2
Tickets: $29.99–$109.99
One of the most talked-about haunted attractions in the L.A. area, the Los Angeles Haunted Hayride isn't like any hayride you'd find at a pumpkin patch. Sure, you'll sit atop a hay wagon pulled by a tractor, but instead of weaving through quaint farm fields and passing by cute farm animals, you'll go for a ride through the Old Zoo in Griffith Park and be confronted by vicious clowns, demons, and a scary cast of characters. Then, you'll hop off to weave through an ominous corn maze on foot. Continue the hair-raising fun by visiting other on-site attractions such as the creepy neighborhoods of Trick or Treat, the dreadful chaos of the new Roadkill Ranch, and the haunted funeral parlor of Midnight Mortuary.
7. The Haunted Hotel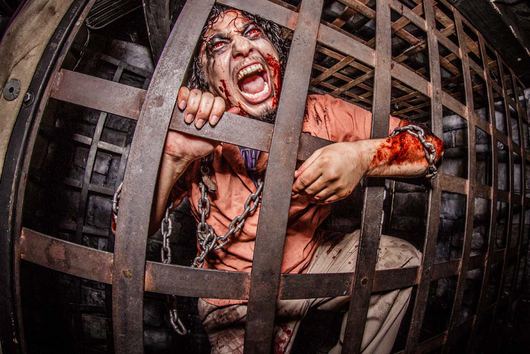 Location: 1288 Camino Del Rio N, San Diego
Dates: Through November 2
Tickets: $24.99–$39.99
Highlighted on the Travel Channel's America's Scariest Haunts, The Haunted Hotel in San Diego's Gaslamp District is bound to get your adrenaline going. Descend into the bowels of the basement on the hellevator, make your way through the bloody bathroom, and try not to lose your head in the chainsaw bridal suite—all while fighting off the zombies. You can also immerse yourself in the dark, damp caverns of the Ozarks at Kill-billy Chaos and experience the pulse-pounding, clown-infested 3-D blacklight attraction at 3-D Freak-Fest. For even more thrills, check out The Haunted Trail in Balboa Park and embark on a mile-long stroll you'll never be able to forget.