Continued from Traversing Trails: Preparing to Hike the Pacific Crest Trail
Hiking the Pacific Crest Trail (PCT) requires several months of preparations and dozens of hours of planning. Once you determine the amount of money and the type of gear you will need for the trip, permits become the next limiting factor.
In order to hike 500 miles or more of the PCT, a long-distance permit is required. While these permits are free to apply for and obtain, they are issued on a first-come, first-served basis. This means that some prep time is needed to ensure you can hike at your preferred time of the year.
The trail can prove to be dangerous, so hiking in groups is recommended. That being said, because permits are time sensitive and issued in the order in which they are received—and are required for every adult in the group—each participant should complete and submit the application at the same time. Permits for the next calendar year become available the October prior, so if you want to hike the PCT in 2020, get ready to mark your calendar.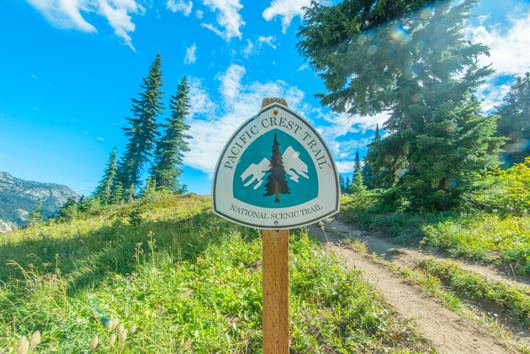 At 10:30 a.m. on October 29, 2019, the Pacific Crest Trail Association will release 35 permits—which allow hikers to start at or near the Mexican border—per day for 2020. Only 15 permits per day will be added on January 14, making October 29 an incredibly important date for those wanting to hike the PCT in the coming year.
On launch day, a waiting-room system will appear on the website when you go to fill out the permit application. As soon as you click on the application, you will be assigned a place in line and an approximate wait time—which may be up to three hours. Once you have access to the application, you will have 10 minutes to start it and an additional 20 minutes to fill it out. Before you begin, make sure to solidify a start location and date as well as an end location and date; the system will not give you very much time to figure out these details. Select your preferred date if it is available, but make sure to have some backup dates (just in case) and to stay in close communication with your group during the application process so that nobody gets left behind.
After you finish the application for this extremely important long-distance permit, the next step is filling out a California Fire Permit. This permit is also free but must be acquired in order to use a stove or lantern along the trail—making it an integral aspect in planning a trip along the PCT. Although the name of this permit implies that campfires are allowed, this is actually not the case. Approximately 10 percent of the trail traipses through private land where campfires are not typically allowed. Additionally, a large portion of the trail going through Southern California crosses dry deserts, where wildfires are terribly common and campfires can prove deadly.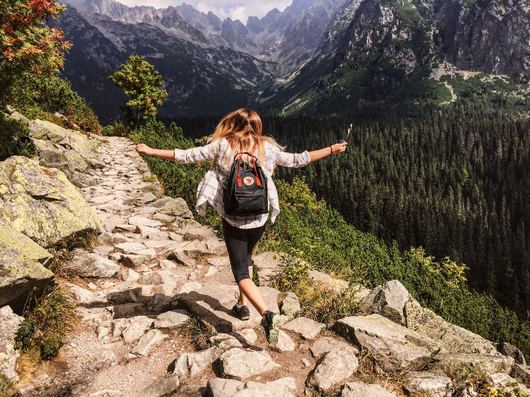 If you plan on leaving the PCT at any time or camping farther than 15 miles away from the trail, additional permits may be necessary. In the Yosemite Wilderness, for example, a separate permit is required for those wanting to hike off the PCT and camp overnight, ascend the Half Dome cables, or visit Yosemite Valley. So, make sure to do your research.
Once all of your permits are in order, you'll be ready to set off for the trail!