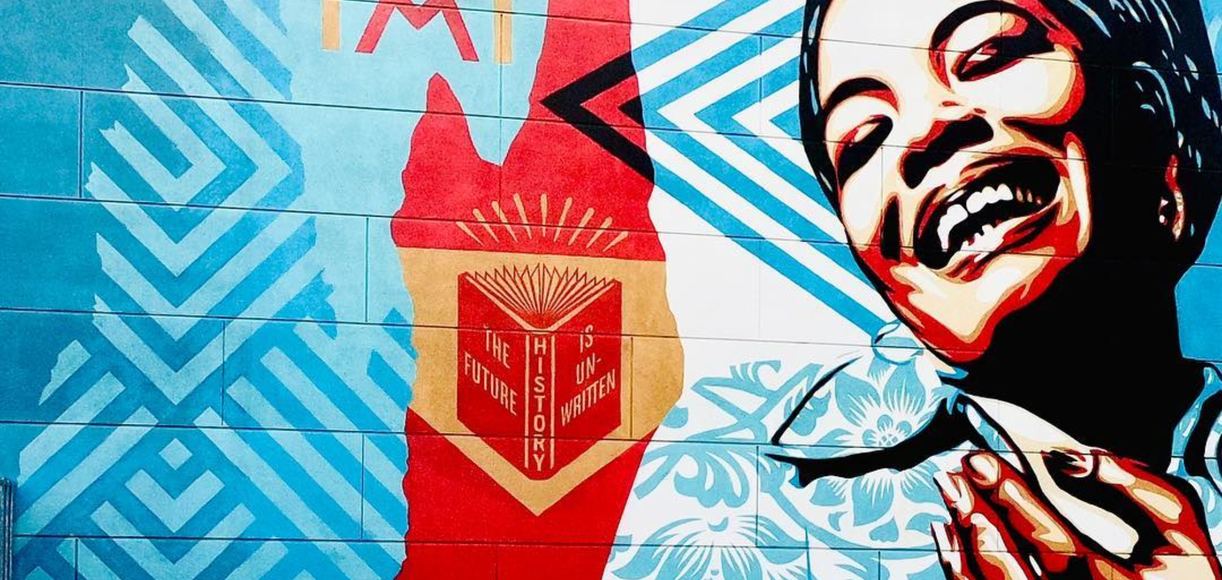 Photo courtesy of @streetartappreciationsquad.
By

California.com
June 05, 2020
From activists and attorneys to writers and athletes, countless African Americans have helped shape California's history, culture, and public policy. Below, we've shared some of California's influential black leaders—and their biggest accomplishments—whose lives serve as a continuing source of inspiration for Californians and so many others across the world. Whether through writing groundbreaking literary works, marching for civil rights, or breaking barriers in the entertainment industry, these leaders made invaluable contributions to politics, the arts, and beyond.

Dr. Maya Angelou
1928–2014
Born as Marguerite Johnson on April 4, 1928, Maya Angelou was a renowned poet, educator, and civil rights activist who moved to the Bay Area at the age of 14. Even before she became the famous author we know today, she was already making history: At just 16 years old, she became the first black female streetcar conductor in San Francisco, where her route ran from the Ferry Building to the beach (she describes the experience in her autobiography Mom & Me & Mom).
Angelou rose to fame in 1969 with her autobiography I Know Why the Caged Bird Sings and went on to write several acclaimed essays, poems, and autobiographical pieces. She also became the first African-American woman to present a poem at a presidential inauguration in 1993. Angelou obtained dozens of honorary degrees and doctorates and received the Presidential Medal of Freedom—the highest civilian honor in the United States—by President Barack Obama in 2010. In 2019, she was inducted into the California Hall of Fame.
Nick Gabaldón
1927–1951
It's no secret that California has a strong surf culture—being the birthplace of the wetsuit and the home of several enviable surfing destinations—but you might not know that the Golden State's surf scene was largely influenced by Nick Gabaldón, who's credited as being the first-documented African-American surfer.
Even in an era where segregation was prevalent and beaches had designated areas for the black community, Gabaldón still followed his dream of becoming a surfer, teaching himself to surf on a paddleboard he borrowed from a lifeguard. His tenacity was undeniable as he paddled a whopping 12 miles from Santa Monica's "Inkwell Beach" (the designated zone for black Californians to enjoy the beach) to Malibu, where other surfers and impressive swells congregated.
Though he passed away at the young age of 24, Gabaldón will always be remembered as a pioneer in the surfing community and as an inspiration to future generations who aspire to do more.
Octavia Estelle Butler
1947–2006
A multi-time Hugo and Nebula Awards recipient, Octavia E. Butler was the first science-fiction writer to earn a prestigious MacArthur Fellowship. Her inaugural story, Crossover, was published in 1971, and by 1979, she was able to support herself as a full-time writer. After winning several awards for her novels and short stories, Butler won the MacArthur Foundation "Genius Grant" in 1995, solidifying her place in California's literary history.

Alice Walker
1944–Present
Alice Walker is a revered writer and social activist best known for her Pulitzer Prize– and American Book Award–winning novel, The Color Purple. In addition to her famous novel-turned-musical, Walker has written several other best-selling books, essays, short stories, children's books, and poems. Walker is also an advocate for women's rights, civil rights, environmental and animal rights, and many other movements aimed toward worldwide change and equality.
Belva Davis
1932–Present
Born to a 15-year-old laundress and raised in Oakland during the Great Depression, Belva Davis overcame every challenge thrown her way, becoming the first person in her family to graduate from high school—and blossoming into one of the most respected journalists in America.
Though Davis couldn't afford to attend college, she was committed to making a career for herself. She accepted a job as a freelance journalist for Jet magazine and worked for several black publications before moving into broadcasting. She worked for a couple of radio stations, then landed a gig at San Francisco's CBS affiliate station, KPIX–TV, and became the first black female television journalist on the West Coast.
Since then, Davis has received numerous awards for her contributions to the field of journalism and published a memoir, Never in My Wildest Dreams: A Black Woman's Life in Journalism, in 2011.

Ryan Coogler
1986–Present
An Oakland native and the director of Marvel's blockbuster Black Panther, Ryan Coogler made history with the fifth highest-grossing film debut to date. Incorporating California into his Oscar-winning works—Oakland served as the backdrop for portions of Black Panther and for Fruitvale Station, his directorial debut—Coogler provides glimpses into his own life experiences and the struggles still facing the world today. Coogler also uses his platform to fight for a more inclusive film industry, the effects of which we're likely to see for years to come.
Kareem Abdul-Jabbar
1947–Present
Kareem Abdul-Jabbar, born Ferdinand Lewis Alcindor, Jr., is best known for his long-lasting career with the Los Angeles Lakers, where he played from 1975 to 1989. His storied career earned him titles for the most All-Star Games, MVP Awards (six NBA MVP and two NBA Finals MVP awards), blocked shots, and points scored than anyone else by the time he retired.
Aside from being a legend on the court, Abdul-Jabbar has also gone on to coach, broadcast, write multiple books, and stand up in the fights against hunger and illiteracy.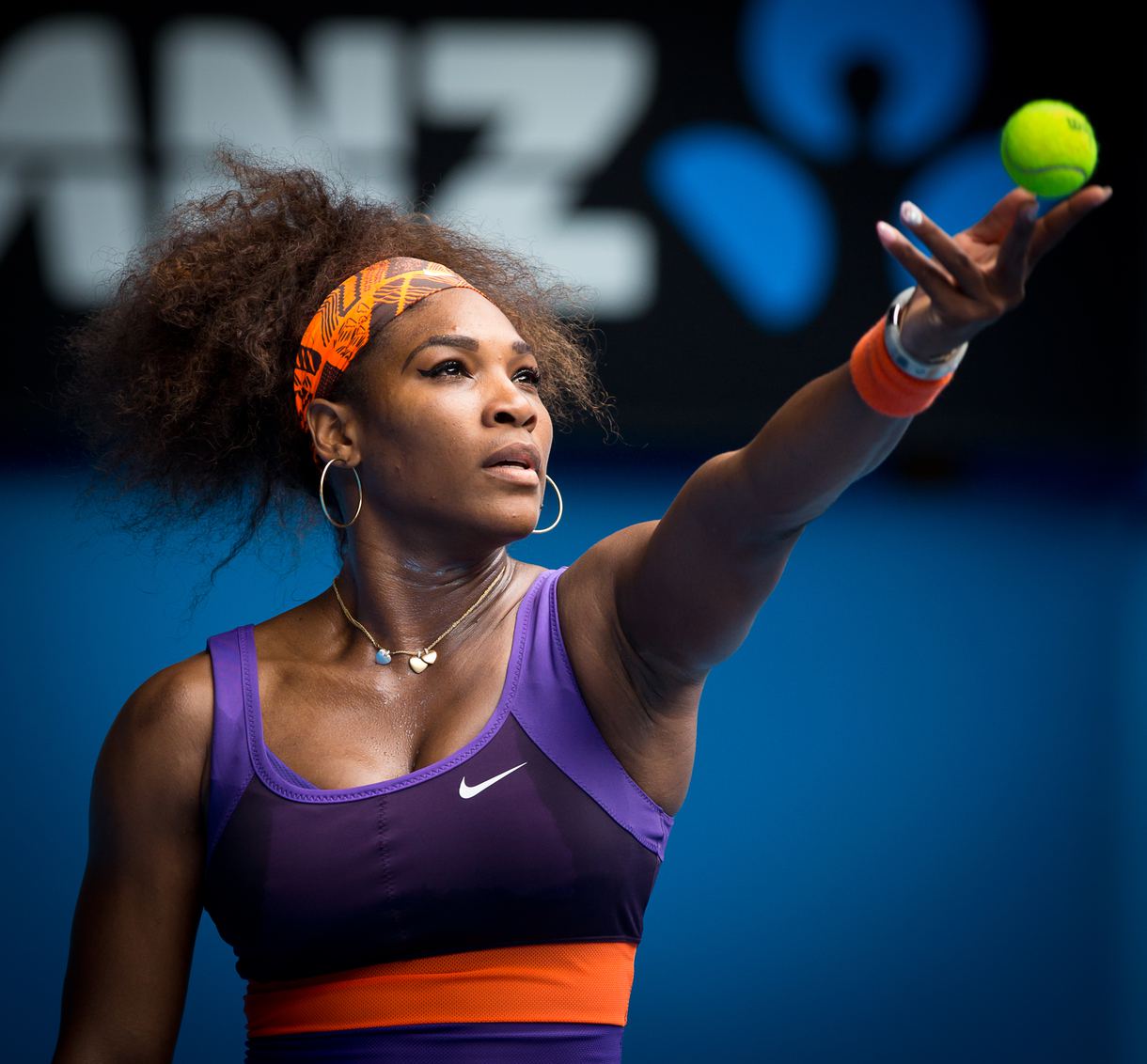 Serena Williams
1981–Present
Serena Williams is a household name and is considered one of the best athletes of all time, consistently ranking as a top female tennis player worldwide. Growing up in the Los Angeles suburbs and playing tennis on the public courts in Compton, Williams was bound to be a legend from the start. She was playing professionally by age 14, and she won her first significant title at age 17, defeating the top-ranked woman in the U.S. Open final.
In addition to her many victories—which include 23 Grand Slam singles titles and 14 Grand Slam doubles titles—she made history by winning more prize money than any other female athlete. As if all those accomplishments weren't enough, Williams also has four Olympic gold medals to her name.
Williams stays committed to philanthropy and devotes both time and money to improving children's lives, funding breast cancer research, providing scholarships, and helping to build schools across the world.
James M. Lawson, Jr.
1928–Present
Though James M. Lawson, Jr. isn't a native Californian, he lived in Los Angeles for 25 years and left his mark on the state as a civil rights activist. By the time he moved from Memphis, Tennessee to L.A., he had already been disobeying racist, unjust laws and had begun reading the teachings of Mahatma Gandhi, resonating with the idea of nonviolent resistance.
Soon, he joined other important historical figures—such as Dr. Martin Luther King, Jr. and Rosa Parks—in the Civil Rights Movement. Over the years, Lawson organized the largest student sit-in campaign in the South, ideated strategies for the Freedom Riders, taught the principles of peaceful protesting to countless others, and garnered the admiration of people around the world (including Dr. King himself).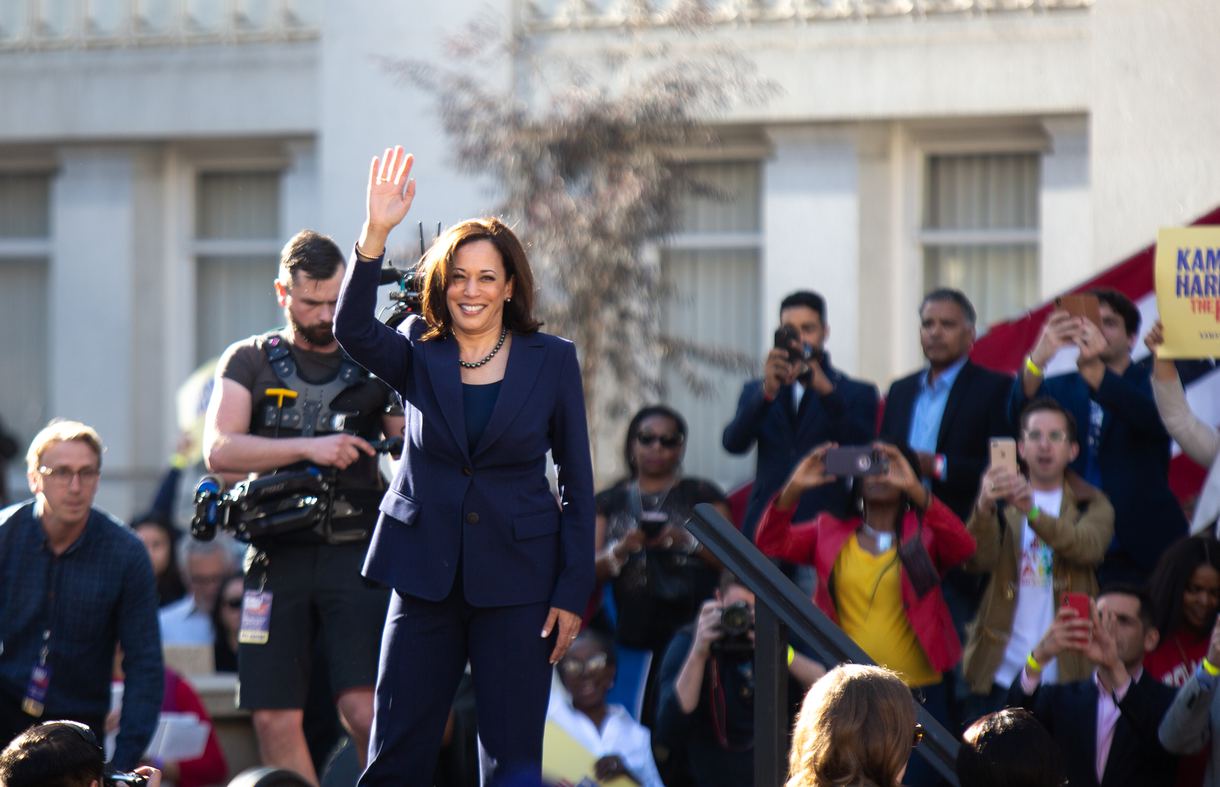 Kamala Harris
1964–Present
Vice President Kamala Harris made history by becoming the country's first woman and first woman of color to hold that office—but it wasn't the only time she broke a glass ceiling. She first made history in 2003 when she was elected District Attorney of the City and County of San Francisco, becoming California's first female African-American district attorney as well as the country's first Indian-American district attorney.
Born in Oakland to a Tamil mother, Shyamala Gopalan Harris, and an African-American father, Donald Harris, Kamala Harris spent much of her childhood in Berkeley before moving away for a short stint. But she returned to the Bay Area to attend law school and begin her career in Alameda County, so she's no stranger to the California lifestyle—or to making a name for herself. After her initial groundbreaking government position, Harris went on to make another splash just seven years later in 2010, when she became the first African-American woman to serve as California's Attorney General. Now, she is Madame VP.
Who are some black Californians you admire? Let us know who inspires you in the comments below.