By

California.com
October 10, 2019
California is well-known for its movie and television filming locations as well as for its rich film history. With the beautiful SoCal weather comes handfuls of places to catch an outdoor movie under the stars, but as the temperatures start to dip, these coveted experiences become less attractive. It's for those cold, rainy days in particular that we compiled a list of the most interesting movie theaters in Los Angeles—which include some historic theaters, famous theaters, and theaters that are just doing things differently—so all you have to do is focus on choosing a movie and ordering the buttery popcorn you've been craving.
Best Movie Theaters in Los Angeles
TCL Chinese Theatre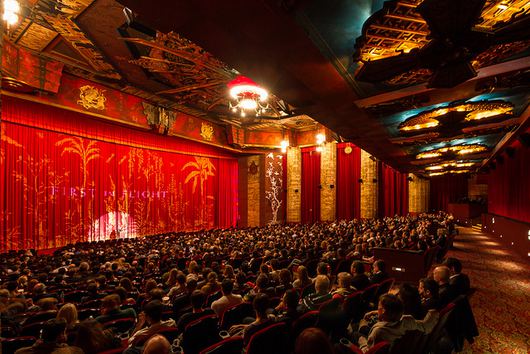 Hollywood, Los Angeles
As one of the most iconic destinations in Los Angeles and one of the most famous movie theaters in the world, TCL Chinese Theatre is no stranger to the stars. Hosting 50-plus events each year and regular film screenings in one of the largest IMAX auditoriums worldwide, this theater always has something going on. But it's not your traditional movie-going experience. Originally constructed in 1927, this elaborate theater was updated to include 932 seats and the third-largest commercial movie screen on the continent.
Along with these unique offerings, TCL Chinese Theatre also provides tours so visitors can get to know the place inside and out. From historic movie moments to handprint ceremonies, it has all happened here.
Cinerama Dome at ArcLight Cinemas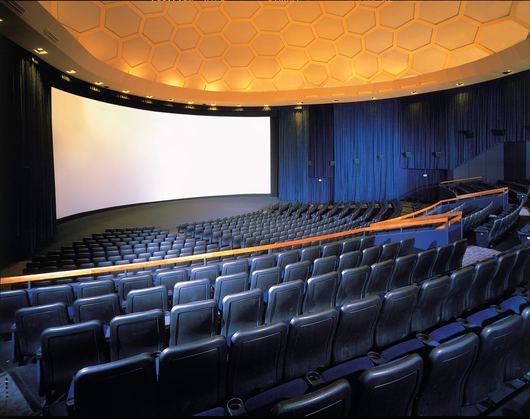 Hollywood, Los Angeles
Opened in 1963 after merely 16 weeks of construction, Cinerama Dome is the only theater of its kind in the world. Created out of 316 hexagons, this peculiar dome seats 800-plus patrons per showing and provides a great viewing experience from every seat thanks to its 126-degree curved screen—making for an incredibly unique movie-going experience.
El Capitan Theatre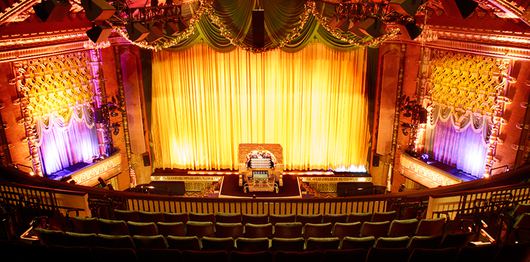 Hollywood, Los Angeles
Originally a 1926 playhouse, El Capitan Theatre was converted into a moviehouse and outfitted with lavish interiors and a Wurlitzer organ in 1941. The original designs were preserved in 1989 when the Walt Disney Company teamed up with Pacific Theatres to restore the building to its former glory. Today, you can still catch plenty of Disney premieres, special screenings, and showings of old favorites at this fancy Los Angeles movie theater.
ScreenX at CGV Cinemas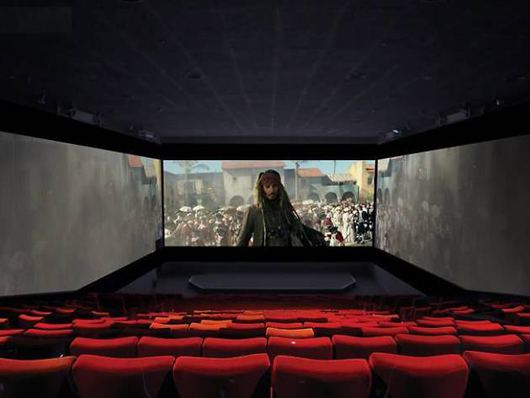 Koreatown, Los Angeles
CGV Cinemas holds the country's first multi-projector auditorium, creating a movie screen that far exceeds the size of traditional theater screens. Thanks to ScreenX technology—which projects the movie onto the theater walls—audiences are surrounded by 270 degrees of visual media for an immersive experience unlike any other.
Egyptian Theater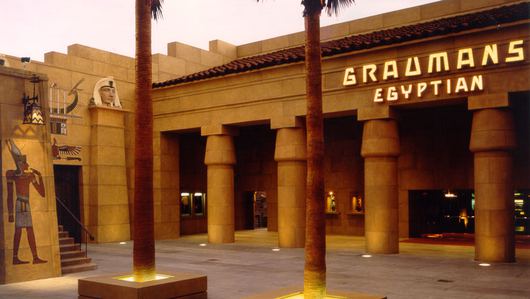 Hollywood, Los Angeles
King Tut's tomb was discovered in 1922, launching a newfound obsession with all things Egyptian and starting showman Sid Grauman's hyper-successful career designing Los Angeles theaters. Created in the Egyption-Revival style, the Egyptian Theater opened in 1929 as both a moviehouse and a vaudeville theater. The auditorium is adorned with murals of Egyptian landmarks, and the sky-blue ceiling is complemented by twinkling star–inspired lights—making the Egyptian Theater a must-see venue and one of the best theaters in L.A.
New Beverly Cinema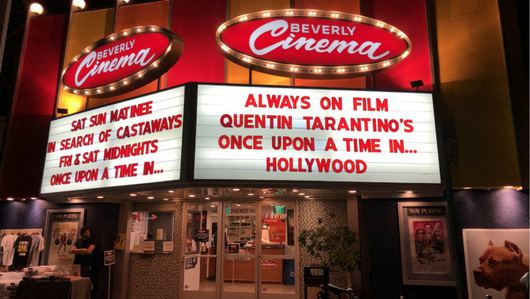 Mid-Wilshire, Los Angeles
Opened as a repertory movie theater in 1978, New Beverly Cinema got a new life when Oscar-winning filmmaker Quentin Tarantino took over as the owner and head programmer in 2007. Since then, all movies at the New Beverly have been shown in 35mm and are exactly what you'd expect from Tarantino: quirky, classic films—many of which are made by Tarantino himself.
Home to so many of the best movie theaters in California, the Los Angeles area makes it easy to escape the cold weather. Have you been to any of our favorite venues? Let us know what you think is the best movie theater in Southern California—we'd love to check it out.