The Halloween season is upon us, and there's no better place to get into the spooky spirit than at "The Happiest Place on Earth". That's right: Happy Hauntings descend on Disneyland and Disney California Adventure Parks from September 6 through October 31, leaving us with an entire month to enjoy all the frightful fun. Though tickets for the first-ever Oogie Boogie Bash at Disney California Adventure are already sold out, there are still plenty of spooky-good experiences for those wanting to check out Halloween Time at Disneyland. From unique treats and costumed characters to decked-out digs and special events, there's something for every-boo-dy.
Oogie Boogie Bash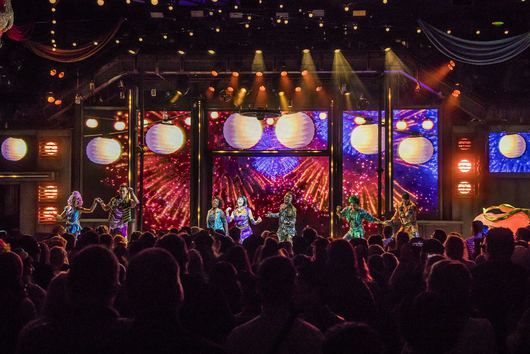 Taking place on Tuesdays, Thursdays, and Sundays throughout October, this brand-new Halloween extravaganza allows guests to party alongside Oogie Boogie, who summons Disney villains to Disney California Adventure for 20 evenings throughout September and October.
If you were lucky enough to secure tickets to the Oogie Boogie Bash, there's a lot in store for you. In addition to the special treats and dance party, the inaugural event includes an exclusive World of Color show—Villainous! Oogie Boogie Bash tickets also grant you admission to Disney California Adventure for up to four hours before the party (except on October 29 and 31).
Disneyland Halloween Party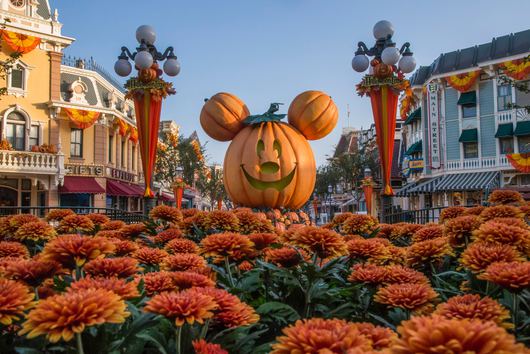 Even without Oogie Boogie, the celebrations continue throughout the month with the Main Street Pumpkin Festival, Mater's Graveyard JamBOOree, and decked-out Haunted Mansion. Dress up in creepy clothing, watch the Halloween-themed parade, check out the Cars characters in special garb before getting in on the haunted hootenanny, and snap a pic with Jack Skellington (who will be in both parks through January 6).
Spook-tacular Snacks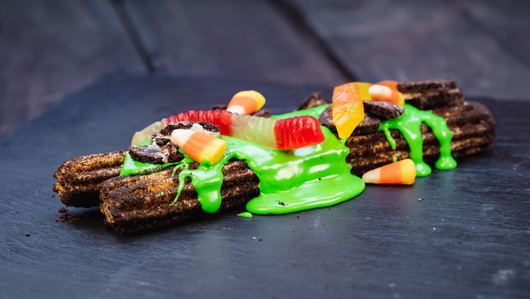 If you're all about the Disneyland snacks, then you have to try the special treats inspired by the spooky season. Halloween-themed goodies are scattered throughout both theme parks—as are the purple poison-apple premium mugs, which are to die for—so wear your walking shoes, Mickey ears, and stretchy pants for this visit.
1. Haul-O-Ween Churro: Satisfy your sweet tooth with this churro rolled in crushed chocolate crème–filled cookies, drizzled with green icing, and topped with gummy worms and Halloween candies.
Available at Cozy Cone Motel in Cars Land, Disney California Adventure
2. Dynamite Seafood Hush Puppies: A spell was cast over traditional hush puppies to turn them into something creepily delicious. Tender shrimp mixes with Nueske bacon, corn, peppers, and smoked sea salt for the perfect combination of sweet and savory. Dip these puppies in the Bloody Mary aioli, and you'll immediately see why they're spook-tacular.
Available at Blue Bayou Restaurant in New Orleans Square, Disneyland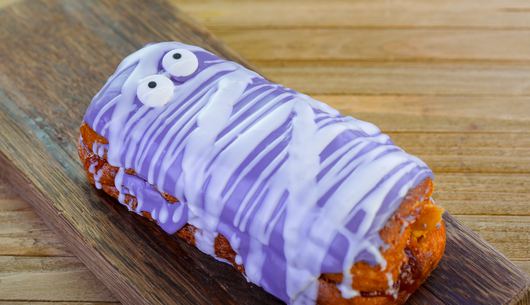 3. Mummy Donut: This scrumptious treat is stuffed with peanut butter and jelly, wrapped in purple icing and a white drizzle, and finished off with a set of eerie eyes.
Available at Schmoozies! in Hollywood Land, Disney California Adventure
4. Poison Skull Apple: Caramel apples get a creepy twist during Halloween Time, as the Evil Queen takes charge of Disneyland. Do you dare to eat the apple?
Available at Pooh Corner in Critter Country, Disneyland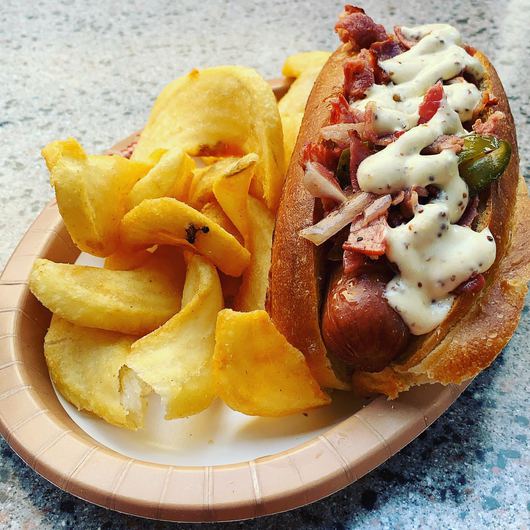 5. Rest in Peace-Strami Dog: Celebrate the season with an all-beef hot dog piled high with thinly sliced pastrami, caramelized onions, mustard sauce, and pickles. The creation is so good, it's spooky.
Available at Award Wieners in Hollywood Land, Disney California Adventure
6. Mickey Fang Bread: Sink your teeth into a piece of the state's famous sourdough bread in the shape of Vampire Mickey's head. But be warned: Once you start eating, you won't be able to stop.
Available at Pacific Wharf Café on Pacific Wharf, Disney California Adventure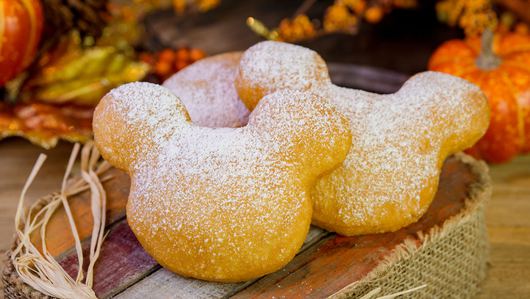 7. Pumpkin Spice Beignets: You probably already knew pumpkin spice would sneak its way onto our list of Halloween treats, but it comes in an unexpected form: beignets. Try these freshly made sweets dusted with pumpkin spice and powdered sugar, and you'll never want to go back.
Available at Mint Julep Bar in New Orleans Square, Disneyland
8. Slow Burnin' Mac 'n' Cheese Cone: This savory dish features pasta tossed in a fiery, red pepper–laced cheese sauce; topped with crumbled chile-cheese puffs; and wrapped up in a crispy bread cone.
Available at Cozy Cone Motel in Cars Land, Disney California Adventure
So, what are you waiting for? Grab your Disney Halloween tickets before it's too late—it's sure to be a ghostly good time.