Installing a home security system is a great way to protect you and your family, but choosing between the various companies can be a daunting task. While many systems can be wired into homes so that intruders are not able to unplug or remove the unit, the recent trend toward smartphone-enabled devices gives people the flexibility to secure any house or apartment—with or without wiring—and obtain peace of mind. These modern options are becoming increasingly popular, as many rental units do not contain security systems or allow for these systems to be installed. And for some, home security can quickly become out of reach.
Thankfully, California-based home security companies like Nest and Ring are changing the game and providing affordable systems that perform. While both companies have similar business models that do not require monthly subscriptions and offer an array of products that allow for a customized security system, they each have their own pros and cons.
Initial Price and Product Line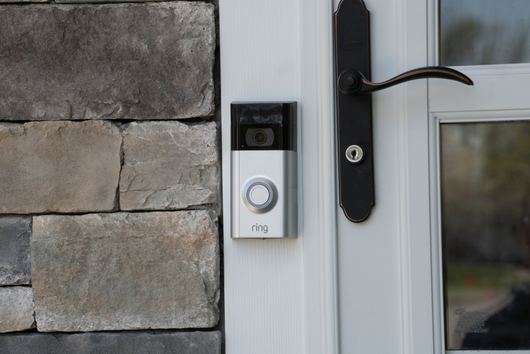 The two systems offer fairly similar product lines that provide complete protection for your home. But the prices are drastically different, so the choice comes down to which features are most important to you.
Ring
Ring offers a slightly more diverse range of products that includes security cameras, video doorbells, solar-powered cameras, security systems, smoke and carbon dioxide sensors, and flood and freeze sensors. The video doorbells, in particular, are a cut above. While they can be installed into a wired doorbell system, they can also run on batteries. This added flexibility is ideal for renters or for individuals who want to have the same level of security as homeowners without needing to change the structure of an existing building.
Ring products range from $199 for a 5-piece alarm security kit, to $329 for a 14-piece kit, to as low as $100 for a video alarm. Each individual component is also available à la carte.
Nest
Nest provides all of the essentials to create a smart and secure home, offering thermostats, cameras, video doorbells, alarm systems, tamper-proof keyless door locks, and smoke and carbon dioxide alarms.
Nest also offers many products in bundles; for instance, the alarm system and outdoor camera cost $498, the Nest Protect three-pack is priced at $327, and the alarm system with IQ cameras and front door goes for $1,400. Products are also sold separately, with video doorbells starting at $249. (Bear in mind, however, that a video doorbell must be wired to an existing doorbell and requires installation assistance.) Nest also has a $99 purchase minimum, though it is easy to meet this requirement when investing in a security system.
Winner: While the price and service is hard to beat when it comes to Ring, the additional level of security that comes with the tamper-proof door locks and the connectivity of the thermostats put Nest at a slight advantage.
Add-Ons and Extra Fees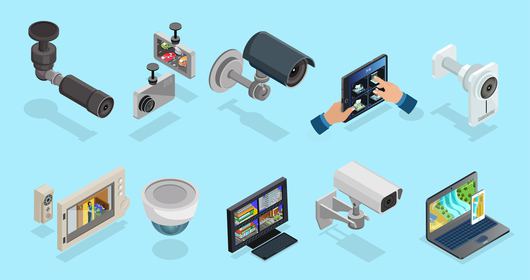 Though basic security packages have most of the necessities, your home may require another camera or sensor, or you might want the increased protection of professional monitoring—all of which adds to the cost.
Ring
The extra features come at fairly reasonable prices. An additional stick-up camera costs around $180, while an alarm contact sensor only sets you back $20. For comparison, a new line of electronic deadbolts from other trusted brands ranges from $140 to $220.
Unlike other security systems, Ring provides a free protection plan with the purchase of all their devices. While this covers basic functions—such as motion alerts, motion detection, and live video on demand—more complicated features like video recording and professional monitoring can be purchased for $3 or $10, respectively, with no long-term commitments.
Nest
Additional accessories cost slightly more, with outdoor cameras coming in between $200 and $350 and single sensors costing $49.
Feel extra secure with Nest Aware, which provides video history for 5, 10, or 30 days for a price of $5, $10, or $30 (respectively). On top of this, the company offers protection monitoring through Brinks Home Security for $19 per month with a three-year agreement, or $29 per month without the long-term commitment.
Winner: Ring is the clear victor when it comes to monthly pricing and additional features.
Connectivity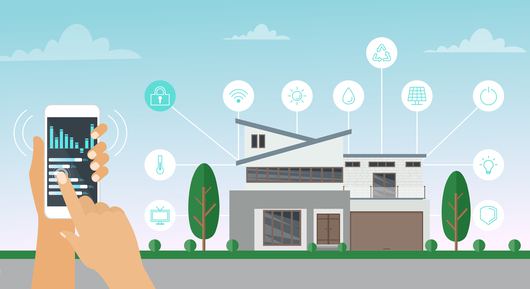 Both Nest and Ring are great when it comes to accessibility; they connect to their respective apps that allow customers to control their home security from anywhere. They also send notifications to alert residents of any sort of activity so they can quickly decide whether any actions need to be taken.
Unlike Ring, however, Nest provides the full setup for a smart house, complete with smart lights, a thermostat, and smart locks. These features are surprisingly convenient, if you can get used to your devices doing things automatically.
Winner: While Ring provides the ability to sync with other devices, it lacks the ease of use that Nest offers, making Nest superior when it comes to connection and integration.
So, Should You Choose nest or ring?
The decision will come down to preference and current needs. If you are a homeowner and are looking for the all-in-one smart home, Nest is the way to go. But if you are living in an apartment, renting a house, or are without a doorbell and lack the ability to wire everything together, Ring is undoubtedly the right choice.
Both systems boast many features that other security services do not, offer basic setups for around $500, charge less than traditional security companies on a monthly basis, and provide an extra layer of protection that is sure to ease your concerns.