By

Margaret Flores
May 21, 2019
The bathroom is often where your day begins and ends, serving as a haven for personal care, relaxation, and well-being. So, the space should not fall short when it comes to functionality and appeal. If you are tired of walking into your dated bathroom or have been dreaming of making a change, but you are not quite sure where to start or feel overwhelmed by the prospect of decorating, don't fret: There a few simple, fairly quick fixes that can spruce up any blah bathroom without breaking the bank. Here are eight easy ways to give your bathroom a makeover.
1. Furnish and Flourish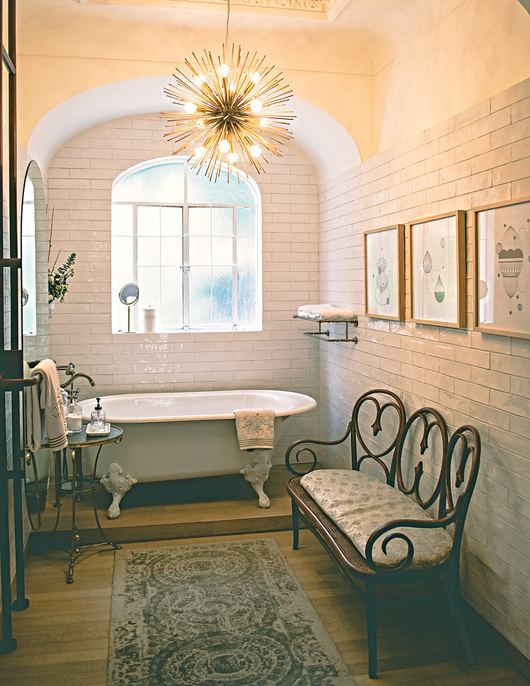 Transform your bathroom into a retreat with the simple addition of a comfortable pouf or chair. If your bathroom doesn't have enough room for seating, try putting a small dresser for towel storage or a side table for soaps next to the tub. Incorporating a thoughtful piece or two of furniture can soften the look of your bathroom, instill a more relaxed vibe, and create a connection between the space and the rest of the home.
2. Create a Reflection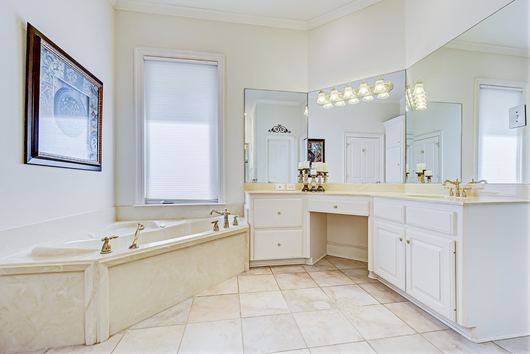 Another easy way to add allure to your bathroom is to hang a gorgeous, statement-making mirror. Mirrors reflect more light, making a space appear bigger and brighter while also delivering a small dose of drama. Whether you opt to put a full-length mirror by the door; place a large mirror above the sink; or install a simple yet sleek mirror behind some light fixtures, the addition will provide more interest and intrigue.
3. Finish First
The finish of your faucet can have an impressive effect on the look of your bathroom, too. Copper makes for a gorgeous (albeit pricey) addition, polished chrome and satin nickel are timeless options, rose gold and brass provide warmth and shine, and matte or glossy black is stunning against a white sink. Regardless of the finish you choose, you can give your bathroom a refresh by making this subtle yet impactful change.
4. Deck the Walls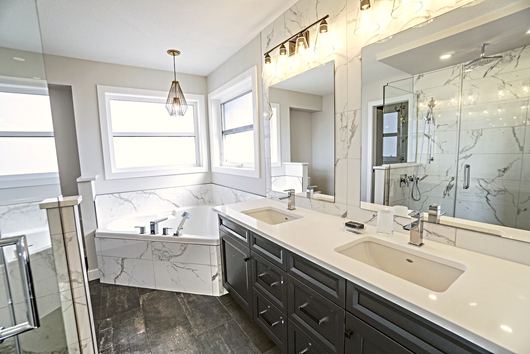 Ditch the standard paint, and embellish your walls with natural stone, exposed brick, or unique wallpaper. No matter what style you seek for your space—rustic and refined, whimsical and lively, or dramatic and modern—you can achieve the ambience you desire. Wallpaper is very versatile and can brighten up your bathroom, but brick is an ideal choice if you're going for an urban, rugged feel. Meanwhile, natural stone such as quartz, marble, or granite will bring organic warmth and texture.
5. Adorn the Floor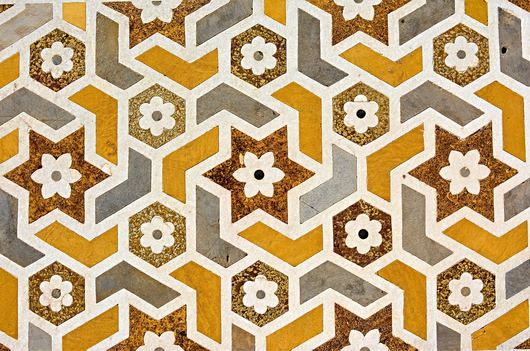 Don't disregard the surface you walk on, either. You can inject more color and character into the bathroom by decorating the floor with vibrant, intricate tiles. The plethora of Mexican, Moroccan, and Spanish tiles that have recently flooded the market (and social media feeds) will allow you to make a statement in your home without seeming eccentric. Since the bold hues and complex patterns will be underneath your feet and not all over the walls, you don't have to worry about overwhelming the space.
6. Let the Light In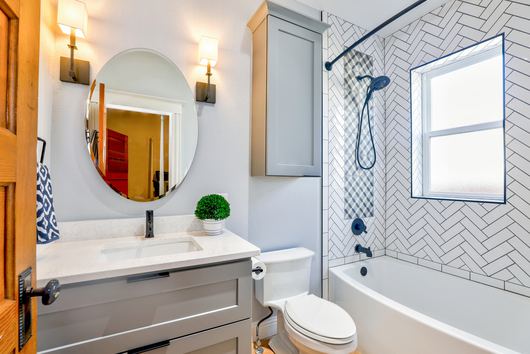 Add instant appeal and warmth by incorporating additional windows and letting more natural light shine in. Whether you select a skylight, a sun tunnel, high windows, textured glass, or an enclosed deck with a protective screen, this enhancement enables you to bask in the sun while still maintaining privacy. Bonus: It will also make your bathroom appear larger and more inviting.
7. Frame a Picture-Perfect View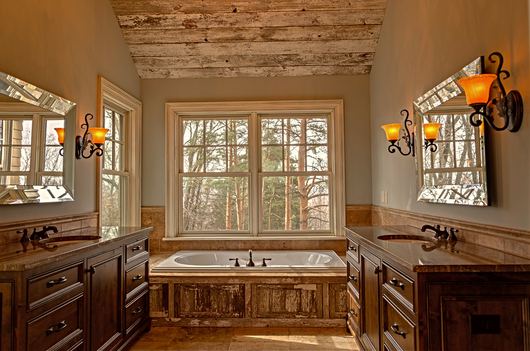 Speaking of windows, you may also want to consider giving your bathroom a beautiful view. If you have a picturesque backyard or have a home overlooking the coastline or a verdant forest, frame the scenery outside by installing a window in your bathroom so you can admire your surroundings while you soak in the tub, brush your teeth, or get ready for work in the morning.
8. Turn the Tub Into a Centerpiece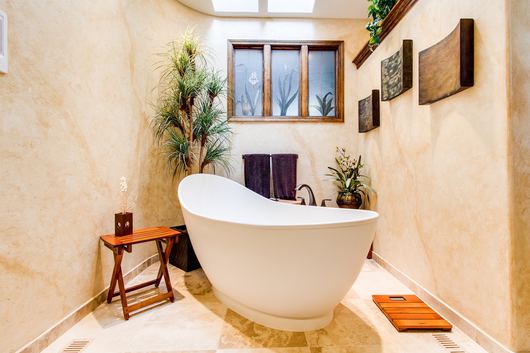 Gain a striking (and enticing) focal point by simply pulling the tub away from the wall. Whether you envision an elegant clawfoot tub or a wow-worthy whirlpool tub, you can add a spa-like ambience to your home with this adjustment. Just bear in mind that freestanding tubs require slightly more space for the drain and tub filler, so they tend to work best for larger bathrooms.
Whether you decide to make one or all of these easy adjustments, your bathroom will soon look like a new-and-improved haven that you won't want to leave.