Southern California may be better known for its Mexican cuisine, but Cuban food is steadily on the rise. At an increasing number of restaurants, the bright colors, fresh flavors, and exotic essence of Cuba come through in the cuisine, creating an immersive experience with every mouthful. Take a bite out of a savory empanada, pick up a forkful of ropa vieja, and indulge in the sinful combination of spiced beans and rice for a trip to Cuba—no passport required. So put on your stretchy pants, grab your wallet, and prepare for a whole lot of flavor at Southern California's top Cuban restaurants.
The Cuban Food in San Diego That Is Worth the Trip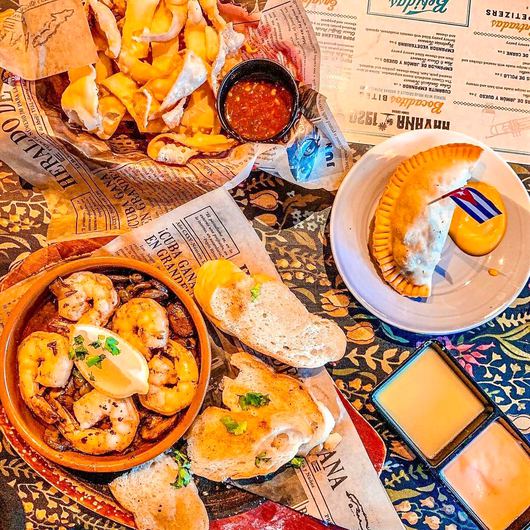 Havana 1920
Venture into the Gaslamp Quarter for some truly authentic Cuban food that will have you coming back week after week. Start off with the croquetas de pollo for a lighter take on the conventional ham version. Then, grab some Cubanita empanadas—featuring the best of traditional empanadas and the Cuban sandwich, all rolled into one—and the tropical ceviche that transports you to an island getaway. Should you still have some room after devouring these delightful delicacies, grab the bistec Havana to taste the luscious flavors of perfectly prepared skirt steak topped with chimichurri and served alongside Cuban bread, black beans and rice, fried sweet plantains, and an avocado salad.
Havana Grill
Wander over to San Diego's Clairemont Mesa neighborhood for delectable Cuban food with a healthy twist. Havana Grill sources its produce locally whenever possible, focusing on preparing seasonal, organic dishes you can feel good about. With plenty of traditional Cuban flavors and high-quality ingredients in all the dishes, it's hard to go wrong here; consider ordering the citrus grilled chicken breast or mango citrus salmon for guilt-free eating, or go full-on indulgent with the ropa vieja or lechón. Pick up some empanadas, papas rellenas, and sweet plantains on the side, too, for a totally immersive experience.
Craveable Cuban Restaurants in the Los Angeles Area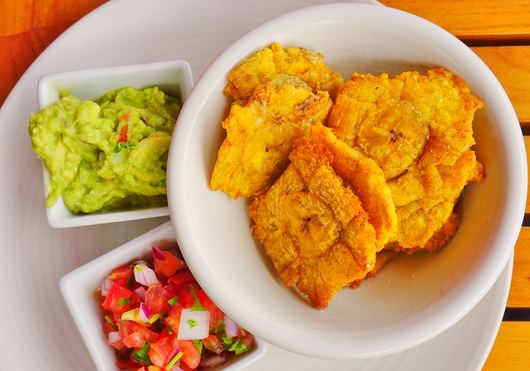 Equelecuá Cuban Cafe
Equelecuá Cuban Cafe is not only home to some of the best Cuban food in Los Angeles, but it also holds the title as the first entirely vegan Cuban restaurant in the world. Grab the tostones or yuca fries to ease into the vegan cuisine before jumping into the house-made ham croquettes and the garlic mojo sauce–coated chicken wings. If you're with a big group, order the plantain nachos and the papa rellenas, too. But you can't visit this eatery without trying the vegan ropa vieja, which is so sumptuous that it hardly tastes vegan and is best paired with an artisanal hand-mixed soda.
Tropicana Bakery and Cuban Café
Satisfy your sweet tooth with Cuban pastries; savor small plates of croquettes, tamales, and empanadas; or enjoy an entire meal of fried rice, marinated steak, or braised oxtail at this diverse Cuban café. Located in Downey, Tropicana Bakery and Cuban Café offers something for everyone all day long.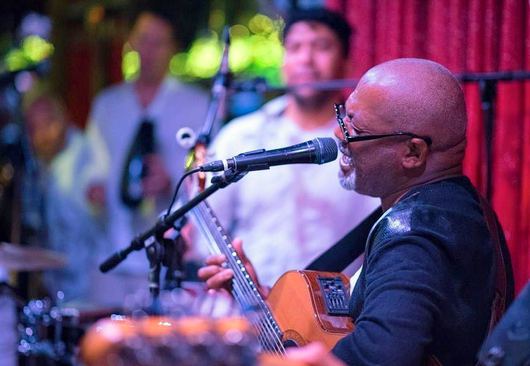 El Floridita
Situated along the bustling streets of Hollywood, El Floridita is dishing up Cuban- and Caribbean-inspired plates alongside live salsa music for an unforgettable meal. Lace up your dancing shoes and be prepared to experience a Cuban supper club should you head in on Monday, Friday, or Saturday night. Start off with an order the tostones rellenos to dive into green plantain shells piled high with your choice of Creole or garlic shrimp. Next up, grab the pierna de puerco asado for slices of savory marinated, roasted pork served with spiced rice and black beans. End the evening with one (or all) of the traditional Cuban desserts such as flan or tres leches cake.