By

California.com
October 15, 2020
Tia Lupita entered the scene in 2017 with its signature hot sauce, which is beloved by many, including proud Californian and celebrity chef, Samin Nosrat.
Founder Hector Saldivar found himself loading up his suitcase with his mom's homemade hot sauce on return trips back to the states from his native Mexico. After years working in the packaged food industry, he decided to branch out and start his own business bottling up his mom's fantastic sauces and sharing her lovingly made recipe with the masses. Tia Lupita Foods is headquartered in Tiburon and sources all of its hot sauce ingredients from California purveyors.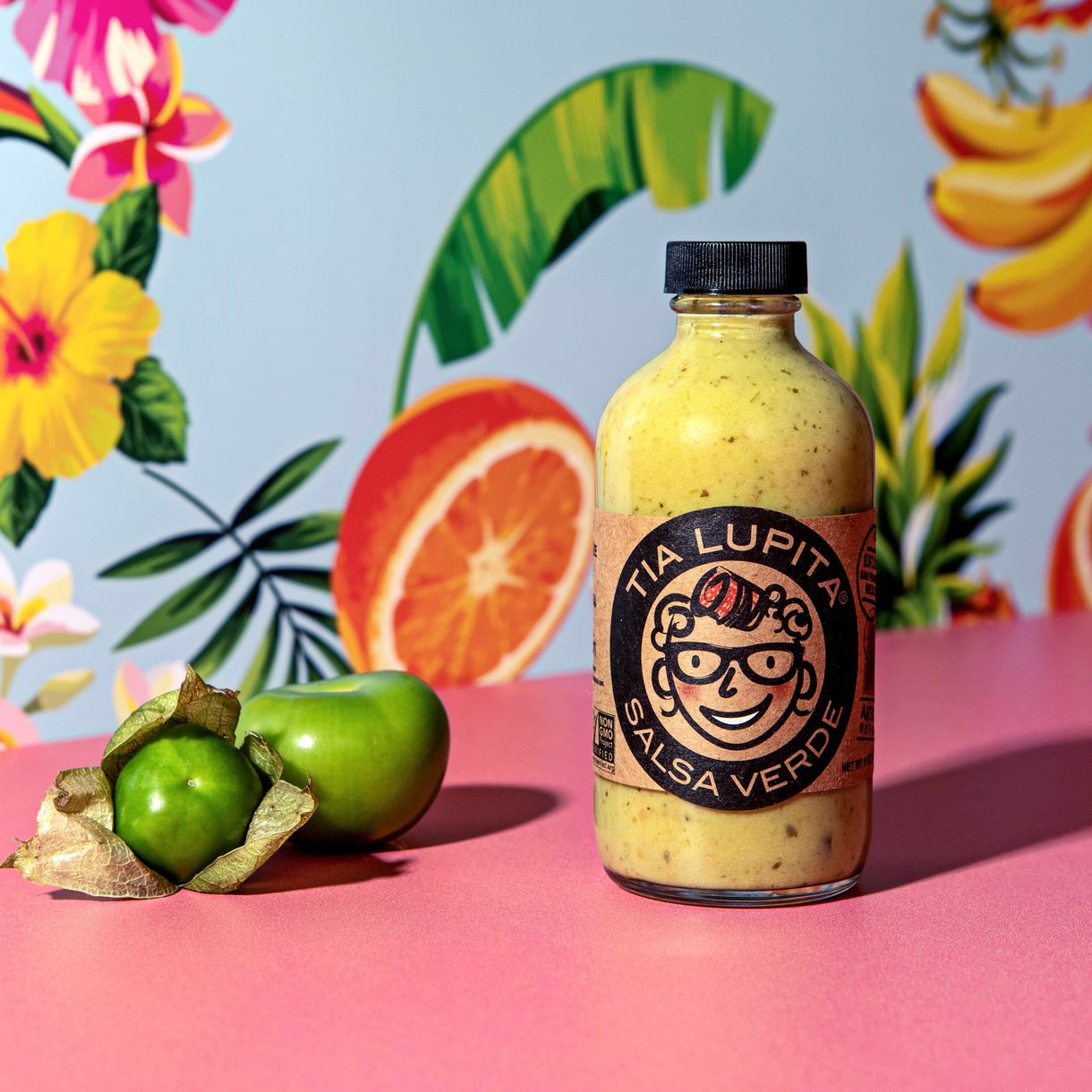 While Californians are familiar with disruptors in the tech space, Saldivar is disrupting the food industry by experimenting with sustainable ingredients and manufacturing techniques. The brand recently expanded its product line to include nopales-based products in the form of nopales tortillas and tortilla chips. Nopales, also known as cactus, are commonly used in Mexican cuisine and tout numerous health benefits. For those watching their carb intake, Tia Lupita's Cactus Corn Masa tortillas have a mere 4 grams of net carbs because nopales are so fibrous (a bonus for folks looking to add more roughage to their diet!).
Tia Lupita's takes its commitment to sustainability seriously. Beyond using nopal, which in and of itself is a more earth-friendly product, Tia Lupita also utilizes upcycled ingredients like okara (soy pulp) that are typically wasted in food production. (Fun fact: Okara translates to honorable husk in Japanese).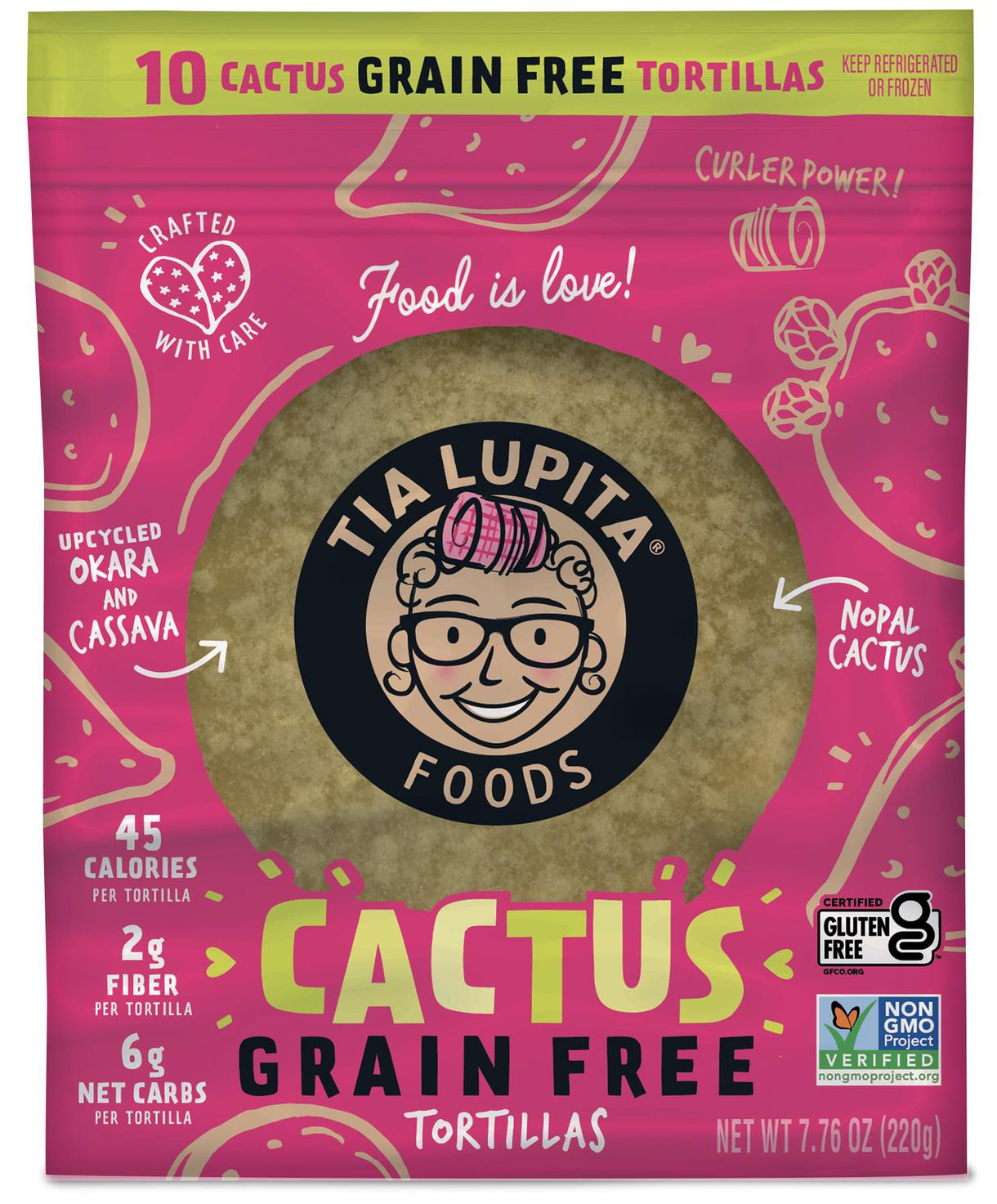 The nopales-based tortillas have a slightly different texture than the entirely masa-made or flour-made varieties you may be familiar with. Tia Lupita's tortillas come in two different options: Cactus + Corn & Grain Free. The Cactus + Corn variety benefits from some rehydration (be sure to follow the instructions on the packet). Once your palate adjusts to the taste and texture of these tortillas, you'll soon realize what a great alternative they are to other more caloric and carb-heavy products on the market.
Tia Lupita's hot sauces come in four varieties and it's truly hard to pick a favorite. Each has its own unique flavor and the freshness of the ingredients are palatable in each bite. Note that Tia Lupita doesn't hold back on the spice. Saldivar believes that spiciness is key in providing authentic flavor and staying true to the brand. Here are our thoughts on their tongue-tingling hot sauces.
Review: Tia Lupita Hot Sauce, Chips, and More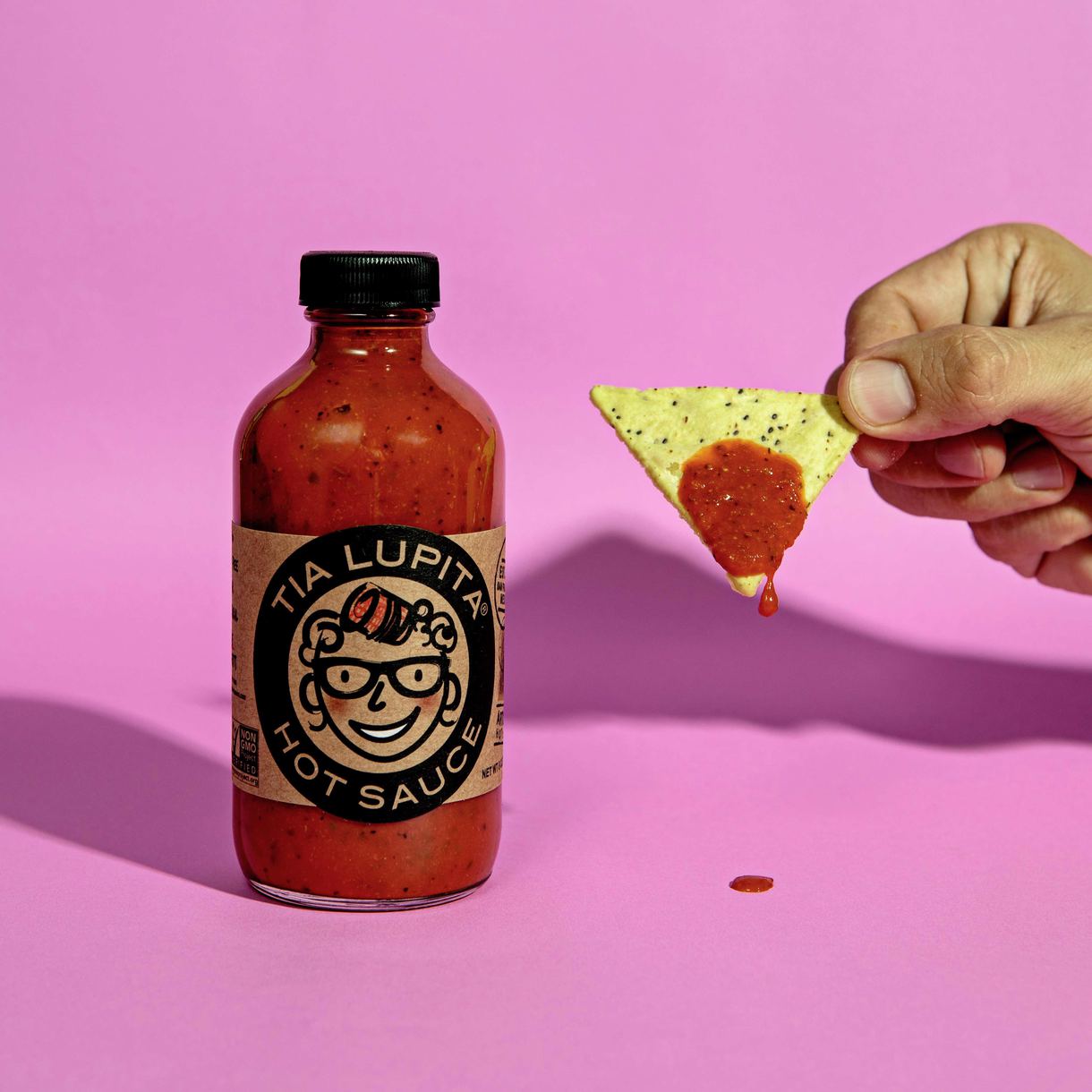 Original Hot Sauce: The O.G. is a roasty-toasty sauce with a little bit of zing and a tad of tang that can spice up any dish. Trust us, you'll want to drizzle it on everything (well, almost everything).
Chipotle: The smoky, savory, and slightly earthy notes provide mouthwatering bursts of flavor. Your palate—and whoever you're sharing this hot sauce with—will thank you.
Salsa Verde: Herbaceous and vibrant, this tomatillo-laden sauce will brighten up your day (and all your future burritos).
Habanero: The ultra-fresh, piquant sauce laced with mangos and dates will put some pep in your step, and its mellow sweetness is a perfect complement to the heat. Don't be surprised if you start keeping this hot sauce in your bag (swag).
Tia Lupita's tortilla chips combine the best of both worlds: They are made from the same nopales base as the tortillas and seasoned with their hot sauce flavors. There are five varieties—four of which correspond with the hot sauce flavors (chipotle, salsa verde, habanero and original) and a sea salt variety for those looking for a more neutral chip base. The flavored chips are jam packed with Tia Lupita's signature spice, so be ready for an addictive explosion of flavor. We had a (very) hard time putting the bag away.
We also love Tia Lupita's logo, which represents the story behind the brand and is an homage to Saldivar's mama (complete with a big curler in her hair), who is affectionately called Tia Lupita by those who know and love her best.
Tia Lupita's products are available online and at select Whole Foods in California and beyond.
Note: This product was independently reviewed by California.com. We did not receive compensation for writing this review, and we do not receive commission for affiliate links.