By

California.com
January 07, 2021
As California mitigates health risks during the COVID-19 pandemic, some travel restrictions may remain in certain communities. Call the local and regional tourism offices to learn more about the restrictions in your intended destination. Thank you for reading, and stay safe.
Beautiful coastlines, sweeping views, rich history, and unique attractions—Monterey is an ideal weekend destination that stays in the spotlight all year long. The former capital of Alta California has introduced plenty of firsts to the state's history: The first theater, public library, public school, printing press, and newspaper all hail from 19th-century Monterey. Learn about the area's history, get to know its artist community, and meander through the beautiful forests and coastal trails by embarking on a journey full of unique things to do in Monterey.
The Best Things to do in Monterey County That You've Never Heard Of

1. Get a Glimpse of Old Monterey at Casa Del Oro
Also known as the Joseph Boston Store, this unique attraction was one of the first general stores in the Monterey area. The first safe in Monterey was installed in this store, and legend has it that the nickname "Casa del Oro" (House of Gold) was given to the store because miners returning from the gold mines would ask Mr. Boston to store their gold in his safe.
2. Tour the Remnants of the Once-Notorious Old Monterey Jail
This unique thing to see in Monterey has an interesting history. Built in 1854, the Old Monterey Jail served as the city's jail for over 100 years; during that time, not one prisoner was able to escape from the thick granite walls. Today, visitors can walk through the structure and see the conditions the original prisoners endured. Pretty cool, right?
3. Visit the Place Where California Became The Country's 31
st
State
History buffs shouldn't miss out on visiting Colton Hall, the location where California became America's 31st state. Colton Hall is now part of the Monterey City Hall complex; the second floor is home to the Colton Hall Museum, which was established by the city in 1949. The best part? You can visit the site and learn about the state's history for free—Colton Hall welcomes visitors every day of the week, free of charge.

4. Explore the Point Sur Lighthouse
You can spot this magnificent landmark while cruising down the Pacific Coast Highway. Pay a visit on Wednesdays or weekends for an educational walking tour on the premises of Point Sur Lighthouse. You'll learn about the history of this century-old structure, and you might even hear a few ghost stories from locals along the way.
5. Pray the Lighthouse Spirits Away at San Carlos Cathedral
A year after the City of Monterey was founded by Father Junípero Serra and Don Gaspar de Portolà in 1770, Father Serra moved his mission to Carmel. The mission is recognized as both the oldest stone building and the first cathedral in California. Visiting San Carlos Cathedral is a fun thing to do in Monterey—you'll be introduced to the area's history in a very unique way.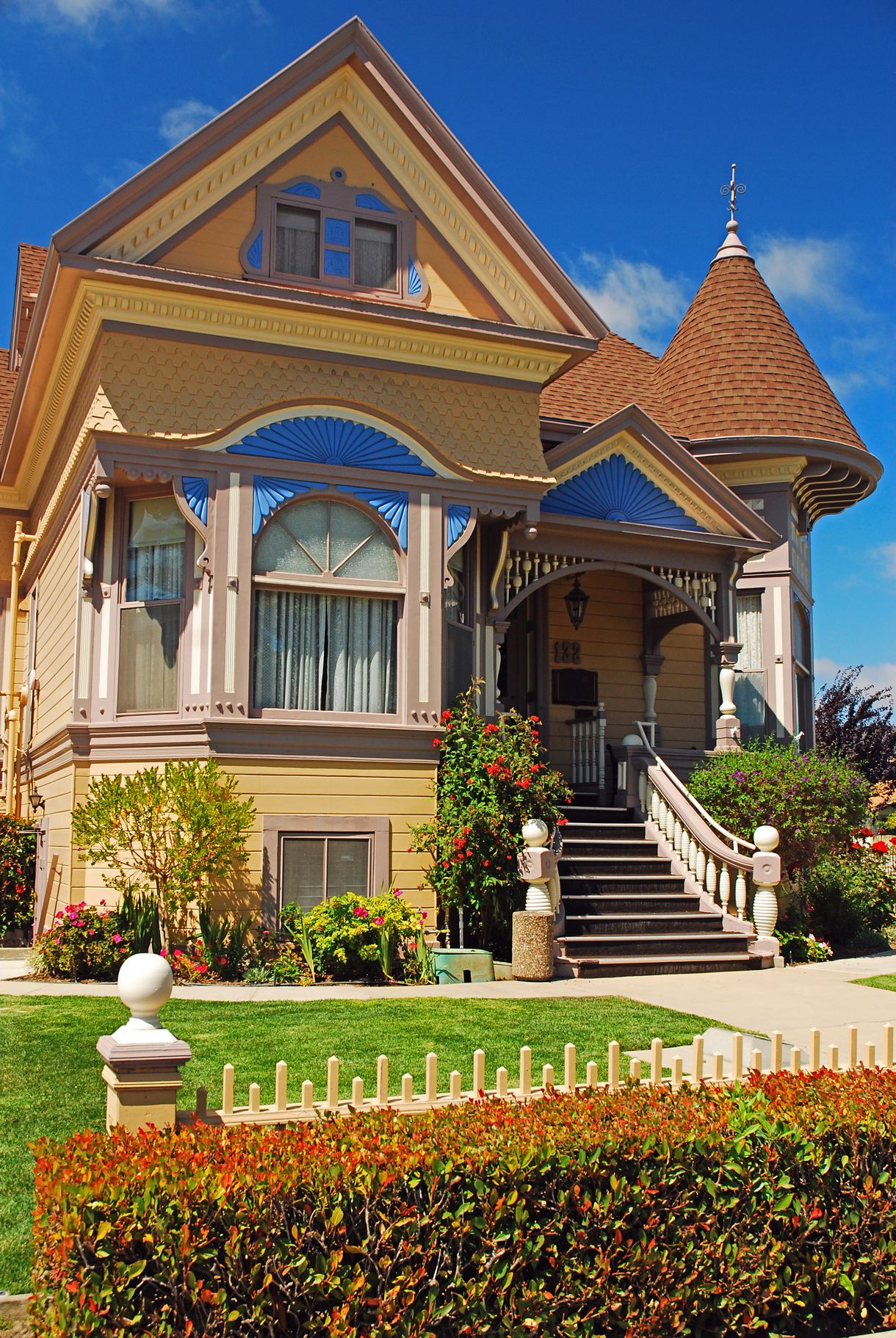 6. Feast at the Steinbeck House in Salinas
Fans of California author John Steinbeck, rejoice. The author's birthplace and boyhood home—a restored Queen Anne Victorian residence—is now a charming restaurant open to the public. Feel closer than ever to the world-renowned writer by enjoying a meal in The John Steinbeck House and you won't forget this unique thing to do in Monterey anytime soon.
7. Trek Through Palo Corona Regional Park in Carmel
Monterey has no shortage of great year-round hiking trails. But if you're looking for a path that locals have managed to keep fairly well hidden, head to the 4,500-acre Palo Corona Regional Park near Monastery Beach for an unforgettable hike. Enjoy the panoramic views at every turn, without having to dodge large crowds.

8. Look for Sea Otters at Elkhorn Slough
The Elkhorn Slough National Estuarine Research Reserve is the last remnant of an ancient river valley in California. Here, you can enjoy birding, wildlife watching, kayaking, hiking, and more outdoorsy activities. Pelicans and herons—plus countless fish, sharks, crabs, sea lions, and otters—call the Elkhorn Slough home, so have your camera ready at all times to snap a once-in-a-lifetime picture.
9. Admire the Otherworldly Monterey Moon Tree
Nothing on the list seems unusual enough to you yet? This tree grown from astronaut seeds—which were exposed to cosmic rays—might do the trick. While on a NASA mission in 1971, pilot Stuart Roosa carried hundreds of seeds to the moon in his personal kit. Upon his return, the seeds were dispersed and planted all around the country. While no significant changes have been detected in the trees grown from these seeds so far, the tree is still a pretty cool sight to see in Monterey. A redwood called The Moon Tree now serves as a memorial to Roosa and his efforts. It's definitely one of the best things to see in Monterey.

10. Take in the Scenic Monterey Bay Views While Experiencing the 17-Mile Drive
Allow yourself enough time to cover the entirety of this visually stunning stretch of roadway through Pacific Grove and Pebble Beach. Upon paying the $10.50 vehicle entry fee, you'll receive a helpful brochure detailing the many iconic landmarks and photo opportunities along the way—beware, you'll want to stop by every single one.
11. Enjoy a Picnic on Moss Beach in Pebble Beach
One of the best things to see in Monterey is the breathtaking views of the expansive coastline. As spectacular as it is, Pebble Beach isn't really a hidden gem—it's definitely on every traveler's itinerary. But you'll escape the crowds if you head to the community's Moss Beach, where you'll find one of the most scenic picnic spots in the area.

12. Climb 23-Million-Year-Old Rock Formations at Pinnacles National Park
Pinnacles National Park boasts over 30 miles of trails, beautiful campgrounds, and a diverse range of flora and fauna. The park is a popular spot among outdoor sports enthusiasts, especially rock climbers, who'll want to add this destination to their California national park bucket list. Both beginner and advanced climbers are bound to enjoy conquering the cool rock formations of Pinnacles National Park. The adrenaline surge you get from this unique thing to do near Monterey will lift your spirits in a way like no other.
13. Explore the 50-Year-Old Dennis the Menace Playground
Hank Ketcham, a former Carmel resident and the creator of the Dennis the Menace comic strip, helped create this themed public playground (open during normal circumstances). Featuring several play structures, large slides, a climbing wall, a maze, and a giant adventure ship, this fun attraction will satisfy both the young and young at heart.

14. Check Out China Cove in Point Lobos State Natural Reserve
This emerald green cove is a hidden piece of paradise that belongs on your Central Coast beach itinerary. You'll reach China Cove at the end of a short trail in Point Lobos State Natural Reserve near Carmel. This tiny pocket beach consists of a small cave and a rock arch, which you can walk up to at low tide. Take your time exploring this stunning stretch of coast and admiring the spectacular views.
15. Pop the Question (or watch other people do it) at the Proposal Bench
If you've been on the hunt for a romantic place to propose in California, you're in luck. Asilomar Conference Grounds is home to a spot that is known to locals as the "Proposal Bench." Don't get overwhelmed about planning the logistics, either, because you can submit a request for proposal and get help from a talented group of planners. Even if you're not ready to propose just yet, this lesser-known locale is a prime place to catch the sunset with your sweetie.

16. Get to Know Over 550 Species at the Monterey Bay Aquarium
Founded in 1984, the Monterey Bay Aquarium is a public aquarium on Cannery Row that has been attracting families for over 20 years. Once it reopens, swing by to observe sunfish, huge bluefin tuna, and yellowfin tuna—found in only a select number of aquariums worldwide. Looking for a breathtaking view? Visiting the sprawling jellyfish exhibit is definitely considered a top thing to do in Monterey.
17. Take Home an Edible Souvenir From The Cheese Shop
The Cheese Shop in Carmel Plaza is a can't-miss stop for all foodies visiting the Monterey area. This beloved local shop has provided a warm and welcoming environment for all since 1973. Enjoy a wide variety of organic cheeses and meats—try not to slip into a food coma after experiencing this top thing to do in Monterey County.