By

California.com
October 02, 2020
As California mitigates health risks during the COVID-19 pandemic, some travel restrictions may remain in certain communities. Call the local and regional tourism offices to learn more about the restrictions in your intended destination. Thank you for reading, and stay safe.
Not only is California home to celebs, but also to hair-raising apparitions that make appearances in everything from historic ships to deserted caverns. Whether you believe in the paranormal or not, there are a few mysterious, unexplainable incidents in California that have captured people's attention.
From the forgotten spirit of a young woman to a decapitated monk roaming around, there is an abundance of timeless ghosts occupying deserted buildings and haunted hotels in California. So if you're looking for thrills, take a trip with us to the spookiest haunted places in California.
Preston Castle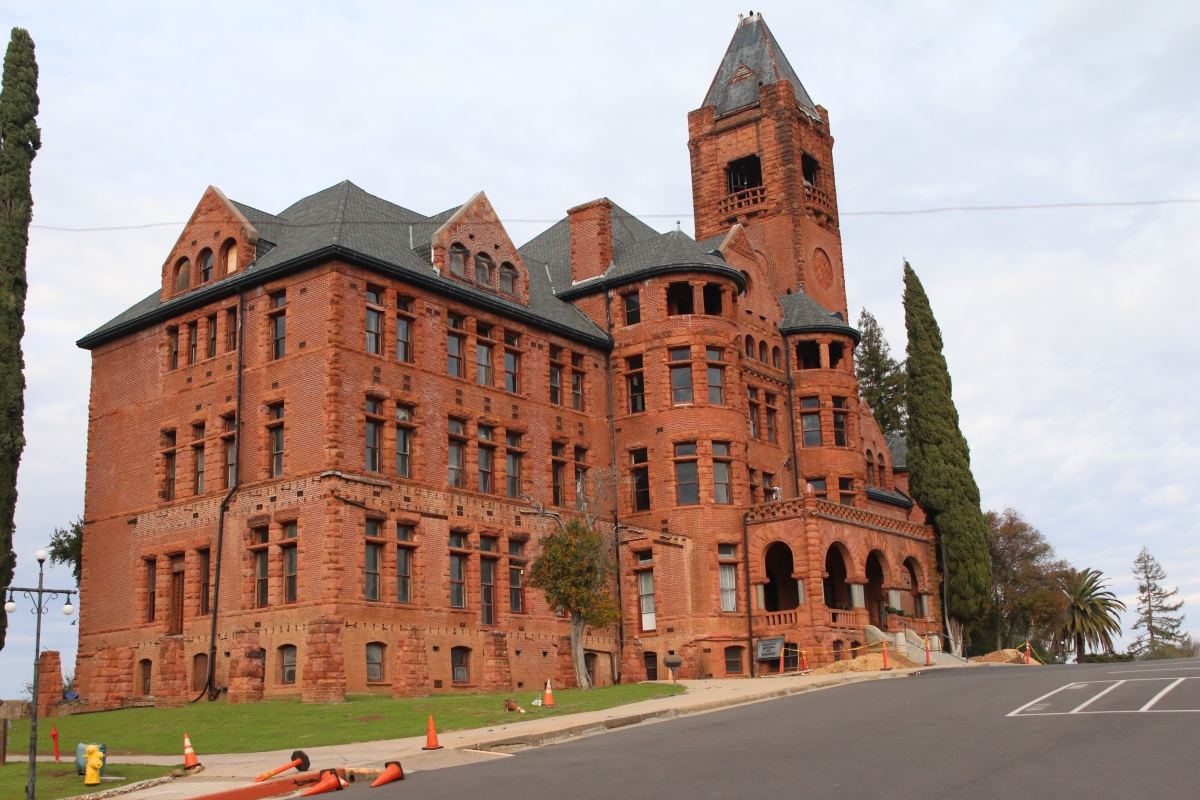 Previously known as the Preston School of Industry, Preston Castle was founded as a reform school for young teenagers in Ione. The castle's construction was completed in 1890 and officially opened its gates for juvenile boys in 1894. At the time, the institution was self-sufficient, teaching boys how to grow their own food and raise livestock.
Preston Castle was abandoned in 1960, shortly after new and improved structures were built on the land. Allegedly one of the most haunted places in California, the building remained vacant (or so we think) for the next 40 years until the Preston Castle Foundation purchased the estate in 2001.
Since then, the castle has been rumored to be haunted, and several ghost hunters have made their way to investigate the numerous alleged sightings. The prominent ghost of Anna Corbin, the housekeeper, is said to roam the hallways and attempt to make contact with visitors. Amongst other interactions, many visitors have claimed to witness strange sights and sounds—such as slamming doors, objects falling on their own accord, distorted voices that give you the shivers, and physical contact with ghosts. Thrill-seekers can now experience this first-hand by going on an overnight ghost tour at the castle.
Bodie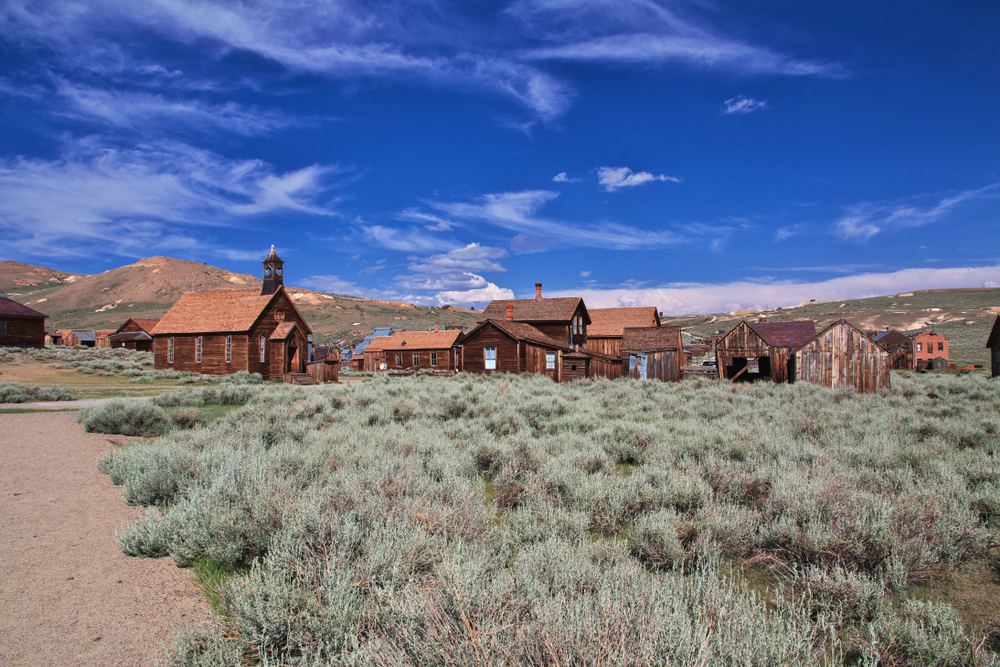 Situated south of California's Gold Country, near the Mono Lake volcanic field, the famous ghost town in the Bodie Hills first became a prominent area when gold was discovered there in 1876. By 1879, Bodie witnessed a vast population increase; settlers in search of this precious metal flocked to the town. But the mines were quite dangerous, with many unexplainable accidents taking place.
A particular mining incident stands out from the rest: A few bored workers were throwing rocks down the 1,200-foot Lent Shaft knowing no one down there—but then, they heard an annoyed and disembodied voice yelling at them, so they stopped. Many other miners reportedly claimed to have smelt strong mule droppings and to have seen a white mule apparition. Similar incidents arose over the years, but they were neither confirmed nor disclaimed, leaving Bodie ever more mysterious.
In 1915, the once-booming Gold Rush town met its demise due to the lack of metal found and became an abandoned ghost town. Today, frozen in time, Bodie is a historic landmark graced only by those eager to see the creepy California ghost town—and the spirits who continue to haunt it. Check it out for yourself by getting your tickets to the daily public tours of Bodie State Historic Park.
Winchester Mystery House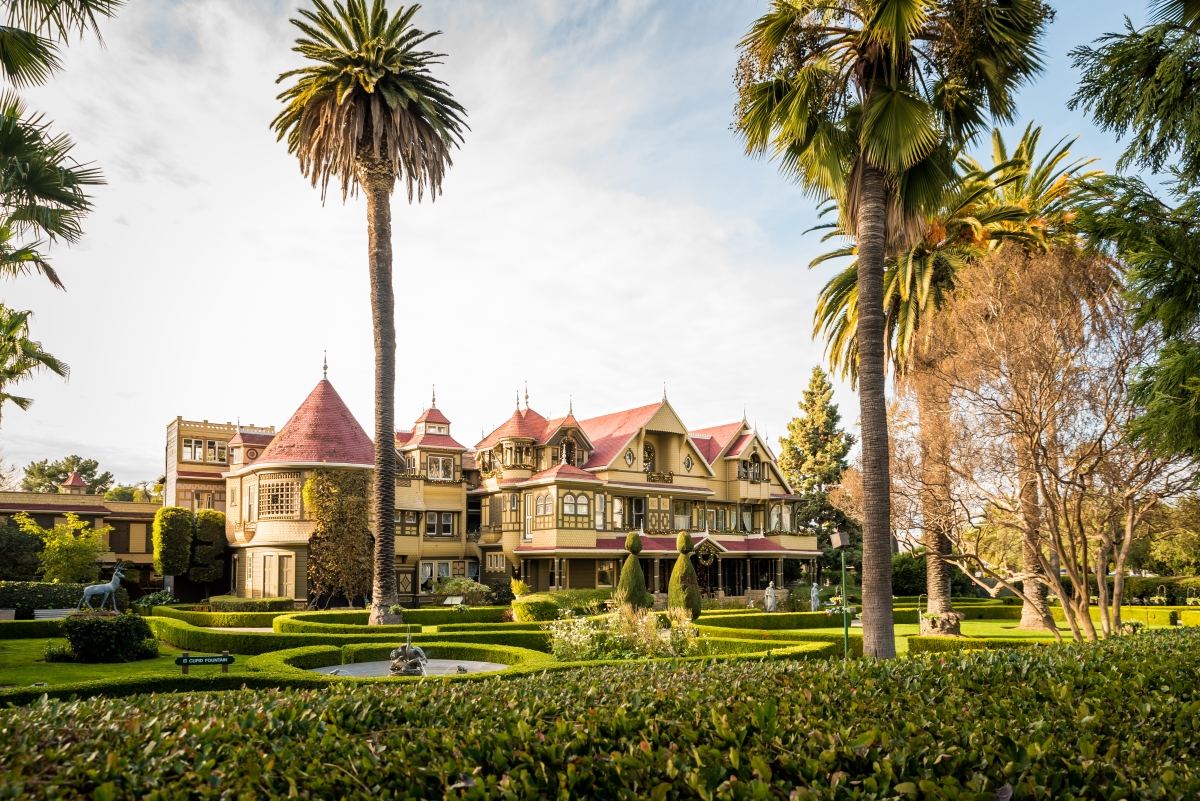 The Winchester Mystery House is known for being one of the haunted places in San Jose. But do you know the ghostly story behind the Winchester mansion? It all started with Sarah Winchester—the wife of firearm tycoon William Wirt Winchester—who designed the Winchester mansion in a manner to "confuse" ghosts she saw after the death of her husband and one-month-old child. The house was under construction for 38 years, with Sarah requesting many bizarre designs be added to the house throughout the decades such as trap doors, secret passages, a skylight in the floor, spider web windows, and staircases leading to nowhere. Today, the property boasts 160 rooms, 2,000 doors, 10,000 windows, 47 stairways, 47 fireplaces, 13 bathrooms, and six kitchens.
Many features of this world-renowned estate leave architects and visitors in awe of its perplexity; mystique and enigma roam the labyrinth-like hallways and rooms of this mansion—along with a ghost or two. Believers of the paranormal prize this mansion to be avid proof of the unknown. The house's corridors and third floor are spots where many mysterious occurrences have taken place. Visitors have claimed they've heard footsteps and whispers throughout tours, adding eeriness to the situation. Other visitors have alleged they've seen many former staff members still on duty throughout the residence—one of them is Clyde, a worker who has been seen pushing a wheelbarrow in the basement or fixing the fireplace in the ballroom. Fans of the Winchester Mystery House can partake in chilling house and garden tours to uncover the walls' secrets themselves.
Point Sur Lighthouse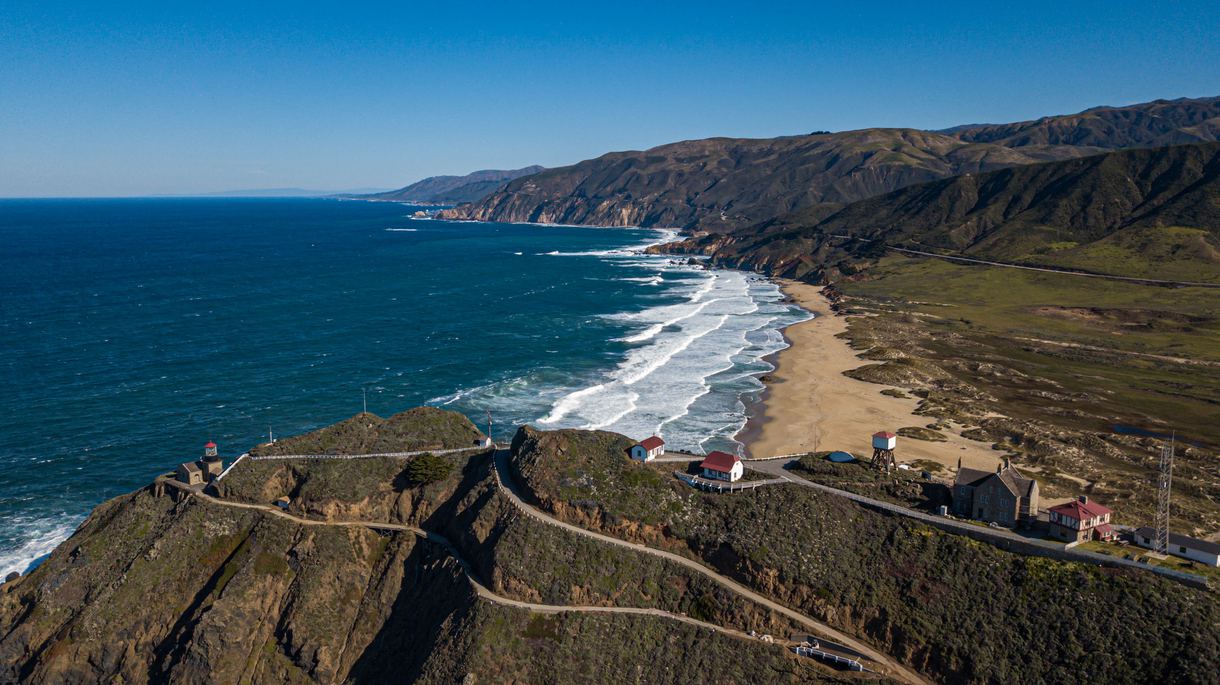 Perched along the rocky Monterey coastline, the historic Point Sur Lighthouse is a picturesque attraction standing 40 feet tall at 270 feet above sea level. Visitors have seen sea otters lazing in the kelp beds and heard sea lions' calls echoing from the rocks—but those aren't the only creatures surrounding the premises.
Many ghost hunters and followers claim that Point Sur Lighthouse is one of the more active paranormal spots in the state. Although the lighthouse emits astoundingly strong light beams, many shipwrecks have taken place around it—leaving behind many wandering lost souls and making it one of the most haunted places in California.
Hop on the Pacific Coast Highway for a historic walking tour at one of California's oldest standing lighthouses. Following your visit to these ghostly grounds, continue your Central Coast adventures (you may need to unwind a bit if you spot an apparition).
The Queen Mary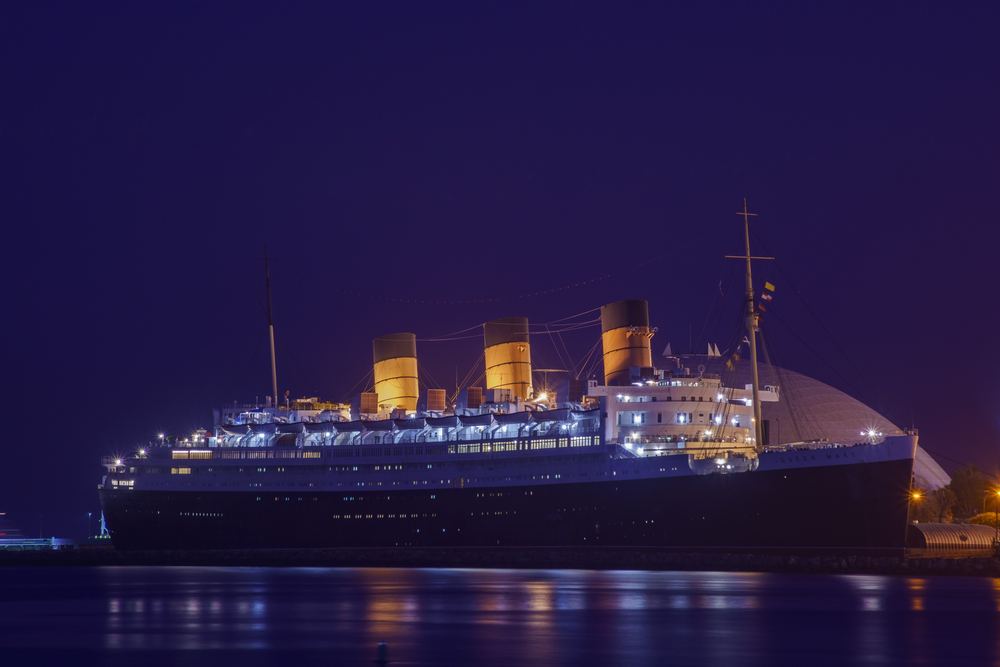 Regarded as the most haunted ship in California, The Queen Mary is the place to go if you're in search of connections with phantoms. But beware, the ship's apparitions often come out to play at night, so make sure to book the Twilight Aboard the Queen Mary tour to explore the boat's haunted past and its paranormal activity. Or, hop aboard to investigate and connect with spirits during Paranormal Investigations, which invites you to explore places on the ship not open to the general public.
If traipsing through the spirits' territory isn't enough, feel free to dine amongst them before spending the night on the ship. The Queen Mary is considered Long Beach's most iconic tourist destination, so you definitely won't want to miss this haunting experience.