With the new year in full swing, an array of new fashion trends are taking over the wedding world. If you're a bride-to-be and starting your search for "the dress", chances are you're curious about what's in and what's out. But tracking the ever-changing fashions can feel overwhelming, especially when paired with the pressure of finding that special gown for your big day, so we've narrowed down the top trends defining 2019 bridal. From Meghan Markle–inspired looks, to wow-worthy power suits, to bow-adorned ball gowns, here are the nine wedding dress trends all California brides need to know this year.
1. Clean and Crisp Wedding Dresses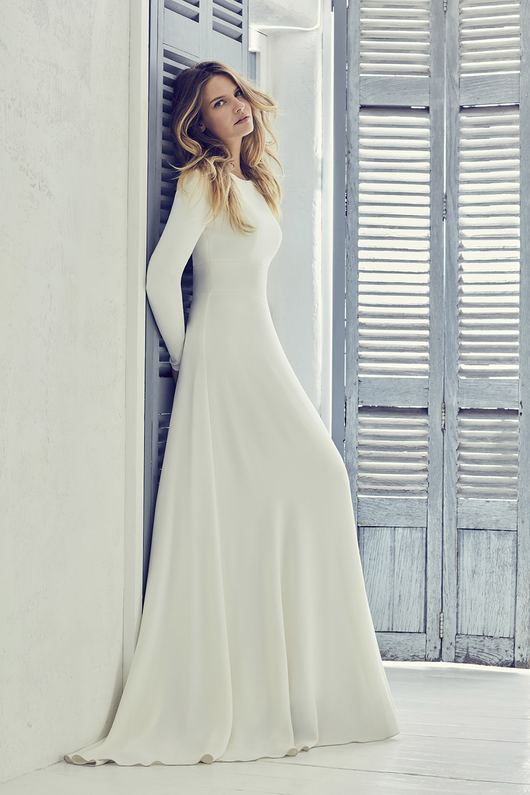 Minimalists, rejoice! Thanks to Meghan Markle's understated yet elegant dress for the royal wedding, simple and subdued wedding gowns return to the forefront in 2019. Numerous designers have reinterpreted the iconic look, creating minimalistic dresses with muted embellishments, basic tailoring, and clean lines.
2. Old-School Cool Aesthetics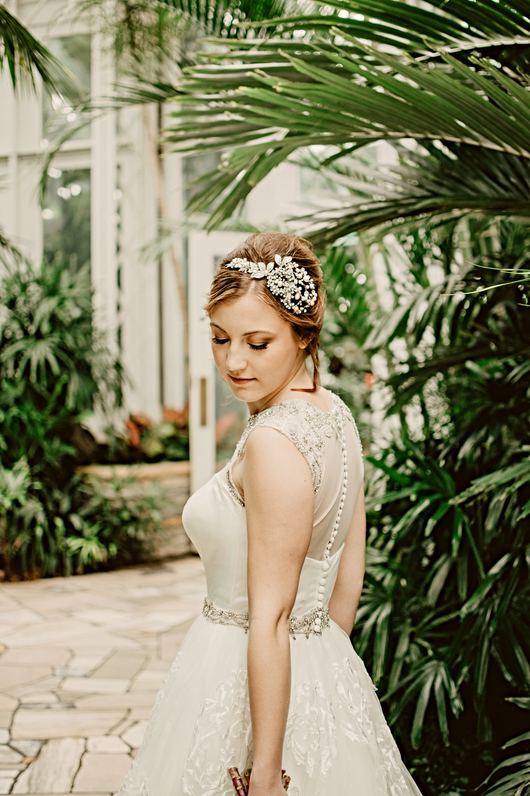 The glitz and glamour of Old Hollywood also take center stage this year, as sophisticated, feminine styles influenced by the likes of Elizabeth Taylor, Grace Kelly, and Audrey Hepburn reflect the elegance of former starlets. These throwback wedding gowns with modern twists flaunt tasteful silhouettes such as nipped-in waistlines; vintage-inspired fabrics like tulle; or softly fluted skirts paired with boat, cowl, or classic sweetheart necklines.
3. Beautiful Bows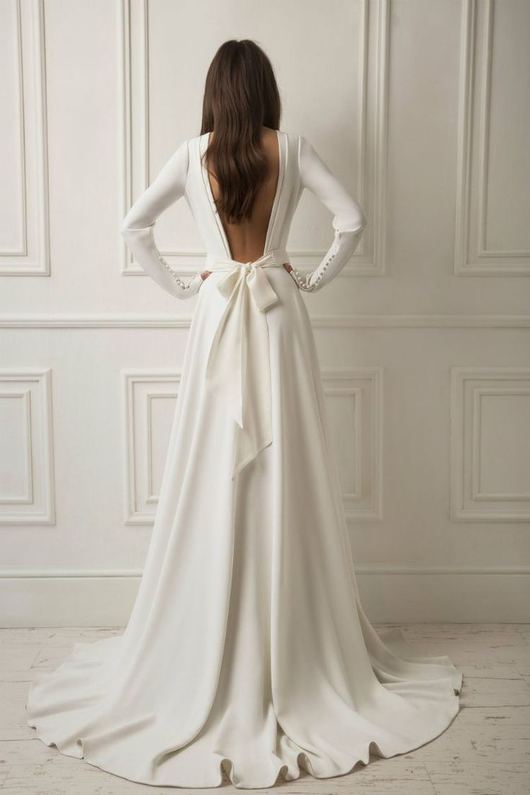 Aside from adding a dainty aesthetic to dresses, bows can also pack a punch. And this year, the pretty loops are making bolder appearances on everything from edgy ball gowns, to curve-hugging fit and flares, to timeless A-line dresses. Keep an eye out for large bows serving as conspicuous straps, striking trains, and sparkling accent pieces—helping to (literally) tie an entire look together.
4. Statement-Making Suits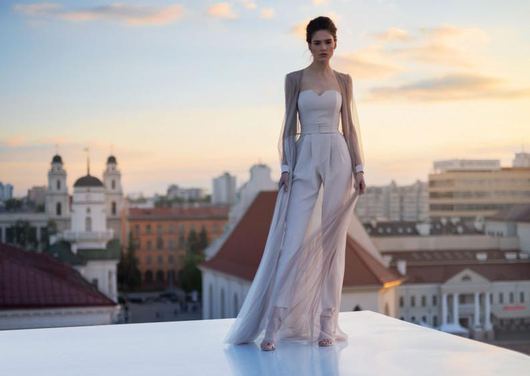 Similar to bows, jumpsuits and power suits have become part of the bridal fashion world and are perfect for brides seeking something nontraditional on their big day. The bridal version of a suit offers a chic, sassy look for those who want to feel strong, beautiful, and empowered when they walk down the aisle. Featuring everything from sheer fabrics, to deep V necklines, to strategically placed lace, these suits instill major confidence in any bride.
5. Captivating Capes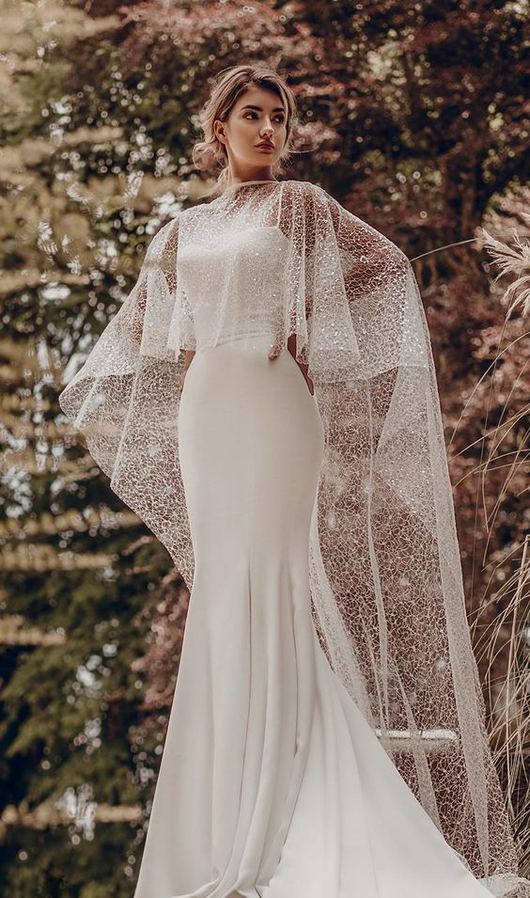 Not into veils? Well, you're in luck. Be on trend and swap out a veil for a full-length bridal cape or shorter capelet. The fashion-forward addition can serve as a nice silhouette and provide your gown with movement. Plus, it makes it easy to pull off a mid-wedding outfit change: Wear your cape or capelet during the ceremony for a more formal look, then whisk it away when you hit the dance floor at the reception.
6. Awe-Inspiring Asymmetry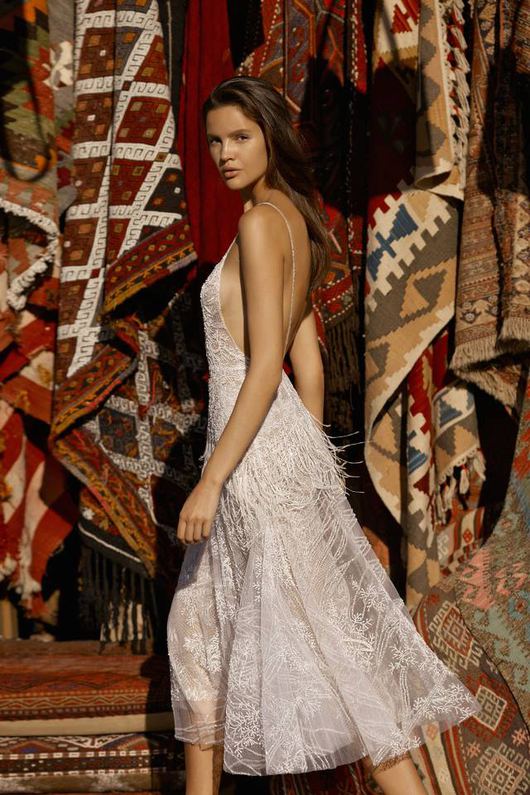 Asymmetrical looks are another attention-grabbing trend, with this year's dresses featuring flowy high-low skirts, tiered fabrics, unique necklines, bouncy ruffles, pleated tutu-like styles, and alluring slits. The intriguing, jaw-dropping effects make the gowns perfect for twirling.
7. Seeing Spots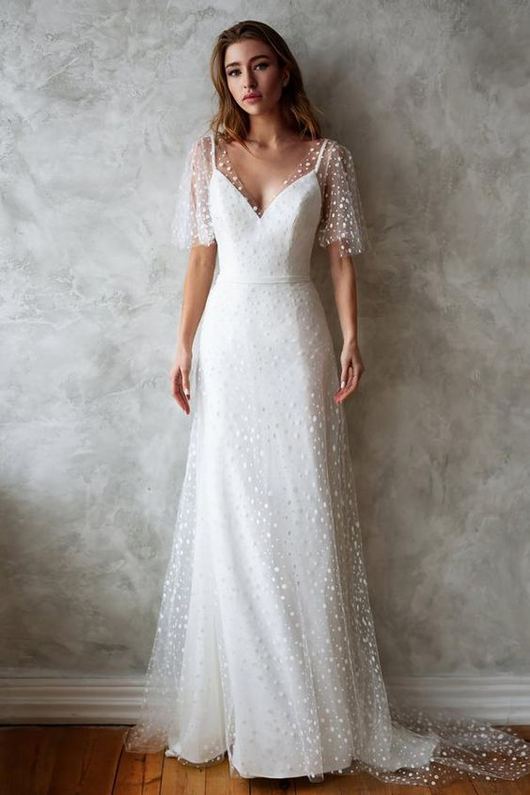 Polka dots have long embellished veils and bridal accessories, but now the playful pattern is making its way onto wedding dresses, as entire gowns are adorned with sheer, swiss-dotted overlays and various other circular designs. The chic dots add a timeless vibe and are particularly appealing to brides who love lace and tulle.
8. Flower Power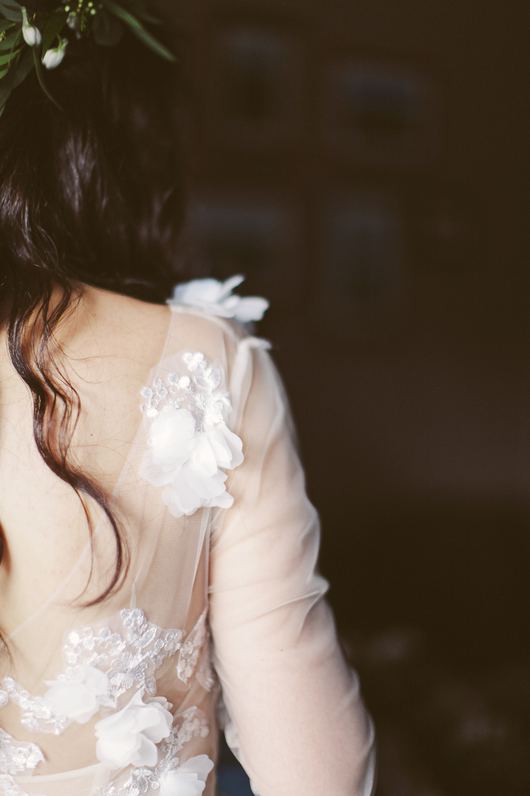 Wildflowers are sprouting up in everything from intricate embroidered lace, three-dimensional appliques, abstract embellishments, and more—imparting a whimsical, elevated look. The dynamic blooms put a textural twist on traditional bridal details, whether they're oversized and all over, delicate and cascading, or enhanced with crystals and feathers.
9. Fairytale Vibes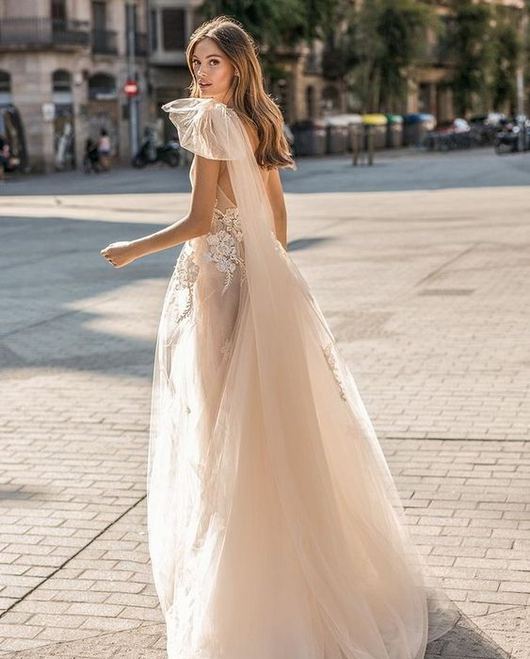 With seashell fan tops, iridescent colors, and fantastical embellishments, fairytale-inspired dresses are bound to make any bride feel like a princess. From vibrant hues, to coral-inspired beading, to wavelike pleating, to complex embroidery, these gowns are fit for royalty and ideal for brides wanting to make a grand entrance.
Now that you've found the perfect wedding dress, check out some of this year's other wedding trends to complete your perfect day.