By

Mackenzie Hutson
August 05, 2019
From choosing your formal wedding attire, to planning a wedding toast, to booking travel and accommodations, there is a lot to think about when getting ready to attend a wedding. While the couple is busy stressing over every element of the wedding, guest stress (a very real thing) is often overlooked. So in an effort to ease the worry that comes along with ironing out all of the details, we have composed your very own wedding guest survival guide to get you through the season.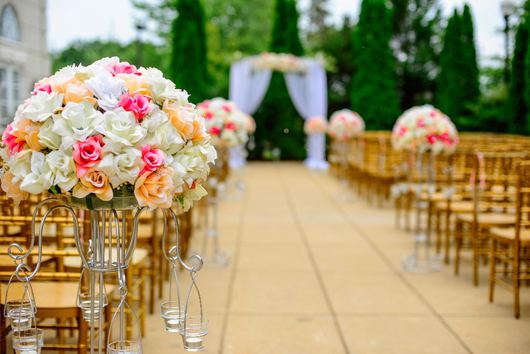 Survival Tip #1: Use Proper Etiquette
Sticking to proper etiquette is your first defense against crippling anxiety and guest shaming. The wedding party has a lot on their minds and can forget to consider the stress guests experience, so making sure to adhere to some simple guidelines will help the entire event go more smoothly for you.
Step 1: RSVP
To keep the happy couple happy, RSVP within the allotted time frame and include all of the information requested. The sooner you are able to confirm your attendance, the quicker the couple can confirm their numbers with the caterer, venue, and any other vendors that are contingent upon the final head count. Make sure to respond via the specified method; some couples prefer a quick text message, others want an email, and many request a handwritten response on formal stationery.
Step 2: Arrive on time
Seriously, a wedding is not the occasion to show up to fashionably late. For a small- or medium-sized ceremony, arrive 30 minutes before the scheduled start time, and for larger ceremonies, plan to be there 45 minutes early to get a good seat and settle in. If being late is unavoidable, sit in the back to avoid drawing too much attention to yourself.
Step 3: Use proper phone etiquette
Some couples want guests to use their wedding hashtag, post to a specific wedding account, and tag them in every photo—but others don't. Especially for small, intimate weddings, the couple may not have been able to invite everyone they wanted to, so tagging the couple in the photos and posting right away could cause unnecessary drama for the newlyweds. Whether or not the couple wants guests to post, make sure to stay out of the way of the professional photographer and avoid live streaming, posting during the ceremony, or otherwise interrupting their big day with your phone.
Step 4: Remain in your seat
At the end of the ceremony, it is customary for the couple's family members to be escorted out before the rest of the guests, so make sure to stay in your seat until you are sure the wedding recessional has been completed.
Step 5: Show up for both the ceremony and the reception
While it may be tempting to skip either the ceremony or the reception, make an effort to attend both and to sign the wedding guest book to prove your attendance. You can always leave the reception after the couple has cut the cake, so make sure to last at least that long to avoid being rude. Say thank you to the newlyweds and their parents before you leave, and they will likely not mind a bit that you are ducking out a tad early.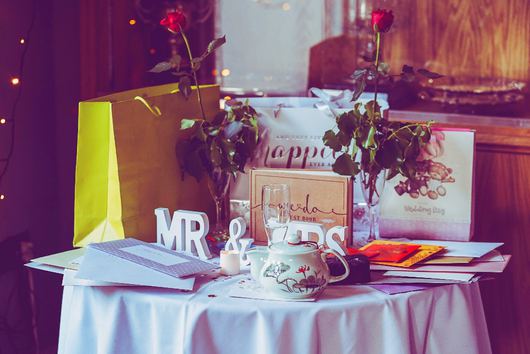 Survival Tip #2: Gifts & Wedding Wishes
Never show up to a wedding empty-handed. Whether it's an elaborate gift or a simple keepsake, it's the thought that counts, so don't put too much pressure on yourself to find the perfect thing. If the bride and groom have included a link to their wedding registry on the invitation, try your hardest to stick to it, especially if you don't know their style. If they have been longtime friends, it is probably pretty safe to go off-list, but ensure you get a sentimental gift if you do. As a rule of thumb, the wedding present should make up about 60 percent of your total gift budget if you are invited to the engagement party and bridal shower.
While saying congratulations to the newlyweds was once considered impolite (implying that it was a surprise the bride was able to find a partner), today it is a widely accepted phrase. Since it is customary to include a card with the gift, write "congratulations" or "best wishes" along with a heartfelt note to the newlyweds.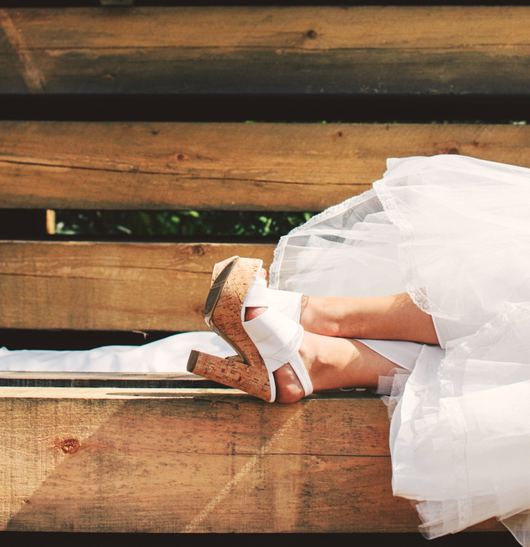 Survival Tip #3: Whatever You Do, Don't Wear White
Figuring out what to wear to a wedding can be one of the most difficult, stressful, and costly expenses involved with attending a ceremony. Wedding attire is very convoluted and ranges from the fancy black-tie clothing, to the moderate cocktail attire, all the way down to casual dress, so make sure to read that wedding invitation carefully. Regardless of the dress code, never wear large amounts of white to a wedding.
Though weddings are becoming less traditional these days and bridal gown colors can vary, it is best practice to avoid white tops, bottoms, and dresses (though white accessories are acceptable). Speaking from experience, it's incredibly awkward to show up to a wedding wearing the same color as the bride—though for the record, I wore a dressy maroon jumpsuit and the bride was in a maroon dress, and how could I have known?
Heel protectors are a life-saver for outdoor wedding ceremonies so you avoid sinking into the grass—but it's also smart to bring a pair of flats for the reception so you can dance the night away. And it's never a bad idea to pack an emergency kit with Band-Aids and the like for yourself or anyone else who may need it.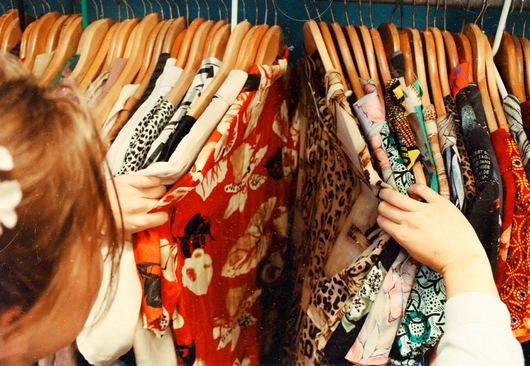 Survival Tip #4: Save Money Where You Can
If you already have the right clothing to wear to the wedding, you have a huge opportunity to save money. But if you need to buy something new, consider renting an outfit or purchasing one from a consignment store. In addition to saving money on your attire, consider splitting the cost of travel and lodging accommodations with a few friends who are also attending the wedding. Carpooling and sharing a suite or home rental can save some big bucks. Packing snacks and picking up groceries to avoid eating out can also cut costs.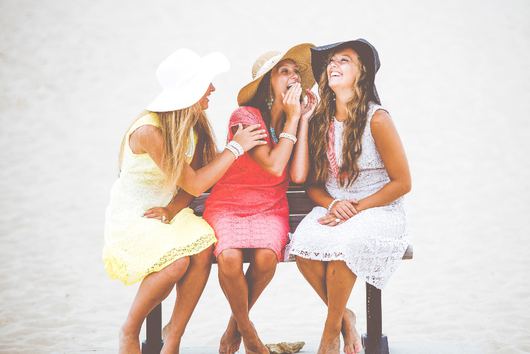 Survival Tip #5: Do Your Research
As much as possible, look into the wedding color palette and theme before planning your outfit. While you may know one of the people getting married, it is good to understand their partner and family somewhat so you have a better idea of what to expect. If the wedding party is into Wedding Crashers-esque football games, for example, it's good to know that in advance so you can pack an appropriate outfit. Doing a little research can also go a long way for making small talk with other guests.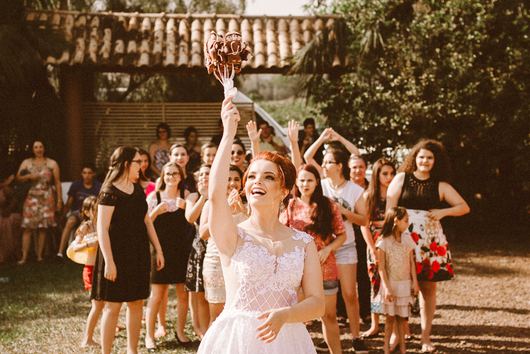 Survival Tip #6: Don't Be THAT Person
Whoever THAT person is in your mind, don't be them—and don't be the person who gets in the way of the photographer, the one who starts every sentence with "at my wedding", the one who can only say negative things, the jealous one making snide remarks, or the one who gets violent during the bouquet toss. (Honestly, punching somebody else for some flowers is not the way to get hitched, so do everyone a favor and play nice; you can buy yourself a beautiful bouquet once you get home.)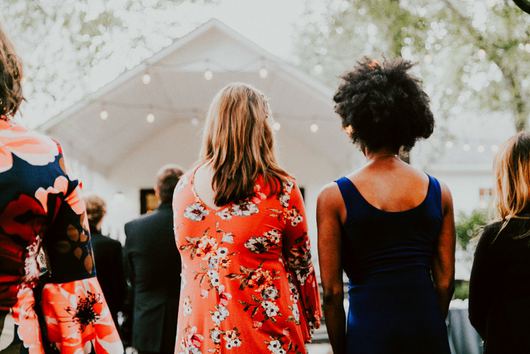 Survival Tip #7: Mingle
As awkward as it can be, take some time to talk to a few of the guests you don't know. Preparing topics ahead of time is a great way for introverts to ease into the situation; asking where everyone is from, how they know the newlyweds, and what they do for work are good options that can naturally lead into other conversations. Another way to seamlessly maneuver the event is to participate in the activities available during the festivities. Whether it's playing a round of corn hole, taking pictures in the photo booth, or joining a group activity before the wedding, connecting to new people will feel less forced when you have already established a shared interest. And if there is time, try to explore the town before the wedding to find cool places that other guests might also be interested in checking out, so you can tell them about it.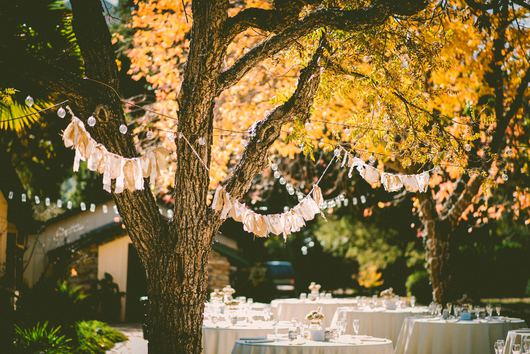 Survival Tip #8: Take A Break
Being around a lot of new people can be exhausting, so make sure to check in with yourself and to take a break if you need it. There is nothing wrong with going for a quick walk or changing your shoes to be more comfortable on the dance floor—and they give you a good excuse to slip away for a little while.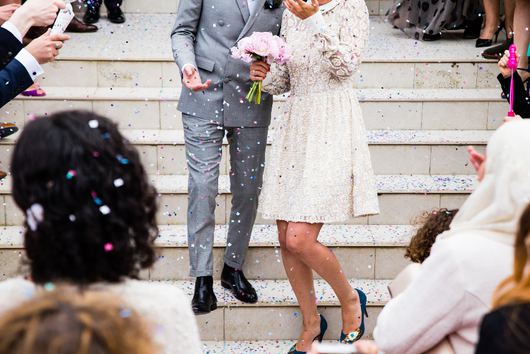 Survival Tip #9: Don't Hog The Couple
Just like survival tip #6, hogging the bride and groom would make you THAT person who gets on everybody's nerves. While it's okay to speak to them right when you get to the reception and just before you leave, give them the flexibility to roam around and speak with everyone instead of consistently stealing them away. If they choose to sit at your table or engage in conversation with you, don't feel guilty, but also try not to approach them when they finally do make their rounds.
Now that you've read this survival guide in mind, you're one step closer to being wedding-ready. Have another tip for wedding guests? Let us know your best piece of advice.