By

California.com
December 26, 2020
As California mitigates health risks during the COVID-19 pandemic, some travel restrictions may remain in certain communities. Call the local and regional tourism offices to learn more about the restrictions in your intended destination. Thank you for reading, and stay safe.
One of the many reasons why we love Santa Barbara—aside from the beautiful mountains, amazing surf spots, and fresh seafood—is that it has some of the best beaches in the country. What makes a beach great varies based on the visitor, but Santa Barbara has something for every type of beachgoer.
From tiny, secluded coves to wide blue coastlines, you'll find beautiful bodies of water in any and every shape, size, and color in Santa Barbara County. To make the decision on where to swim, surf, or pitch a beachside tent, we've rounded up a list of the crème de la crème of nice beaches in Santa Barbara.

The Best Beaches in Santa Barbara County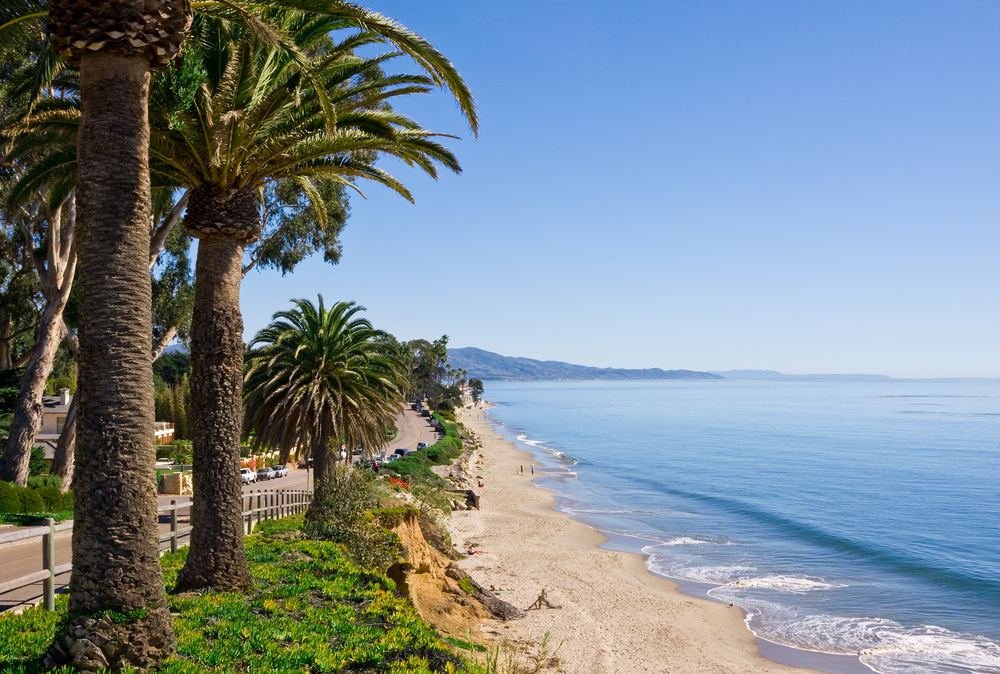 Butterfly Beach
As one of the few west-facing beaches in Santa Barbara County, Butterfly Beach provides plenty of sun and warmth throughout the year. Situated right across the street from Four Seasons Resort The Biltmore Santa Barbara, this small beach in upscale Montecito is perfect for long strolls and sunset views. Locals frequent this top beach in Santa Barbara to swim and surf.
Butterfly Beach is also one of the best dog-friendly beaches in California, so you can let your pooch run leash-free along the shore as you soak up the sun. There aren't many amenities at the beautiful Butterfly Beach (not even public toilets), so plan accordingly. Street parking is first-come, first-served.

Santa Claus Beach
One of Santa Barbara's best-kept secrets is none other than Santa Claus Beach. Located in Carpinteria—just a short drive away from downtown Santa Barbara—this soft-sand beach, set against the backdrop of majestic mountains and lined with beautiful beachside homes—is a local favorite. The descent into the water is shallow and gradual, making it perfect for families with little kids.
As one of the best beaches in Santa Barbara, Santa Claus Beach's gentle swell is ideal for beginners who want to practice their water sport of choice. Surfing, bodyboarding, and stand-up paddleboarding are among the popular water sports choices at this top beach in Santa Barbara. There are a variety of restaurants, shops and board rental stands nearby, and parking is available on a first-come, first-served basis.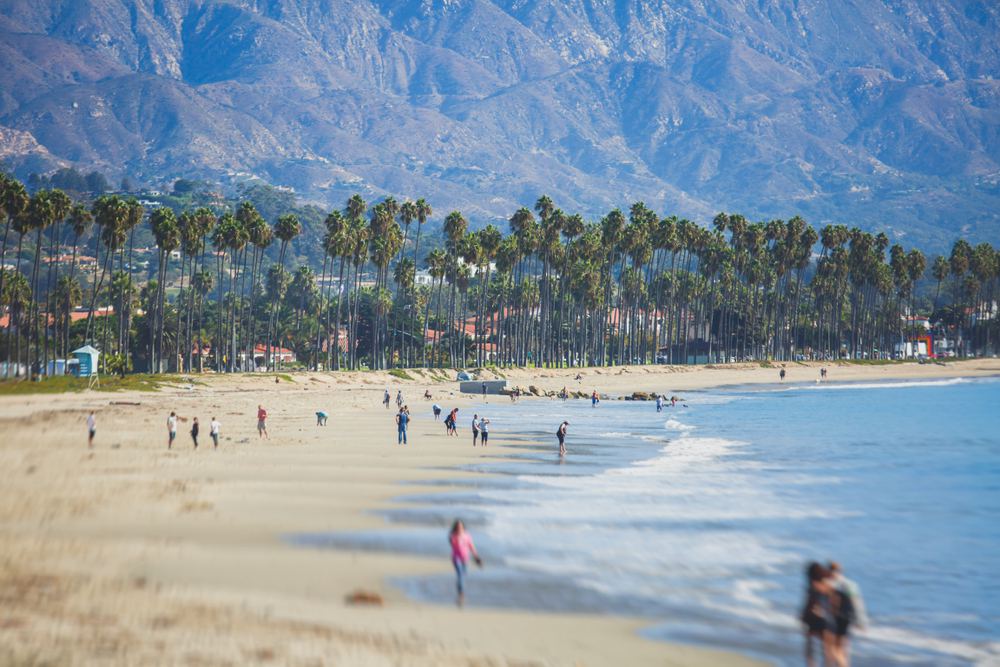 Leadbetter Beach
Planning on going to college in Santa Barbara? You'll definitely frequent Leadbetter Beach. A favorite among Santa Barbara college kids, this seaside hangout spot right across the street from Santa Barbara City College is constantly busy with young people swimming, surfing, and tanning. Leadbetter is one of the most manicured beaches in the area, amenities wise—restaurants, BBQ grills, showers, picnic areas, and restrooms are present within walking distance from the shore.
Go on a windier day, and you'll be able to enjoy windsurfing and sailing on the vast waters. This nice beach in Santa Barbara is a perfect destination to mingle. College kids newly relocating to the area will love spending time and making memories at this top beach in Santa Barbara.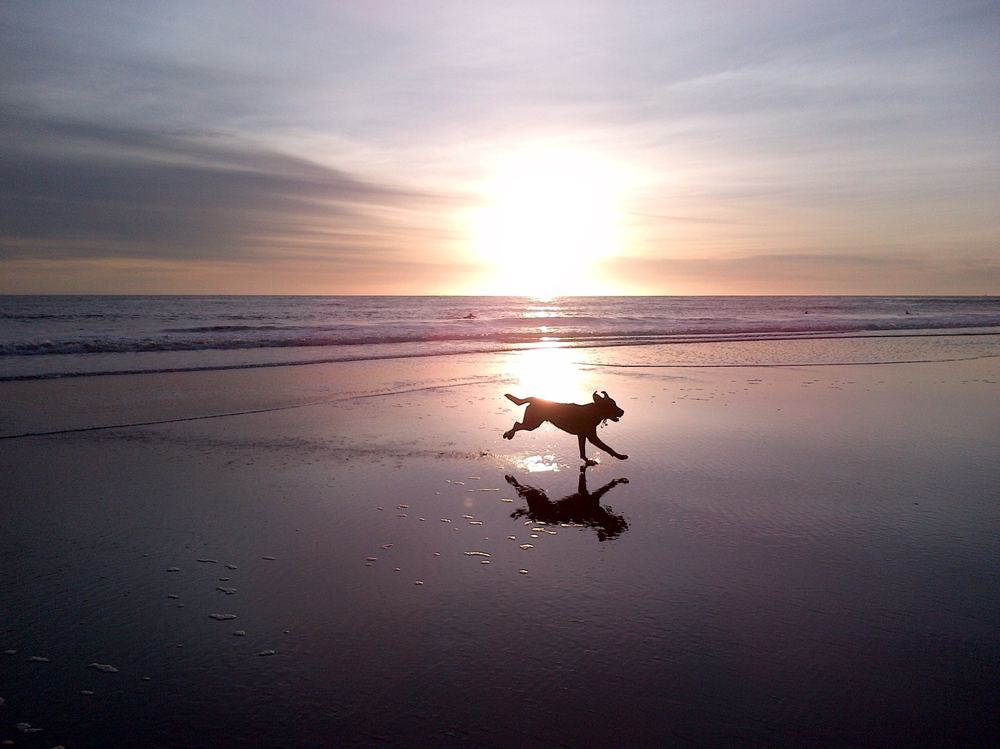 Arroyo Burro Beach County Park
Santa Barbara locals know Arroyo Burro Beach County Park by an alternate name—Hendry's Beach. The local surfers and paddleboarders frequent Hendry's because it's one of the best surf spots in California. If you're up for a hike along the beach, it's totally possible to get to Mesa Lane Beach (another one of the best beaches in Santa Barbara) by taking the loop trail to the Douglas Family Preserve.
Arroyo Burro Beach is one of the cleanest beaches in the area thanks to the locals from the South Coast Watershed Resource Center, who clean the shores regularly. The beach is also ideal for dog owners; the park has a designated area for pooches to roam leash-free. There are a couple of restaurants overlooking Hendry's, too, where you can get a quick bite if your stomach starts rumbling.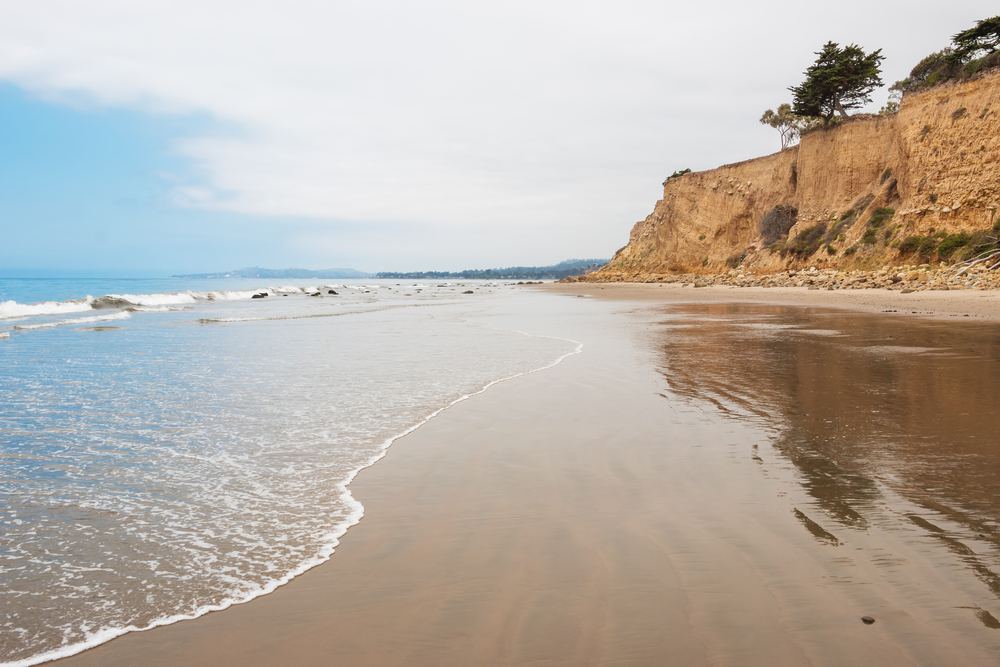 Loon Point Beach
For couples looking to add a beach stop to their romantic winter getaway, Loon Point Beach is the place to be. This secluded and tranquil beach is just off the freeway and is protected by steep cliffs. If you visit this hidden beach in Santa Barbara on a weekday, it's very likely that you'll have the shore all to yourself—especially during this time of year. There are no facilities at Loon Point Beach itself, so make sure you come prepared. Popular activities at this beach include sunbathing and swimming. You can also get to Summerland Beach by heading north if you're up for a stroll.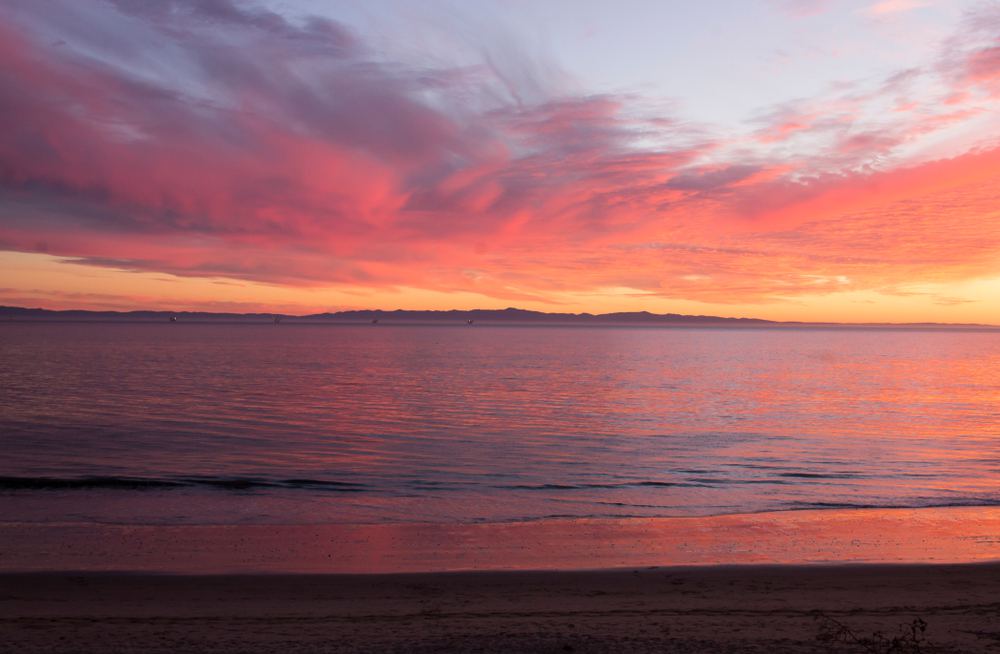 Summerland Beach
Drive 10 minutes south of Santa Barbara and you'll reach Summerland Beach in the city of Summerland, California. As one of the best beaches near Santa Barbara, Summerland offers plenty of amenities to make your leisure time as enjoyable as possible. The beach is located right under Lookout Park, where you'll find a volleyball court, a playground, barbecues, picnic tables, and restrooms.
This top beach in Santa Barbara usually isn't crowded and offers a peaceful vibe. When spending a weekend in Santa Barbara, it's ideal to spend a full day at Summerland Beach. The town of Summerland boasts plenty of dining and shopping options, including unique antique stores and boutiques.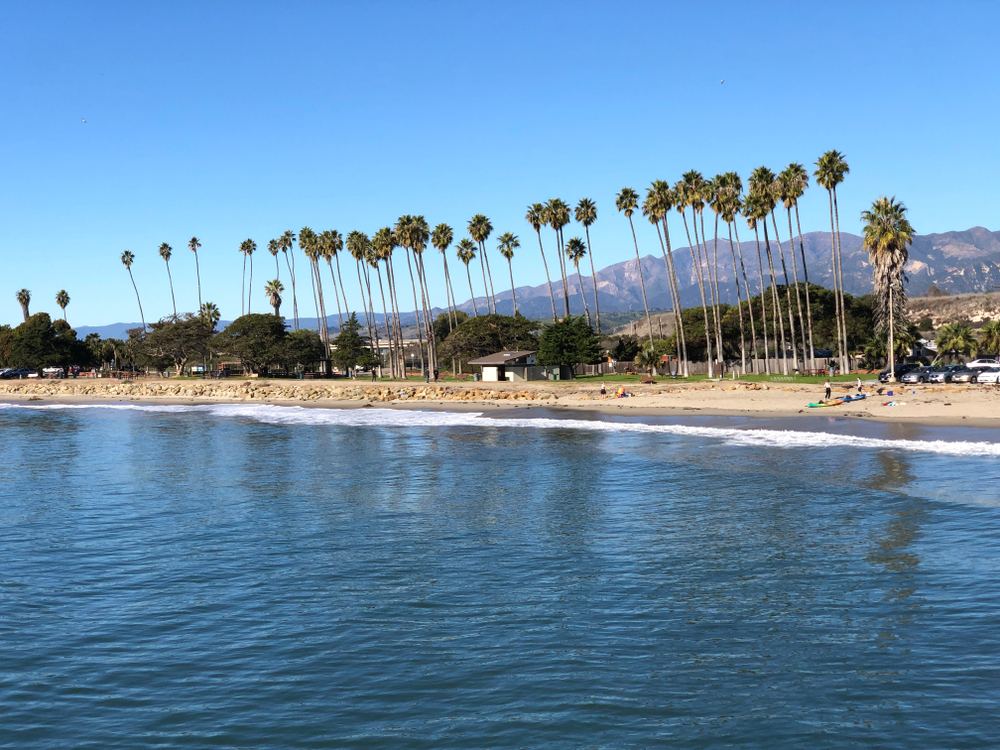 Goleta Beach Park
Make sure you add enough songs to your beach day playlist—you'll want to spend the day at Goleta Beach Park. Located next to the University of California, Santa Barbara, this is one of the best beaches around Santa Barbara. Stroll the 1,500-foot pier, which boasts majestic views of the Pacific. People of all ages can enjoy activities in the water since the waves are gentle and roll delicately to the shore. Kayaking, paddleboarding, swimming, and especially fishing are popular pastimes at this top beach near Santa Barbara.
Not in the mood to get into the water? There are picnic tables, barbecues, and volleyball courts on-site. You can also bike the beachfront trails, bird-watch, and hike the surrounding paths. No need to worry about amenities at Goleta Beach Park, either; there are plenty of dining options near the shore.