With its enticing beaches, year-round sunshine, and expanse of red-tiled roofs nestled between a brilliant blue swath of ocean and the chaparral-covered Santa Ynez Mountains, Santa Barbara is an idyllic three-day weekend getaway. As soon as you arrive in this laid-back city, you'll feel as though you're in a different world—and one you won't want to leave. The salt-kissed air, stunning scenery, and cool marine breeze immediately make you feel refreshed, relaxed, and inspired.
That feeling is what made me fall in love with the beach town while touring college campuses, which led me to attend UC Santa Barbara and then stay for three years after graduating. (Can you blame me?) There is so much to do and see—from dining at world-class restaurants, to kayaking in the Pacific Ocean, to taking in iconic Spanish Colonial architecture—and it doesn't take long to realize you're in a truly special place. In case you're not sure where to start, here's a former local girl's guide to Santa Barbara.
Getting to Santa Barbara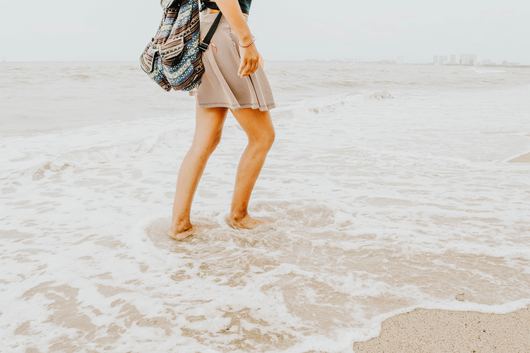 From the San Francisco Bay Area, drive approximately five hours on U.S. 101 South or take the slightly longer yet more scenic route on the Pacific Coast Highway. From the Los Angeles region, the drive is merely two hours via U.S. 101 North.
If you'd rather travel by plane, both San Francisco International Airport and Los Angeles International Airport offer direct, one-hour flights.
Another transportation option is the Amtrak Pacific Surfliner, which departs from San Luis Obispo and San Diego, offering spectacular scenery as you pass by the rolling hills and pristine coastline.
DAY ONE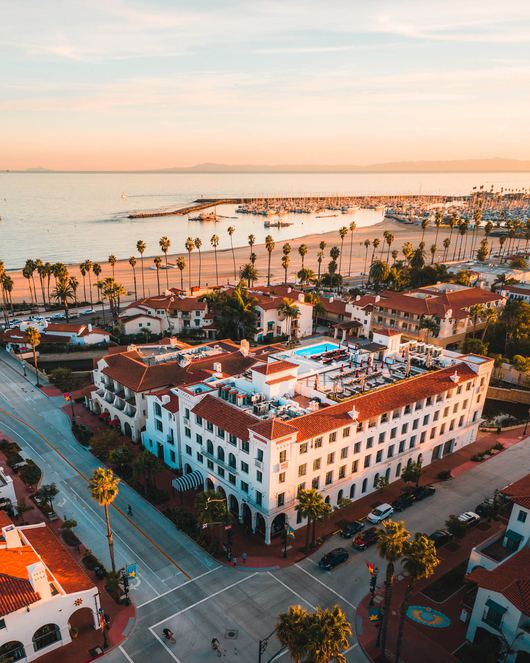 Afternoon
Santa Barbara visitors have an array of options for accommodations—from hillside hotels, to beachfront condos, to high-end resorts—but for a unique and pampered experience, head to the Hotel Californian. Set along the palm-fringed streets of downtown Santa Barbara, merely one block from the beach, this Spanish Colonial Revival–influenced resort immediately draws you in with its modern Moorish interior decor from celebrity designer Martyn Lawrence Bullard. As soon as you step inside the posh lobby, you'll become mesmerized by the intricate tilework, dramatic archways, and vibrant accents.
Incorporating the façade of the original 1925 Hotel Californian, the 121-room boutique hotel also features a rooftop pool providing panoramic views of the coastline and the Santa Ynez Mountains, so you can take a dip and admire the vistas whenever the mood strikes. Other enviable amenities include a luxurious Turkish-inspired spa, fashion boutique, and Michelin Guide–recommended eatery. Throw in the glamorous accommodations, and it's no wonder the Hotel Californian made Travel and Leisure's "The It List 2018" and Condé Nast Traveler's "Hot List 2018".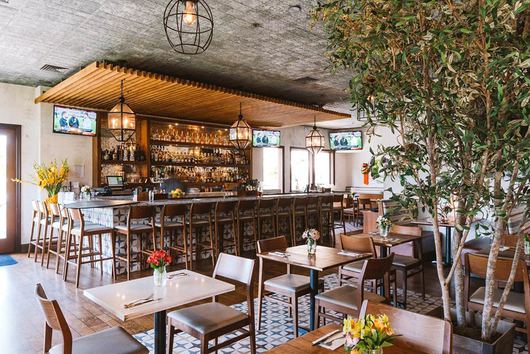 Once you've checked in and unpacked your suitcases, prepare for the day's adventures with a hearty meal at Santo Mezcal. While Santa Barbara has no shortage of excellent Mexican restaurants due to its rich Mexican and Spanish heritage, this elegant eatery is a standout, drawing crowds with its contemporary Mexican cuisine and impressive selection of artisanal beverages.
Begin with an appetizer of crispy empanadas stuffed with cheese and local shrimp. Follow it up with an Instagram-worthy entrée of California seafood, such as the pulpo a las brasas (tender octopus marinated in adobo and tossed with chile oil) or the enchiladas Cabo Azul (two enchiladas packed with crab and Monterey Jack cheese, smothered in a creamy poblano sauce, adorned with strips of crispy sweet potato, and served alongside a pyramid of rice).
Hunger satiated, pop next door to MOXI, the Wolf Museum of Exploration and Innovation. Housed in a Spanish Colonial–style building with whimsical sea-themed accents, this science and technology museum features fascinating hands-on indoor and outdoor exhibits across three floors, grouped into themes such as Light, Speed, Interactive Media, and Fantastic Forces. See how 3-D printers create objects, make your own sound effects for a Hollywood movie, build a race car and test it on the museum's tracks, step inside a giant guitar, or take a selfie and use it to craft a customized mosaic to share with your friends. Top off your visit with sweeping Santa Barbara views from the rooftop deck, where you can peer through a series of different scopes in the lookout tower.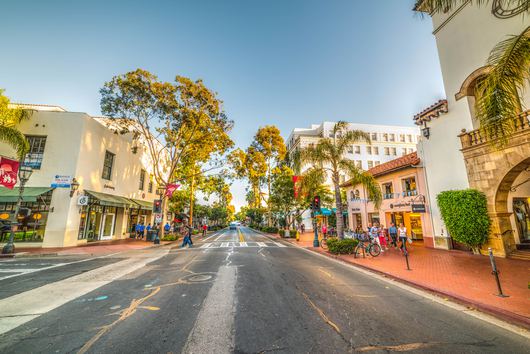 Continue the fun by heading up State Street and into the heart of downtown Santa Barbara. The city's main thoroughfare is lined with locally owned boutiques, providing the perfect excuse for some retail therapy. Buy a breezy dress or Italian booties at Diani Boutique; browse for beach reads at The Book Den; and descend into Salt Cave, a Himalayan salt cave that sells everything from foodstuffs and crystals for cooking to skincare products, candles, and lamps. Don't miss the side streets off of State, either. Head down the passageways of La Arcada for more boutiques, and go through Paseo Nuevo to shop at familiar spots such as Nordstrom.
Evening
Just before sunset, walk down to the historic Stearns Wharf. Built in 1872, California's oldest operating wooden pier served the freight-shipping needs of the South Coast for more than a quarter century. Now, the wharf is home to souvenir shops, restaurants, an ice-cream parlor, and a marine museum with an interactive educational facility. Meander to the end of the pier, where you may see surfers catching waves, local fishermen reeling in mackerel or halibut, and if you're lucky, dolphins frolicking in the waves.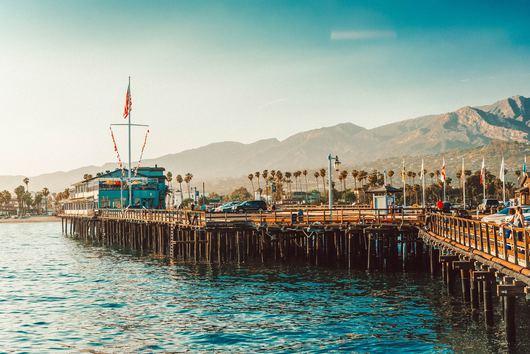 If you decide to sink your toes in the sand and stroll along the shore, be warned that you may get tar on the bottoms of your feet. Due to the offshore oil fields, tar washes up on most Santa Barbara beaches, so it's best to wear inexpensive sandals in case you wind up stepping in some goo (though baby oil helps to remove it).
Linger until the sun drops behind the ocean, watching as the sky morphs into breathtaking hues of orange, gold, red, and purple. (I still believe Santa Barbara has the best sunsets.) Then, head back to your home away from home at the Hotel Californian, and freshen up for dinner. Tonight you'll savor a slice of Italy at Olio Pizzeria, a local haven hidden in a quiet outdoor shopping area off of bustling State Street. Rustic yet sophisticated, this is no pizza joint. Gathered around wood tables in the cozy dining room, fashionable couples and groups of friends sip drinks and devour thin-crust, wood-fired pizzas.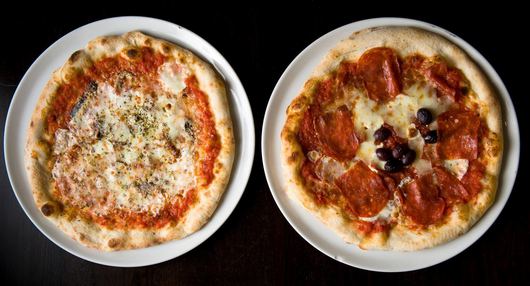 While you can't go wrong with any of the pizzas—which are served fresh out of the stone-framed oven—the diavola is perfection, featuring fresh mozzarella, spicy salami, and Gaeta olives. For antipasti, try the fried zucchini blossoms (if available) or the selection of salumi and cheeses from different regions of Italy. And save room for a little dolce: You'll want to dip into the creamy, house-made chocolate-hazelnut panna cotta.
After dinner, walk around the corner to grab a nightcap at The Good Lion. Named after a short story by Ernest Hemingway, this speakeasy-inspired spot features a weekly rotating beverage menu that highlights fruits, herbs, and spices from the Central Coast—making it the perfect destination for farm-to-glass drink aficionados. Seeing the masters in action is half the fun; deciding what to order is the hard part.
DAY TWO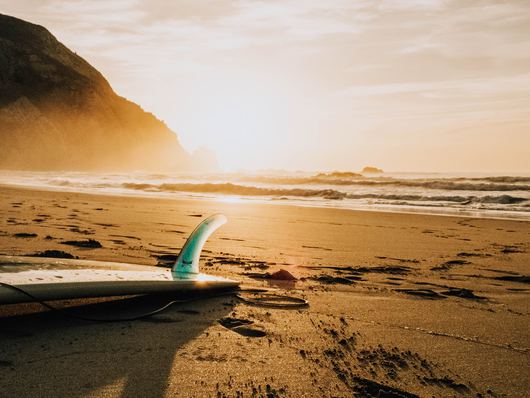 Morning
Get up early for a down-home breakfast at the waterfront Sambo's Restaurant. Nosh on the complimentary house-made muffins and pastries as you admire the beachside views and watch the morning runners and cyclists fly by. A beloved local spot since 1957, this family-owned café offers everything from hefty omelets to salsa-doused huevos rancheros, as well as more decadent options such as California Benedicts and chocolate-chip pancakes.
After fueling up for the day, get out on the water to see the area's natural wonders with Santa Barbara Adventure Company. Take a two-hour surfing or stand-up paddleboard lesson to get a total body workout while enjoying the scenery. Or, go for a leisurely ride along the coastline on a kayak tour that takes you past sea lions, kelp forests, and the historic pier.
If you'd rather stay on land, lace up your tennis shoes and hit the trails. One of the most scenic hikes is up to Inspiration Point, which offers panoramic views from 1,800 feet above the coast. Two routes lead to this picturesque perch in the Santa Ynez Mountains. If you want a challenging hike, start at San Roque Road (located right off upper State Street), and take the Jesusita Trail to Inspiration Point for a roughly seven-mile round-trip trek. But if you desire a shorter and easier alternative, take the Tunnel Trail (about a five-minute drive from downtown Santa Barbara) to Jesusita for a 3.75-mile round-trip hike. No matter which path you take, you'll get your heart pumping and be rewarded with jaw-dropping vistas at the top. (Just make sure to arrive before 10:30 a.m. so you beat the weekend crowds and the afternoon heat.)
Afternoon
Reward your morning efforts with an alfresco lunch at Old Mission Santa Barbara. Known as the "Queen of the Missions" for its exceptional beauty, it was founded by the Spanish Franciscans in 1786 and is still an active parish church after more than 200 years. The historic landmark even hosts several special events for Old Spanish Days Fiesta Santa Barbara, one of the top local festivals. And its Mission Rose Garden is an ideal picnic spot where you can dine amongst 1,500 rose bushes on the expansive lawn—and admire breathtaking views of the city and Pacific Ocean.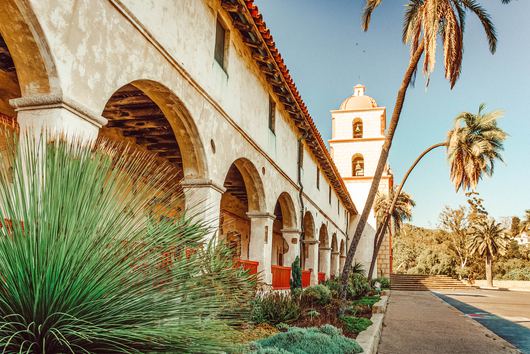 Pick up picnic provisions at the nearby C'est Cheese, a foodie's paradise that offers 120 types of cheese—plus a mind-boggling assortment of cured meats, including jamón Ibérico, mole salami, and house-cured pancetta. The best part? You can sample anything before you buy, so don't hesitate to ask for a taste. But if you're feeling a bit more famished, the Santa Barbara Public Market has you covered. Featuring a plethora of purveyors serving up everything from drool-worthy tacos and comforting Thai fare to Central Coast barbecue and vegan eats, this culinary hot spot offers to-go meals for any craving.
For another cultural experience following your picnic and explorations at the Mission, head to the Santa Barbara County Courthouse—it's not your average government building. Designed in the Spanish Colonial style, the courthouse is a stunning local landmark, featuring a red-tile roof and verdant grounds. Inside, you can get a visual history lesson from the elaborate murals depicting Spanish settlement and agriculture, admire ornate wrought iron chandeliers, and go to the top of the clock tower for a 360-degree view of Santa Barbara.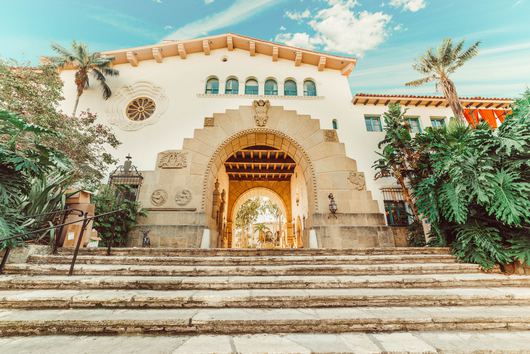 As you tour the rooms of the courthouse, make sure to look up. In the Clock Gallery, the ceiling is decorated with sparkling fiber optics that depict the constellations from the night sky when Santa Barbara was named in 1602.
Spend the rest of the afternoon exploring Santa Barbara's hippest 'hood: The Funk Zone. Bordered by the beach and State Street, this former warehouse district has been transformed into an edgy, colorful neighborhood with public art installations, gourmet restaurants, chic shops, and numerous tasting rooms.
Evening
End the day at the lively Loquita. Located on the outskirts of the Funk Zone, this Spanish restaurant has been spicing up Santa Barbara since it debuted in 2016. The expansive, wooden bartop and charming dining room are often packed and abuzz with activity, as friends chat over artisanal beverages, waiters speedily walk by carrying trays of tapas, and chefs hop between stations in the exhibition kitchen. But the best place to sit is out on the lush patio, where you can dine under twinkling string lights and revel in the crisp ocean breeze.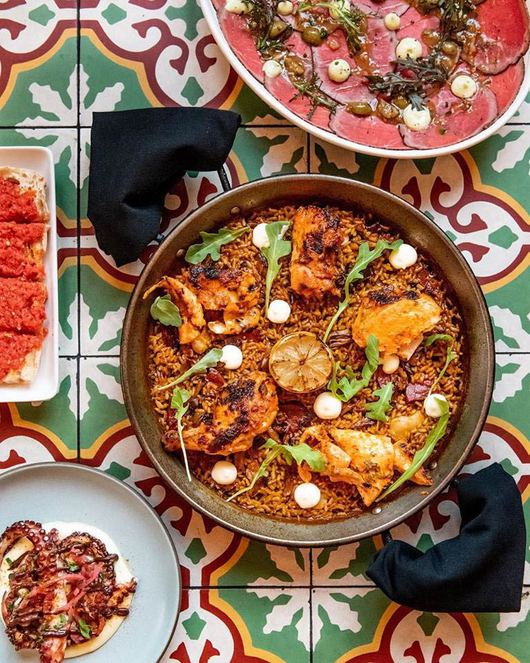 Kick off your own private fiesta with a seasonally inspired pintxo, such as Manchego cheese with Ellwood cherry tomatoes and panko. Continue your culinary journey with the cheesy croquetas de pollo and the melt-in-your-mouth Kurobuta pork belly adorned with slices of sweet watermelon and fresh watercress. But the real showstopper is the Spanish chorizo and chicken paella dotted with gigante beans, hen of the woods mushrooms, and creamy aioli. Conclude the evening on a sweet note with an order of the cinnamon- and sugar-dusted churros accompanied by rich chocolate, dulce de leche, and fruit-infused dipping sauces.
DAY 3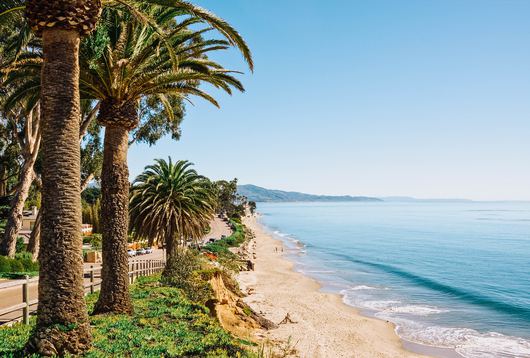 Morning
Check out of the Hotel Californian, then drive 10 minutes down the coast to indulge in a decadent Sunday brunch at Bella Vista. Tucked away inside The Four Seasons Resort, The Biltmore Santa Barbara, this restaurant provides panoramic ocean views from its Italian marble terrace, making it a picturesque spot for enjoying a leisurely meal. Bella Vista is particularly famous for its Sunday buffet brunch, where you'll find an impressive assortment of mouthwatering fare that goes beyond waffles and made-to-order omelets (though those are offered, too). Think shrimp and oysters; a variety of sushi, rolls, and sashimi; fresh caviar; creative tacos; cheeses and house-cured meats; a carving station of prime rib, lamb, and wild salmon; and a chocolate fondue and dessert station. You'll definitely want to wear your stretchy pants.
Walk off your meal at Butterfly Beach. Located across from The Four Seasons, this coastal gem is popular amongst locals and visitors alike—and for good reason. The pristine swath of sand is one of the most picturesque spots in the region where people wile away the day lounging on the shore, catching waves, and cooling off in the brisk waters. Spend some time savoring the spectacular scenery and reveling in the sensation of the invigorating breeze, the sound of the crashing surf, and the permeating scent of salty air. Soak up as much as you can, and take the feeling home with you.