By

California.com
September 09, 2020
There's nothing more sentimental and joyous than the celebration of eternal love and lifelong partnership. When one of your close friends or relatives gets engaged, you'll be giddy with excitement and want to congratulate the future newlyweds. You may also want to purchase a unique engagement gift for them to show your love. While some prefer to skip the engagement gifts, these inspiring engagement gift ideas will be too tempting—and they're bound to make your favorite lovebirds smile. These are the best engagement gifts from California brands to buy now.
The Best Personalized Engagement Gifts to Celebrate the Big News

The Best Day Ever Candle
Company: The Little Market | Prosperity Candle

Price: $42
What's better than a personalized aromatic candle to evoke dreamy memories of their engagement day? Choose a scent that will complement the couple and their future wedding theme. Whether it's rose, plumeria, or pineapple (there are plenty of other scents to choose from as well), the Best Day Ever candle definitely makes for a great engagement gift. The candles are made in the U.S. by refugee women, so celebrate your friends' happy news while benefiting the world.

Navy Marble Wedding Guest Book
Company: Nostalgic Imprints
Price: $34.50
The bride-to-be will love a wedding guest book so that she can forever remember the loved ones who celebrated with her on her special day. Nostalgic Imprints offers an elegant navy marble wedding guest book with a matte hardcover finish. You can even customize the book's size and the number of pages. Engrave the couple's names and wedding date as well to eternally commemorate this life-changing event.

Personalized Picture frames
Company: Nostalgic Imprints
Price: $29.79
Personalized picture frames are traditional engagement gifts that never go out of style. So, gift the newly engaged couple in your life a stylish wooden picture frame from Nostalgic Imprints. You can also engrave a sweet quote or note to the lovebirds. For an additional personal touch, print your favorite picture of the lovers and put it in the frame for them.

Mr. & Mrs. Coffee Mug
Company: Jolly Lives (sold on Etsy.com)
Price: $35
Waking up next to your beloved and enjoying a romantic morning together before the two of you sip freshly roasted coffee out of matching mugs are couple goals. Being newly engaged is basically official permission to be lovey-dovey, so don't hesitate to get the couple a set of ceramic marble Mr. and Mrs. Coffee mugs. The two mugs also come with two cup lids, two spoons, a silk ribbon, and a pink greeting card.
The Best Engagement Presents for
Family Members

The Something Blue for Their Big day
Company: Williams Sonoma Home
Price: $125
Celebrate your loved ones' engagement by purchasing one of the most meaningful engagement gifts for couples—the Williams Sonoma Blue Crane Ginger Jar Vase. In Chinese culture and art, cranes symbolize longevity and everlasting love. The Blue Crane vase colors are chosen in the style of traditional blue-and-white Yuan Dynasty pottery and perfectly suit any interior design, making it easy for the future lovebirds to decorate their home with the artistic piece.

Avocado Green Mattress
Company: Avocado Green Mattress
Price: $900
New household items are hands down the best engagement presents to receive from family members. Many newlyweds start their life together by updating or redecorating their home, so get them an essential bedding item—the 100-percent natural Avocado Green Mattress. The mattress, like most of the brand's products, is made with GOLS organic-certified latex, wool, and cotton materials.
Unique Engagement Gifts
for Your Best Friend

RNR Rentals
Company: Black Bear Villa
Price: $800 (for a two-night stay for two adults)

Swamped with organizational and logistical aspects of planning a wedding, engaged couples sometimes can't find time for themselves. Giving them an opportunity to embark on a romantic getaway will be a much-appreciated engagement present.
Rent out one of the RNR full-service properties based in stunning South Lake Tahoe. One of the coziest and most tranquil options is Black Bear Villa. Not only is it nestled in the most beautiful region of the Golden State, but it also features a private hot tub, pool table, shuffleboard, and air hockey table. The couple is definitely bound to love this romantic and relaxing mountain retreat.

Adventure Gear
Company: REI

Price: $229
The newly engaged couple's lives should be filled with adventure. Gifting hiking or camping accessories is a great reminder that it's always a good idea to get away from the hustle and bustle of the city for a romantic retreat. Go with the REI Co-op Half Dome two-plus tent, which is spacious, long-lasting, and high-quality. You'll guarantee the lovely young couple a perfect camping experience.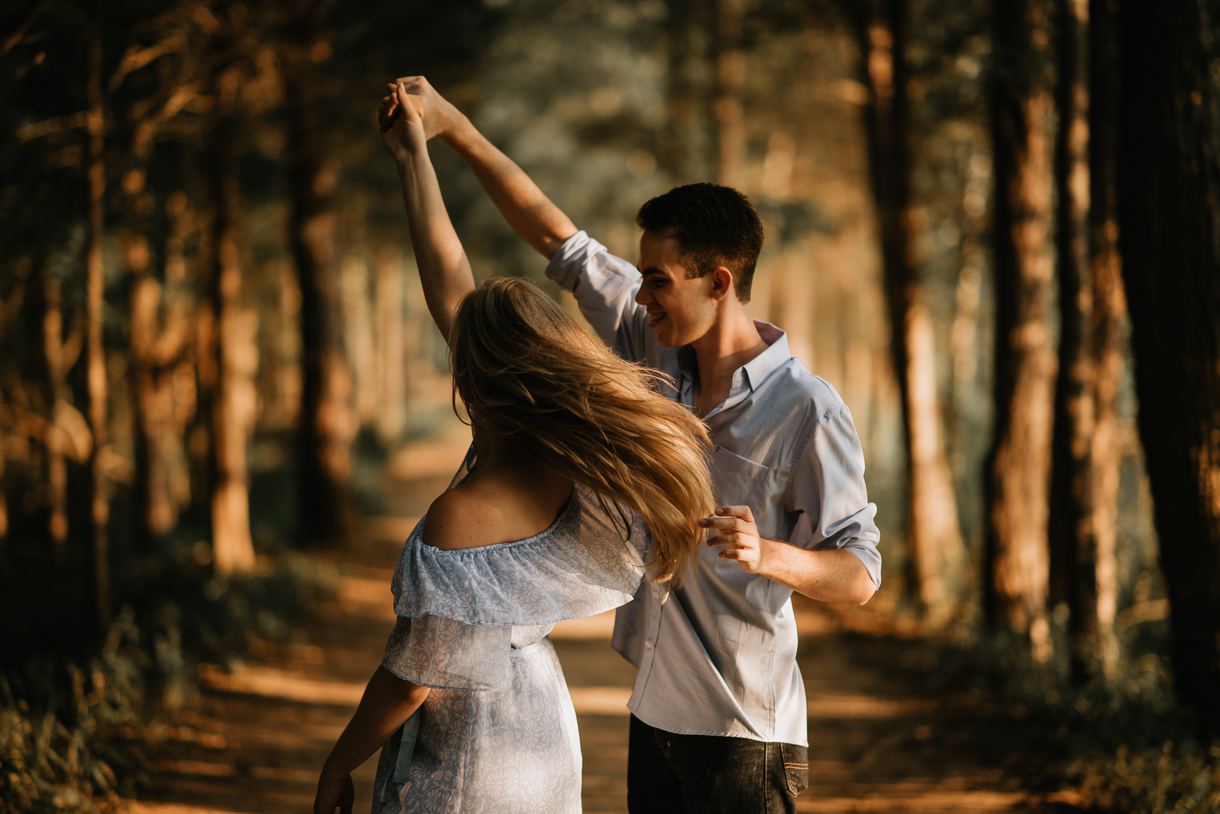 Online Dancing Classes
Company: Airbnb

Price: $30 (per hour for two people)

What's more fun than hitting the dance floor with your better half? Puerto Rican salsa dance party lessons make for a unique and entertaining engagement gift. An hour or two of professional training will forever transform the couple into the life of the party. An added bonus—they'll be better prepared for their wedding-day dances and will also learn more about Puerto Rican dance culture.

Meal-Kit Subscription
Company: Sun Basket

Price: From $72
There are so many fun things for couples to do, but sometimes, the daily routine of working, cooking, and cleaning leaves little spare time. Help your friends and gift them a "Quick and Easy" meal plan subscription from Sun Basket. This plan's healthy and diverse daily menu will give the couple more time for dancing, star-gazing, painting, or for trying something new together.

Spa Day at the El Morocco Inn
Company: El Morocco Inn and Spa

Price: $50–$190

Pamper the couple with a luxurious spa day at the El Morocco Inn and Spa, located in the oasis of Desert Hot Springs. After a luxurious massage, the couple can take a dip in the healing mineral water pools, jacuzzi, and swimming pool. Encourage them to book a night or two so they can turn it into a romantic weekend getaway; this is the perfect way for the couple to kick back and relax together.
Help them with their Wedding
If you are low on funds but want to give the gift of the century, assist the lovebirds with wedding day planning. Following the proposal at one of the most romantic places in California, the couple may struggle to find the perfect wedding destination. You can either offer them your time or help them find a professional wedding planner.