By

California.com
April 04, 2021
Need a gentle push to achieve your workout goals? Try a fitness tracking app and it'll throw in praise for kicks. Boasting more functions than a Swiss Army knife, these apps count steps, calories, and your heart rate. Technology has made workouts infinitely more flexible. Now, you can easily transform your living room or backyard into a high-intensity gym.
Blast your outdoor workout playlist and get ready to hustle for that muscle with these fitness tracking apps.
The fitness apps to check out next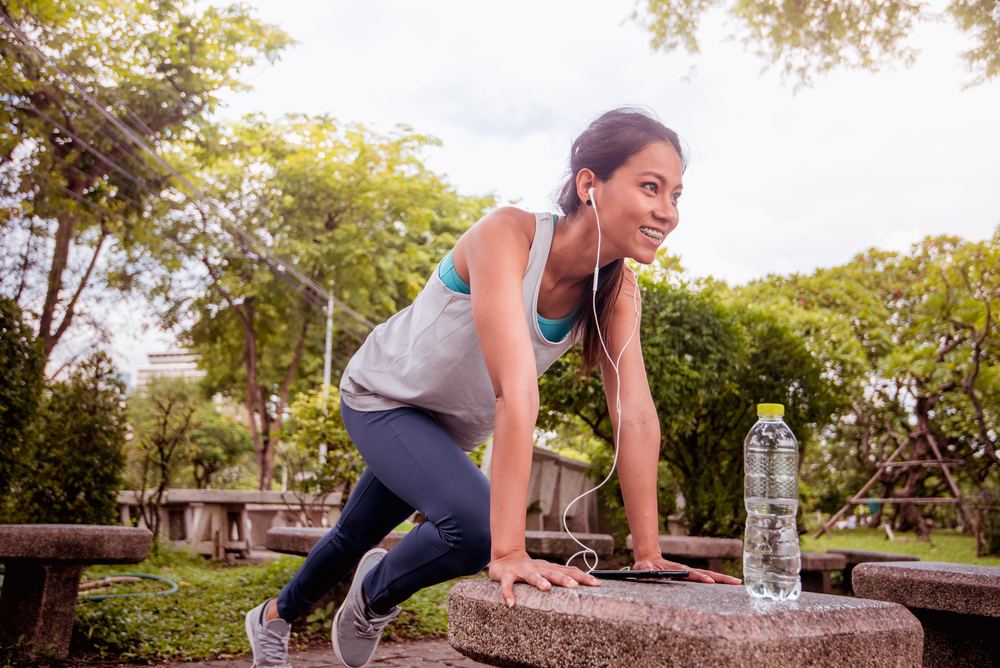 Strava
iOS: Available
Android: Available
Cost: $5 per month
While Strava can be used for a handful of activities—swimming, CrossFit, running—the brand's a cyclist's paradise. From distance and speed to elevation and calorie burn, the app does it all. Monthly challenges celebrate health, making the San Francisco-based Strava app one of the best fitness apps on the market.
The app thrives on shared fitness fun. Show off your stats, post pictures, and interact with friends and pro athletes—just like you would on social media. Except here, you get motivated to keep the workouts going.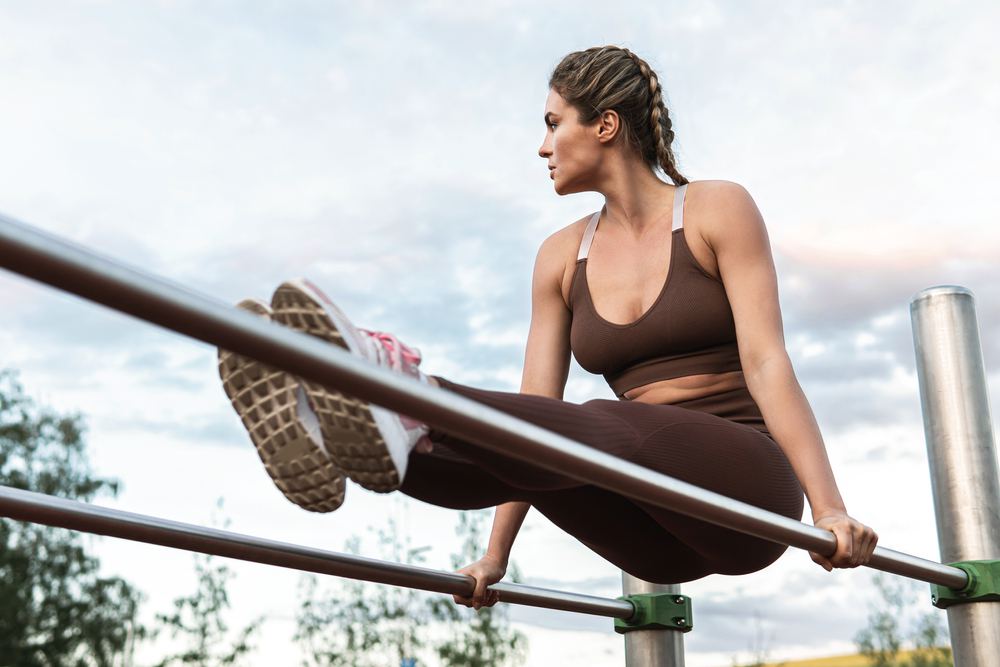 Jilian Michaels: The Fitness App
iOS: Available
Android: Unavailable
Cost: $14.99 per month
Brought to you by L.A.-based Jilian Michaels—one of America's beloved fitness trainers—is an app brimming with 24/7 motivation. Regardless if you're a beginner or a pro, chances are you'll be exceeding your workout goals thanks to Jillian's impressive workout collection.
Stream over 1,000 workout plans right onto your phone, tablet, or TV. With health-consciousness in mind, the app helps you meet your goals in areas of weight loss and toning. Gym, at-home, outdoor training, and zero equipment workouts are all available to users.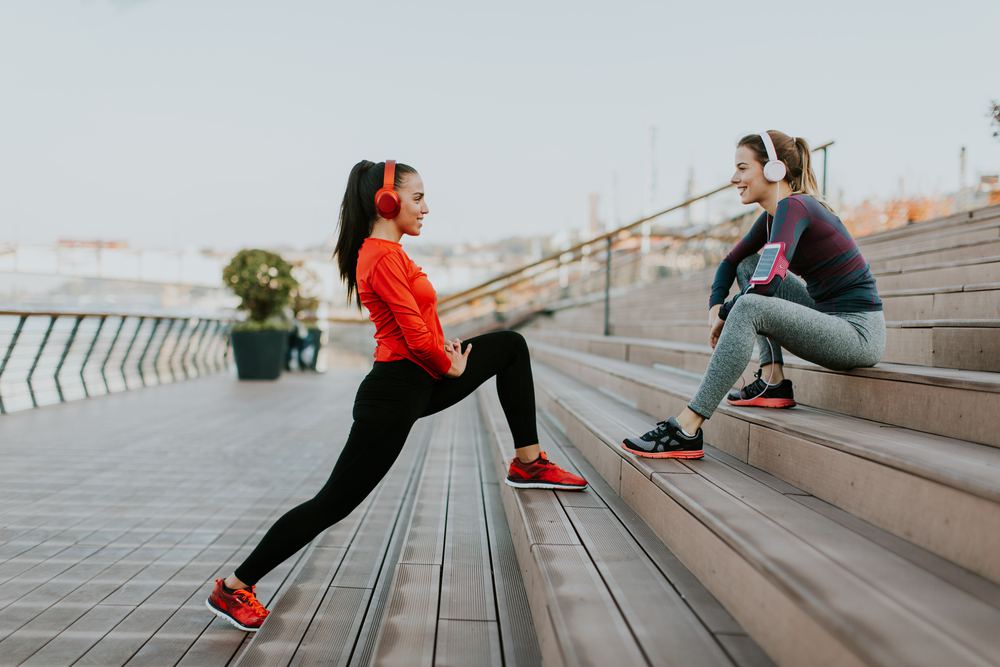 Keelo
iOS: Available
Android: Unavailable
Cost: Free with in-app purchases
For those seeking high-intensity training, the San Francisco-based app Keelo definitely doesn't disappoint. The app has more than 150 full-body workouts, each designed to build strength and condition muscles. In addition to strength and conditioning, you'll find warm-ups and cooldowns. While you have to pay for some of the exercises, the vast majority are free and will push your limits.
Though Keelo's fitness classes focus on your body weight, you can filter your HIIT preferences. Dumbbells, med ball, and kettlebell workouts are available on the app—just turn up your playlist and get moving. Each Keelo workout lasts about 20 minutes, so squeeze in a quick HIIT workout during your break.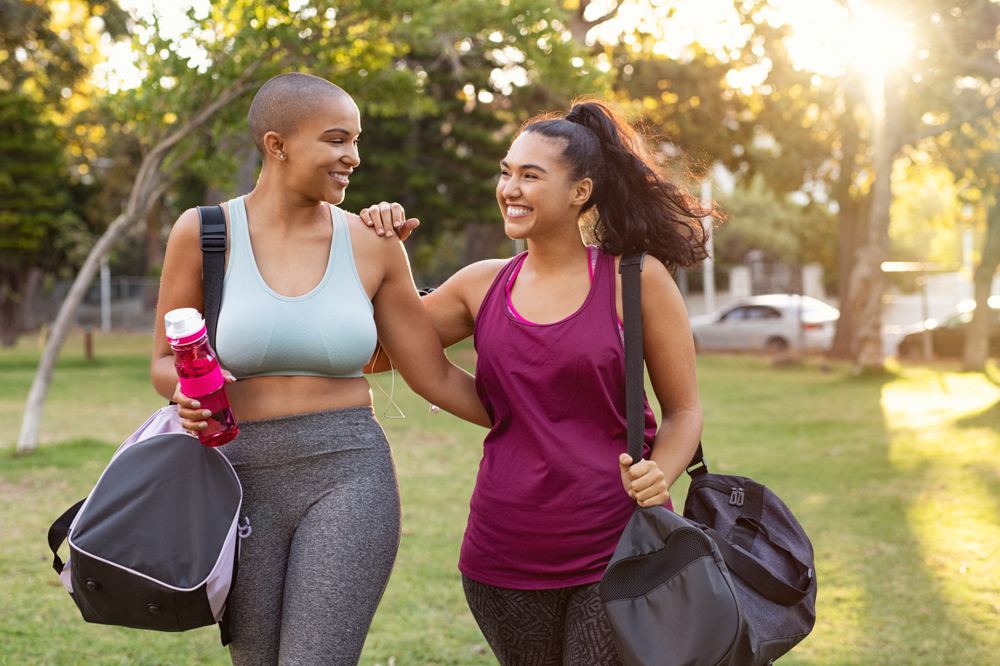 JEFIT
iOS: Available
Android: Available
Cost: Free with in-app purchases
Boost your cardio routine with JEFIT—a free workout app based in Sunnyvale that gives your day a jump start. This community platform is about sharing your goals, providing fabulous fitness tips, and curated workout programs that suit you perfectly.
The best part? With JEFIT, your rest days are taken into consideration, guilt-free. Thanks to its amazing tracking ability, the app rewards you anytime you break your personal record.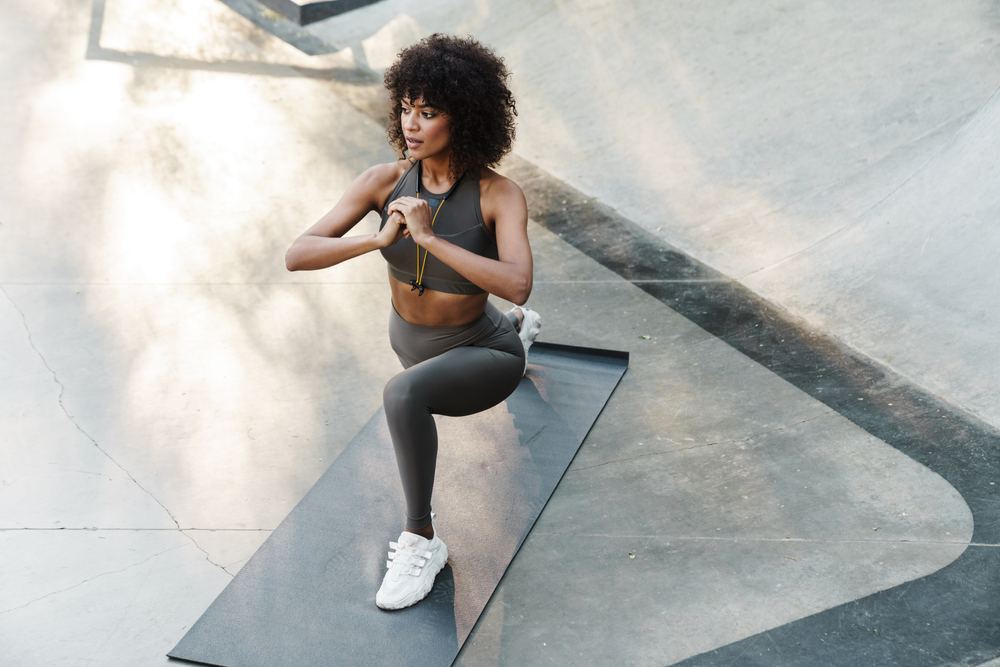 Glo
iOS: Available
Android: Available
Cost: Free with in-app purchases
If you're looking to improve your strength and flexibility, adding yoga to your regime is the solution you've long been seeking. For yoga, meditation, pilates, and fitness classes, Glo is your go-to.
With over 4,000 classes on demand, 16 styles for any level, and a global network of instructors, the Santa Monica-based Glo app will be a staple amongst your top workout apps. Regardless if you're a beginner or a yogi, there are endless challenges waiting for you on this awesome fitness app.
The best free workout apps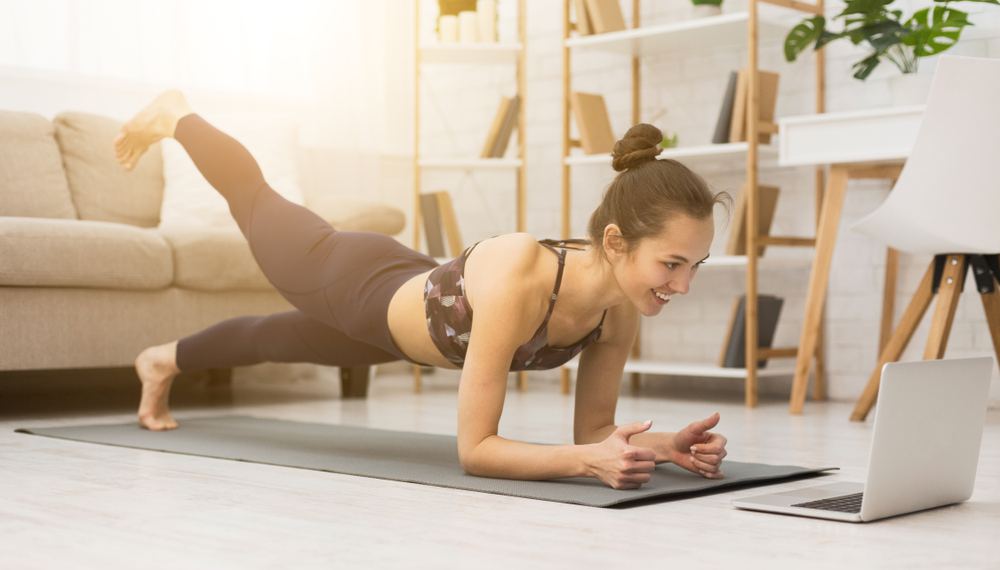 Renpho
iOS: Available
Android: Available
Cost: Free
When it comes to health, it's best not to use shortcuts. That's why losing weight with Renpho is a great idea. The app tracks your journey based on multiple body composition metrics—BMI, body fat, muscle mass, metabolism, and more. The fitness tracking app, headquartered in Anaheim, helps you become more health-conscious.
Easily paired with your Fitbit, the app serves as your digital progress monitor. Users can create multiple profiles, which completely separates the data. This allows users to keep track of both personal and family fitness journeys.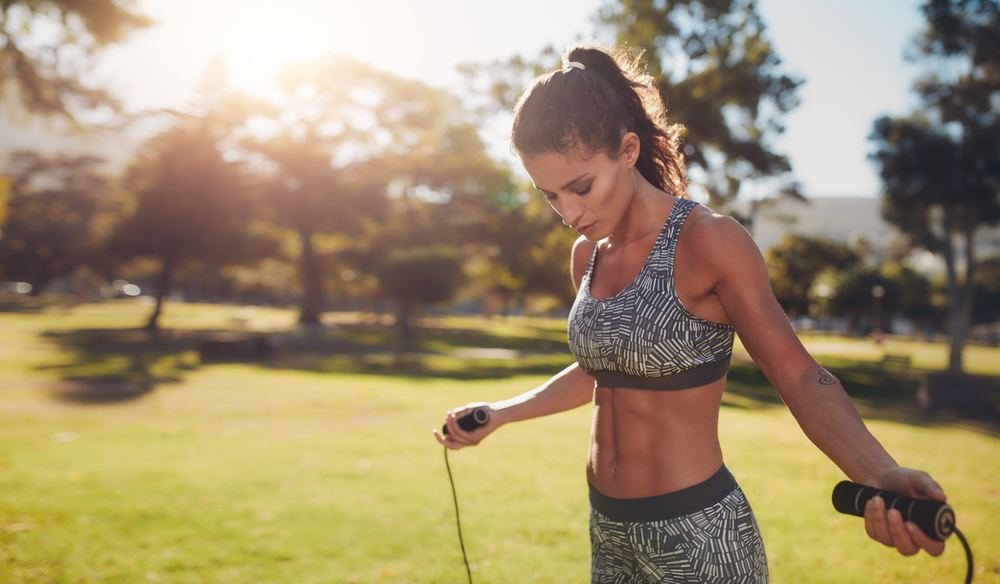 MyFitnessPal
iOS: Available
Android: Available
Cost: Free
Weight loss is made easier with MyFitnessPal—the best free workout app on the market. Designed for those who lead a busy life, the app is a convenient guide to fitness on-the-go.
San Francisco's MyFitnessPal app boasts more than 350 exercises. The fitness tracking app shows how much a person burns during each activity based on their age, build, gender, and other physical attributes. Ranging from strength-training and cardio to yoga and pilates, the exercises will strengthen your body and mind.
Perhaps the greatest thing about MyFitnessPal is its community focus. The forum helps enthusiasts measure personal growth through achievement and welcomes idea exchange between users.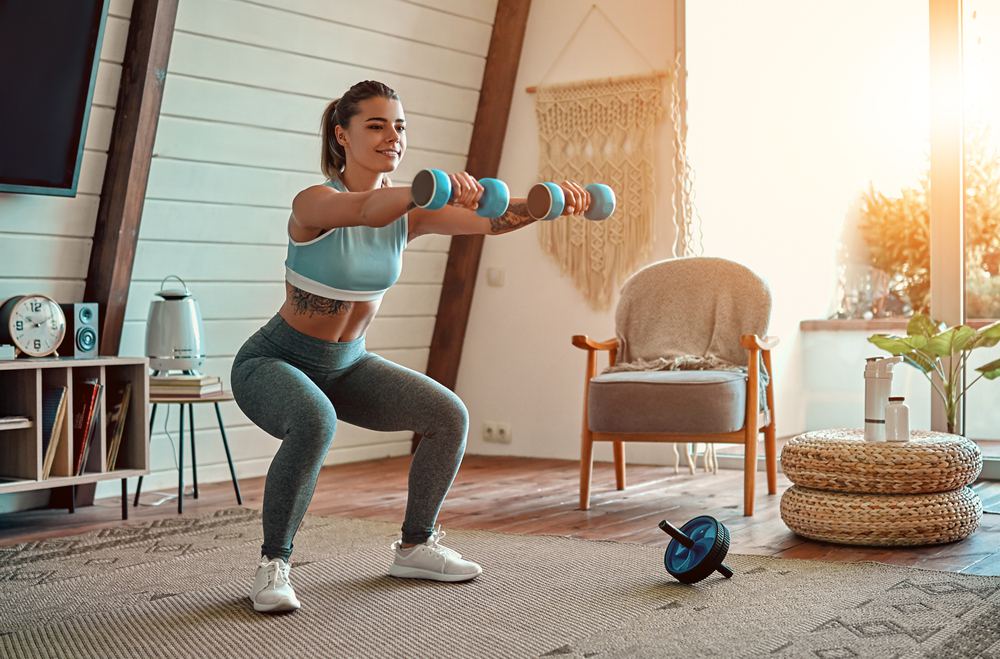 FitOn
iOS: Available
Android: Available
Cost: Free with in-app purchases
If you're in search of a free workout app with at-home exercise routines, look no further. Lose weight and sweat with free curated videos from FitOn—an L.A.-based fitness platform that's all about personalized plans.
The best part of the app is that it features sessions from celebrity trainers like Jeanette Jenkins, Casey Ho, and Katie Dunlop. What better way to take care of your mind and body than learning from the best?
With FitOn, you can:
Reduce stress with guided meditations

Increase mind and body awareness with yoga practices

Take your pick between dance, HIIT Barre, and cardio workouts

Browse each workout by category, body part, length, and intensity

Join

live virtual workouts

with other enthusiasts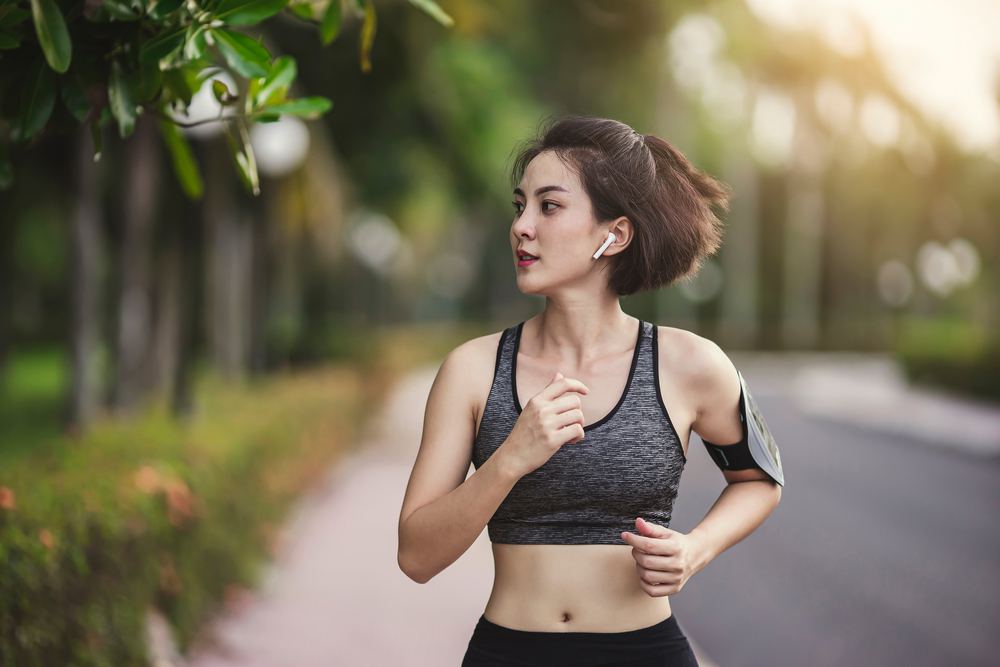 Fitbit Coach
iOS: Available
Android: Available
Cost: Free
With dynamic workouts and adjustments via feedback, the San Francisco headquartered Fitbit Coach app goes the extra mile to make sure you stay in shape. The guided workouts are basically your personal trainer—available for you anywhere, at any time.
Fitbit Coach takes a look at your daily activity and finds exercises that benefit you best. If there's anything the app attests to, it's that variety is key. Browse hundreds of workouts for your legs, arms, back, and core. If that's not enough, the fitness database is constantly updated to bring you the freshest and finest.