Flowers have long acted as romantic, thoughtful gestures when given to loved ones, held during weddings, and placed as the centerpieces of shared tables. While some things, like the significance of giving and receiving flowers, do not change, the way in which we present them is always evolving.
Last year saw an increase in the popularity of pastel colors, palm leaves, and touches of greenery, but we will see added complexity in the coming seasons. Weddings, events, and brunches are brighter this year with bold pops of color and elegant details. The traditional bouquet has gotten a makeover, as the ombre hues that were on trend for hairstyles a few years back have made their way into the floral world. These varied tones of one staple color add intricacy to the arrangements and allow a sophisticated air to envelop the room while rustic touches balance the mood.
Likewise, the way we interpret rustic touches has evolved from barn doors and wood floors to industrial spaces and gray accents. Incorporating vibrant blooms and luscious greenery into the arrangements balances out the cold interiors by bringing the outdoors in. Using lighter florals to contrast the jewel tones of the statement flowers enhances the drama and romance of the piece while balancing the contrast of neutrals and forest greens.
These trends are flowing into wearable flowers as well. While there is always a place for a flower crown, floral combs and bracelets are creeping in to steal the show.
A desire for local alternatives to outsourced blooms has been on the rise over the past couple of years and is continuing in 2019. While this often leads to an overall price increase, florists are offering à la carte options to appeal to a wide variety of customers. They are also promoting the ethical benefits of supporting local growers in an effort to balance the value-to-cost ratio.
Florists across the state are jumping on the trends and sticking with traditional bouquets to offer every floral option imaginable. Read on to see why some of our favorite florists made the list.
Bay Area Florists
Farmgirl Flowers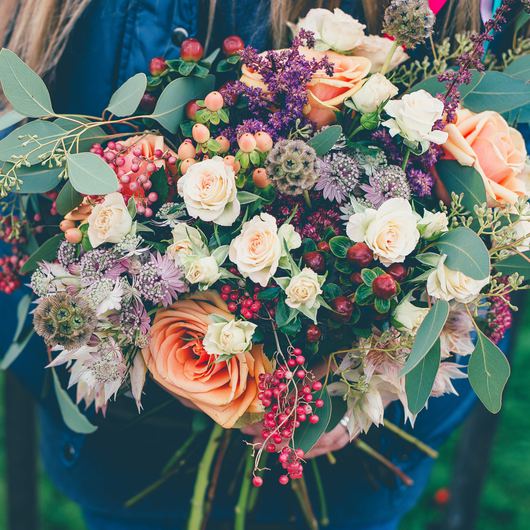 Farmgirl Flowers is located in San Francisco and is the creator of the burlap-wrapped bouquet. This quaint floral shop hand-wraps bouquets in reused burlap coffee bags from local coffee roasters, reducing its overall carbon footprint and reducing waste from local businesses. The company aims to source all its flowers ethically by supporting farmers who pay living wages and provide medical benefits for their workers and who do not use harmful chemicals on their crops. Though Farmgirl Flowers creates fewer arrangements, it's because the florists choose to use seasonal flowers in their bouquets, rather than shipping in flowers that are not at their peak. Every arrangement is crafted by hand, and their love of flora translates into their work. With bouquets and arrangements starting at $50 and shipping options available to the 48 contiguous states, they are sure to brighten any day.
The Bloom Equation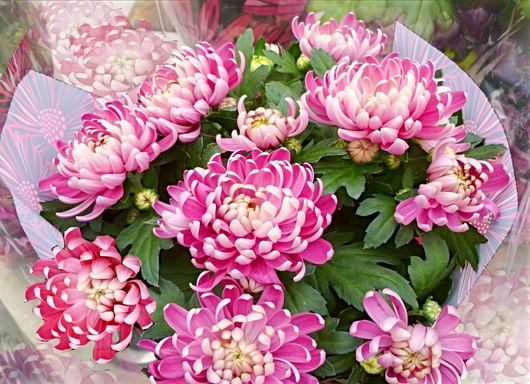 San Francisco's The Bloom Equation brings back the meaning of flowers and is the only company to use the lost language of flowers in every design it creates. The florists here understand the meaning of each individual flower and work with clients to create the intentional arrangement of their dreams. Whether crafting a personalized flower crown, floral cuff, or terrarium centerpiece, The Bloom Equation adds a touch of fun and connection unlike any other shop. The beautifully simple "I Want You Back" bouquet of red roses and lilacs is ideal for making amends, while the "Let's Have an Adventure Together" bunch of chrysanthemums commemorates new beginnings. Regardless of the occasion, The Bloom Equation will create the perfect arrangement.
Kimberly Rose Floral Design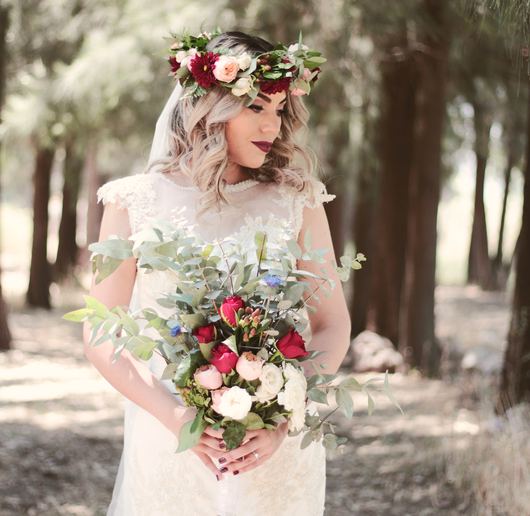 Kimberly Rose Floral Design represents the best of Napa's floral scene. With a background in fine art, owner Kimberly Rose turns simple flowers into marvelous creations fit for a gallery. Each head wreath, centerpiece, and bouquet is made to order and translates your vision—whether it is a color or a theme—into the arrangement of your dreams.
Central Coast Flower Shops
Fleur-Flowers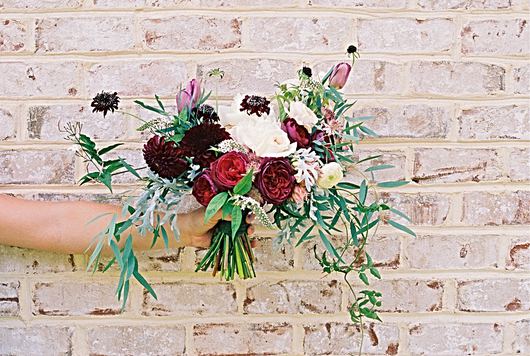 Located in Paso Robles, Fleur-Flowers has been making magic since 2004. Fleur-Flowers tends to combine organic, whimsical, and rustic aesthetics in its creations but aims to execute its clients' vision rather than impose its own style onto the arrangements. The shop sources local flowers when possible and focuses on providing wedding services of all levels. The simple packages start at $500—and include a bridal bouquet, flowers for the wedding party, and some reception decor—and scale upwards, depending on the number and complexity of its components.
Los Angeles Area Florists
The Crown Collective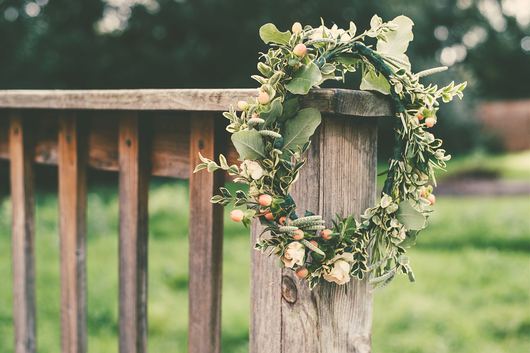 The Crown Collective supplies the Los Angeles region with custom flower crowns, flower crown bars, and succulent stations. This company offers you the option to make the crown yourself or have it designed for you, and it can even turn flower-crown making into an exclusive event by bringing the fun of creating them to your party. With custom creations starting at $95—and weekly specials as low as $60—flower crowns may become your new signature style.

San Diego Area
Native Poppy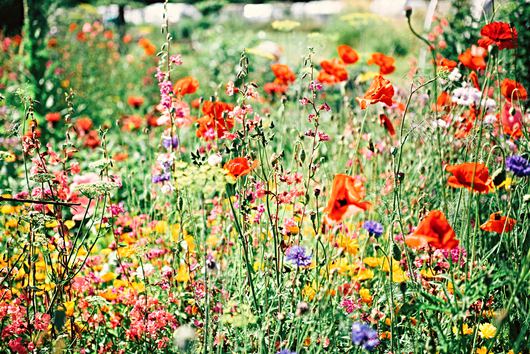 Whether you are searching for a single bouquet, a flower crown, a wreath, or a flower subscription, San Diego's Native Poppy has you covered. The shop specializes in wild garden–style arrangements that combine rich colors and textures to create an unforgettable piece for every occasion. The charm radiates from every arrangement, and subscriptions start as low as $30, with local orders delivered by bike. Native Poppy provides a variety of services, including à la carte wedding and special event options, to fit every budget as well as workshops for a hands-on approach.
Organic Flora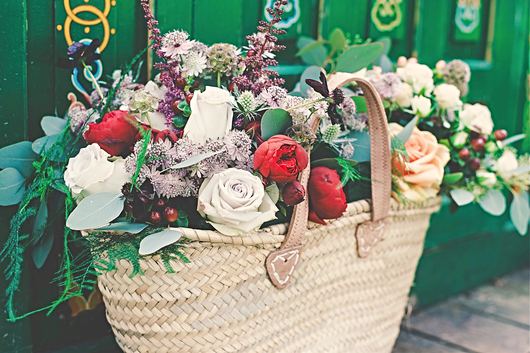 Organic Flora is a San Diego classic with a timeless aesthetic. The company believes in the power of florals to transform a space and aims to awaken emotion and exude love with its arrangements. Offering a long list of services that includes everything from event design and styling to floral design and workshops, Organic Flora's California blooms are sure to leave you feeling inspired.