By

Mackenzie Hutson
August 12, 2019
Fresh herbs lie tiered in a vertical garden while rows of carrots, tomatoes, peppers, and melons mingle in the raised beds: All of this—and more—can be found in a typical community garden. Home to so many high-rise buildings, apartment complexes, and industrial mainstays, cities across California are developing community gardens to help reduce their carbon footprint, support better health, and bring neighbors together.
The popularity of community gardens resulted out of the World War II "victory gardens", which led to a large production of locally grown produce. This idea was eventually introduced in urban areas where residents could rent community garden plots annually, and the concept has been spreading ever since.
With California's biggest cities—including Los Angeles, San Jose, and San Francisco—attracting new residents every day with coveted job opportunities and beautiful scenery, the need for community gardens has become clear: Community gardens are the only way many city dwellers can participate in gardening and gain access to fresh produce. While there are dozens of community gardens across the state that you can get involved in, a few of the urban gardens in California's major cities include the following.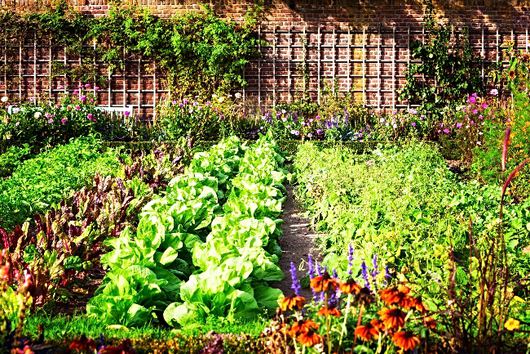 Los Angeles Community Gardens
San Francisco Community Gardens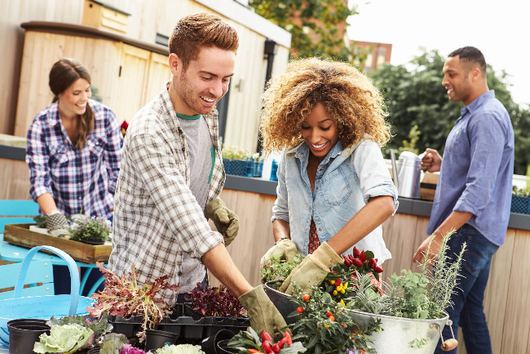 While meal-delivery kits have made fresh fruits, vegetables, and herbs more accessible to those living in food deserts, their price points aren't feasible for everyone, making community gardens an excellent and inexpensive solution for eating right. Along with promoting better health, community gardens serve as a place where locals can come together, empower one another, and join the movement to support the local environment and improve air quality.
Check out the American Community Gardening Association to get more information about starting a community garden in your town or to find one near you. Once you have a community garden plot, you can focus on designing and maintaining your garden and supplementing your yield with local goods from the farmers market. Happy planting!