By

California.com
May 21, 2019
As the work days become longer and life gets increasingly busier, the logistics of grocery shopping, meal planning, and meal prep have become burdensome detractions from the enjoyment of dining at home—and many opt to forego healthier choices to dine at a restaurant. But new delivery services have presented another alternative to the ever-present dilemma of what's for dinner. With over a dozen companies to choose from, offering everything from frozen smoothies and cold soups to seared salmon and fresh produce, home cooking has once again become accessible.
Though skeptics question whether making food from these meal kits qualifies as cooking, the simplicity of pre-portioned ingredients, limited amounts of food waste, and clear-cut instructions have allowed millions of health- and environmentally conscious consumers to begin cooking at home or to reinvigorate their monotonous menus. Instead of making people spend hours squirreled away in the kitchen and detracting from time spent around the table together, meal kits engage home chefs in a way that traditional grocery shopping and cooking do not.
According to a recent survey conducted by Porch, millennials are ordering out three times per week, on average, and are less confident in their cooking abilities than previous generations were—showing the necessity of a culinary education and clear cooking instructions. Meal kits serve as learning tools that can teach someone the art of cooking for the first time; they can also provide a creative alternative to common go-to dinners since, as Market Force reports, nearly half of all meal-kit users choose them as a way to add variety to their meal planning. With current generations expressing a newfound appreciation for experiences over tangible items, meal kits have tapped into the excitement of trying something new while simultaneously providing a healthy way to eat fresh, homemade foods.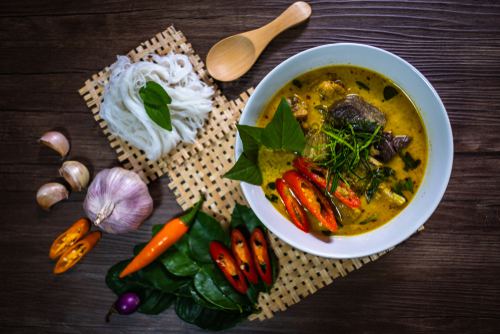 Grocery stores are taking note of these trends and creating their own meal kits and pre-chopped vegetables. However, they are also making shelf space for various meal-kit brands that want to sell their packages there, offering them at a discount of up to 30 percent from what subscribers pay. With space opening up in the market for various kinds of food-delivery services, companies from across the Bay Area and beyond are cooking up the next big thing.
As more California companies enter the meal-kit delivery scene, the variety of foods and the definition of meal kits continue to shift. With Daily Harvest's single-step meals featuring frozen ingredients; Thistle's gluten-free, dairy-free, organic, and locally sourced plant-based meals; and Imperfect Produce's boxes of fruits and vegetables, traditional meal planning and grocery shopping may become a thing of the past. Research firm Packaged Facts estimates that meal kits will rise in popularity by double digits over the next several years, allowing more households across the country to connect over a shared meal rather than eat individual orders of home-cooking's nemesis: takeout.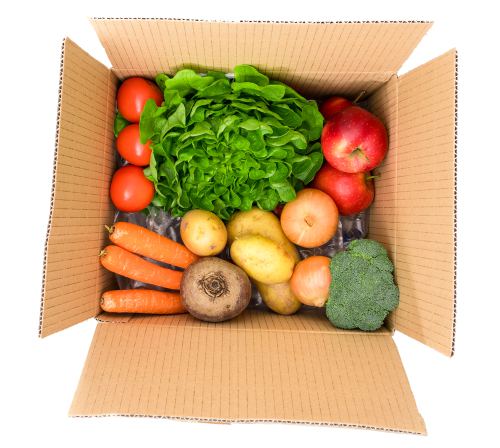 The popularity of meal kits has even translated into the introduction and adoption of farm-fresh produce boxes—including farm shares and shipments of unattractive fruits and vegetables that would likely otherwise end up in landfills—that focus on sustainability or boast a heightened consciousness surrounding the environmental impacts of our consumption. Though consumers' reasons for subscribing to these services are slightly different than those of meal-kit consumers, the overall goal of improving health remains the same.
The tremendous growth of the meal-kit market has motivated other competitors to enter the scene and begin offering snacks and various food items. One day, they may also include detailed recipes rivaling those of meal kit–specific delivery services.
With so many convenient options that enhance the overall health of consumers—whether by providing access to fresh produce in food deserts or adding variety to otherwise stagnant recipe boxes—the reliance on grocery stores and takeout is changing in a way it never has in the past. As the explosive growth of meal kits is projected to continue throughout the next few years, the way we approach cooking is likely to change, too, as more consumers switch to quicker alternatives and as companies continuously innovate new products and services to improve not only the quality of our food, but also that of our lives.