By

Mackenzie Hutson
December 28, 2019
Thinking about entering a new decade is both terrifying and exhilarating. While the last year seemed to fly by, it's hard to believe an entire century has passed since Prohibition and the original Roaring 20s. So, there's no better time to revisit the 1920s than this New Year's Eve.
Whether you're blowing up "Happy New Year" balloons, decorating with art from the 20s, or throwing a Roaring Twenties Great Gatsby–themed party, here's how to celebrate California's past, present, and future.

Watch Charlie Chaplin Films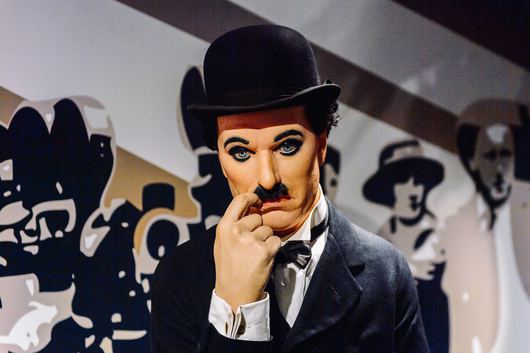 I don't know about you, but Charlie Chaplin movies are nostalgic for me. When I was growing up, the historical society would host showings of silent films under the stars. While this was a summer tradition, the mere thought of Charlie Chaplin brings me right back. But this actor did more than entertain.
In 1919, Charlie Chaplin joined forces with Mary Pickford, D.W. Griffith, and Douglas Fairbanks to found United Artists in Los Angeles. This allowed artists to have more control over their own work, rather than relying entirely on commercial studios.
So, before the ball drops on New Year's Eve, make sure to plan a screening of a Charlie Chaplin movie, a United Artists flick, or a film by MGM Studios (which eventually purchased United Artists) to celebrate their success and impact on Hollywood.
Spend The Evening with The Los Angeles Philharmonic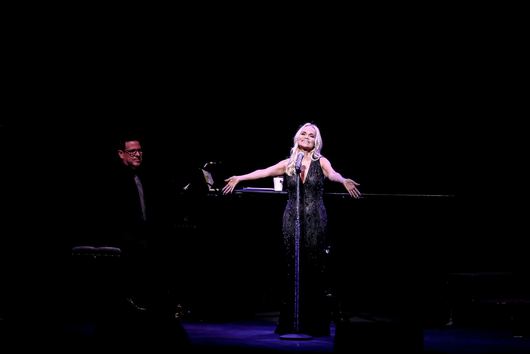 Like United Artists, the L.A. Phil was founded in 1919 and continues to inspire today. This organization has been instrumental in redefining orchestral music and hosts performances at both the Walt Disney Concert Hall and the Hollywood Bowl—some of California's most iconic music venues.
Celebrate the new 20s era with Kristen Chenoweth and the L.A. Phil to really start the decade off right, or purchase tickets for an event in January to keep the merriment going.
Dance The Night Away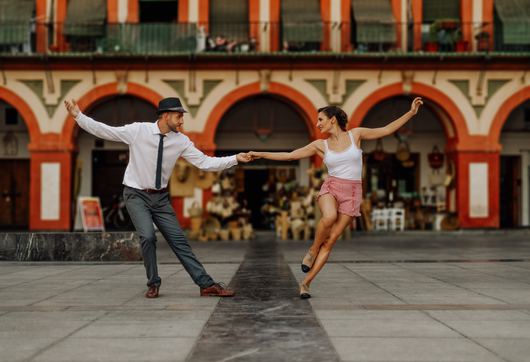 Celebrate the Roaring Twenties with the Lindy hop, swing dance, and jitterbug. The Prohibition era is iconicized by its vibrant dance moves, so there's no better way to ring in 2020 than with a dance party featuring all the classics. Throw a themed party and require code words, flapper dresses, and drinking out of coupes for a soiree Gatsby himself would be proud of.
Visit San Francisco's Classic Hotels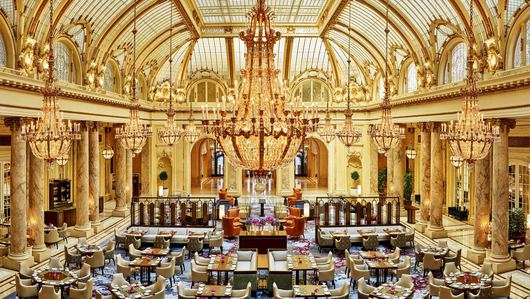 Back in the 1920s, S.F. was known for its speakeasies and secret hideouts. The Palace Hotel and Kimpton Sir Francis Drake Hotel were two such establishments that are still open today. Rumor has it that if you dined at the Palace Hotel and ordered flowers for your date, the staff would hide a bottle of hooch in the blooms. While the Sir Francis Drake Hotel didn't open until 1928, it was built with a secret room between floors. This room hid the hotel's stash and was supposedly accessible only to guests who gave the secret word to the concierge, who would then use a hidden keyhole in the elevator to escort guests to the lair. If this intriguing history isn't enough to catch your attention, the intricate architecture might be, so both hotels are definitely worth a visit.
How are you celebrating the Roaring Twenties? Let us know in the comments below.