By

You
September 17, 2019
This 27-year-old personal trainer working in Danville makes $33,000 per year, which means the fitness pro earns about $1,000 biweekly.
Average Monthly Expenses
Rent: $0 (I live at home)
Wi-Fi: $0
PG&E: $0
Cell Phone: $50
Health Insurance: $155
Car Insurance: $125
Gas: $60
Car Payment: $234
Netflix: $0 (Thanks, mom)
Hulu: $0
Amazon Prime: $0
Spotify: $12.99
Nordstrom Trunk Club: $175
Total: $811.99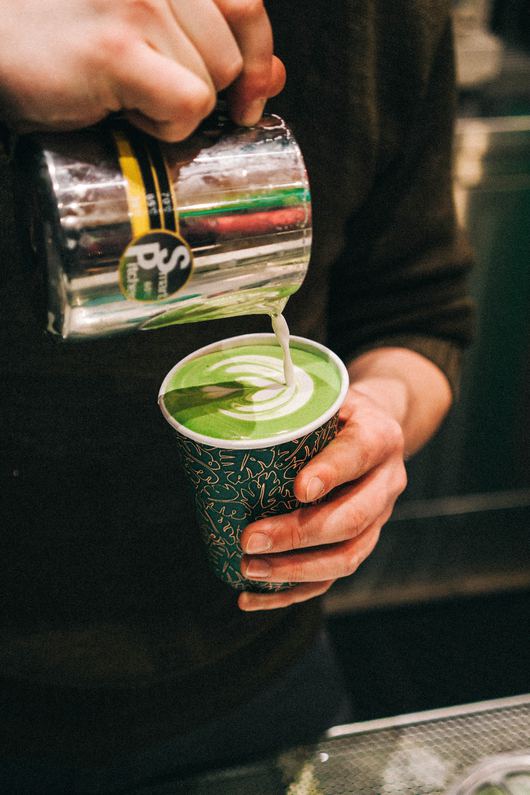 Day 1: Monday
5 a.m.
I wake up in disbelief that it could actually be five in the morning already. While I slept pretty well, it's pitch black outside—looking more like midnight than a reasonable waking hour. After a minute or two of lounging in bed, I get up and make my way to the bathroom to wash my face, brush my teeth, and put on mascara.
5:10 a.m.
After finishing up in the bathroom, I return to my bedroom to quickly change into workout clothes before heading out the door. Today I'm not feeling it, so I reach for my black Athleta yoga pants, black Nikes, and a grey hoodie with my sorority tank underneath—all topped off with the obligatory company vest.
5:15 a.m.
I grab my food for the day from the fridge and then walk out to my car. Since it's Monday, my first stop is the local coffee shop right down the road.
5:30 a.m.
After figuring out the infuriating parking situation, I walk inside, wait in the surprisingly long line, and order an iced matcha green tea latte with some vanilla syrup. It's a simple pleasure, but I feel so comforted drinking it as I walk out into the darkness and get in my car.
5:40 a.m.
I arrive at my nearly-empty gym and take a minute to enjoy my latte before putting my things down and heading inside to work out. This is definitely one of the best perks of working as a personal trainer; there's no way I'd be able to work out at this expensive gym without this job. The machines are specially made for slow-motion strength training, which increases the value, but the truly expensive part is paying for personal trainers (the only option at this particular gym).
6:10 a.m.
It only takes about 20 minutes to get a good workout with this slow-motion strength-training method, but I decide to do a bit extra today to wake myself up before clients begin to arrive.
Then, it's breakfast time. Today, I packed two scrambled eggs with spinach and some breakfast potatoes with bell pepper and onion for a good balance of protein and carbs.
6:30 a.m.
Before I know it, the gym starts filling up with trainers, and my first client arrives. I particularly like this client because she always makes an effort to show up on time—unlike my second one of the day. She tells me about her weekend as I coach her through the exercises, and our time together flies by.
7:05 a.m.
I always have back-to-back appointments on Mondays, so it's already a bit more stressful than the rest of the week, but my second client of the day just makes matters worse—he takes the cake as my most disrespectful one. He is not only constantly late, but also thinks he knows more than I do. Whether he's refusing to change his diet or being reluctant to engage in conversation during his sessions, it's always something with this guy.
10:10 a.m.
After a busy morning and a mixed bag of personalities—because let's face it, nobody likes Mondays—I get a short break before my last six clients of the day. I sip a vanilla protein shake and take the opportunity to catch up with my coworkers who understand all of the frustrations of being a personal trainer.
10:30 a.m.
The rest of the morning looks promising; my next clients are cooperating and actually seeing results.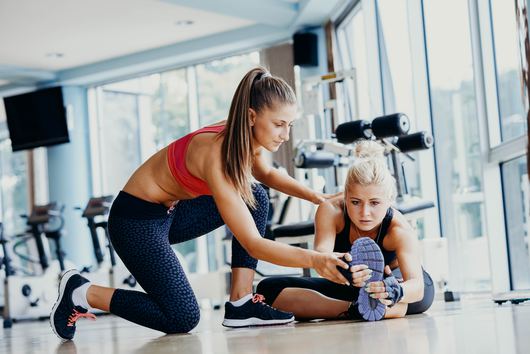 1:30 p.m.
Well, that didn't go as planned. No matter how many times I've told them that they need to change their diet in order to lose weight, they ignore me and then get frustrated when they don't see any changes on the scale. That's not my fault! If they'd just take nutrition seriously, they'd see the changes they're looking for.
I try to let everything go as I drive over to the grocery store for lunch, but it's easier said than done. Plus, there's more traffic than usual, so it's taking longer to get there.
1:50 p.m.
After finally making it to my destination, I peruse the aisles and decide on the brown rice salmon avocado sushi roll and a chocolate chip cookie, because boy, do I need it. I walk over to the registers and end up in the slowest-moving line, but the people are polite enough, so I really don't mind. I grab a seat outside to enjoy my lunch in peace.
2:40 p.m.
I had enough time to enjoy myself, but for a Monday, the time is going by way too fast. I gather my things and get in the car so I'm not late to my shift at the crisis center.
2:45 p.m.
Luckily, the traffic has calmed down over the last hour, and I make it to the crisis center with enough time to chat with my fellow volunteers before hunkering down for my shift. It's hard to hear the voices of people dialing in crisis and suicide calls and crying for Child Protective Services, but it's really rewarding to be able to help. I'm hoping today will be a happier day with calls asking for information instead, but it's always a toss up.
4:30 p.m.
I take a quick break and eat the apple I packed this morning. So far, it's been a pretty calm shift, and I'm hopeful it'll stay that way.
7 p.m.
Aside from my coworker nearly toppling over in his chair, there was little excitement this afternoon. A day like today restores my faith in humanity a little bit and makes me believe more deeply that we are helping people. I say my goodbyes and let everyone know I'll see them next week before driving home.
7:20 p.m.
What a day. My goldendoodle meets me at the door, and I sit down on the couch to give him some love and attention before making my way over to the kitchen.
I chat with my mom about her day as I wash all of my food containers and prepare food for tomorrow. She's already starting to make chicken for dinner, so I jump up to throw some broccoli and sweet potatoes in the oven before finishing up my meal prep.
7:50 p.m.
We finish eating, and I foam roll my back before calling my boyfriend. He lives nearby but we both have busy schedules, so we only see each other only a couple of times per week. We make plans for Friday, and I already know I'll be looking forward to it the rest of the week.
8:15p.m.
I hop in the shower and try to make it a quick one; I'm exhausted from the long day. I take off my makeup and wash my face before flossing and brushing my teeth. When I'm done, I say goodnight to my mom and go to my room to meditate for 10 minutes or so.
8:45 p.m.
I climb into bed and open my book, knowing it won't be long before I call it a night. The story is getting good, so I read for about 15 minutes and then turn off the lights and fall asleep.
Daily total spent: $16.35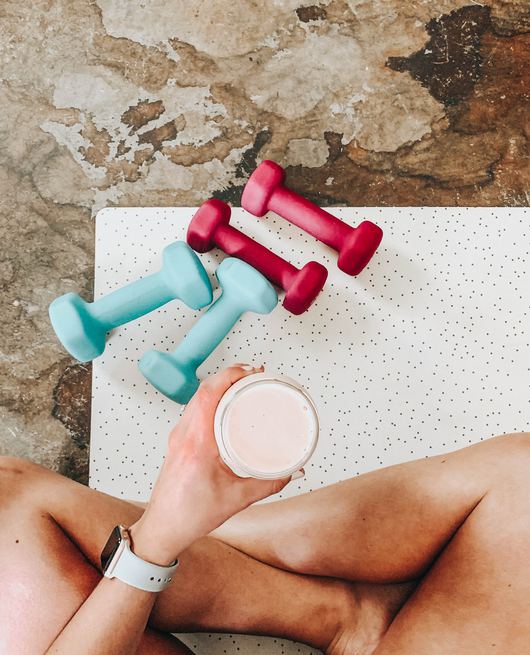 Day 2: Tuesday
5:30 a.m.
Sleeping in an extra 30 minutes feels so luxurious, and I am ready to start the day. I wash my face in the bathroom and meditate in my room before making my way into the kitchen. I'm not feeling eggs this morning, so I make steel-cut oats with blueberries, cinnamon, honey, hemp seeds, chia seeds, a scoop of peanut butter, and a splash of almond milk.
6 a.m.
After eating, I throw on my cropped yoga pants, a white T-shirt, and a blue fleece jacket featuring the company logo. I quickly put on mascara, brush my teeth, and pack up my food for the day before running out to the car so I won't be late.
6:20 a.m.
To my relief, I make it on time and beat my first client there. My Tuesday clients are generally sweethearts, and I only have five of them today, so it's looking like it's going to be a much smoother day.
9:30 a.m.
Aside from one client insisting her way was easier and not following my advice for safety, the morning has gone by without a hitch. I take a quick break to eat some pistachios and raspberries before switching gears and training new trainers.
1:45 p.m.
The new trainers are almost ready to start taking on clients, but the final steps require a lot of effort, so I'm more tired than I thought I'd be. I get in my car and take a deep breath, thankful that it's my only shift for the day.
2:30 p.m.
I'm finally home. After putting down my things and peeling off my fleece jacket, I open the fridge and grab my lunch; today, it's chicken with broccoli and sweet potato. When I'm done eating, I grab some water and get ready to go on a walk. My pup is already nudging me with excitement because he saw the leash for two seconds. He's a cutie though, and I know we'll both feel better after walking around the neighborhood.
We take a long walk today because he's so energetic. I wish I had as much energy as he did—but unlike me, he got to spend the morning sleeping, lucky dog. During our walk, we see a few neighbors, and they all wave or say hello (except for the grumpy old man watering his lawn).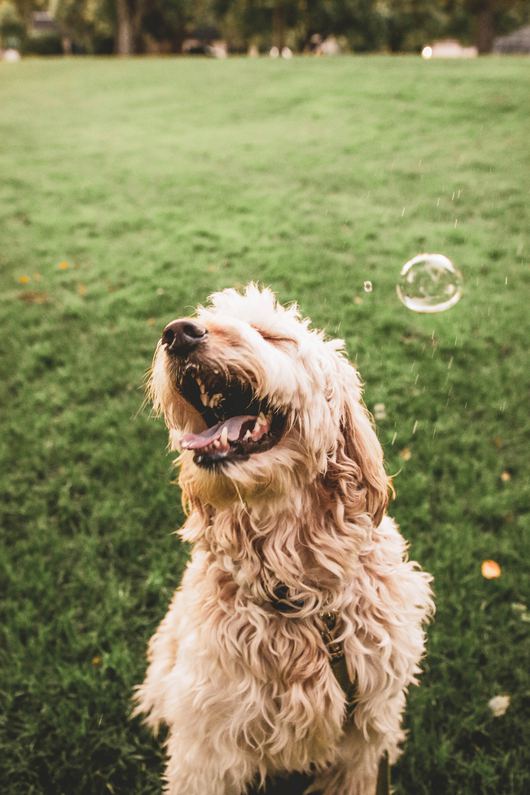 3 p.m.
I gain some momentum from the walk, so I decide to keep it going by doing my grocery shopping. I drive over to Trader Joe's to get everything I can from my list before finishing up at another grocery store. It costs $30 to get my essentials—including peanut butter, eggs, brown rice cakes, almond yogurt, blueberries, almond milk, and brown rice—at Trader Joe's and another $50 to grab produce, salmon, protein smoothies, and turkey burger patties at the other spot.
4:07 p.m.
By the time I get home and put the groceries away, it's already after 4 p.m.; where did the day go? I sit down to relax and check my email as I eat a brown rice cake with peanut butter, honey, and blueberries. Then, I muster the motivation to take a shower.
4:30 p.m.
After a refreshing shower, I call my boyfriend, who had a crazy day at work. He and his coworker had an argument about their strategy going forward, so he spends most of the time venting about it. But we're both excited about our date on Friday and can't wait to spend more time together once our schedules calm down. He invites me to come over on Sunday, too, and it's nice to feel appreciated and missed. I accept his invitation, of course.
5:15 p.m.
With an extra pep in my step, I wander into the kitchen to get dinner started before my mom gets home.
6 p.m.
We sit down at the table with the intention of talking about our days, but the panko-breaded swordfish, brown rice, and asparagus is too good. We decide to clean up together, and she offers to help pack my food for tomorrow so we can keep talking.
6:45 p.m.
Finally done with chores, we sit down on the couch and put on an episode of The Handmaid's Tale. It's definitely a binge-worthy show, so it's hard to stop after just one episode, but I'll be way too tired if I don't get to bed at a reasonable hour.
7:45 p.m.
I start my nightly routine by putting on my pajamas, brushing and flossing my teeth, taking off my makeup, and washing my face. I feel a bit more pampered than usual after putting on a face mask.
I meditate for 15 minutes tonight so the mask has time to dry. I'm proud of how well I've been taking care of my mind and body, but I wonder if I'm on the right career path. I assumed I would love training other people and helping them become healthier, but somehow it feels unfulfilling. After letting my mind wander for a few minutes, I get back to meditating.
After washing off the mask, I get into bed and read the latest memoir I picked up. I need variety when it comes to reading, so I rotate through genres, but more often than not, I land on a memoir.
8:30 p.m.
I read for a bit and realize it's getting late—which happens all too quickly when you wake up at 5:30 in the morning—so I shut off the light and try to fall asleep quickly.
Daily total spent: $80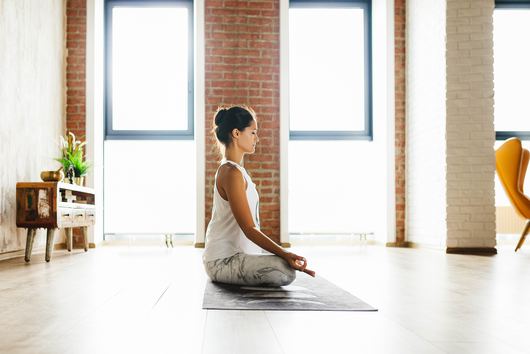 Day 3: Wednesday
5:30 a.m.
Thank goodness it's already Wednesday! I'm really looking forward to sleeping in this weekend. While I'm afraid I might just fall asleep again, I decide to meditate before getting ready this morning. It's a nice change of pace.
5:45 a.m.
I wash my face, put on mascara, brush my teeth, and get dressed. I make some gluten-free avocado toast with a fried egg and smoked salmon before grabbing my food for the day, throwing on my Allbirds, and heading to work.
6:20 a.m.
I have a similar schedule to Monday (complete with the unfriendly clients), but my worst one stayed home sick today, so it's not quite as bad. I try to stay motivated when the remaining clients refuse to perform their exercises safely, but I start to wonder how much longer I can do this.
9 a.m.
I need some sunshine, so I sit outside to eat my snack of grapes and a hard-boiled egg. The vitamin D helps a bit, but I definitely don't want to go back inside when I'm done. Thankfully, I just have to work with the new employees for the rest of the day, so things should be looking up.
1:30 p.m.
The rest of the workday was actually not too bad. My coworkers always know how to cheer me up. I climb into my car feeling better about things and realize I'm almost out of gas. Though my stomach is grumbling and ready for lunch, I hit the gas station first and spend $35 to fill my tank before stopping by the house.
1:40 p.m.
I need something super quick for lunch so I don't miss my appointment, so I grab the Greek-style almond yogurt and top it off with gluten-free granola and some raspberries. I eat as quickly as I can while also fielding my pup's nuzzles and attempts to get a taste of my food. A few minutes later, I'm already walking back to my car and trying to find parking downtown.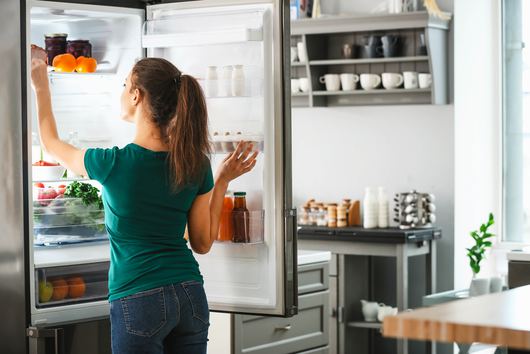 2 p.m.
I barely make it to my eyebrow-threading appointment and am out of breath once I get inside. Finally, it's time to relax and let somebody take care of me. The whole process takes about 15 minutes and costs $22, but it's so worth it.
As I walk back to my car, I see that my boyfriend texted me and wants to come over at 3. I finish responding just as I get back to my car and rush home to tidy up before he arrives.
3 p.m.
Cleaning hardly takes any time at all, so I have some time to relax, eat hummus and carrots, and cuddle with my dog before he knocks at the door. My boyfriend mentions how nice it is outside, so we decide to walk the dog together.
When we get back, we hang out in the living room and watch TV as we catch up about our days. Even though work has been stressful for both of us, everything seems to fade away when we're together.
6:30 p.m.
I'm so glad we didn't have to wait until Friday to see each other! My mom gets home soon after he leaves, and we make dinner together. Tonight we're having salmon, brown rice, and yellow squash.
7:15 p.m.
We eat dinner while watching one of our shows together. She wants to keep watching, but I have to prepare my food for work tomorrow and then shower, so I tell her I can't.
7:45 p.m.
After taking a quick shower, I brush my teeth, meditate, and read my book.
8:45 p.m.
Before I know it, it's nearly 9 p.m., so I get in bed and try to fall asleep, but after tossing and turning for a bit, I sit up and continue reading. It doesn't take long for me to grow tired and drift off to sleep.
Daily total spent: $57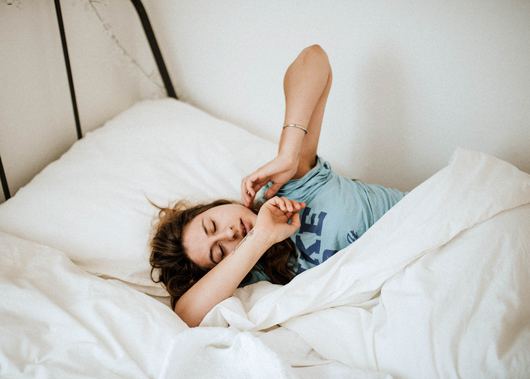 Day 4: Thursday
5 a.m.
Another early wake-up call. I didn't sleep very well, but I have to work out this morning and don't have time to fit in any more sleep. I walk to the bathroom and wash my face with cold water in an attempt to wake myself up—but it fails. I brush my teeth and finish my regular routine before getting dressed. I go with a super comfortable, green-and-black ensemble that has extra layers. Since I'm so tired, I decide to grab breakfast later.
5:45 a.m.
Why am I here so early? It takes five whole exercises to make me feel alive again, even though my muscles were feeling it after the first two. Luckily, I have some extra time today since my first client doesn't show up until 7.
6:15 a.m.
After what feels like forever (but was really only about a 20-minute workout), I walk across the street to get a breakfast bowl with two fried eggs. The applewood bacon, caramelized onions, roasted red peppers, farm-fresh greens, and harissa home fries are working wonders today, and the chermoula aioli kicks it all up a notch. I get a side salad with lemon-avocado vinaigrette for later, and the total for both dishes comes to $14.90.
7 a.m.
I make my way back to the gym and greet my first client as we both walk in the doors. He tells me he finally made nutrition a priority (after months of me urging him to do so) and has already seen a bit of a difference on the scale. I'm relieved I'll no longer have to listen to his disappointment, and I'm glad he has chosen a healthier path.
9:23 p.m.
I start munching on a quick snack of green grapes and pistachios but notice my next client is here early. After running late with my last training session, I'm in need of a break, so I spend a few more moments by myself before heading over to greet him.
2 p.m.
I end up leaving later than I was supposed to today. Despite my 9:30 client showing up early, everyone else has been late, delaying my entire day. Luckily, I don't have much going on for the rest of the afternoon.
2:20 p.m.
I don't know where everyone is going today, but it takes me 20 minutes to get home instead of the usual 10. Apparently, the entire universe is running behind schedule.
2:30 p.m.
Once I get home, I take a little bit of time to unwind before walking my pup. He seems tired today, too, and isn't interested in staying outside for more than a few minutes.
When we get back inside, he heads straight for his bed, and I make a protein shake before going to my room to clean up a bit more. I find a card from my dad while cleaning and figure I should give him a call. It's been a while since I've made it down to Huntington Beach to see him, so we spend a while catching up.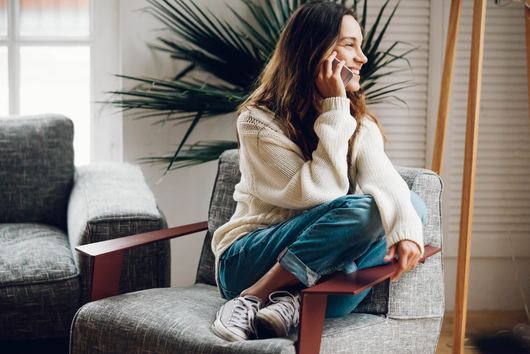 4 p.m.
I take a shower and start to feel relaxed for what seems like the first time today. Just one more day and the weekend is all mine.
As I start to plan for the weekend, I get a call from my boyfriend, and he makes me laugh quite a bit during our conversation—apparently unlocking some sort of delirium from my tiredness. We decide to see a movie together before getting dinner tomorrow, and I'm so excited Friday is almost here.
5:30 p.m.
I hear my mom walk in the door, so I make my way into the kitchen to start preparing dinner. We're having chicken and potatoes with sautéed spinach and mushrooms. It's a pretty easy meal, so I prepare my food for work tomorrow while it cooks.
6:15 p.m.
After we're done with dinner, we both want some alone time. We're more like best friends than mother and daughter, but with nearly a week's worth of tiring workdays, we need to spend some time apart.
7:30 p.m.
I listen to music and relax in my room before getting ready for bed. I put on my pajamas and read for a while, then wash my face and finish up my nightly routine.
8:30 p.m.
I'm so tired that I pass out almost immediately.
Daily total spent: $14.90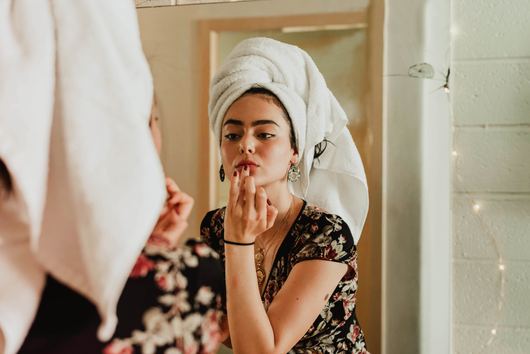 Day 5: Friday
5:30 a.m.
I spring awake this morning, knowing that it's finally Friday. My usual routine seems to take half the time it usually does, so I end up having a few extra minutes to pick out my outfit: gray cropped leggings, a T-shirt, and my black company jacket.
6:20 a.m.
I arrive at work early enough to talk to my coworkers and drink a protein shake before my first client arrives. They all have crazy plans that involve flying to Palm Springs and going to Disneyland, but I'm content with my laid-back weekend.
8:35 a.m.
Fridays are my absolute favorites, and I think my clients can tell. They always seem more motivated to get through their workouts. Sure, there have been a few passive-aggressive comments about my age and small size, but as a whole, today's been a winner. I eat a hard-boiled egg and some almonds before the next session.
1:30 p.m.
I finish work with barely any client complaints today, making it a day for the books. All my coworkers want to chat before I leave, so I end up staying well past my last workout time.
2 p.m.
I get home from work and immediately grab the leash so my dog and I can start our daily walk. He seems to love the outing today, so we take our time going around the neighborhood and wander a little longer before going back home. I give him a treat once we get inside—it is Friday, after all. Then, I grab a turkey patty, potatoes, and brussel sprouts for myself to enjoy, and settle in on the couch.
3:15 p.m.
I take a shower and change into a sundress for date night. I re-apply mascara, and I'm ready to go.
5 p.m.
My boyfriend picks me up, and we get to the theater with enough time to buy tickets (which cost us $13 each), grab some popcorn with extra butter, and find our seats before the movie starts. It ends up being better than we'd expected, but it's one of those movies you're not sure you'd see again.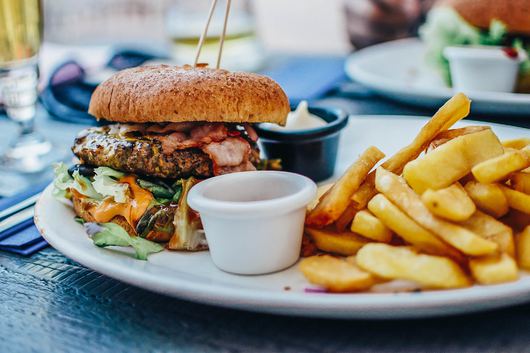 7 p.m.
Once we get out of the movie, we drive over to a local eatery to get burgers and fries. Since it's Friday night, the restaurant is extra busy, and we have to wait 20 minutes before we're even seated. It's nice not having to worry about getting home early, but I'm already starting to get tired.
7:45 p.m.
The food arrives and looks so good. We try to maintain a conversation, but we're both pretty hungry, so it's mostly silence until we're done. He tells me about his plans to go fishing with his friends tomorrow, and we discuss what to do when we see each other on Sunday. The check takes some time to arrive, but we don't mind. My portion comes to $20 with tip. We walk around downtown for a little while before he drives me home.
9 p.m.
After walking in the door, I head up to my room and immediately put on my pajamas, brush and floss my teeth, and take off my makeup. But instead of going to bed, I decide to watch TV for a bit.
11:30 p.m.
I meditate and try to read, but my eyes aren't having any of it. It's late anyway, so I lay my head down on my pillow and start to drift off to sleep. Today was an amazing day, and this weekend is sure to be amazing, too.
Daily total spent: $33
5-Day Total Spent: $201.25