When it comes to planning a girls' weekend in California, choosing between beach and forest, city and countryside, or high-energy and laid-back can be the hardest part. In a state with such varied landscapes and an abundance of activities, there are endless possibilities for every interest. So no matter your reason for getting the girls together, we've found the perfect place for your getaway.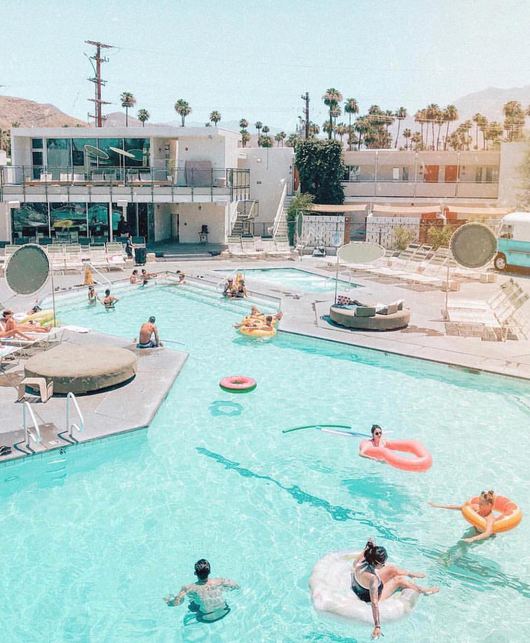 Located near Joshua Tree National Park, the Salton Sea, and Salvation Mountain, the Ace Hotel & Swim Club in Palm Springs is the perfect destination for your girls' weekend. Book a suite (or two) for your gals and your pups, schedule a spa treatment, and swim-dance the weekend away to DJs beats at the pool.
701 East Palm Canyon Drive, Palm Springs, (760) 325-9900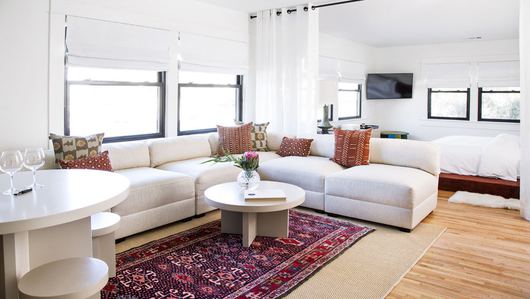 Situated along one of Los Angeles' most iconic streets—Hollywood Boulevard—Hotel Covell is the ideal place for a luxurious vacay. Not far from the Griffith Observatory, Silver Lake, and Dodger Stadium, the cozy haven will make you want to plan a girls' getaway there every year.
4626 Hollywood Boulevard, Los Angeles, (323) 660-4300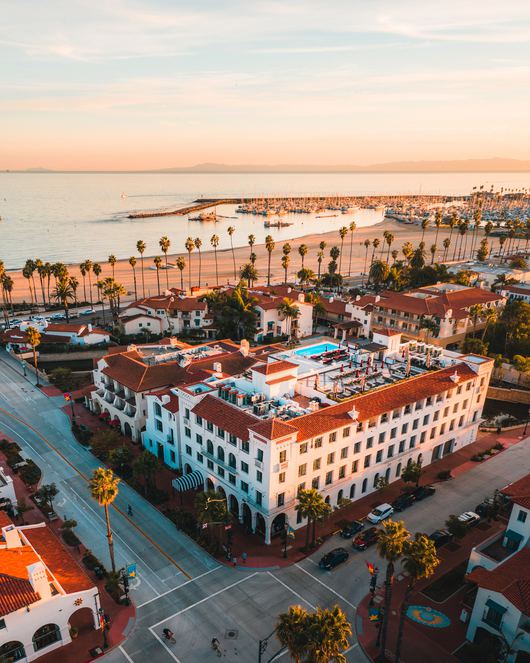 Spanish Colonial Revival architecture meets Moorish interior design at one of the chicest boutique hotels in Santa Barbara. Nestled in the lively Funk Zone neighborhood, Hotel Californian makes it easy to relax in style, whether you're lounging at the rooftop pool, spending a day at the beach, or taking a food tour of the city.
36 State Street, Santa Barbara, (805) 882-0100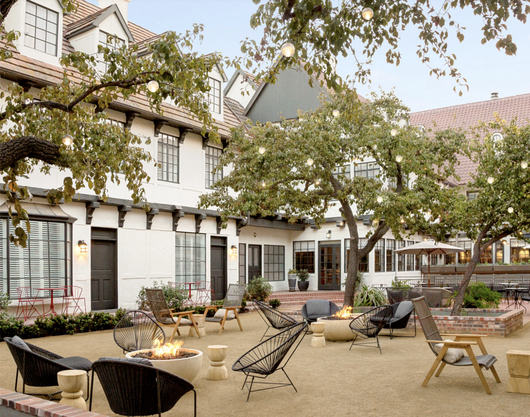 Tucked away in the Santa Ynez Valley, The Landsby combines the comforting simplicity of Scandanavian aesthetics with the amenities of an upscale vacation. Get your girls and your dogs together for the weekend, and enjoy the miles of hiking trails, quaint shops in the Danish downtown, and decadent brunch options that make Solvang a dreamy getaway.
1576 Mission Drive, Solvang, (805) 688-3121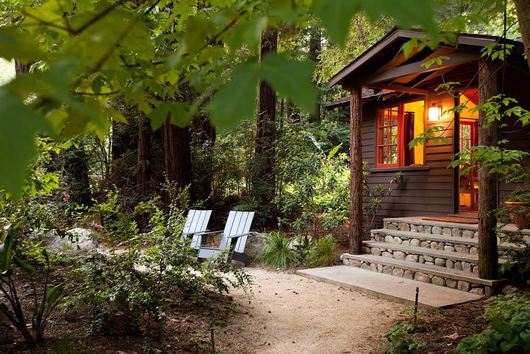 For an awe-inspiring destination, look no further than Big Sur. If the towering trees and panoramic coastal views aren't enough to entice you, the organic linens, walk-in showers, and cozy rooms of Glen Oaks Big Sur are sure to draw you in and push you over the edge into nirvana. Satisfy your adventurous spirit or pamper yourself all weekend long; the choice is yours.
47080 CA-1, Big Sur, (831) 667-2105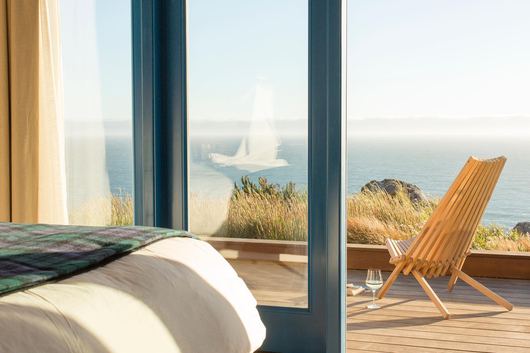 Revel in a girls' weekend like no other as you enjoy the serenity of the ocean, the majestic nature of giant redwoods, the homey feel of mid-century accents, and the indulgence of local cuisine. Lounge in Timber Cove's Great Room; admire the views by the outdoor fireplace; take a drive along Highway 1 to Point Reyes; and leave behind any worries.
21780 Highway 1, Jenner, (707) 847-3231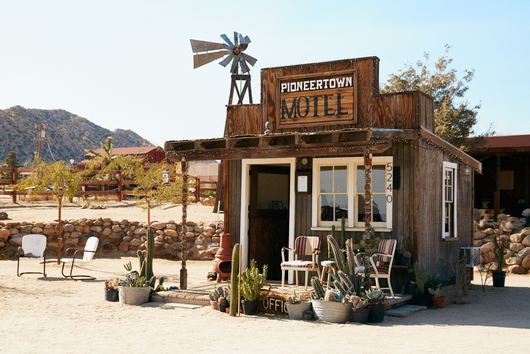 Originally built as a retreat for such beloved movie stars as Gene Autry, Pioneertown Motel is located in California's live-in Old Western film set, about a half hour northwest of Joshua Tree. Bring Fido along when you join the girls to experience the Hollywood history and unparalleled desert skies. With beautiful cacti, a lounge named The Canteen, artisanal coffee from L.A., and a refreshing lack of televisions, this retreat is sure to become the best girls' trip destination you never knew existed.
5240 Curtis Road, Pioneertown, (760) 365-7001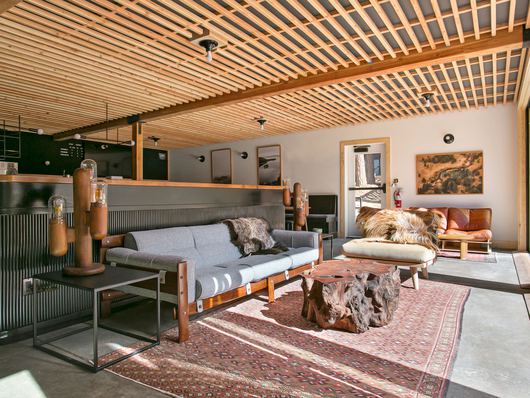 Book a three-bedroom suite for your girls' weekend and bond over evening s'mores, rounds of cornhole, and outdoor adventures through South Lake Tahoe. No matter what season you visit, you're sure to leave with memories that will last a lifetime.
4100 Pine Boulevard, South Lake Tahoe, (530) 545-6460