As California mitigates health risks during the COVID-19 pandemic, some travel restrictions may remain in certain communities. Call the local and regional tourism offices to learn more about the restrictions in your intended destination. Thank you for reading, and stay safe.
The coast is calling, so pack your bags and make your way to California's Central Coast, which spans from Monterey Bay to Point Mugu. Experience the perfect Central Coast getaways—from the romantic village of Carmel-by-the-Sea and the breathtaking landscapes of Big Sur to the lush hills of San Luis Obispo and the pristine shores of Santa Barbara—and vibe with the laid-back lifestyle.
Take your significant other on a quick getaway and start your mornings at romantic breakfast spots in the region, followed by long walks with the ocean breeze ruffling your hair. Or, get the gang together for a fall family vacation, making sure to snap plenty of selfies to remind you of the getaway long after you've returned home. No matter who you go with, make sure to roll down the windows, turn up your road trip playlist, and wind your way along rolling hills and sheer cliffsides. The Central Coast awaits.
Central Coast Itinerary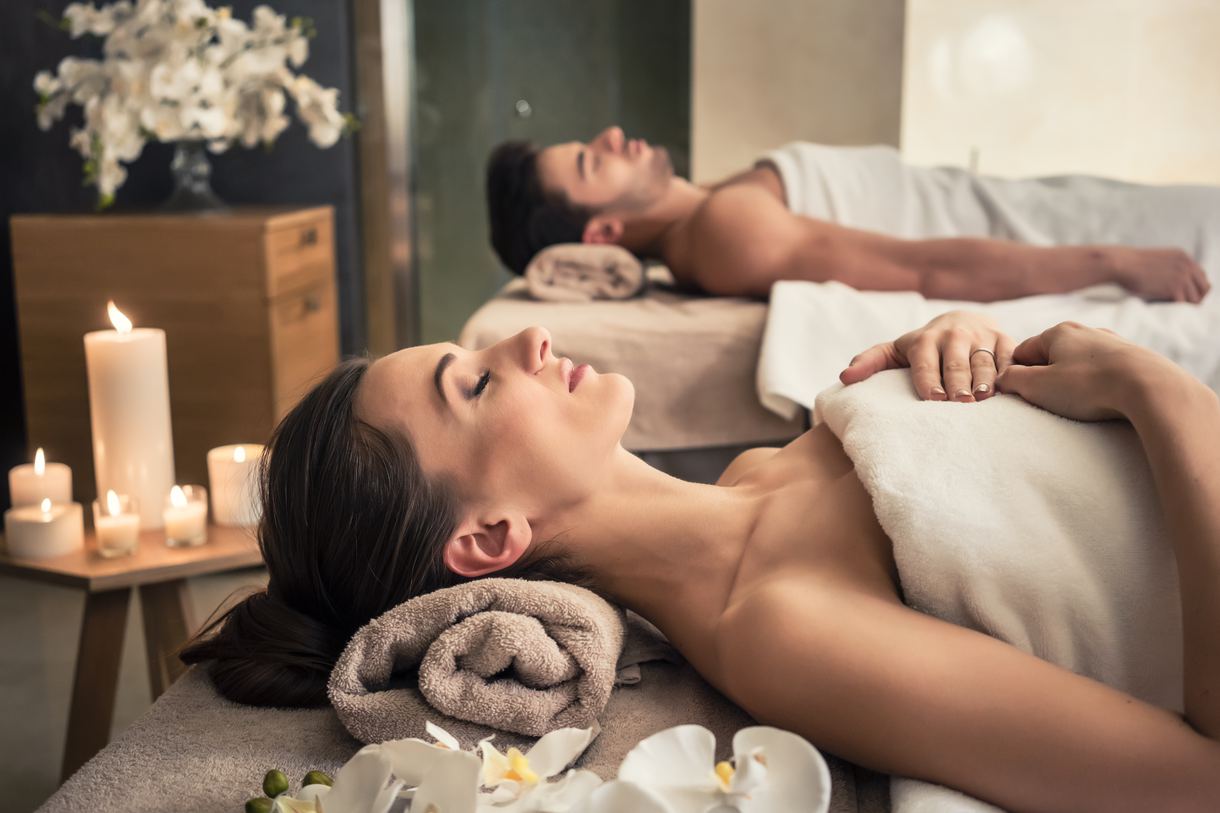 Monterey to San Simeon
With its crashing waves, sweeping beaches, and string of tranquil towns, the Central Coast has a way of lulling you into a state of utter relaxation. So, soak up the easygoing ambience and indulge in a Central Coast spa day once you arrive in Monterey.
Let your heart's deepest desires become reality at the Spa on the Plaza, where you can indulge in the wide variety of massages and body therapies. With detox treatments, rejuvenating facials, and complete spa packages, Spa on the Plaza will leave you revitalized and ready to take on the world.
The next morning, take some time to explore the town of Monterey before continuing on your journey. Less than 15 minutes lies Carmel-by-the-Sea, where you can spend a day (or three) touring the charming village. Though it only spans a single square mile, downtown Carmel is packed with world-class art galleries, antique shops, boutiques, and eclectic eateries. You can also venture down to the beach to surf the waves and lounge on the sand, enjoy a scenic hike in Point Lobos State Reserve, and experience the famed 17-Mile Drive.

From Carmel, make your way to the incredible Big Sur region. It's easy to spend a couple of days here exploring the vast wilderness. Kayak along the shores, hike through the lush forests, see the unique beaches, and visit the famous film locations. To fully immerse yourself in Big Sur's beautiful natural wonders, pitch a tent at of the best campgrounds in the state and sleep under the stars.
After a good night's rest amidst nature, continue along Highway 1 and visit Hearst Castle. Tour the 250,000-acre plot of land, which is more like a small town than a castle. Admire the amazing architecture and art commissioned by the late William Randolph Hearst, and browse the 165 rooms and stop by the shop for souvenirs. Then, head down to the quaint coastal village of San Simeon. Surf at Pico Creek, kayak along the Central Coast at William Randolph Hearst Memorial State Beach, or kite the waters crashing ashore of Arroyo Laguna Beach. Watch the sun set as your stroll to Piedras Blancas Light Station before dining and spending the evening at Ragged Point Inn & Resort.
Paso Robles to San Luis Obispo
For a short inland excursion, drive from San Simeon to Paso Robles and join Central Coast Trailrides. Let your guide lead you through vineyards, along sandy riverbeds, rolling hills, and lakeshores. Ponder on the beauty of the backcountry while moving in sync with your steed.
After freeing your spirit while galloping across green landscapes as far as the eye can see, venture off to Lake Nacimiento, nicknamed "The Dragon" due to its distinct shape. Traipse along the 165-mile shoreline, walking through wilderness and oak and pine forests, before pitching a tent at Oak Knoll Campground and casting your line for white bass to grill over your campfire as the stars twinkle above you.
You may also want to stop in San Miguel to shop for top-notch Central Coast extra virgin olive oil and handmade natural sugar exfoliant from Boccabella Farms' to keep your skin soft and silky once you're back home. Visit the farm's olive orchards and check out the harvesting schedule to participate in handpicking olives. Treat your senses to sustainably harvested and packaged EVOO with diverse flavors from one of America's most unsung regions.
Continue your Central Coast adventures in San Luis Obispo. With its quirky attractions, historic landmarks and museums, iconic foods, stunning shoreline, and bustling downtown, you'll soon see why this is an underrated coastal destination and among the best college towns to live in. (Don't be surprised if you're already planning your next trip before you go.)
Stay the night at the Dolphin Bay Resort and Spa in Pismo Beach to recharge your batteries. Pamper yourself to an ocean-view suite to witness the first rays of the sun on your balcony before indulging in gourmet breakfasts and making your way to the spa. Freshen up with light therapy, a salt stone massage, and a skin-firming body ritual. Top off your rest with a private yoga session as your body, soul, and mind reach a full state of liberation.
Santa Barbara to Ventura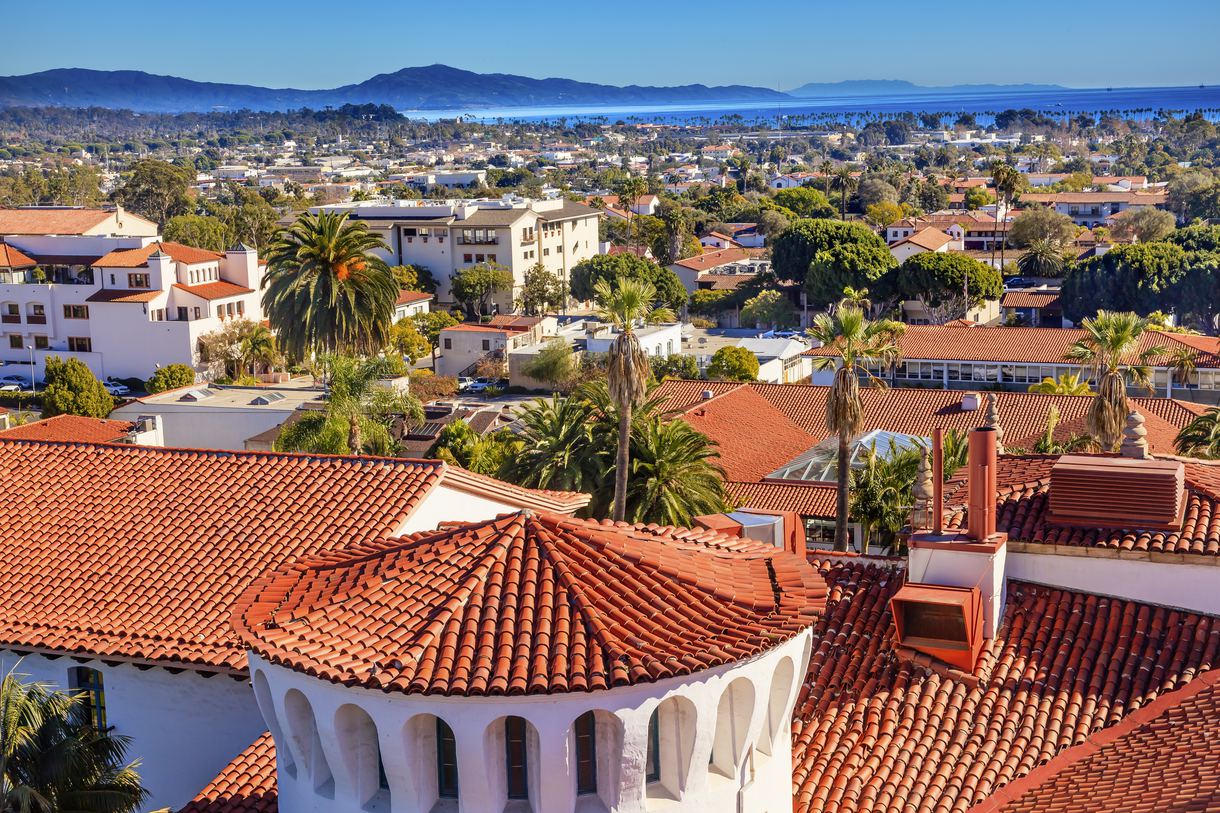 While it may be difficult to pull yourself away, less than two hours away lies another Central Coast gem: Santa Barbara. Nestled between looming mountains and shimmering ocean, Santa Barbara invites you to urban attractions within a relaxed atmosphere. Hit the waves at Rincon Point and hike along the bluffs for stunning views. Stroll through the streets and admire the white buildings designed in the Spanish Colonial Revival style, representing the town's Hispanic heritage. Ride your bike along the waterfront and lunch at the Moby Dick Restaurant on Stearns Wharf. Visit the Santa Barbara Museum of Natural History Sea Center—home to sharks, rays, sea stars, sea urchins, and sea cucumbers—and spot seals and seabirds.
If you have time, add island hopping to your Central Coast itinerary: Cross the Santa Barbara Channel and explore Channel Islands National Park. Nicknamed "the Galapagos Islands of North America," the park is home to over 100 species of plants and animals. Kayak along the shoreline and join a guided dive to discover the hidden beauty of the islands from land and underwater. Leap across an entire volcanic chain of islands—enjoy the wonders of Anacapa, Santa Cruz, Santa Rosa, Santa Barbara, and San Miguel Islands. When you're ready, return to the American Riviera's downtown and check in to Santa Barbara's luxurious Simpson House Inn offering Victorian-era designed rooms, spa treatments, and fine dining.

No Central Coast road trip is complete without a visit to the "City of Good Fortune," also known as Ventura. The City of San Buenaventura (as it's known only officially) was founded by Saint Junipero Serra in 1782 with the establishment of Mission San Buenaventura. Glamp at Waypoint Ventura, which is walking distance from the beach, or check in to the elegant Crowne Plaza Ventura Beach before exploring the city.
Unplug at the beach of Pierpont Bay, shop at the boutiques, stroll through Harbor Village, visit the gorgeous Ventura Botanical Gardens, and rent a bike at Ventura Bike Depot to ride through Grant Park. There's just something exciting about feasting on freshly caught and organically farmed oysters, so head to The Jolly Oyster to shuck and slurp away.
We know you'd love to repeat this Central Coast vacation, but before it comes to an end, head to Ventura Pier for a romantic sunset over the bay. You'll wish your time in Ventura was endless as you watch the sky's colors transform and the city's twinkling lights start to illuminate the night.