By

California.com
November 15, 2020
Given the new state mandates and more stringent restrictions around gatherings, many of us may be unable to see our loved ones over the holiday season. If you're feeling down and getting antsy due to social distancing and unable to draw out your holiday spirit, worry not, because we've got a bit of good news: Whether you're celebrating a holiday, birthday, or anniversary, you can keep your loved ones near and dear by hosting a dashing virtual party.
Since we can't gather with all of our friends and family in person, virtual parties are the next best thing—spending quality time together via computer and phone screens can be as special and fun as you want it to be. From festive invitations to unique games and activities, you can still plan a festive online party. Gather your friends and family for awesome virtual celebrations and fight the cabin fever together.
How To Host A Virtual Party
Online parties showcase the host's creativity, ingenuity, and imagination. So, think outside the box to stay connected and keep guests entertained. Where there's a will—in this case, distance—there's a way. Here are some tips for planning a fun virtual celebration wherever you are in California.

Find Your Location
Just like any regular party, the "location" comes first and foremost. Pick your favorite spot in the house as your background, then choose an online platform for hosting the virtual festivities.
Google Hangouts is a popular and user-friendly platform; it's connected directly to your Gmail account. As long as you and the other guests use Gmail, it's an excellent free service that doesn't require much setup.

FaceTime is for Mac lovers and iPhone users. It's the ultimate method for quick but reliable video calls at all times.

Zoom rose to prominence due to the pandemic; now it's used by countless companies and schools around the world. You can add up to 100 people in one Zoom call—it'll definitely come in handy for a graduation party.

Houseparty is perfect for smaller groups looking to play games during their virtual holiday celebration

. The built-in gaming feature offers plenty of online gaming options such as Pictionary and Heads Up.


Send Out Invites
Are you into formalities or simplicity? It's your virtual party, so it's all up to you. You can opt to send a simple email to your nearest and dearest if it's a small get-together. Alternatively, plan for bigger events such as birthdays or bridal showers by sending out fancy digital invitations. Get your guests excited by setting the mood.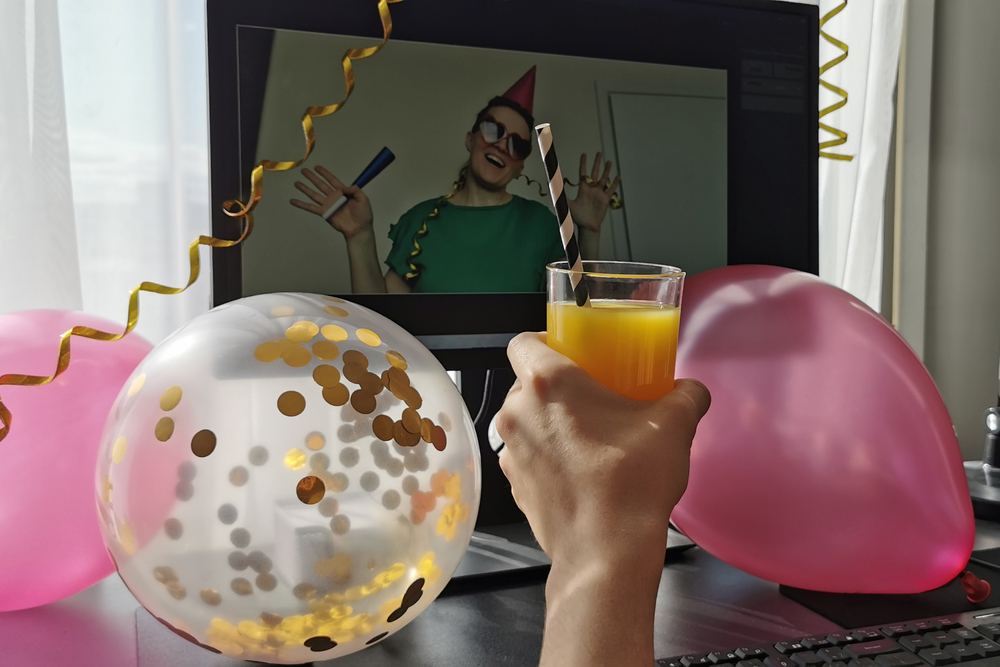 Decorations Are A Must
Whatever the occasion, the devil's in the details. Decorations definitely make or break the party vibe. In the background of the video, set up streamers, balloons, a banner, or anything else to set the scene. Have fun with decor and create a theme—from Roaring 20s attire, masquerade masks, or ugly Christmas sweater competitions, the options are endless. Decorations will turn any virtual party into a rager.
Add Games And Activities
You can still play games with your friends and family even if you aren't in the same room. Pictionary, charades, and other similar games can easily be played through video chat. There's also a wide array of online games available to help create a fun virtual mood.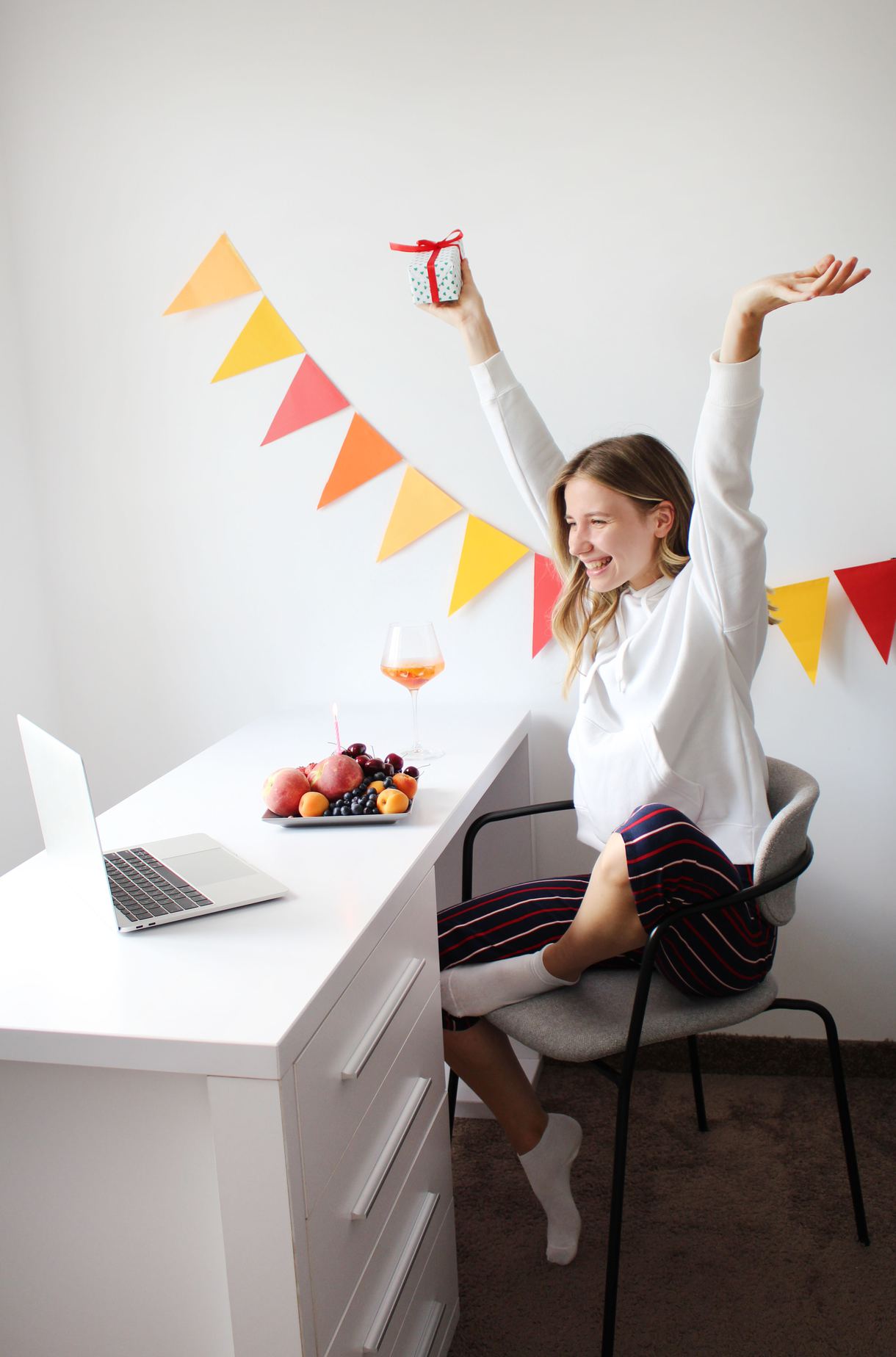 Make It Fun With A Dress Code
Why forgo the elegance of in-person parties? Even if you're stuck at home, you can still give everyone a reason to change out of their mundane pajama sets and get glammed up. Add a fancy dress code or make it a costume themed party to add fun vibes to your virtual party. Your guests will also be more excited to join the virtual celebration.
Have A Present-Opening Session
Whether you're hosting a birthday party, bridal shower, or even a Christmas bash, get your guests to mail their gifts ahead of time. A present-opening session is sure to add an element of surprise and enthusiasm for the guest(s) of honor. Watch their expressions as they open the gifts on video; you can even turn it into a fun game—the gift opener can try to guess who gifted which present.

Virtual Holiday Party Ideas
Your Guests Will Love
Virtual holiday parties open a gateway for employees to mingle, families to gather, and friends to bond—all while safely social distancing. In order to keep everyone entertained and on their toes, here are some game ideas to use the next time you're hosting a virtual celebration.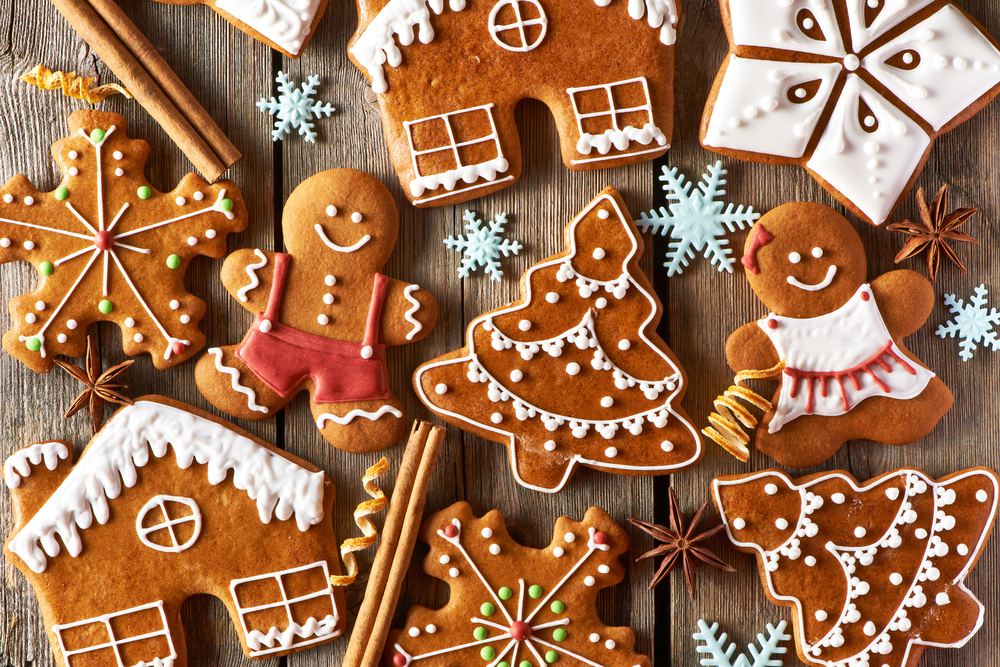 Virtual Gingerbread Wars
Gingerbread wars are an excellent way to spend time during the holiday season, especially while quarantining. It's the perfect bonding activity for all—the friendly competition and delicious Christmas cookies will put a smile on everyone's face. The host should send gingerbread kits to all participants before the festivities begin. Then, when it's finally game day, all participants should join the video conference with their kits and begin baking. The clock's tickin; who will win the gingerbread war this Christmas season? The winner should be rewarded with all of the newly baked sweet treats.
Online Bingo
Bingo is famous for its fun yet interactive nature. You can play this game in your group chat or via a group virtual party video conference. Get a free bingo template online and send it to your friends; or, opt for an online bingo platform such as Bingo House. The first player to get all five squares in a row wins. For more fun, throw in an Amazon gift card to motivate your friends and family.
Trivia
A light trivia competition is always a great way to get the ball rolling at any party. The host of the virtual celebration can come up with a list of questions to ask relating to a range of topics. Before playing, divide your guests into groups (or have each member fend for themselves). For your makeshift buzzer, get your participants to raise their hands or add a "+" sign in the chat—the first person to do so gets to answer. For a more exciting game, make the questions personal and turn it into a guessing game; have your guests guess whose answer it is.