By

California.com
April 18, 2021
What does art mean to you? Whether you're exploring a San Diego museum or gazing at esoteric desert art, you'll find California's overflowing with creativity. So who are the masterminds behind the thriving scene? The answer is pretty simple. California's artists represent an ongoing legacy—one spanning decades and sparking international interest. Through the juxtaposition of old and new, these artists showcase their talent in creativity.
California Painters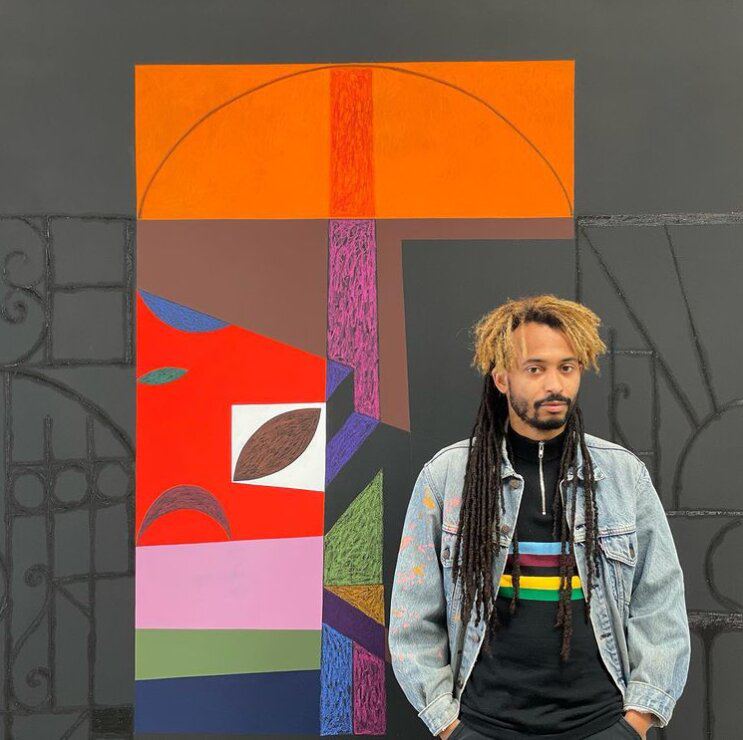 Muzae Sesay
Without Muzae Sesay would the Bay Area art scene be a thing? While Sesay had no formal training, his work is found on basketball courts in Oakland. The famous California artist showcases vibrant interiors and urban landscapes, while also artistically navigating the fragile world of human emotions. Memory is an especially touching topic for Sesay—just like people with spotty memories, Sesay frequently referred to his own work as "spotty".
Sesay's works are an immersive experience for art lovers—the Bay Area artist blends dimensions in his works that are specific to his style. When asked about his focus, Sesay noted that his pieces aim to evoke the emotional aspect of an experience rather than its specific details.
Barzolff
California artist Barzolff, a French-born illustrator currently based in L.A., revolutionized standardized imagery. The Los Angeles artist is most renowned for his mesmerizing 3D animations and contemporary graffiti art. His work covers a large medium of video installations, stereoscopy, and paintings. Barzolff has presented solo exhibitions all over L.A.; the most recent one was held at the Boite Noire Gallery.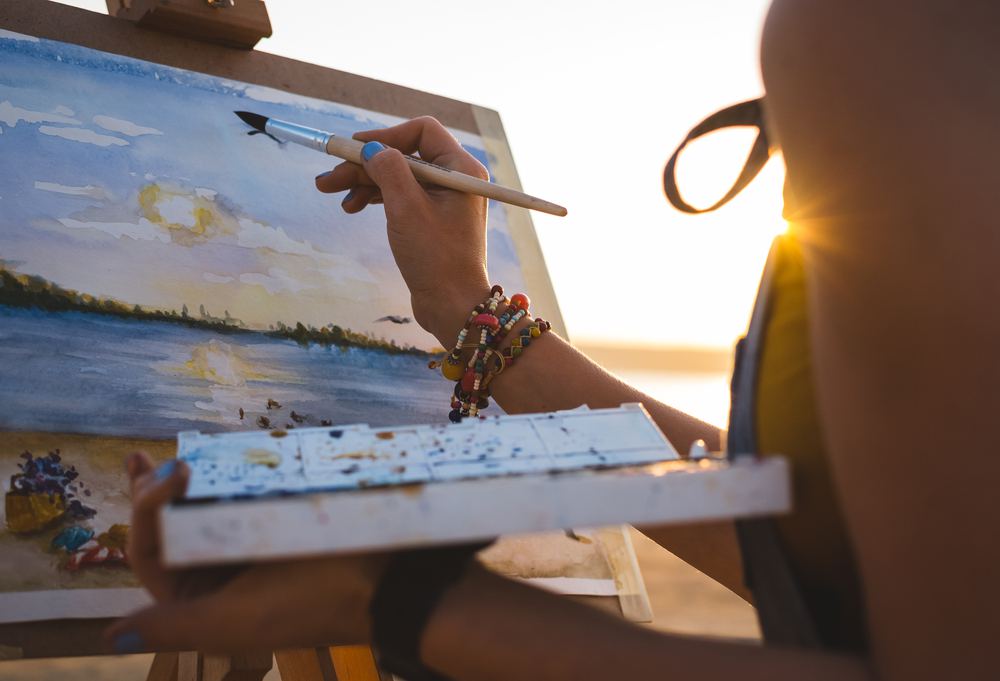 Landscape Artists
During the 19th century, impressionism and landscape painting came to light. With more people capturing moments of daily life, famous California painters embraced the avant-garde aesthetic and joined the movement. Loose brushwork, rich color palettes, and a love of sunlight became the norm. The distinctive glow of the Golden State landscape inspired many to paint the au naturel. You're sure to find landscape paintings at one of the free Californian art galleries near you.
Anna Althea Hills
Renowned California impressionist painter Anna Althea Hills helped shape the California art scene. After traveling throughout Europe, Hills shared her newfound knowledge with Laguna Beach artists. She then switched from painting interior figures to impressionist landscapes.
Upon settling in Laguna, the Californian landscape artist knew that the rugged coastlines, verdant hills, and vibrant flora of the West were too good to be missed. In 1918, she established the Laguna Beach Art Association to create a network of artists with a shared passion for landscape painting. The California painter was also the recipient of a bronze medal at the Panama-California Exposition in 1915.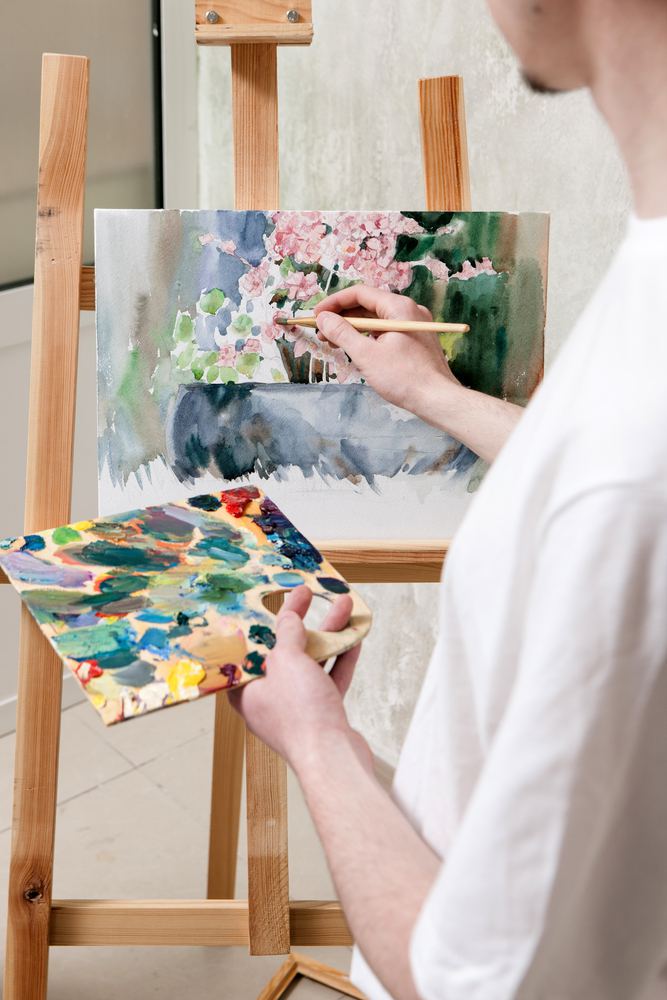 Alice Brown Chittenden
When it comes to Bay Area artist Alice Brown Chittenden, expect pastel paintings featuring flowers, portraits, and landscapes. You'll find her masterpieces displayed at the top art galleries in San Francisco. Chittenden's botanicals—her most famous works—were so frequently praised that she received gold and silver medals at a number of exhibitions.
The Bay Area painter also taught at the Mark Hopkins Institute of Art (the current San Francisco Art Institute) for over four decades.
William Keith
Prominent Californian landscape artist William Keith created over 4,000 oil paintings in his lifetime. Unfortunately, half of his works were tragically burned in his studio during a fire. When impressionism made its way to the Golden State, this Bay Area artist was eager for a challenge.
Keith adopted an impressionist-inspired mindset and started creating masterpieces. Collectors from around the world visited Keith's studio, where he would dramatically reveal his creations from behind a black velvet curtain.
Ceramic Artists

Elizabeth Orleans
The world of sculpting is continuously innovated by people like Elizabeth Orleans. This Venice Beach artist's abstract life forms have been compared to the likes of Yayoi Kusama and Louise Bourgeois. Her blend of geometric and organic life forms is a thing of beauty—each work is related to growth and the human body.
The California ceramic artist transforms traditional, pre-existing spaces into experimental architectural environments that explore the boundaries of life and time. Orleans shares her studio with nine other artists. Located in the heart of Venice Beach, the former Coca-Cola bottling warehouse is now home to creative minds.

Bari Ziperstein
Bari Ziperstein is considered a trailblazer in the world of ceramics. Though she works in mixed media sculpture, the Los Angeles artist mainly focuses on ceramics. Her work stretches the materiality of ceramics beyond the bounds of human imagination. Handcrafted vases, vessels, lamps, and furniture captivate art-lovers with a creative blend of Brutalism and Constructivism. Ziperstein's art installations are must-sees.
Anna Sew Hoy
Using fabric and clay, Anna Sew Hoy is renowned for her abstract sculptures. Sew Hoy got into clay making at an early age and had plenty of time to experiment with style before discovering one she'd call her own.
The Los Angeles artist creates her installations by crafting solid blocks. She then adds various fabrics—you'll find denim, velvet, and metal incorporated into her pieces. Sew Hoy's often-industrial installations transform sparse environments into intimate spaces. And, to make the experience even more immersive, the California artist often performs in and around her works.

Julia Haft-Candell
Ceramics inspired by science fiction? Sign us up. Julia Haft-Candell crafts ceramics emerging from a fictional world she refers to as the "infinite." The Los Angeles artist creates an elaborate system of symbols to help us understand the "now." Haft-Candell's guide to the world is through the lens of ceramics; once you experience her artwork, we know you won't be able to get enough.
Los Angeles graffiti artists

Tristan Eaton
Tristan Eaton is a famous Los Angeles muralist, talented toy designer, and illustrator. His most iconic works include Dunny and Munny. If you happen to come across graffiti or murals depicting faces, cartoons, and cultural icons, you'll know which California artist is behind the masterpiece.
Retna
This Los Angeles powerhouse knows a thing or two about typography and lettering. Retna's murals are a visual treat—his pieces will keep you captivated. Initially interested in Old English lettering, the California artist later found inspiration in Russian calligraphy and hieroglyphics, as well as in Hebrew and Arabic writings.
Retna refers to his own work as a continuous conversation with one's self. Whether it's a song, poem, or passing thought, the talented artist masterfully delivers his message.