By

California.com
October 28, 2019
National Pizza Day might be in February, but October is National Pizza Month, and there's a lot to celebrate. Though pizza didn't originally come from California, we love it so much that we've invented our own version (and it's even named after the stunning state). That's right, California-style pizza is a thing—thanks to two incredibly talented chefs who thought outside the box and topped pizzas with unusual ingredients.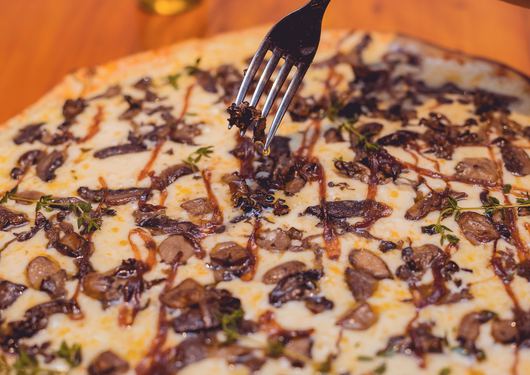 California-style pizza dates back to around 1980, when chefs Alice Waters and Ed LaDou decided to do things differently. At her farm-to-table eatery, Chez Panisse, Waters insisted that her pizza chefs use only fresh, ethically sourced, sustainable, and local ingredients. While this may seem fairly standard nowadays, this practice was nearly unheard of in the pizza industry at that time—particularly because it meant swapping traditional toppings for whatever was currently in season. As a result, everything from goat cheese, to truffles, to asparagus adorned the pizzas served at Waters' Berkeley restaurant.
Around the same time, LaDou was the pizza chef at Prego Restaurant in San Francisco's Cow Hollow. In order to compete in the saturated Bay Area market, LaDou was urged to create innovative pizza recipes and styles. As the story goes, he topped one pizza with mustard, ricotta, red peppers, and pâté—a unique pie that got served to the renowned chef Wolfgang Puck, who was so impressed that he offered LaDou a job at Spago in Hollywood—spurring a revolution in the industry. About five years later, LaDou became the menu designer for California Pizza Kitchen (CPK) and continued to shock the state with his interesting combinations.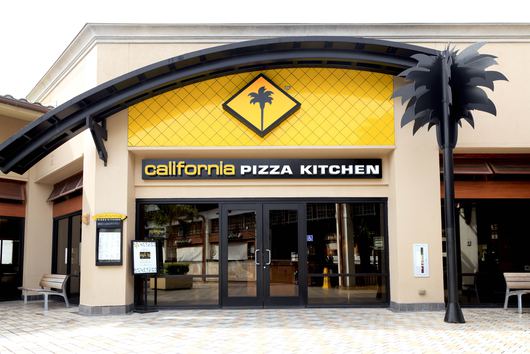 One of CPK's most talked-about pies became the BBQ chicken pizza—which replaced traditional marinara with barbecue sauce—because it broke traditional pizza boundaries. Californians weren't used to seeing chicken on pizza, but because of LaDou's intriguing menu at CPK, California-style pizza became increasingly prevalent.
While most pizza styles are defined by a specific dough and a particular cooking method, California-style pizza is instead characterized by its distinctive toppings. Both Waters and LaDou crafted their pies as single-serving, thin-crust pizzas made using traditional Italian methods but finished off with fresh, intentionally sourced toppings. Ingredients such as artichoke hearts, goat cheese, and eggplant have become normal on menus across California thanks to these two creative chefs.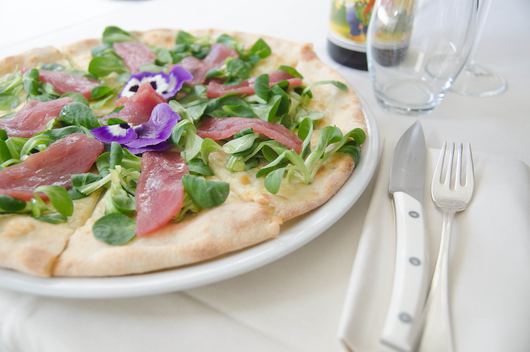 Over the years, California-style pizza has gotten a bad reputation for being pretentious due to its insistence on using the freshest and best ingredients available. This notion has dissuaded many chefs from calling their pizzas California-style, even when they follow the conventions of the designation. Regardless, the style lives on and is becoming more and more popular with the health-conscious crowd.
Swap out the traditional dough with cauliflower or zucchini crusts for a veggie-packed meal, or opt for a less traditional chicken-crust pizza for the keto meal of your dreams—just be sure to pile on the sustainable, local toppings to enjoy the next iteration of California-style pizzas. With so many options to try, there's no better time to check them off the list than National Pizza Month.