Family is likely one of the first things that comes to mind when you think about the holiday season. Whether your traditions include driving around to look at holiday lights; watching Planes, Trains, and Automobiles; or making a pilgrimage to Disneyland to see the seasonal decor, the memories of creating and eating meals together is probably sprinkled in there somewhere. While it's surprising how just the sight or smell of a particular food can bring you right back to a vivid point in time, these memories are often the ones we cherish the most.
But unlike your ex's favorite foods or your former best friend's ice-cream preferences—which you can never seem to forget—the memories made with your family are usually overwhelmingly positive. Sure, perhaps there's that time you spilled some cranberry sauce and stained your aunt's carpet. Or maybe there's that last meal you shared with a family member that evokes more sadness or disappointment than fond memories. But in the end, these recollections remind us of what it means to be a family.
Food for Thought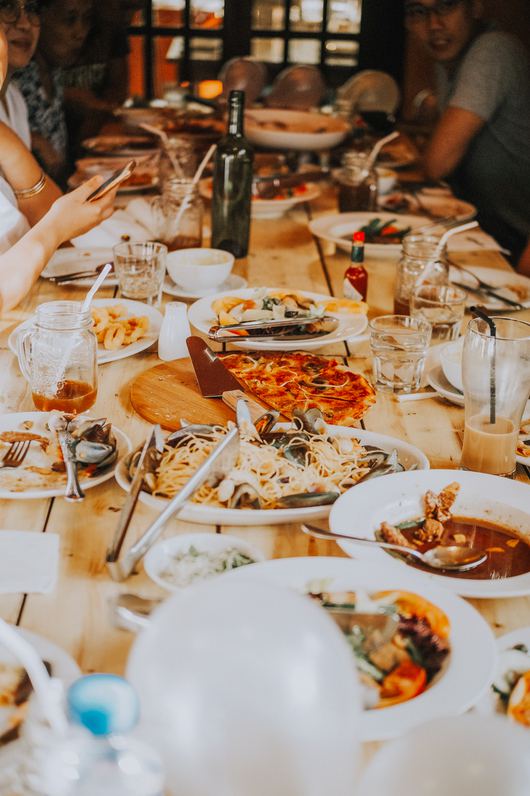 While the memories associated with food are widespread, they're all brought to the forefront by the hippocampus. This part of the brain not only forms memories, but also regulates the hormones involved in appetite and stores the memories. When combined with dopamine (the reward system that also turns short-term memories into long-term ones), these functions create a system of reinforced memories. Because dopamine runs off of pleasure rather than hunger, it is easy to see why we crave particular dishes even when we're full—these meals and memories are inextricably tied.
Spaghetti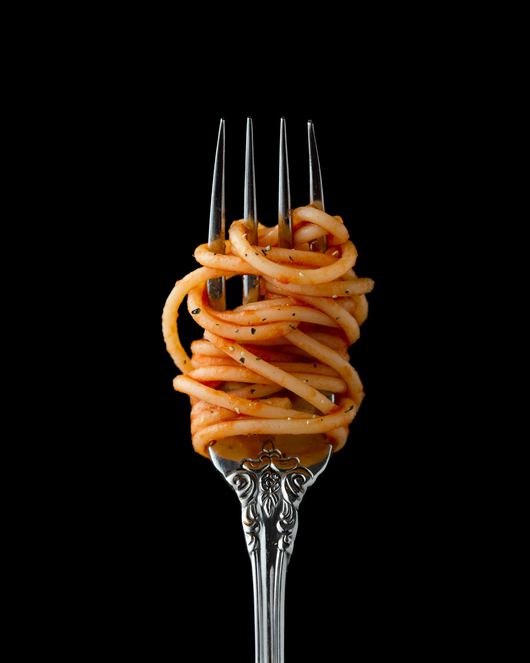 Spaghetti is one of those dishes that usually seems to be tied to dads. Perhaps it's because the simplicity and lack of boundaries allow them to get creative, or maybe it's just an easy meal to prepare for an entire family. Either way, spaghetti is the perfect food for making memories. For some of us, these memories are funny anecdotes about altering mom's recipe (by leaving cumin out) and how it makes dad's version the favorite. For others, it's the tradition of making meatballs and spaghetti sauce from scratch using a recipe that's been passed down from your great aunt to your dad so the ritual remains in the family for generations. For others still, it's the process of following a ketchup- and barbecue sauce–filled recipe—with a meat sauce so good you could eat it without the pasta—that evokes the fondest memories.
Enchiladas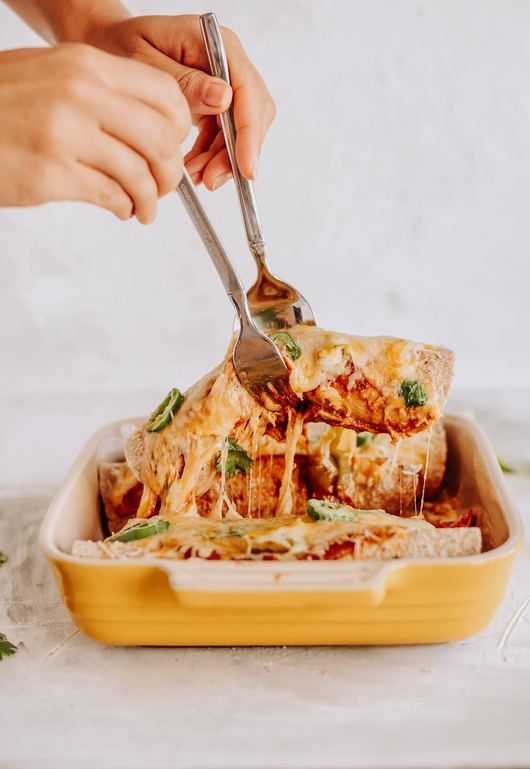 The process of making enchiladas from scratch is much more grueling than you might expect, but it's also a rewarding family tradition. For my coworker, enchiladas were among the first dishes her mom taught her how to make; it's now a tradition that's honored around Christmas when her whole family gets together. For me, making enchiladas was a multi-generational experience spearheaded by my incredibly gracious great-grandmother. We all stood in the kitchen, grating chilis on a mesh strainer, burning our fingers with capsaicin and laughing about how difficult it was to make enchilada sauce from scratch. While no other enchiladas will taste as fresh as the ones we made, no other memories will replace these special moments we spent in the kitchen together.
Chicken Pot Pie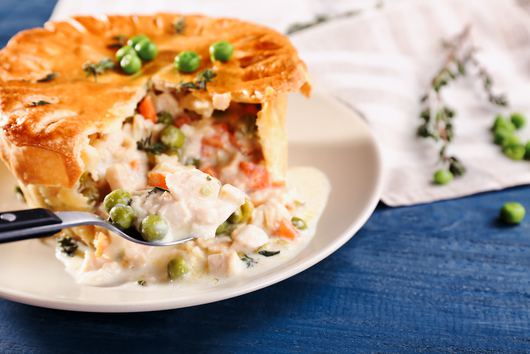 When it comes to comfort foods, it doesn't get much better than a homemade chicken pot pie. This warm, hearty dish reminds me of my mom because of the visible joy on her face every time she told us it was for dinner. While it might sound weird, you can get so much pleasure from watching other people eat the foods they love, and in my house, chicken pot pie was a soul-soothing meal that was nearly as much fun to watch other people eat as it was to eat it myself.
Hotdish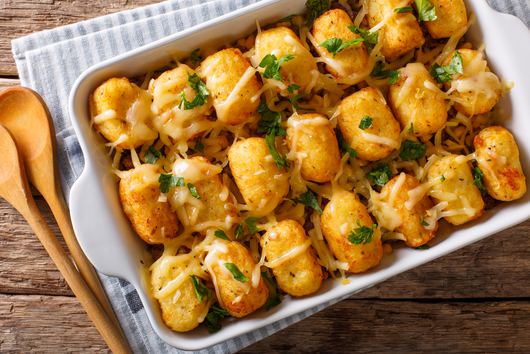 While everyone in the California.com office currently lives in the state, this wasn't always the case. And as hard as they try, they just can't find certain familiar comforts outside of their hometown. These recipes, such as hotdish, are intertwined in the memories of being back home and spending time with loved ones. Hotdish is a Midwestern staple that can refer to dozens of casserole variations, but you can expect to find a mixture of ground beef, green beans, corn kernels, and cream of mushroom soup underneath the crispy layer of tater tots in the traditional versions.
Do you have any "Meals and Memories" stories with your family? Share yours in the comments below.