The deliciously pungent blue sits next to the tangy chèvre; the rich, creamy brie stands poised among the remaining crumbs of salty feta; and the firm asiago looks sharp next to the delicate dollop of smooth, sweet mascarpone. A light drizzle of honey, scattering of savory salumi, and sprinkle of sour pickles are the only barriers separating these opposing forces. Before you know it, every bite of the delectable cheese board has been consumed.
As if you needed another excuse to eat more cheese, National Cheese Day is on June 4. Since this glorious day is right around the corner, there is no better time to brush up on some California cheese history and find the perfect spot to devour a celebratory cheese board.
California Cheese History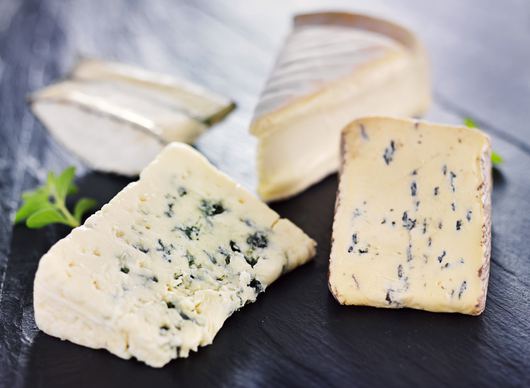 Legend has it that Spanish missionaries brought their style of cheese, called queso del país, to California in the 1700s. Farmers in the region enjoyed this cheese so much that they continued the tradition after the missionaries left. The skill was passed down throughout the 1800s and eventually reached a wealthy landowner and dairy farmer in Monterey. This man began to ship his cheese from the dairy to other western markets, including San Francisco, using his last name and his city to denote which cheeses were his. As popularity grew, people specifically asked for this classically crafted cheese. Thus, as the story goes, David Jacks created what is known today as one of California's most famous cheeses: Monterey Jack.
But the California cheese industry largely owes its prevalence to the Gold Rush. Hoping to strike it rich in the Golden State, pioneers traveled great distances from the East Coast and brought along their dairy cows so their families would not have to go without milk. By 1886, California's cow population had grown to 100,000, and with more than enough milk production to provide the beverage for their families, owners began turning their extra milk into cheese. California's first commercial dairy operation followed soon after, as Clara Steele's cravings for New England cheddar inspired her to create her own using wild cattle's milk. Steele started selling her cheddar in San Francisco, but after realizing her success, decided to open a commercial operation selling both cheese and butter out of her 6,000-acre Point Reyes farm.
The California cheese industry largely owes its prevalence to the Gold Rush.
Fast forward another century to 1983, when Mary Keehn—who founded the acclaimed Cypress Grove goat-cheese company in Arcata—literally dreamt up Humboldt Fog. This soft-ripened goat's-milk cheese is handcrafted to feature its signature ribbon of edible vegetable ash, which boasts a distinct herbaceous tone with hints of citrus and floral accents. To this day, Keehn's innovative creation continues to inspire the artisanal cheese movement in California.
Best Bistros for Cheese Boards
Is your cheese craving even stronger now? Here's where to get your fix.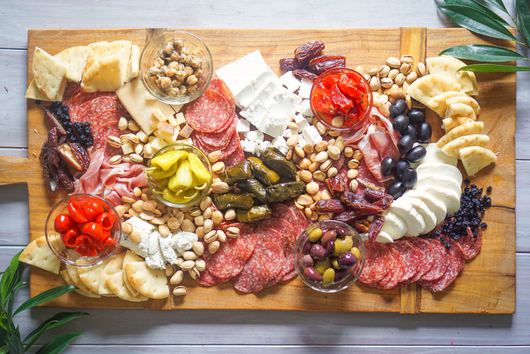 Mission Cheese
Location: San Francisco
Mission Cheese is a quaint eatery dedicated to serving an assortment of high-quality cheeses made by American artisans who share a deep commitment to sustainability. Cheese flights are served with slices of Acme baguettes and dried fruits and come in two varieties: the seasonal regional flight (which changes daily) or the "monger's choice". For more intricate pairings, order the salami plate on the side and enjoy three varieties along with an ever-changing selection of housemade pickles.
Cheesewalla
Location: Redlands
Though this restaurant does not offer cheese boards, Cheesewalla doles out drool-worthy grilled cheese sandwiches highlighting flavors from around the globe. Don't miss out on the samosa, a nontraditional grilled cheese featuring slices of sourdough stuffed with cheddar and Indian-spiced potatoes and served alongside three dipping sauces: cilantro-mint chutney, cucumber yogurt sauce, and tamarind chutney. Another must-try is the buffalo chicken sandwich, complete with pulled buffalo chicken, potato chips, and ranch sauce—plus a three-cheese medley of provolone, shredded mozzarella, and blue cheese.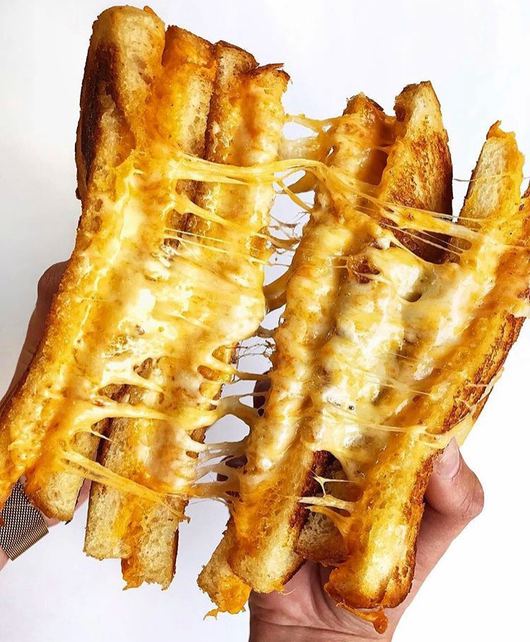 Wally's Beverly Hills
Location: Beverly Hills
Choose from over a dozen meats and cheeses to create your ideal charcuterie board at Wally's Beverly Hills, which sources a wide selection of artisanal cheeses from across the world. If you can't decide between all of the different cheeses, forego the charcuterie options in favor of the rich cheddar, smooth blue, nutty Gouda, and fruity Manchego. Order the wood oven–baked brie for an extra special experience; the brie melds with the exquisite flavor of the truffle honey, truffle butter, and shaved truffle—all of which are elevated by a sturdy French baguette to create nothing short of a delicacy.
Barbrix
Location: Silver Lake
Nestled in the Silver Lake area of Los Angeles, Barbrix knows its way around a cheese board. Whether you choose individual cheeses or the chef's board featuring five cheeses and five types of charcuterie, you can't go wrong here. The cheeses are presented with grilled bread as well as fresh, seasonal housemade jam, while the charcuterie is served with pickles and mustard. Make sure to include the Point Reyes artisanal cheese in your selections and to pick up the pepper bacon–wrapped, gorgonzola-stuffed dates on the side.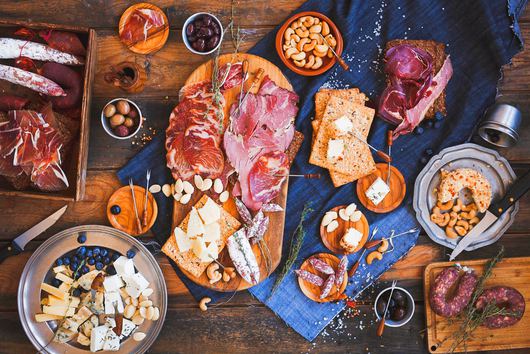 The Cheese Shop
Location: Costa Mesa
The Cheese Shop in Costa Mesa serves up customizable cheese and charcuterie boards that put any basic deli platter to shame. Choose up to five cheeses for an all-cheese extravaganza, or put your trust in the expert mongers and go for one of the cheese and charcuterie boards. Artisanal cheeses are lovingly placed next to perfectly cured meats, seasonal fruits, olives, wildflower honey, nuts, mustard, and freshly baked bread to create the grazing board of your dreams.