Throughout history, famous women poets have used their voices to lay the groundwork for future generations. Besides inspiring us, motivating us, and pushing us to be catalysts for change, these women have graced the world of poetry with immense talent and beautiful words.
For Women's History Month, we're highlighting influential female poets from California who deserve our praise. From 19th century visionaries to modern female poets, these women's words have elevated poetry and changed the world.
Famous female poets

Maya Angelou
Simply put, Maya Angelou's works are essential reading materials. As one of the most famous black female poets and activists of our time, Maya Angelou is a noteworthy figure who helped shape the Golden State. Best known for her 1969 memoir, I Know Why the Caged Bird Sings, Angelou has made history several times as a Black female poet.
Maya went on to become the first African-American woman to present a poem at a presidential inauguration in 1993. This influential poet was also the first African-American woman to have a non-fiction bestseller.
What to read: Phenomenal Woman, When I Think About Myself, Still I Rise
Tracy K. Smith
Tracy Smith is another Black Californian writer to know. Having served as the 22nd Poet Laureate of the United States, Smith has plenty of accomplishments under her belt. The famous Black female poet has published four collections of poetry. She earned a Pulitzer Prize and was a finalist for the National Book Award with her memoir Ordinary Light.
Today, Smith serves as the director of the creative writing program at Princeton— she continues to inspire future generations of female poets.
What to read: Life on Mars, Wade in the Water, The Body's Question

Mia Ayumi Malhotra
Mia Ayumi Malhotra is a young Asian Californian writer, whose work has garnered great critical acclaim. Malhotra's poetry explores the themes of identity and intergenerational trauma—without pulling back any punches. Find the female poet's creations in The Yale Review, CALYX, The World I Leave You: Asian American Poets on Faith and Spirit, and more.
What to read: Isako Isako
Yesika Salgado
The Los Angeles-based Salvadoran poet is an exciting and powerful voice in the world of poetry. Yesika Salgado explores themes of culture, family, and identity in her writings and performs them nationwide. Besides being an awesome famous female poet, Salgado is also an avid body-positive activist, challenging the status quo.
What to read: Corazón, Tesoro, Hermosa
Contemporary female poets

Amanda Gorman
Amanda Gorman is a famous Black female poet who won the world over when she performed at the presidential inauguration in 2021. The youngest inaugural poet in U.S. history, the L.A. native has been writing and reciting all her life. Gorman's words have won her invitations to perform at venues all around the nation, including the Obama White House. The female poet has performed for Lin-Manuel Miranda, Al Gore, Malala Yousafzai, and others.
What to read: The Hill We Climb, Change Sings

Morgan Harper Nichols
The Los Angeles-native is an inspiring Californian with plenty of accolades. A Contemporary female poet, singer, songwriter, and artist, Nichols is a Black poet you should keep on your radar. Morgan Harper Nichols has steadily grown her following throughout the years with unique projects.
One such project involves her composing personalized letters to strangers with the goal of writing one million poems. Submit stories on her website and she'll respond with a short letter of encouragement along with visual art.
What to read: Storyteller, All Along You Were Blooming: Thoughts for Boundless Living
Kim Dower
Kim Dower is a woman of many talents. Previous City Poet Laureate of West Hollywood, author of four poetry books, and teacher of creative writing, Dower has done it all. Los Angeles residents will especially enjoy Dower's Last Train to the Missing Planet—the poem is sprinkled with L.A. references. Today, the contemporary female poet teaches two workshops at Antioch University; Poetry and Dreaming and Poetry and Memory.
What to read: Slice of Moon, Air Kissing on Mars, Sunbathing on Tyrone Power's Grave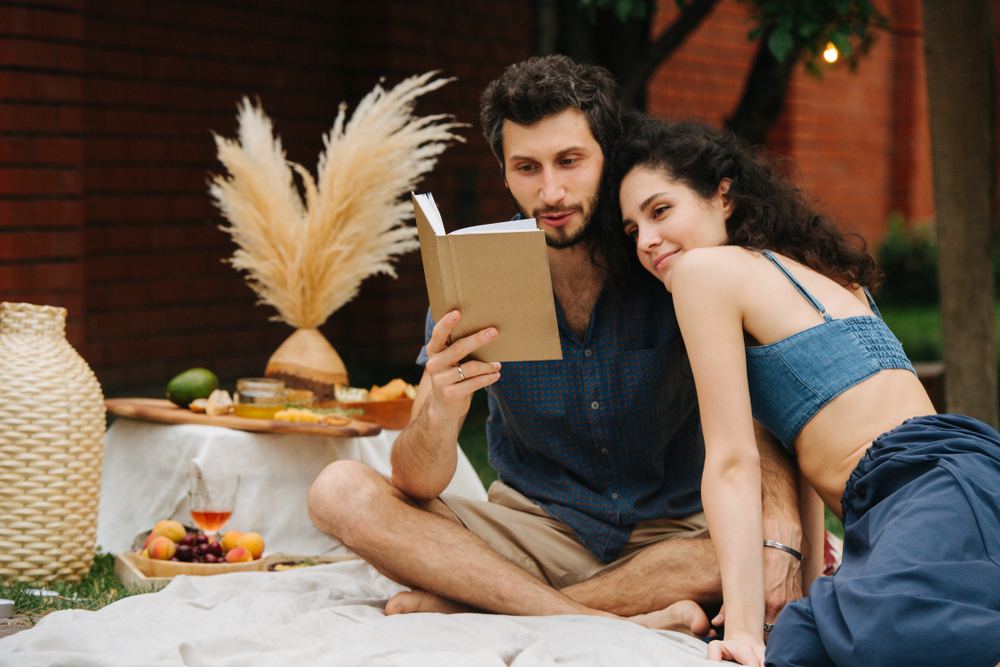 Harryette Mullen
Besides being a phenomenal contemporary female poet, Harryette Mullen is also a creative writing and African American literature professor at UCLA. Readers feel the influence of African American social, political, and cultural movements in Mullen's work. Combining cultural critique with humor and wordplay, the female poet masterfully discusses globalization, mass culture, consumerism, and identity politics.
What to read: Recyclopedia, Sleeping with the Dictionary, Trimmings
Female poets from the 20th century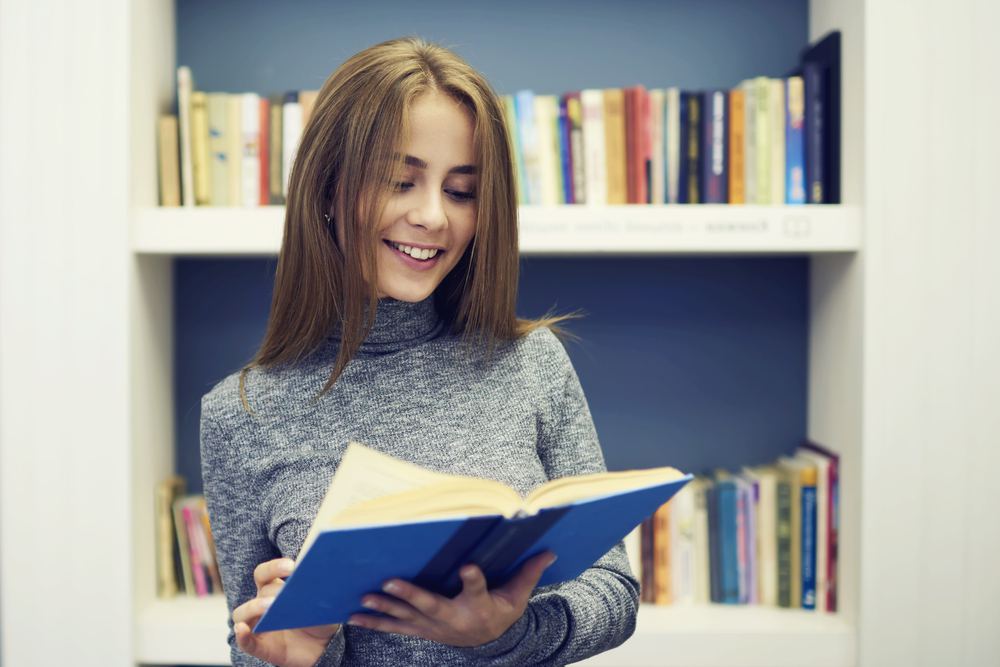 Adrienne Rich
Adrienne Rich was an American poet, essayist, feminist, and one of the nation's most prominent public intellectuals. As one of the best female poets of her time, Rich's works explored identity, sexuality, social justice, and politics. The prominent female poet was not afraid to make bold statements and stand up for her beliefs.
A notable moment in her career was when she made headlines for refusing the National Medal of Arts in 1997. Rich said: "I could not accept such an award from President Clinton or this White House."
What to read: Diving Into the Wreck, The Dream of a Common Language, Snapshots of a Daughter-in-Law: Poems
Kate Braverman
Los Angeles is the focus of much of Kate Braverman's writing. The 20th-century female poet has garnered critical acclaim for her works spanning various creative genres. She has won three Best American Short Stories awards, an O. Henry Award, Carver Short Story Award, as well as the Economist Prize. If you haven't read Braverman yet, add her books to your fall reading list and you'll see L.A. from a unique point of view.
What to read: Lithium for Medea, Postcard from August, Lullaby for Sinners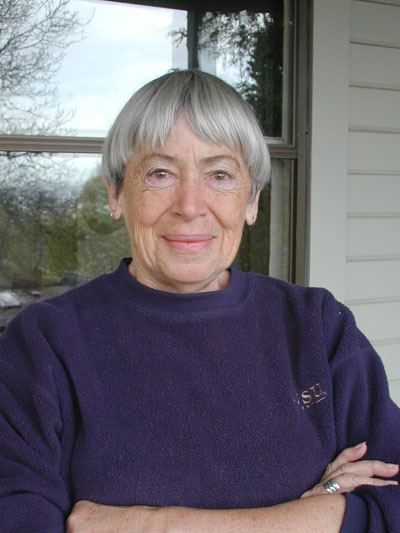 Ursula K. Le Guin
The female poet from Berkeley is one of California's most respected creators. While she mostly focused on science fiction and fantasy, Le Guin excelled in every genre. Ursula authored 21 novels, a dozen books of poetry, and over 100 short stories before her passing in 2018. Often combining fantasy with philosophical inquiry, the famous woman poet had a truly unique way of examining the world.
Though Le Guin was a sci-fi icon, she often expressed a dislike for the word and preferred to be remembered as a novelist and poet. Le Guin's works also often explored social and political themes, including race, gender, and sexuality.
What to read: Always Coming Home, A Wizard of Earthsea
Famous women poets throughout history

Addie Lucia Ballou
Poet, artist, suffragist, lecturer, and author, Addie L. Ballou was a force to be reckoned with. Ballou first ventured to California in the 1800s, where she continued to create her most prolific creative works. Throughout her life, the female poet was thoroughly involved in political and women's reform organizations. She later became California's second female notary in history.
A true pioneer for social justice, Ballou defied all expectations and lived an inspiring life while motivating female artists around the world.
What to read: The Padre's Dream and Other Poems, Driftwood
Ina Coolbrith
Ina Coolbrith was a prominent figure in the San Francisco Bay Area literary community. The female poet earned the nickname "Sweet Singer of California" and received positive feedback. Coolbrith made history in 1915 by becoming the first California Poet Laureate and the first poet laureate of any American state.
Coolbrith was influenced by California throughout her career. She had even begun writing the history of California literature before losing her progress to an earthquake in 1906.
What to read: A Perfect Day, Wings of Sunset